First Presbyterian Church of Maumee

5/9 Women's Bible Study

5/9 Wild Wednesdays

5/10 5Fs Fellowship Group

5/11 Young at Heart

5/12 Women's Brunch

5/14 Jump Start Prayer Gathering

For more events and more details,
Dear Friend of FPC,
This last week, I was on vacation in the Smoky Mountains. WOW! Christy and I enjoyed a great time. While there we did some hiking in the mountains. One particular day we were hiking and the temperature was in the 80s. We noticed that the level of preparation for the hike varied greatly. We took several bottles of water with us but noticed that there were a number of people who made the same trek without taking any water with them. Some people had the wrong shoes on to hike five miles (or even one). Some people were in shape and others...not so much. At the end of the hike in we were rewarded with a beautiful water fall and a nice rest. But there was still an equal distance to hike back to the parking lot and the car. It was a great hike with lots of wild life and a beautiful day. But, every year there are many people who head out on just such a hike and who become victims because they are ill prepared.
In life, as with a hike, people have a variety of levels of spiritual preparation. God offers us living water to quench our thirst but many people do not drink of it and become parched. Many people live separate from the source of living water and then wonder why their thirst is not satisfied. In the army we had a saying "hydrate (drink) or die". We knew how important it was to succcess and to life. We do not always make that spiritual connection as to our need to drink deeply and often at our "source". Similarly, we can be dressed spiritually appropriately with the "gospel armor" and have God's blessing in what we are doing. The book of Ephesians warns us to "put on" Christ and tells us of the consequences when we fail to do so. Spiritually, these preparations are about far more than just "enjoying our hike" or the experience that we are going through. God has given us everything we need for life and for godliness but if we "leave it back at the car or the house" it will do us little good. The consequences can be just as dire as if we went on a hike in the wilderness unprepared.
The summer is coming and it will be hot. None of us knows what the coming months will bring to us or to our families. God urges us to "be prepared spiritually". He not only urges us to be ready but also provides us with everything we need to be ready and prepared. Don't just leave home without tapping into all that God has given to prapare you. Don't be a spiritual "victim" this summer. Be more than a conqueror in Christ. I'll see you "on the trail."

Blessings.

Pastor Steve Nelson
Update on our "Statement of Core Belief"
At the end of April,
the Session gathered for an overnight retreat at the Lial Renewal Center in Whitehouse. With the help of a consultant from the "Vital Churches Institute" and blessed with feedback given to us from the congregation, our goal was to draft a "Statement of Core Beliefs" that would lay a foundation for unified mission and ministry in the life of our church. With the diversity of belief on our Session and in our congregation, we all wondered what this conversation would be like, some (including myself) were anxious.
God showed up in an awesome way helping the Session to engage in deep, gracious and thoughtful theological conversation that I believe will bless both the fellowship of this church and our mission in the future! Indeed, the Session has drafted a "Statement of Core Beliefs" that is faithful to the biblical witness and our confessional heritage while also remaining broad enough to embrace a diversity of opinion.
Beginning this Sunday, May 13, I plan to begin preaching through these statements in order to help bring a similar understanding to the congregation. As I preach on particular areas of belief, I plan to try and answer some of the questions raised anonymously through the congregational survey. My hope is that the same spirit of understanding, fellowship, and grace that fell on the Session during our conversation will also fall on the congregation as we are drawn together by the Holy Spirit in faith, while being renewed in our mission to "Connect Christ and Community." Please make it a priority to be present in worship as we consider the Session's "Statement of Core Beliefs" so that our congregation might experience the unified blessing we desire. And please pray for me as I prepare these messages in the weeks ahead; that God will unite our congregation in a spirit of love for God and one another in ever-deepening ways.
- Pastor Clint
Upcoming Events (For full schedule of events, please see our website)
WEDNESDAY WOMEN'S BIBLE STUDY: Join us May 9th at Panera's on Dussel Drive. Confessing the Beatitudes from Horizons is the study and Ginny McCook will begin Lesson 9, Greatly Honored Are You Who Put Your Honor on the Line for Christ's Sake! (Matthew 5:11-12; 23:29-36; Luke 6:22-23). This will be our last meeting until Fall.
Women's Spring Brunch: Links of Love, May 12, 10 am.
Yes, the men are cooking for us again this year!! Please plan to join your sisters in Christ at our annual brunch on Saturday, May 12, 2012, 10 a.m. to noon or so. Our theme of the day is "LINKS OF LOVE" - connecting us with many issues our sisters face in the world today. We will have a program about the Presbyterian Women's mission trip to South Dakota where we were hosted by many Native American sisters who told us of the issues concerning them in their churches and on the reservations. We also have a "surprise" announcement about a local mission that FPC's women hope to become involved with in the near future.
Sign-up sheets will be in the Narthex, the coffee table in Fellowship Hall and on the table in the vestibule of the Chapel. You may also call your reservation into the office.
Hope to see many of you on the 12th. The food will be great, the company greater, and God's blessings greatest.

Graduate Breakfast, June 10, 10 am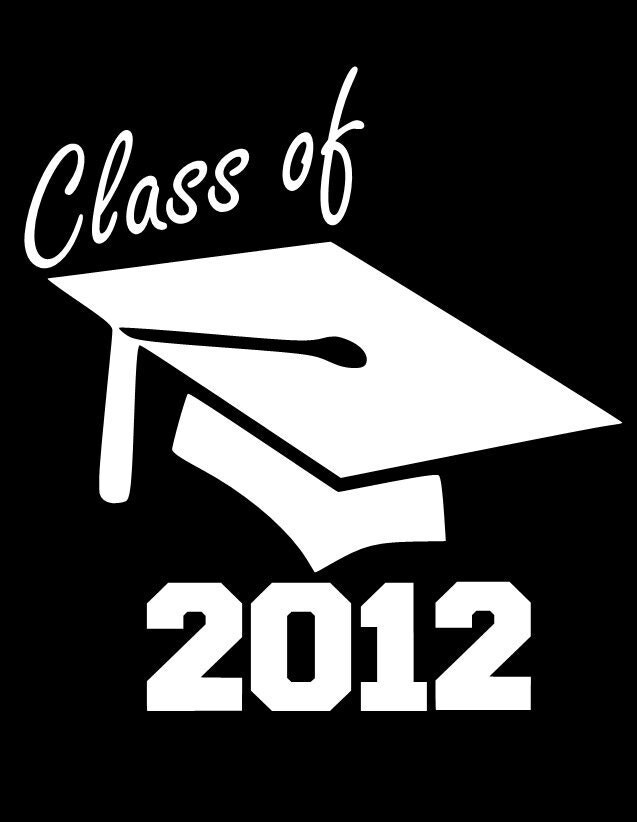 GRADUATES: If you are scheduled to graduate this summer or have graduated since last June, a graduate breakfast is scheduled for Sunday, June 10th, at 10:00a.m. in Fellowship Hall. Family and friends are invited. Please RSVP to the church office (419) 725-9061 by Thursday, May 31st and let us know the number of people that will come to celebrate with you. We need ALL graduates or their parents to contact Jason Armstrong or the church office with information about them and their graduation. Please download this form and e-mail it to Jason Armstrong (jarmstrong@fpcmaumee.org) or pick up a form from the Welcome Station and turn in to the church office.
Save these Dates!
It may be hard to believe, but summer is on it's way! Mark your calendars for these exciting church events:
Vacation Bible School, June 10-14.

"Clean Water for All God's Children," is the theme for this summer's Vacation Bible School. Learning about our responsibility for the goodness of Creation and for the care of the physical health of others along with facts about the world water crisis will be our mission focus. Mark your calendar now for June 10-14! More information will be available soon! If you are interested in helping, please contact Stephanie McClellan or Lynn Bova.

Senior High at Workcamp in Racine, WI, June 17-23

Contact Jason Armstrong for registration forms at

jarmstrong@fpcmaumee.org

. Registration forms and payment are due to Jason Armstrong by Sunday, May 6th The cost of the trip is $100.00 per student. Please make checks payable to First Presbyterian Church.

Junior High at Massanetta Middle School Conference, July 16-20


Contact Jason Armstrong for registration forms at

jarmstrong@fpcmaumee.org

. Registration forms and payment are due to Jason Armstrong by Sunday, April 15. The cost of the trip is $100.00 per student. Please make checks payable to First Presbyterian Church.

ANNUAL WOMEN'S RETREAT - SAVE THE DATE - FRIDAY, SATURDAY, SUNDAY, OCTOBER 26, 27, 28, 2012 AT THE PINES RETREAT CENTER, FREMONT, OHIO - DETAILS TO FOLLOW.
Announcements
Longtime Church Member, Gil Mohr Died
(1913-2012)
A research engineer, musician, and amateur songwriter who wrote the University of Toledo's alma mater "Fair Toledo," former Maumee resident J. Gilbert Mohr, died May 3 in Swan Creek Retirement Village, where he'd lived since 1992. He was 98.
The cause of death was not known, but Mr. Mohr had suffered congestive heart problems and was under hospice care, his
daughter
Karen Conrad said.
The song "Fair Toledo," written in 1959, was one of eight entries submitted in a contest sponsored by the Student Senate and Alumni Association to replace an older tune, according to the University of Toledo. His submission earned him and his wife, who wrote the lyrics, $100. The song made its debut at halftime of the Marshall-Toledo basketball game in 1959. In 1986, Mr. Mohr and a friend, Tom Dussel, collaborated on a song for the celebration of Maumee's sesquicentennial. Mr. Mohr studied piano and violin, but played mostly brass instruments. He was skilled on the trombone and occasionally sat in on sessions with Toledo's Cake Walkin' Jass Band, daughter Gretchen Page Pomeroy said. As a senior research engineer for Johns Manville fiber-glass division, he used his knowledge of the product to design and build a 12-foot fiber-glass alpenhorn in 1975, Mrs. Pomeroy said. He played the instrument in area nightclubs. His musical interests began in high school in Pennsylvania, where he was born and raised. He played in symphony, dance, and Dixieland bands, Mrs. Conrad said. Mr. Dussel, a longtime friend who wrote the words to the Maumee ditty, called Mr. Mohr's musical talents "just amazing." Mr. Dussel said he wrote the lyrics, "but not knowing anything about music, I went to Gil. He could take something and run with it."

Mr. Mohr was born Sept. 25, 1913, in Philadelphia. He studied ceramic sciences at Pennsylvania State University, where he graduated in 1937. He was a researcher for Corning Glass Works in Corning, N.Y., before joining the fiber-glass division of Libbey-Owens-Ford Glass Co. in Toledo in 1947. His career stops included the Johns Manville fiber-glass division in West Virginia, Allied Chemical Corp. in Toledo, and Johns Manville in Waterville until his retirement in 1978. In retirement, he opened his own consulting shop and sold testing equipment that he had invented. In 1974 he was named editor and senior author of the second edition of a 396-page handbook intended for engineers of reinforced plastics and composites, and he wrote other publications related to his field. He held 10 patents for fiberglass products. In 1984 he was elected a fellow in the British Society of Glass Technology.

He married Jean Strout in 1948, and she died in 1987. "He made the decision he was going to live life to the fullest," Mrs. Conrad said of her father's outlook despite his grief over his wife's death. Mr. Mohr was an avid golfer. At one point, he and a group of friends decided to build a nine-hole course on land that now is part of Side Cut Metropark. "Hickory Hills was used mostly by friends, although members of the public occasionally played there," son Bill Mohr said.

Gil became a member at First Presbyterian Church on November 18, 1959. He was a blessing to the church and to all who knew him. He will be missed greatly.

In 1992, he became one of the "pioneers" of the newly opened Swan Creek Retirement Village. There, he helped create a walking trail, organized a choir, started a fitness group, and helped develop a reading program for residents with diminished eyesight, his daughters said. He also composed a song for the retirement home.

Mr. Mohr is survived by daughters Gretchen Page Pomeroy and Karen Elizabeth Conrad; son William Mohr; eight grandchildren, and two great-grandchildren.

His body was donated to the University of Toledo Medical Center, the former Medical College of Ohio.

A memorial service is scheduled for today at 7 p.m. in Reed Chapel of Swan Creek Retirement Village.

Tributes are suggested to the Life Care Fund at Swan Creek.
Published in Toledo Blade on May 7, 2012; adapted for this FYI with FPC membership added. What a great and interesting life!
HABITAT FOR HUMANITY BUILD OPPORTUNITIES
MO! Missions and Outreach has voted favorably to help fund a Habitat Build as a part of our missions opportunities to Connect Christ and Community in the Toledo area. We just learned of three opportunities to volunteer and would like to know if there are those that have a preference in terms of which project to support. The three builds are: a new build partnership in June/July; a new build partnership in August/September; and a Rehab project in October/November. Please contact Pastor Steve if you have a preference or if you would like to volunteer. Blessings on the house!
Hosts for an Exchange Student from Taiwan Needed
The Maumee Rotary is looking for hosts for a female exchange student from Taiwan. The student will be attending Maumee High School and they will need a host from July - September and another host from October - December. They already have a host lined up for the 3rd timeframe. Questions: contact Wendy at work (419-893-8671) or home (419-381-9425).
Female Adult Chaperone Needed
Workcamp Mission
The Senior High students are in need of on an additional female adult chaperone (age 21+) to go with them to Work Camp in Racine, WI from June 17 - June 23. The adults going on the trip are Jason Armstrong and Lynn Secondo. The camp requires that we have one adult chaperone per every five students of each gender. As we have seven female students going on the trip, we need an additional adult female to go with us. Work Camp affords you time to grow in your faith while modeling service and love in Jesus' name to a community in need, the student's of our church, and the students you work with from other churches across the country. To the right is a link to a video that outlines the Work Camp mission (http://www.youtube.com/watch?v=GtzN8ptD-iw) Please prayerfully consider joining the Youth Group in serving Christ and the community of Racine, WI this summer. If you have any questions about the camp, contact Jason Armstrong at jarmstrong@fpcmaumee.org or 419-266-5019.
The New Directories are Here!!

And we want to get a copy to each household in our church family even if you did not have your picture included. Directories are available now at the office. As you take your directory, make sure that your name is checked off on the roster so that we can be sure each family gets a copy.
Thanks to the many people who helped with this important project especially Kathleen Sheets, Susan Platz, John Pike and Dave Saunders.
Now we will be able to put names to familiar faces but also learn more about our church, our history, our ministries and our vision of Connecting Christ with Community.
Blessings from the Fellowship Commission and Team.
Welcome Station Volunteers Needed
Did you know that volunteering to work occasionally at the welcome station isn't limited to Deacons? If you like to meet new people and want to help in this important mission of the church to welcome first time visitors, please contact Ann Sisinyak at amsis9@sbcglobal.net, or 419-865-7290. New schedules for all services will be organized in the fall.
Kirkmont Center News
Registration for Kirkmont is now open! The 2012 camp offerings include two new science camps, the return of Music, Art, Dance, and Drama Camp, and many other exciting opportunities for children as young as grades 4-12. Also available are Beginners Camp (4 days) and Kids Camp (children with an adult). Remember that FPC Maumee provides camperships for up to ½ of your fees but not to exceed $75. Go to www.kirkmontcenter.com for more information! If you have questions, please contact Lynn Bova.
YOUTH ON A MISSION...
The Youth Group is
finishing
up the programming year in the next few weeks and will be looking forward to summer trips and events. While we will be busy with activities during the next few months, summer is also a great time for the students to serve our community. Since last fall, we have had the opportunity to serve some of our elder church members by raking leaves, hanging Christmas decorations, cleaning gutters and weeding yards. These are just some of the ways in which the students have been able to serve in Christ's name. If the Youth Group can serve you in assisting with jobs that need to be done around your home this summer, please contact Jason Armstrong. The youth may be able to help with some or all of the jobs. Jason can be reached at 419-266-5019 or jarmstrong@fpcmaumee.org. If you would simply desire a social visit, let him know that as well. While helping with jobs around your home would be one part of this program, an equally important one is building relationships between the youth, parents and elder members of First Presbyterian Church while sharing the love of Jesus and strengthening each others faith. Helping with your chores is more than just getting stuff done; it too can help build relationships.

SCRIP
SCRIP! What's in YOUR wallet?
Over the pas
t several weeks, we have heard a lot about the statement "your heart is where your pocketbook is". In addition to your heart being "where" your wallet is, "what's in your wallet" is also what's in your heart. During a typical week, many of us put gas in our car, go the grocery, visit the local drug store, have dinner out to eat, grab some fast-food for lunch, or make a purchase at an electronics store, sporting goods store, or clothing/department store. When we pay the cashier, are we presenting a credit card that "rewards" us with some sort of airline miles? Maybe we're paying with a credit card that gives us 1% back. Are we paying with a card that "rewards" us with +20% interest rates? Maybe we're using a debit card so won't get charged a 4.99 monthly service fee. Are we simply paying with cash, and receiving nothing other than what we purchased? OR, are you making your payment with a SCRIP card that gives the youth of our church, on average, 6% back to them? 6%!! Now that's a reward! AND paying for purchases with a SCRIP card shows where your heart is. The great thing about the SCRIP Program is: It doesn't cost anything more than what you are already spending. We're not suggesting a tithe, or a monetary sacrifice; or digging deeper in your packet; this is money that you are already spending! That fill-up? ... 4% back. Your trip to the grocery store, 2.5% back. The drug stores give us back 4%. Go out to dinner...10-18% back to the youth of our church. When you look at the math, those restricted air miles, and tiny "rewards" just don't make sense. SCRIP Order Forms are in the back of the Chapel, by the front Sanctuary doors, by the stairwell at the Edge, on FPC's website (Mission & Outreach / SCRIP/ Kroger Rewards / Order Form), on Facebook, and Jim Otis always has them. Let's show our youth where are hearts are, buy and use SCRIP.
RESOURCE DEVELOPMENT
The Seedling is our way of capturing the many "God stories" that happen through the awesome efforts of our Church through it's programs, ministries and outreach efforts. It is published once a year. It can be seen on our website and is also available through a printed copy. Check out a digital copy of the Seedling by clicking here. See what God is doing and join Him in the effort through your financial giving, your time, and your talents for the glory of God.
Joys and Concerns
Prayer Concerns
Judy Campbell Manor of Perrysburg
Bonnie Richards Swanton Health Care
Our home centered member of the week is Bill Cameron. Members may send a card or note to him at Swan Creek Retirement Village, 5916 Cresthaven Lane, #326B, Toledo, OH 43614. Please keep Bill in your prayers.
Our collegiates of the week are Christian Taylor (choir lead) and Nick Kottman. Members may send a card or note to Christian at 2326 Rockspring Road, Toledo, OH 43614. Members may send a card or note to Nick at 18050 Kellogg Road, Bowling Green, OH 43402. Aaron's e-mail address is nickjkottman@gmail.com. Please keep them in your prayers.
Birthdays Anniversaries
9th Brianna Stalder
10th Thomas Fairhurst, David Gromes, James & Barbara Foote (59th);
Barbara Wilson Aleksey & Natalya Syrnichenko (32nd)
12th Natalya Syrnichenko Chris & Jean Beaulieu (28th);
John & Charlene Lebold
15th Sam Sloan, Nicholas Woodard
In Worship this Week: Sunday, May 13th
8:00 a.m. in our Chapel Service. Pastor Clint Tolbert is preaching. Pastor Steve Nelson is Liturgist. Elder Bryce Harbaugh leads us in Spiritual Song.
9:00 a.m. at the Edge Service in Fellowship Hall. Pastor Clint Tolbert is preaching.
11:00 a.m. in our Sanctuary Service. Pastor Clint Tolbert is preaching. Jim Otis is Liturgist. The Chancel Choir sings "The Lord 's My Shepherd" by L. Larson.
Sunday Worship
Schedule
8:00 am Chapel Service 9:00 am The Edge Service
10:20 am Children of God Bible Time 11:00 am Sanctuary Service