Dear Friend of FPC,
Pentecost is here! So, we celebrate the coming of the Holy Spirit on believers and the birthday of the Church. I believe that most of what we know as the modern Church neither understands the Holy Spirit intellectually nor experientially as well as we need to for the times that we live in. Now certainly there is a huge amount about God as Holy Spirit that is unknowable as mystery but the Scriptures tell us that we can know God and that Pentecost was a fulfillment of the prophets, like Joel, who saw a time when all of the people of God would have an opportunity to enter a relationship and an experience that would transform them. No longer would the law just be in a book or on tablets of stone; it would be internalized and written on our hearts. WOW! In the first century it was not just new words about the Holy Spirit which led people to a new place of faith and life; it was the resurrection and creative power of the Holy Spirit which turned everything upside down. In the modern Church we have twisted things around and now just assume that because we are doing God's work and God business that the Holy Spirit will bless and anoint our efforts and great things will happen...the Church will grow. Life in the Spirit brings life and growth and change; not church or religious activity. But God is and always has been just as much about the process of changing us through the Holy Spirit as He is with the end product. Being a faithful believer isn't just about making it into heaven some day later on; it is about experiencing God and Connecting Christ And Community (Thy Kingdom come, Thy Will be done...) in the here and now. With a transformed mind we can test and approve what the good, pleasing and perfect will of God is (Romans 12:1,2) through the power of the Holy Spirit. We can walk and live in the Spirit. We can be baptized by the Holy Spirit for powerful living. We can be filled to overflowing, wonderfully so, with an anointing of God that takes the gifts of who God made us to be and uses them for incredible God purposes in our lives and in the lives of those around us. The Scripture calls this "the blessing" of living into who God made us to be; and that is not just merely as human men and women but to be the Children of God operating in the Name and Authority of the Living God...speaking God Words, seeing miracles, answers to prayer, being His witnesses, leading others into faith and changing the World through the Spirit. On Easter morning we, the Church , proclaim, "He is Risen, He is Risen Indeed!". On Pentecost morning we the Church proclaim, "The Spirit of the Living God has come and the Church has awakened from a long sleep and we will, by God's grace, never be the same." Happy Pentecost! May each of us discover more and more what that means as the days pass. Amen.
Blessings,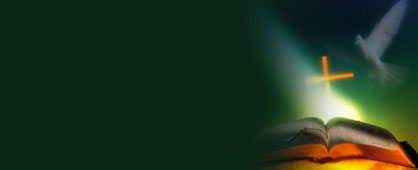 Pastor Steve
CLEAN WATER FOR ALL GOD'S CHILDREN - VACATION BIBLE SCHOOL
Vacation Bible School is only a month away. Our theme this year focuses on the global need for access to clean water. Our hope is that in addition to having a ton of fun, children will be introduced to God's love for all people and some of the ways they can serve God with something we take for granted.....like water!
In order to make this ministry a success we need lots of help!
If you are willing and available to volunteer for all or some of the time during June 10th - 14th from 5:30 - 8:15 p.m., please respond by emailing Stacey Tolbert at staceyandclint@yahoo.com or calling her at 419-902-2242.
Here are ways we need people to help. Please contact Stacey with this information information in mind:
1) Would you like be a Group Leader for:
Preschool
Kindergarten-1st
2nd-3rd grade
4th-5th grade
2) Could you serve food and/or help clean up?
3) Could you sit at the Registration table to sign kids in?
4) Could you be an actor for the Bible Story Time?
5) Could you take pictures all week, be able to print out pictures for a craft and help with slideshow?
6) Could you help with decorating before VBS starts?
When you email or call please let us know when you are available:
*I am available all five nights
*I am only available on these nights-
Sunday Monday Tuesday Wednesday Thursday
For those of you who have committed to help in a specific area already, please contact me with your availability and if you need a replacement for one or more evenings.
Thank you!
Stacey Tolbert
CONGREGATIONAL MEETING TO BE HELD AT 10:15AM ON JUNE 3
The Session
has called a congregational meeting to be held in the Sanctuary at 10:15am on June 3rd for the purpose of electing our Associ
ate Pastor Nominating Committee (
AP
NC).
After it is elected, the APNC will be tasked with updating our mission study which w
as completed prior to our search for Pastor Clint. When the updated mission study has been approved, the committee will write a description of our church to be circulated with pastoral candidates. This is called a Church Information Form (CIF).
Finally, the APNC will enter into the process of seeking our new Associate Pastor. This is a process that involves reviewing resumes, interviewing candidates, listening to ser
mons, etc. with much prayer and discussion as they are led by the Holy Spirit. Because this can be a long process we are grateful for the pastoral care and leadership offered to us by Pastor Steve until our Associate is called!

During the congregational m
eeting the church nominating committee will nominate the follo
wing people to serve on the APNC:


Bob Engwert
Judy Harbaugh
After the committee is elected, we will spend time praying for them as we send the committee off in service to Jesus Christ and his church! Please make every effort to join us on this day.
UPCOMING EVENTS(For full schedule of events, please see our website)
Special Birthday Celebration at Swan Creek
A special birthday party for Geneva Ramseur, who will be celebrating her 98th birthday, will be held at Swan Creek Health Care Center on Sunday, May 27th from 2-3 pm at the Marsh Center by the new Chapel. Stop by and "bless" her or send a card to Geneva Ramseur, Swan Creek Health Care Center, 1650 Swan Creek Lane, #127, Toledo, OH 43614-1282.
Graduate Breakfast, June 10, 10 am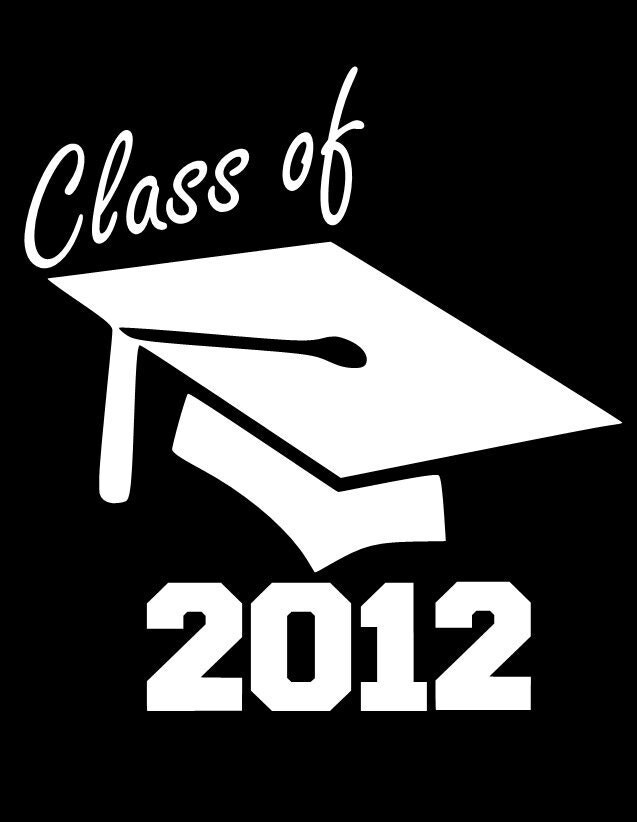 GRADUATES: If you are scheduled to graduate this summer or have graduated since last June, a graduate breakfast is scheduled for Sunday, June 10th, at 10:00a.m. in Fellowship Hall. Family and friends are invited. Please RSVP to the church office (419) 725-9061 by Thursday, May 31st and let us know the number of people that will come to celebrate with you. We need ALL graduates or their parents to contact Jason Armstrong or the church office with information about them and their graduation. Please download this form and e-mail it to Jason Armstrong (jarmstrong@fpcmaumee.org) or pick up a form from the Welcome Station and turn in to the church office.
Save these Dates!
It may be hard to believe, but summer is on it's way! Mark your calendars for these exciting church events:
INQUIRER'S NEW MEMBER CLASS: Our next class is scheduled for 9 am - noon on Saturday, June 9th. This one day class is designed for anyone who would like to learn more about a relationship with God and the life of the Church. Participation is a prerequisite for membership in the church. If you would like more information or would like to attend please contact Pastor Clint.
Vacation Bible School, June 10-14.

"Clean Water for All God's Children," is the theme for this summer's Vacation Bible School. Learning about our responsibility for the goodness of Creation and for the care of the physical health of others along with facts about the world water crisis will be our mission focus. Mark your calendar now for June 10-14! More information will be available soon! If you are interested in helping, please contact Stephanie McClellan or Lynn Bova.

BIKE CLUB: Planning ahead - the first ride in June will be Sunday, June 3, on the University of Toledo Bike-Hike Trail, which runs between UT and King Road in Sylvania. We will access the trail at Southwest Academic Center (corner of Dorr and Secor). This trail connects with Wildwood Preserve Metropark and Ottawa Park. Watch for more details.
Please note - we will NOT RIDE on June 17 as previously announced, because
June 17 is Fathers Day. The first ride in July will be Sunday, July 8. Watch for
details in your Sunday bulletin and the weekly FYI e-mail!
Haven't signed up? Would you like to join us? Put a note in Jim Calderone's
church mailbox with your name and contact information (cell phone, e-mail).
Contact info is important, in the event we need to cancel a ride due to
inclement weather. We won't ride if it's cold, extremely windy, or raining.
Otherwise - we will ride every other Sunday. Ride locations will be announced
in the bulletin and on the FYI weekly e-mail.
Senior High at Workcamp in Racine, WI, June 17-23

Contact Jason Armstrong for registration forms at

jarmstrong@fpcmaumee.org

. Registration forms and payment are due to Jason Armstrong by Sunday, May 6th The cost of the trip is $100.00 per student. Please make checks payable to First Presbyterian Church.

Junior High at Massanetta Middle School Conference, July 16-20


Contact Jason Armstrong for registration forms at

jarmstrong@fpcmaumee.org

. Registration forms and payment are due to Jason Armstrong by Sunday, April 15. The cost of the trip is $100.00 per student. Please make checks payable to First Presbyterian Church.

ANNUAL WOMEN'S RETREAT - SAVE THE DATE - FRIDAY, SATURDAY, SUNDAY, OCTOBER 26, 27, 28, 2012 AT THE PINES RETREAT CENTER, FREMONT, OHIO - DETAILS TO FOLLOW.
ANNOUNCEMENTS


Habitat for Humanity Build Opportunity
MO! Missions and Outreach has voted favorably to help fund a Habitat Build as a part of our missions opportunities to Connect Christ and Community in the Toledo area. We just learned of three opportunities to volunteer and would like to know if there are those that have a preference in terms of which project to support. The three builds are: a new build partnership in June/July; a new build partnership in August/September; and a Rehab project in October/November. Please contact Pastor Steve if you have a preference or if you would like to volunteer. Blessings on the house!
Volunteer Tutors Needed
Kids Unlimited, a non-profit organization, is an after school and summer enrichment program for Toledo inner city students. Kids Unlimited commits to offering children in under-served areas the opportunities they need to reach their fullest potential. They do this by helping them develop the necessary academic and social tools, along with a strong sense of values and character, within an atmosphere of love and respect. Kids Unlimited is looking for volunteer tutors to come once a week for just one hour. For more information, please contact Megan Reece, Volunteer Coordinator, at meganr@bex.net.
The New Directories are Here!!

And we want to get a copy to each household in our church family even if you did not have your picture included. Directories are available now at the office. As you take your directory, make sure that your name is checked off on the roster so that we can be sure each family gets a copy.
Thanks to the many people who helped with this important project especially Kathleen Sheets, Susan Platz, John Pike and Dave Saunders.
Now we will be able to put names to familiar faces but also learn more about our church, our history, our ministries and our vision of Connecting Christ with Community.
Blessings from the Fellowship Commission and Team.



Welcome Station Volunteers Needed

Did you know that volunteering to work occasionally at the welcome station isn't limited to Deacons? If you like to meet new people and want to help in this important mission of the church to welcome first time visitors, please contact Ann Sisinyak at amsis9@sbcglobal.net, or 419-865-7290. New schedules for all services will be organized in the fall.
Kirkmont Center News
Registration for Kirkmont is now open! The 2012 camp offerings include two new science camps, the return of Music, Art, Dance, and Drama Camp, and many other exciting opportunities for children as young as grades 4-12. Also available are Beginners Camp (4 days) and Kids Camp (children with an adult). Remember that FPC Maumee provides camperships for up to ½ of your fees but not to exceed $75. Go to www.kirkmontcenter.com for more information! If you have questions, please contact Lynn Bova.
FELLOWSHIP
Caroling is a deacon caring ministry. Church members gather after the 11:00 service on the third Sunday of the month and caravan to sing 5 or 6 songs to a home centered or older member of the congregation. When we finish our caroling we leave and go our separate ways. The Saturday prior to the caroling the committee person who arranges the visit will call the carolers as a reminder. Bryce Harbaugh accompanies the singers on his guitar. On caroling Sunday we make an announcement in the Church services as a final reminder and open invitation for any who would like to join us. A great group of "carolers"
went out from the church on Sunday, May 20th to visit with, encourage and sing to Barb Wilson. This picture was taken this past Sunday at the home of Barbara Wilson who is recovering from medical issues. It was a special day for her to see her church friends and to participate in the singing. One thing about going to visit Barb; you always receiving more encouragement than you what you give. We have had outpouring love and requests from other people living in the nursing care facilities where some of our members live. They will gather in the dining rooms or lounges to be a part of our singing. It is an uplifting feeling to know we are sharing a witness with these people as well. They like to sing and be included and many times they want to know when we will return. The scriptures tell us that one of the marks of the Church in the Book of Acts was that the world noticed how they loved one another. That is a defining mark of fellowship in a church and it is certainly true for those at First Presbyterian Church. If anyone is interested in being a part of the caroling group, don't be afraid to be a participant - no auditions are required and we welcome one and all...so come join us!
MISSION AND OUTREACH
As we approach the summer, we wanted you to be aware of a couple of opportunities to serve Christ and community. Our next time for feeding the hungry at St. Paul's will be Sunday, June 24th at 1:30. We have some awesome volunteers lined up to shop and cook but need more 6 people to go and serve. We also have an opportunity to serve at the Migrant Camp Ministry of the Synod on June 27th. Jackie Kuntz is coordinating with Lynn Bova to create/assemble the kits and we will be looking for volunteers to go and help out at the Migrant Camp. There will be more information coming on this one, but we wanted to give you a heads up so you can calendar ahead. We are getting some great suggestions from you for mission outreach opportunities and are excited about where God is taking us. Come and see what Jesus is up to.
DISCIPLESHIP
OTHERS
: This Wednesday is our last Wild Wednesday for the school year. We will be having a picnic to celebrate all that God has done throughout this year. The Church will be providing the drinks and meat as apart of the picnic. All others planning on coming please bring a side dish or dessert to participate in the party. The picnic will begin at our normal start time of 5:30. So come join the fun. It doesn't matter whether you would normally come to our Wednesday evening program or not. Wild Wednesdays will resume in the fall.
Children of God Bible Time will finish up on Pentecost Sunday. The devotions will continue to be available on the website throughout the summer months. Watch for news about next fall's exciting classes!
MEN'S MINISTRY

The Men cooked and served at the Women's Brunch on Saturday, May 12. It was great to be a part of recognizing and caring for the ladies. Serving one another and praying for one another certainly describes the ministry of the men at First Presbyterian Church. This opportunity to encourage the ladies took the place of the regular meeting for the month of May.

The Men's Ministry will have Pastor Dave Kaiser from the South Toledo Community Center at it's June 16th, 8:30 am meeting next month. We will have our normal great breakfast and get to hear about a local area ministry. That is a hard to beat combination. Pastor Dave is a dedicated man of God who has given himself to a very hard ministry. It doesn't pay much in money but it rewards with changed lives. Our Church is in an ongoing conversation of how we might partner with this vital ministry that is just down the road in our area. Did you know that less than five miles from here there is a culture and an area that is desperate for help...it needs government help less than good old fashioned Church love. So come out and hear about the Old South End Project.

The South Toledo Community Center is a collaboration of Western Avenue Family Center and Cherry Street Mission Ministries that serves the Old South End, an area of rich culture and diversity mired in severe poverty and stagnant economic development.

The South Toledo Community Center is funded in part by a generous grant from the ProMedica Advocacy Fund of the Toledo Community Foundation. The Center partners with organizations and community residents to provide wrap-around social, educational, and medical services for residents of all ages in the Old South End. Our partners include Christians Relating Our Savior on the South Side (CROSS), Greater Toledo Urban League, Providence Center for Social and Economic Empowerment, Sophia Quintero Art & Cultural Center, Neighborhood Health Association, Toledo Area Ministries, Abri Family Services, New Kingdom Baptist Church, and the YMCA/JCC.

Among initiatives housed at the South Toledo Community Center is the South Toledo Kids' Zone,including Baby University, which is based on the spectacularly successful Harlem Children's Zone. This birth-to-college-graduation continuum of services teaches parents to build on their strengths, create a support system, and develop the skills they need to be effective parents.

Located at 1411 Broadway Avenue, the South Toledo Community Center helps the hungry by partnering with individuals and groups to provide at least one hot meal six days a week at the Center, as well as food boxes. We are also in the process of expanding an Urban Agricultural Zone in the Old South End to include the production of quality protein, such as chickens, fish, and goats. They do so much more than just provide food and some helpful education. They are changing lives and providing hope.
JOYS AND CONCERNS
Prayer Concerns
Judy Campbell Manor of Perrysburg
Bonnie Richards Swanton Health Care
Our home centered member of the week is Bill Cameron. Members may send a card or note to him at Swan Creek Health Care Center, 1650 Swan Creek Lane, Toledo, OH 43614. Please keep Bill in your prayers.
Birthdays Anniversaries
23rd Elisabeth Axford, William Cameron
24th Ginny McCook, Norman Rasmusson,
Kate Waggoner, Tess Waggoner
25th Lois Driver, Kevin McColl Charles & Esther Graves (27th)
26th Carl Theaker
27th Geneva Ramseur (98th) Harold & Nancy Stewart (51st)
28th Jon Bryant, Jason McClellan Jason & Stephanie McClellan
Robert & Marlene Connolly
In Worship this Week: Sunday, May 27th - Pentecost Sunday
8:00 a.m. in our Chapel Service. Pastor Steve Nelson is preaching. Elder Alice McColl is Liturgist. Elder Bryce Harbaugh leads us in Spiritual Song.
9:00 a.m. at the Edge Service in Fellowship Hall. Pastor Steve Nelson is preaching.
11:00 a.m. in our Sanctuary Service. Pastor Steve Nelson is preaching. Elder Nancy Fish is Liturgist. The Chancel Choir sings "Great Day" by H. Helvey.
Sunday Worship
Schedule
8:00 am Chapel Service 9:00 am The Edge Service
10:20 am Children of God Bible Time 11:00 am Sanctuary Service