Session
Session Highlights from February 27, 2012*
*Because the official session minutes have not yet been approved from this meeting, these are highlights only and are subject to change. After approval, full session minutes will be available in the church office.
The following items were included in the consent agenda which was approved.
Motion to approve the Clerk's Report of February 27, 2012
Motion to approve Session minutes from January 23, 2012 meeting.
Motion to approve Clerk's submission of information requested by presbytery
Motion to approve communion to be served at the Confirmation Retreat by

Elder Lynn Bova.
Motion to accept Barbara Wingate as a member of this congregation.
Treasurer's Report: Elder Mary Siefke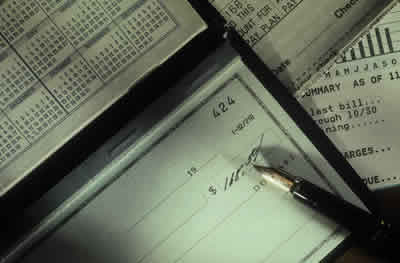 Mary reported that pledge income was below budget by $9477 for the month of January but this is a common occurrence for that month. A fund transfer from the endowment funds for the months of December, January and February was made which made our total income for the month $21,824 above budget. Year to date, pledge income is $7117 below budget but non-pledge income is $19,577 above budget and all in total income is $28,296 above budget for the fiscal year. Total expenses are favorable to budget by $44,703 so the total income over expense figure is $72,999 which compares very favorably to the $10,279 total last year. Our savings and checking accounts are well funded and our total accounts increased by $314,969 last month due to the strong stock market. Mary reports that Deb Joslin who is our investment manager at Merrill Lynch is optimistic about future market conditions. She also reports that Deb is scaling back her work obligations and will be changing her position to be available as a consultant only. Jamie Happ, her longtime partner, who has a similar mindset and investing strategy will now be in charge of our accounts. All past fee structures will remain the same under the care of Jamie.
Deacon's Report: Deacon Charlie Graves
The deacons are busy preparing for the Agape Meal on March 25. Charlie also confirmed that there are deacons stationed at the Broadway entrance to shepherd people into the building during construction.
Praise!: Janet Russ Jones
Wedding Fees have been set as originally proposed. Janet announced that they were comfortable with the fee schedule and it will be reviewed annually as Session directed.
MO: Elder Crawford Strunk
They have started an outreach to the various AA groups that meet in our church. Pastor Steve Nelson and Clint Tolbert have introduced themselves, left prayer journals and offered to help them with any needs they might have.
The upcoming St. Paul dates are: Easter Sunday and June 24. Saturday dates are August 18, November 17 and December 15.
Fellowship Commission: Elders Judy Harbaugh and Doug Parrish
Judy reports that "Dine with Your Valentine" was a success with thirty couples participating. At this point at least three couples have signed up for the marriage weekend at Maumee Bay State Park.
The church directory is at the printers. The proof is back and looks great.
Nominating Committee: Jack Hemple and Charlie Sheets
The committee is moving forward and letters have gone out to those currently serving whose terms are about to expire to determine if there is interest in continuing for another term (if applicable). The committee will meet on Monday and should have a good grasp of where they stand at that point.
Vision Team: Judy Harbaugh
Judy briefly gave an update of progress on last year's strategic goals. She then explained the progress that has been made in working on determination of this church's core values. Pastor Clint explained that instead of policing the boundaries and being suspicious of different beliefs, it would be a benefit to find core values that we can all agree upon. To that end, the small committee composed of Kristen Wacha, Judy Harbaugh, Pastor Clint and Sarah Platz have worked with Rev. Hoyt Byrum from Vital Churches Institute and determined the timeline necessary to get the groundwork completed before a proposed session retreat date of April 27 and 28, 2012.
Approved motion to approve the hiring of the Rev. Dr. Hoyt Byrum, senior Consultant from Vital Churches Institute, to facilitate our Core beliefs Survey and our April 27-28 Session Retreat.
Project Team: Elder Jim Calderone
Jim reports that everything is progressing nicely, on time and on budget. Perhaps next month before the session meeting he may be able to offer a walk through of the site to session members.
Resource Development: Elder Marc Savage
Work has begun in earnest on the annual stewardship campaign. The title will be "Sustaining the Kingdom" and it will follow the pattern of last year's successful campaign.
Pastor's Report: Clint Tolbert
Pastor Clint requested and received Session's blessing to form a team to explore possibilities for outreach ministries to young families in the future. (preschool, daycare, Montessori, etc.)
He would like to ask the Memorial's committee to consider purchasing new pew Bibles. According to the Book of Order, the pastor has responsibility for the translation being read from the pulpit; Session has responsibility for the translation of the pew Bibles. He would like to recommend purchasing the NIV version for the pews because it is what he preaches from.
Old Business
Pastor Clint requests that Session bless Clint's signing the Fellowship Document which was handed out last month. This document pertains to him and not to the church and no objections were made to his signature.
New Business
Pastor Steve has started officiating at home communions. The deacons have taken ownership of this ministry. Home communions are offered regularly with a pastor and either a deacon or elder accompanying him.