Greetings!
Taking a step back in time, FCI is featuring several fabulous hardstone cameo pendants in this Valentine's Day edition of Priority Viewing.
For the absolute romantic, these dealer-hoarded, lavishly decorated Etruscan Revival, original Victorian hardstone cameo pendants are the ultimate in grace, femininity and intricate detail that so accurately defines the make-up of a woman! In stark color and design contrast, FCI features a sizable Certified 2.05ct Diamond Engagement Ring in Art Deco style, in addition to a highly sought after pigeon-blood color Burma Ruby and a Kashmir-blue colored Ceylon Sapphire Engagement Ring. Please remember that these rings are all one of a kind and once they are gone, it is impossible to exactly replicate them.
Along the same romantic lines as Victorian jewelry, our one-of-a-kind Edwardian Sterling Silver Garland Belt is embellished with a mischievous progression of puffy-cheeked angels. Of course, there aren't many 21 inch waists these days, so wearing this fabulous belt as a necklace is fashionably acceptable! On a similar note, a couple of pairs of Antique Victorian Rose-cut Garnet Earrings are here for the taking, however, as there are many more rose-cut garnet necklaces than there are pair of earrings, this tends to be a fast moving item, so before ruling them out, be sure to check your jewelry box for a matched pair!
If certification is important to you, a unique Certified Padparacha Engagement Ring could be what you have been waiting for FCI to produce and if this is the case, this is your lucky month! And travelling north on the same continent, brought direct to you from the Ural Mountains in Russia, a natural alexandrite ring and a demantoid green garnet ring, amongst Faberge's favorites gems. Alexandrite was said to have been discovered on the day that Alexander II, the czar of Russia, was born, hence the name. Exhibiting two different colors, namely green in natural daylight or fluorescent light and red or violet in incandescent light, this chameleonic chrysoberyl derives its color from chromium.
Have a beautiful month, loving and giving and just in case your best friend, sister or co-worker receives an unexpected proposal, prepare her for this delightful surprise by encouraging her to sign-up for Priority Viewing in order to give her a head-start!
Please be sure to look out for our Valentine's Day Specials sent out tomorrow for the early birds!
Demantoid -


the 'Diamond-Like' Gemstone with Incomparable Luminosity
Its name derives from the Dutch language, translated as 'diamond-like' which refers to the outstanding qualities of the green garnet, primarily its brilliance and fire, hence the name given to it to by connoisseurs and lovers of gemstones, namely 'the star of garnets'.

Demantoid is amongst the most precious gemstones hitherto discovered on earth. Belonging to the large family of garnets, it is a variety of the mineral 'andradite', but cherished far beyond a simple member of the garnet family. Demantoid is
highly esteemed on account of its rarity and incomparable luminosity. It has extremely high refraction complemented by remarkable dispersion, which is the ability to split the incoming light and to break it down into fascinating colors of the rainbow. Some sources have placed demantoid before diamond with respect to light dispersion.

Demantoid displays different nuances of green, ranging from a slightly yellowish to a brownish green, with an enchanting golden glow. The deep emerald green variety of demantoid is esteemed as the most precious and the rarest of all other shades.

Ambassador Milavanovic to Breathe New Life into Kimberly Process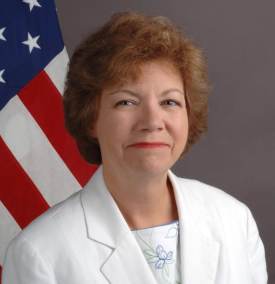 Ambassador Gillian Milovanovic, is the newly-appointed chairwoman of the Kimberley Process who stated on Friday that she was "continuing discussions" with London-based Global Witness, which helped set up the voluntary certification scheme in 2003, about their complaints. Global Witness pulled out of the scheme in December, citing a recent decision to allow Zimbabwe to sell gems tainted by army killings as the final straw.
Continue Reading Here...
Alexandrite
The rare gemstone alexandrite is named after the Russian tsar Alexander. The first crystals were discovered in 1834 in the emerald mines of the Ural Mountains, at the same time as the new tsar came of age.
Showing nuances of red and green, the principal colors of Imperial Russia, alexandrite inevitably became the national stone of tsarist Russia. Russia remained primary source of alexandrite since gems from the Ural Mountains became available on the market. Alexandrite from mines elsewhere hardly displayed the coveted color change, but the situation changed in 1987 with the discovery of new mines in Brazil where alexandrite has shown similar characteristics to the high quality mined in Russia.

Due to its scarcity, alexandrite is seldom found in modern jewelry. It was used by Russian master jewelers in the 19th century and the Victorian gemologist George Frederick Kunz showed his fascination for the gemstone by having his firm produce a series of rings and ensembles using alexandrite.

The scarcity of this gemstone is due to its chemical composition. Basically a chrysoberyl, it differs from other varieties of this transparent mineral by containing not only iron and titanium, but also chromium as a major impurity and the coloring factor in alexandrite.

The most sensational feature of this gemstone is its ability to change color. Green or bluish-green in daylight, alexandrite turns a soft shade of purplish-red or raspberry red in incandescent light. This unique optical characteristic has made alexandrite a most valuable gemstone and determines its price depending on the degree of ability to change color.
Priority Viewing

Your Access Code for February Priority Viewing is 339. To access this month's Priority Viewing, please click on the link below and enter your email address in the box entitled 'email' or copy and paste this link into your browser.
http://www.faycullen.com/priority-viewing.php