Feel free to share this email with co-workers, friends or business associates you think would benefit from its information by clicking the "Forward this email" link at the end.
Be sure to get the full message in our emails by enabling images.
Visit us at:
GECC Business After Hours
returns in February to Wei's Buffet!
Thursday, February 22
Wei's Buffet
711 E. 1st Avenue
Business Card Exchanging
Elevator Speeches
Open Networking
Click to Register!
EXCLUSIVE offer for members of the
Greater Elizabeth Chamber of Commerce
Dear Chamber Member:

The Greater Elizabeth Chamber of Commerce and chamber member, NovoPrint USA, Inc. will be collaborating on the new community guide publication for 2018-2019.
The 2018-2019 Community Guide will be updated to reflect our growth and showcase our beautiful, progressive community! We are on the leading edge of business, education, health care, transportation and economic development. This guide is a great tool to communicate information about your business to residents, other businesses and visitors to our community.
As an advertiser, your business will reach more than 5,000 individuals through a low-cost-per-view advertising and will be positioned as a community leader and a community supporter.
In addition to printed distribution, the guide will also be available in digital form and is hosted online by NovoPrint. It will also be showcased on the Chamber's website. The digital copy will give your business added views further extending the exposure of your advertising message.
Display ad sales are underway. To find out more and to reserve your placement today contact Tim Arenz, our NovoPrint representative, at (630) 207-7899 or email him at
tim.arenz@novoprint.com
to schedule a quick demonstration at your place of business.
Get your business noticed and keep it successful!
Thank you for your continued Chamber support.
Sincerely,

Gordon Haas

President & CEO

SPACE IS LIMITED! RESERVE YOUR PLACE TODAY!
Tim Arenz, Sales Representative
(630) 207-7899

Save the Date: September 29-October 4


Greater Elizabeth Chamber Of Commerce 2018 Bermuda Cruise
Greater Elizabeth Chamber of Commerce
2018 Bermuda Cruise
5 night sailing
ROYAL CARIBBEAN CRUISE LINE
Anthem of the Seas sailing round trip from Cape Liberty (Bayonne) NJ
September 29, 2018-October 4, 2018
Visiting the beautiful port of
Bermuda
$50.00 onboard credit per cabin, Priority Check In, & Champagne in Cabin
Inside Cabin $821.20 per person
Ocean View $884.20 per person
Balcony Cabin $1042.20 per person

Single and third and fourth passenger rates upon request
Prepaid gratuities of $67.50 pp can be added to the cabin price on request
The above rates are based on double occupancy and include all current port charges and government fees
and could be subject to change prior to final payment. A fuel surcharge does not apply at this present time but may be assessed should the cost of fuel increase. Once reservations are confirmed any name or category changes may result in additional fees. Purchase of cancellation insurance is strongly suggested and pricing will be provided at time of booking. All credit card payments will be accepted over the phone. Call Rich at 908-557-5222 Ext. 4096 or email
rmigliorato@aaanortheast.com
to book your cruise.
No cabin or pricing can be guaranteed until full deposit and names are received.
Union, NJ 07083


PAYMENT SCHEDULE: (per person)

$250 deposit due Once Reservations are confirmed
Click for a printable flyer
Messages & events from your Fellow Members
Do you have a valid Passport?
Union County Clerk Advises Union County Residents on Travel ID


Union County Clerk Joanne Rajoppi advises residents who are U.S. citizens to ensure that their passport is up to date, or obtain a passport if they don't already have one. Passports are among the forms of identification accepted for domestic flights under the federal REAL ID Act of 2005. State driver's licenses are accepted for domestic flights only if they comply with REAL ID standards. New Jersey is among a group of states that missed a 2016 compliance deadline and received an extension until October 2018.


"New Jersey driver's licenses can be used for domestic flights until the extension runs out, but that is a temporary fix," said Ms. Rajoppi. "A passport offers the predictability and reliability of a 10-year lifespan for adults, so it's a good investment even if you don't plan on going overseas."


"Proper identification is required to board domestic flights as well as for overseas travel, and U.S. passports are accepted for both," Ms. Rajoppi added. "With a valid U.S. passport, you never have to worry about having the correct identification when flying."


Ms. Rajoppi also advised residents planning spring or summer travel to obtain a passport now rather than waiting until travel season.


The Union County Board of Chosen Freeholders
& the Office for People with Special Needs Present:
Special Needs
Recreation
Programs
January-March 2018


Click Here for full Brochure of program offerings
Union County Department of Human Services (DHS)
In addition to the Office for People with Special Needs,
the DHS provides an Office for the Disabled that works
to advance independent living for Union County residents
with disabilities through both individual and systems
advocacy. The Office for the Disabled provides information
and referral on a wide variety of topics, including:
Accessibility, ADA, Education, Employment, Housing,
Transportation, Rehabilitation and more.

For further information, please call the
Office for the Disabled
Monday through Friday (8:30am - 4:30pm)
908-527-4845
TTY please dial 711


Think your Calendar is full? Check out ours:
Elizabeth Public Library

Calendar of Events

We have events for all ages!


Need help with filing your taxes this year?
Click here for info
*We do not expect to have tax materials for distribution
until February 15, 2018, at the earliest.
Elizabeth Public Library
Main Branch
11 South Broad Street
Elizabeth, NJ 07202
908-354-6060

Share your ideas and comments: elizpublib@gmail.com
Celebrate Valentine's Day at Tequila Bistro!
www.tequilabistronj.com/events.html
- Tequila Bistro -
824 Pearl St. Elizabeth, NJ 07208
Tel: (908) 965-1002
Union County ELC Featuring
Union County Freeholder
Chairman Sergio Granados
Friday, February 16
8 - 9:30 AM
Holiday Inn, Clark
36 Valley Road
Clark, NJ
Freeholder Chairman Sergio Granados, a native of Elizabeth and community activist, was re-elected to his second term in 2016. In 2013, he became the youngest Freeholder ever elected to the board and youngest Democratic Freeholder elected in NJ.
As the Chairman of the Board for 2018, Granados announced "Moving UNION COUNTY Forward" initiatives, including first-time programs that promote advocacy and equality, volunteerism, public safety, and the environment. There are also announcements assisting seniors, families and youth.
Mr. Granados founded Moving New Jersey Forward Foundation, a non-profit that works to raise awareness and education efforts on social justice. The organization sponsored events raising funds to assist Veterans with Post Traumatic Stress Disorder, community meals for families in need, and relief drives for various disaster-stricken communities.
Freeholder Granados has served with many non-profit organizations, including Hispanos Unidos, the Elizabeth Portuguese Lions, the Portuguese Instructive Social Club, the Elizabeth Portugal Day Committee, New Leaders Council of NJ, and the Union County Latino-American Chamber of Commerce.
Freeholder Granados has been honored for service through agencies such as Community Access Unlimited, the Urban League of Union County Young Professionals, the Lions Club International, the Hispanic Law Enforcement Association of Union County, the Boy Scouts of America, the New Jersey Veterans Network, and the South Asian Community Outreach.
Freeholder Granados attended Union County College, and graduated from Kean University with a Bachelors in Business Management and a Masters in Public Administration.
Visit AAA Union Travel Office for a Travel Presentation including our own
GECC Cruise to Bermuda!
Groundwork Elizabeth Winter-Green Gala 2018
NEW DATE!!!!!!!!

Tuesday, February 20
6:00 PM
Hilton Newark Airpor

t


Elizabeth
On Tuesday, February 20, 2018 (6PM), we will celebrate another year of success with new and continued partnerships at the Hilton Hotel Newark Airport. During the event we will be honoring outstanding community partners who are dedicated to helping the Elizabeth community.
The 2018 Honorees are:


Union County Spirit of Community Award
Sergio Granados, Union County Board of Chosen Freeholders


City of Elizabeth Spirit of Community Award
John F. Papetti, Jr., City of Elizabeth, Director of Public Works


Business Champion
John Wohlrab, Director of Government Relations, Waste Management


Outstanding Conservation Partner
Kathy Woodward, Immediate Past Board President, on behalf of the Friends of the Great Swamp, USFWS Great Swamp National Wildlife Refuge


Groundwork Volunteer of the Year
Susana Mateo, Project Coordinator, on behalf of New Jersey Youth Corps at Union County College
Union County Means Business
Wednesday, February 21
8:00 am

KEan University STEM Building
Next Level Business Planning
*SPECIAL OFFER FOR GECC MEMBERS:
$75 discount off the normal $225 registration fee! Contact Erich Peter at
epeter@ucedc.com
or 908-527-1166 to learn more.
NEW DATES!!

Thursdays, February 22 - March 29
6 - 9 PM
UCEDC


75 Chestnut Street


Cranford
Sooner or later, every business owner gets to a tipping point where the decisions they make and the actions they take can mean the difference between failure or success, stagnation or growth. Moving in the right direction requires a strong foundation in basic business skills and the know-how to assess and respond to current conditions and future projections.

This intensive six-week workshop will guide you in identifying the barriers keeping you from success and lead you in crafting a practical, real-world plan to overcome them.
EDC Recruitment Drive:
Construction Trades Apprentices
Project IMPACT
Saturday, February 24
11 a.m. - 2 p.m.
EDC Offices - 205 First Street, Elizabeth, NJ
EDC's Project IMPACT (Increasing Minority Participation + Access to Construction Trades) will recruit minorities, women and veterans interested in becoming a union apprentice and assist them in
:
Obtaining the skills needed to prepare for and take the apprenticeship test-including classes and test prep materials.
Preparation for the Interview after passing the test
Assist with costs to take the apprenticeship test
Overcoming obstacles such as a suspended driver's license, lack of a GED or lack of resources needed to pay for the test, drug test and initiation fee required to become a construction union apprentice.
Finding a job site that requires local minority and women apprentices for their project.
Plumbers Union-Local 24
Apprenticeship Information Sessions


Tuesday, February 27
11 a.m. or 6 p.m.
EDC Offices - 205 First Street, Elizabeth, NJ
Click Here for More information
Support Benedictine Academy
Benedictine Academy Parents Association
Tricky Tray 2018

Saturday, March 3
Doors Open 5PM

VFW Kenilworth
33 S. 21st Street, Kenilworth, NJ

If you attended the Tricky Tray last year, you know it was great... if you didn't, DO NOT miss it this year!


BA's Parents Association has been collecting lots of wonderful prizes - electronics, luxury bags & many other items. 50/50 too!

For tickets call:
Ana Cardosa 908-247-3220
Gabby Calderon 908-451-1613
Egglrock Nutrition
Dr. Laura Rokosz Nutritional Seminar
Nutrition for Optimal Brain Health

Friday Mar 9, 2018

The Garden Restaurant
943 Magie Ave, Union, NJ 07083
Please join Dr. Laura Rokosz for a discussion on how nutrients affect brain health. You will learn how communication between the gut and the brain can impact risk for Alzheimer's disease, drug addiction, depression and anxiety, and even obesity.
Cost: $25.00, includes light refreshments
RSVP:
egglrock@comcast.net
or call (908)764-9062 or register directly from our Website,
www.egglrock.com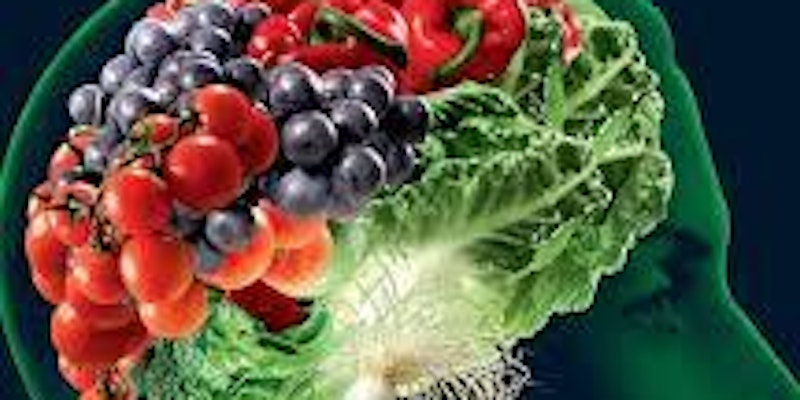 Night with the New Jersey Devils
NJ Devils VS NY Rangers
Tuesday, April 3
7 PM
Specially priced group ticket
Group seating at the game
Group welcome on the big screen
Devil's group gift
Food and Beverage Voucher
To Order Tickets Contact:
Sister Judy Mertz
908-436-0099
Spring is coming...
we promise....
Monday, May 14
Cedar Hill Golf & Country Club
Details to follow!
Contact:
Sister Judy Mertz
908-436-0099
Wanted:

Furniture Delivery Driver-New Jersey
Newark, NJ, United States
JOB DESCRIPTION:


At Article we are re-engineering the furniture shopping experience to deliver remarkable value. Our unique, direct-to-consumer model allows us to deliver high quality original modern furniture at a fraction of the cost of traditional retailers, and this is winning us fans and customers at a tremendous rate.

We are looking for reliable, easy to work with people to join the Article Delivery Team in the Newark area. We offer a competitive salary and full health and dental benefits, sick leave, vacation pay after a 2 month probationary period.

Click here for full job posting

To apply contact:
Broad Language Institute:
Wanted: Sr. Plant Maintenance Technician
CERTIFIED HOME HEALTH AIDES WANTED
MUST BE CERTIFIED IN THE STATE OF N.J
.
Jewish Family Service of Central N.J. (a non-sectarian agency) is seeking qualified professionals to provide in-home care to seniors in Union County

JFS Home Health Aides work closely with the Registered Nurse to provide compassionate care to our clients. Come be part of our team!


We offer:

Affordable Health Insurance


CALL US TODAY!

ASK FOR KAREN WINTER 908 352-8375
A Request from Member NJ ASDO:
ASDO promotes the benefits of aviation by matching the needs of aviation industry buyers with the expertise of area businesses located in Bergen, Essex, Hudson and Union Counties. The Air Services Development Office was created by The Port Authority of NY&NJ and the Major Commercial Airlines to foster a positive economic environment for the aviation and business communities. We hope that your company will continue to support this vital link that has benefited thousands of businesses in metro area airport communities. Please assist our efforts and list the airport companies you did business with in 2017. Your information and E-mail address are held in strict confidence. We appreciate your time and any comments. Please call our office if you have any questions. Thanks for your time and consideration.
Newark Liberty International Airport / Bldg. 80
Newark, New Jersey 07114- 3707
Talk Line: 973.961.4278
Fax Line: 973.961.4282
Helene M. Gibbs, Program Manager
http://www.asdoonline.com
Congratulations!

Vic Richel Named NJ Hospital Association Hospital Trustee of the Year
Elizabeth, NJ
-Victor M. Richel, immediate past Chairman (now Vice Chairman) of the Trinitas Health & Regional Medical Center Board of Trustees, was named Hospital Trustee of the Year by the New Jersey Hospital Association during their 99th annual meeting held recently in Princeton.

Richel is a banking executive, philanthropist and community volunteer serving many organizations in Central and Northern New Jersey. After making his mark in banking and utilities, he became involved at the board level in local organizations including Trinitas Regional Medical Center and Union County College. He and his wife Andrea head the Cranford-based Richel Family Foundation. A native of Elizabeth, Richel is a long-time resident of Berkeley Heights.

Richel, who holds the distinction of being the only person to serve on the Boards of the three Elizabeth hospitals, was pivotal in the consolidation of those hospitals into the current Trinitas Regional Medical Center.


Member Azuka Zuke announces Release of 9th Self-Development Book:
Azuka Zuke of Union County is releasing his 9th self-development book

April 1st

.

DAILY MOTIVATION FOR SUCCESS
The book teaches readers how to empower themselves daily with the confidence to make positive changes in their lives to achieve success.



Zuke grew up in Nigeria, West Africa in a tough environment with limited resources and opportunities.



Azuka immigrated to America over a decade ago with $20 in his wallet and with determination and gratitude for the American opportunities have authored and published 8 self-development books on Amazon.com.
He is a motivational speaker and life coach.

He travels the world speaking and motivating people to live a life of passion, determination and gratitude.

Azuka is deeply grateful to America for making him a part of the system.



He is available to speak at schools, churches, seminars, conferences and at events.



For bookings visit his website at www.AzukaZuke.com or call 908-380-9392.
New Member Introductions and Messages

Meet New Member: Brown & Brown Metro, LLC:
Brown & Brown Metro, LLC is a full service insurance firm and the largest broker in New Jersey. With over 300 offices around the country, each office maintains a boutique family style for our clients. We specialize in the middle market (i.e $5M+ in revenue or 30+ employees) segment and service all types of clients. Our services include, Business Insurance, Health Benefits and Personal Insurance. Brown & Brown is publicly traded (NYSE: BRO) with access to dozens of insurance companies with which to generate competitive quotes. Our consultative approach ensures that we customize our quotes to each individual risk. Call or email for a free consultation: dfeuerstein@bbmetro.com 973-549-1947
David Feuerstein
Property, Casualty, Group Benefits & Personal Lines
973-549-1947
Brown & Brown Metro, LLC.
56 Livingston Avenue
Roseland, NJ 07068
Meet New Member: Elizabeth's Promise Awards, Inc.
Elizabeth's Promise Awards is delighted to announce this year's honorees:


J. Christian Bollwage, Mayor, City of Elizabeth
Dr. Dawood Farahi, President, Kean University


We are pleased to name a scholarship in their honor!


Elizabeth's Promise is a non-profit, 501 (c) (3) organization that dedicates one hundred percent of its gross proceeds to the college-related costs of deserving Elizabeth seniors. We need your help. Without the generosity of donors like you, we will be unable to provide the financial assistance necessary for our young people to further their educations.


Your gift, whether it be a recurring scholarship or a one-time contribution, will go a long way in impacting the life of a student. Your support is so much more than financial in nature. Your assistance sends a very special message to a young person, "You show promise." What a powerful message for a student to receive as he/she embarks upon one of the most important of life's journeys! And you have the power to make it happen.

We need your help to keep the promise alive - our promise to our students that we will support them in their endeavors, as well as the promise they show as young scholars entering academia. Last year we awarded 52 scholarships ranging from $1,000 to $5,000.

You may support our program by either sponsoring a scholarship, purchasing tickets and/or advertising in our souvenir journal. Can we count on your support?


If you have any questions, please contact me at 908-578-3567.

Sincerely,
Frank J. Cuesta


Elizabeth's Promise Awards Inc.

832 Bailey Ave Elizabeth, NJ 07208




Meet New Member: IRG - Intelligent Resource Group
IRG, Intelligent Resource Group, specializes in full services staffing solutions. At IRG, we have been helping our clients for the past 35 years, with stabilizing and increasing production, thus profitability. At IRG, we understand your business is unique and so are your human capital needs.


Over 35 years' experience

Certified Recruiters and HR Specialists

15 Recruiting Centers across the East Coast

Serving over 1500 staff associates daily

Certified Minority Business Enterprise MBE

12 Department of Transportation Certified (DOT) Vans.

24-HR access to employees and staff associates

On Boarding & Recruiting Cloud Technology

Flexible Payroll Cycles

Culturally Adaptive Employees

Consistent Staff Associates

Multilingual

Serving the following Markets

E-Commerce & light Industrial

Professional & Administrative

Mail Fulfillment and Printing

Hospitality

IT and Engineering.
Our Team reflects a perfect
blend of experience, humility and Technical wizardry.
Please call Juan Zapata at 201 889-7345 for more information.
Business Development Director


IRG - Corporate Headquarters:
Meet New Member:


New Jersey Institute of Balance
New Jersey Institute of Balance offers an unparalleled diversity of services to accommodate every kind of patient: from professional athletes to senior citizens, and preteens to weekend warriors. We understand that for every body and injury type, there's a special combination of treatments we can provide to do our part in the recovery process, working in concert with a patient's surgeon, physician, personal trainer, or coach. New Jersey Institute of Balance's services are individually formulated to address and care for all varieties of injury, no matter if the impairment is a result of a chronic condition like tendonitis or bursitis; a consequence of surgical treatment; or the product of a sports injury or traumatic accident.
New Jersey Institute of Balance
216 Palmer Street
Elizabeth, New Jersey 07202
O: (908)353-0500
F: (908)353-1505
Dr. Michael Russo
drrusso@njib.org
Meet New Member
Humberto Morin, Professional Capital Partners
It's a pleasure to meet you all.

Christopher Del Cioppo

and I look forward to working with you.
Chris and I have over 40 years of financial services and mortgage experience.
We are the solution finder to any issue...from your first Fix and Flip to any Commercial deal Pro Cap Finance has the loan.
We Pride ourselves in excellent customer service. Paying attention to details to secure the appropriate best loan for your situation.
Our relationships determine our success.
Please check out our website...
Humberto Morin
Sr. Loan Officer
NMLS# 403962
Cell# (862) 201-9995
Feel free to share this email with co-workers, friends or business associates you think would benefit from its information by clicking the "Forward this email" link below.
If you are not the original recipient of this email and would like to be added to our list contact our office at 908-355-7600 or email
lpaolella.gecc@gmail.com
Thank you to our Sustaining Members:
Mark Your Calendar:
If you are not the original recipient of this email and would like to be added to our list contact our office at 908-355-7600 or email
lpaolella.gecc@gmail.com
Visit Our Partners
Click the Image