Hope Free Church
Our vision is to be a church whose passion for God gives rise to a heart for the lost and is demonstrated by our love for one another.
Contact Us
Helpful Links

click on our website links at
Connie Ruden and Sharon Vinson, Coordinators
Won't you consider coming to one or more of our three February work days on the 7th, 18th, and 21st as we prepare quilts for Rockford Rescue Mission and MELD, rolled bandages and, layettes for Tandala Hospital and Clinics in DRC & pillowcase dresses and shorts for Operation Christmas Child. On the 7th we will be in the Fireside Room. Otherwise, our group gathers in Drake Hall from 8:30 to noon and always enjoys fellowship, food, and satisfaction of serving others while we work side by side.
Needs this month:
Old blankets, mattress pads for inside of quilts

Single-Fold bias tape (any color) for kimonos & pillowcase dresses

Ziploc GALLON STORAGE bags for layettes

Campbell's Labels and Boxtops for Education (for local schools)
Just bring your scissors and your servant's heart and we'll teach you the rest.
A.W.L.S.
AWLS LUNCHEON
(Awesome, Wise, Lively Singles Support Group)
Menu
: Sloppy Joes, buns, baked beans
Sharon Vinson
815-623-6857
Senior Saints
Senior Saints Luncheon
NOON
February 14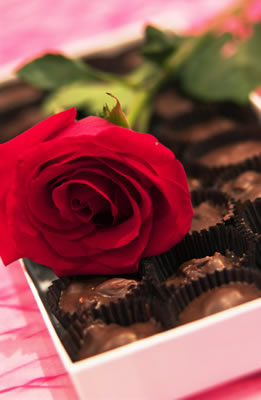 Tuesday, February 14 at noon our seniors are invited to come for a wonderful meal and program here at Hope Church.
The menu for February is

The menu is traditional red chili, white chili, biscuits and cornbread, jello and dessert.
The program will be Rodney & Sandy Cain are doing the program.
Be sure to invite a friend to come with you!
Reservations for the meal should be made by calling Betty Alexander at 815-623-2336 by Wednesday, February 8. If she does not answer, leave a message.
A $4.00 donation is suggested for the meal.
THANK YOU!
Hope Free,
Thank you so very much for your gift and support to our family this Christmastime. Unexpected and fantastic! I leave for Iraq in just a couple of days, leaving behind Tracy and our three kids (plus one on the way!). God is faithful to us, even during these times of hardship - something we're ever grateful for. Merry Christmas to the community and thank you for your prayers, love and support.
Blessing, Nick, Tracy, Eva, Gwen and Jude Stavlund
MEMBERSHIP CLASS
We will be holding a Membership Class on Saturday, March 11 from 8 am to 3 pm. Pastor Brad will be teaching the class where he will go over the history of the Free Church, discuss what we believe doctrinally, and also discuss ministries within Hope that you can get involved with.
If you are interested in being a part of this class, contact the church office at
815-623-6545.
CHILD DEDICATION
This Mother's Day, May 13, 2017, we will have Child Dedication during the second service. Please contact the church office at 815.623.6545 if you would like to have your child dedicated
FIRST/THIRD PRAYER GATHERING

Won't you plan to join us the first and third Wednesday evenings of each month for our First/Third Prayer Gathering. We meet in the sanctuary at 6:30 pm and begin with a time of heart-preparing songs and a brief devotional leading into an intentional time of corporate prayer led by an elder/pastor.
FOOD for HOPE
We are very excited to announce that we will be continuing the Food for Hope food pantry during the school year. The pantry will be open every third Tuesday of the month from 5:30-7 pm. We will be opening back up starting on February 21st.
Starting this February there will be a display in the lobby of the church to collect donations. We are in need of everything except for canned goods ie: Breakfast items, snacks, pasta and sauce, boxed noodle mixes, canned meats, instant potatoes, laundry detergent, personal hygiene items, paper towel, toilet paper, garbage bags, dish soap, etc.
We are so appreciative of any and all help!
Library News
Cuddle up with a good book when it's cold
outside!
Visit our website at www.hefc.net/resource-center to find our Facebook page and view our online catalog. If you have questions or experience problems, please e-mail
Look for these resources on the New Arrivals shelf in February:
Non-Fiction:
Listen, Love, Repeat by Karen Ehman
What Grieving People Wish You Knew about What Really Helps (and What Really Hurts) by Nancy Guthrie
No God but One: Allah or Jesus? A Former Muslim Investigates the Evidence for Islam and the Christianity by Nabeel Qureshi
Fiction:
The Domino Effect
Sandy Toes by Robin Jones Gunn
A Promise Kept by Robin Lee Hatcher
Trial Run (Fault Lines #1) by Thomas Locke
Heart Failure by Richard Mabry
Flirtation Walk by Siri Mitchell
A Treasure Concealed by Tracie Peterson
Forever Home series #'s 1-2 by Dan Walsh
DVD:
Ben-Hur (2016)
Books on CD:
Elixir by Davis Bunn
The Witness by Dee Henderson
Bookends by Liz Curtis Higgs
The Auschwitz Escape by Joel C. Rosenberg
The Reunion

I worry that American evangelicals are becoming less engaged in the local church, and do not even see the (biblical) reasons for church. I believe in this generation especially the church needs to explain its place in the mission of God to the world and in the ministry of God to his people. Let me remind you how you and I should be involved in God's local church - summarized by three words: come, connect, and commit.
COME. The most basic Christian response to God and the gospel is to gather with the rest of his children and worship him. It is a time to receive from God's Word and God's people through the ordinary means of grace God established the church to facilitate: his word, the ordinances/sacraments, and the brothers and sisters in Christ.
CONNECT. After making the gathering of God's people a personal priority, the next step in a Christian's response to God and the gospel is to enter into the community of the local church, Christ's Body. It is no longer simply to receive passively, but to actively receive the ordinary grace of God through a more participatory presence in the local church. It might at first be simply, a men's or women's event or another special ministry event, but soon it would move to a more engaged participation, like a small group or active engagement in an Adult Bible Fellowship.
COMMIT. Finally, a fully devoted disciple of Jesus will respond to God and the gospel by enjoining themselves to the life of the church in a formal sense: membership. Church membership is the tangible means by which a disciple commits to learn from and obey Christ and how the church commits to teach and care for Christ's disciples.
The Christian life was never intended to occur outside the loving and caring context of the local church. I invite you to fully come, connect, and commit to God, and therefore his church. If you have any questions about your participation in church, or with God in general, please come and see me.

Men of Hope - come out and enjoy our 6th annual Chili Cook Off. Sign up in the lobby is for all men and if you are interested in joining our chili contest, enter your favorite chili. We are adding another category this year, but entries are limited. Sign up today!
Coming in March
When:
Saturday, March 4th (8:30-4:55)
Where:
Central Christian Church
Bishop Larry Jackson is the founding pastor of Bethel Outreach International Church in Charlotte, NC. Bishop Jackson has spoken into the hearts and lives to men across the nation through conferences such as Iron Sharpens Iron and Promise Keepers. He has written articles for several nationally recognized Christian magazines. Bishop Jackson is the founder and president of Frontliners Men's Ministries, a ministry designed to bring men to the front lines of what God is doing.
Mark Jobe
Mark is the lead and founding pastor of New Life Community Church in the city of Chicago. He and his wife Dee have seen New Life grow from a handful of people to several thousand meeting at over 20 locations with over 40 worship services each weekend. Mark is also the founder of New Life Centers, an organization focused on helping youth in underserved areas of Chicago (
www.nlcenters.org
)
Cost $50 per man/ $25 for students. (includes lunch) Gentlemen, who will you bring with you? Sign up in the lobby or by contacting the church office.
back to the top
Women of Hope
Annual Winter Breakaway Retreat
Run for Cover
Our guest speaker, Rhea Briscoe
will share from Psalm 91 how true peace and safety can only be found in the presence of God.
Pray for the 73 ladies who will be attending that God might work in their lives and deepen relationships in the Hope family.
The Women of Hope church are hosting an IF:Gathering simulcast Feb 3 & 4 where we will look through scripture at one of the most influential generations that have ever lived - the early church.

We believe they are the model we need right now. Our dream is that we would experience the power of God as He does big things through simple acts of faith.

Go to ifgathering.com and register online under IF:Hope Church.
Look for upcoming information on our next

Front Porch
Friday, March 24
from 7-9pm
Won't you join us
on the front porch.
Bring a friend!

Preschool Screening
Please be praying for the preschool screening that both Kinnikinnick and Prairie Hill School Districts will be holding in our building in early February. Pray that parents will be reminded of the need to take care of their child's spiritual development as well as their physical and intellectual growth.
VBS dates are now on the church calendar! VBS for kids ages 3yrs through entering 4th grade, will be held the week of June 19 - 23 from 9am until 11:45am. Camp 5-6 for kids entering 5th and 6th grades, will be held the week of July 10 -14 from 5pm until 8pm. Our theme this year is Maker Fun Factory! The kids will learn that they were uniquely created by God for a specific purpose, and He loves them! Save the dates on your calendar now, and don't miss the fun!!
Awana
Awana Club Race Day is Saturday March 18, 2017. Sparks Club Turtle races will be in Fellowship Hall and
TNT Club Grand Prix races will be upstairs in the Youth Room.
TNT time trials / Testing of Weight & Speed
10am-12 noon
Fellowship Lunch with pizza, salad and veggie
snacks 12 noon - 1 pm
Sparks Turtle Racing 1:00 - 2:30 pm
TNT Grand Prix Racing 1:00 - 4 pm
Turtles: $3.00 includes entry fee and pizza for
racer
Grand Prix car kit: $3.00
Grand Prix Entry Fee: $3.00 includes pizza for
racer
Pizza, Salad & Veggie Snacks for non-racers:
$3.00 (5 & under free)
Kids Hope U
SA Mentoring
There is a need for more male mentors this school year. If you are looking for a ministry that influences not only a child, but also the entire family and the school, this is for you! Please contact the church office for more information and an application packet.
Please pray for our mentors as they meet weekly with the children. Several of the kids are experiencing difficult life changes that are adding stress to their days. Pray that they would be able to focus and learn even though life is very uncertain.

Student Ministries
Greetings to my new Hope Family,
Beth and I have thoroughly enjoyed the launch of our time with our new church family here. Everyone has been incredibly kind and welcoming to our family. I have jumped into student ministries at a running pace as there was a lot going on when I landed. Students and leaders have been engaging and anxious to help me figure out what has been happening and what areas might need some attention. It has been busy and yet exciting to begin the process of evaluating how I can best serve the student ministries of Hope. Last weekend I got an immersive experience by going on the Middle School retreat to Timber Lee. I was so thankful that this was scheduled so soon into my time here. It allowed me to get to know a portion of our group at a much deeper level than I normally get through the usual weekly group time. Beth and I really feel encouraged as to what is in store as we move forward. By the time you read this I will also have had the same experience with our high school students. I am praying that it is just as rewarding. Please stop me in the halls on Sunday and give me a chance to meet you if I haven't already. Just be patient with me as I might be mixing up my names here during the beginning. Thank you for the warm welcome that we have received. Greg
Superbowl Sunday - Feb 5th
We will open up the student area at 5:00 to start hanging out before kickoff at 5:30. All middle and high school students are invited for a night of hanging out, watching the game, goofing off and enjoying some food as we do so.
Mission Denver Parent Meeting - February 12th at 4:30pm
We will be taking our high school students on an inner-city mission trip to Denver this June 3-12. We will be assisting a Denver based inner city mission organization who is reaching underprivileged areas of Denver through a network of house churches. Please talk to your students about this opportunity as they think through the impact God can have on and through them by participation in the trip. The meeting is both for parents and students to gain a deeper understanding of what the trip entails before committing. Students currently in the 8th grade will be eligible to go on the trip as part of the High School group this summer.

Operation Christmas Child
It's not too early to start collecting for Operation Christmas Child! There have been a couple of changes that Samaritan's Purse has made for this year. One is that they will no longer be accepting toothpaste or candy in the shoeboxes. And the other focus is that they want to receive shoeboxes filled with "quality" items that are new. So rather than filling lots of boxes with low quality or used items, we are going to focus on possibly giving a lower number of boxes, but making sure we have quality donations in them. Clearance racks at the end of each season, and after holidays, are great places to find great deals. And of course, back-to-school time is the best time to purchase school supplies for the boxes. Our goal is to have one "WOW" item in each box (ball, doll, purse, Barbie, small lego set, toy car/truck, etc.)......something that will really stand out to the child upon opening their gift. Below are some suggestions for "most needed" items in each category.
School supplies: loose-leaf paper, crayons, markers, scissors, erasers, pencil sharpeners, blue or black ink pens, glue sticks (we do not need notebooks or pencils as we have lots of them left from last year's collection)
Hygiene: toothbrushes, travel toothbrush holders, combs, brushes, ivory bar soap(unscented), washcloths, travel soap holders
Clothing: shorts, t-shirts, socks, flip-flops, Crocs, hats, gloves
Toys: barbies, small baby dolls, jewelry, small stuffed animals/beanie babies, jump ropes, small purses, coloring books, playdough, matchbox/hotwheel cars, small balls, deflated soccer balls with pumps, bouncy balls/super balls, small cars/trucks, puzzles, small toy figures, slinkies, unopened McD's toys
Functional Items: small flashlights/batteries, items for fishing kits (fishing line, fake bait, bobbers, weights, hooks), items for sewing kits (needles, pin cushion, pins, thimbles, small scissors, tape measure, cotton material bundles), small tools (screwdrivers, small hammers, tape measures, plyers, nails/screws), re-usable small cloth tote bags
*Please store any items that you purchase at your home until we begin our collection dates at church in late Summer/early Fall.
White cross is sewing sundresses again for the girl boxes, and shorts for the boys....watch for meeting days on the church calendar or church emails if you'd like to help.
We'll be making personalized cards for the shoeboxes at the Women's Retreat in February. If you have any stampers/stamp pads that we can borrow, please let Vicky Steege, or the church office, know. You and/or your children/grandchildren can also make cards at home throughout the year if you'd like, using items such as stickers, stampers/pads, markers, paper/cardstock. We'd like to include one card with every shoebox we pack this year!
We receive letters throughout the year from villages/people that have received our shoeboxes from Hope. We have one 12-year-old child that is requesting a penpal. If you'd be interested in corresponding with this child please let us know.
Thank you for your support of this ministry!