East Area I - A Voter Approved, Fiscally Sound, Community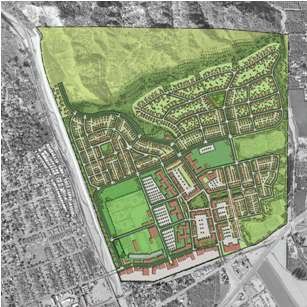 The LAFco hearing on Santa Paula East Area I's annexation was rescheduled to March 16th at the request of the City of Santa Paula. The Ventura County LAFCo Staff issued a 54 page staff report 3 days prior to the previously scheduled hearing which contained a number of inaccuracies and misrepresentations. Santa Paula City Staff and the project team are diligently working on a response report that will be delivered to the LAFCo staff and directly to LAFCo Commissioners. This response will address all of the outstanding questions from the LAFCo staff along with showing where the information was previously provided. Santa Paula's Mayor and City Manager will then meet with each LAFCo Commissioner to explain the responses and answer any additional questions. Our project team fully expects that the LAFco Commissioners will request that LAFCo's Executive Director meet with Santa Paula City Planning Staff and issue a revised LAFCo staff report with changes.
The outcome of the March 16h hearing is vital to the future of the new Santa Paula East Area I community development and for Santa Paula's economic development.
Please show your support by attending this hearing.
For more information on East Area I click here
Project benefits

� New schools and educational facilities
� New civic facility (5.6 acres w/$5m improvements)
� New fire station and police sub station (1.5 acres w/ $4m improvements)
� New city gateway
� New water tanks
� $5.5 million for waste water treatment facility
� New homes of varying types and price ranges
� $6.5m contribution to city's affordable housing trust fund
� New housing for teachers, firefighters, police personnel, hospital staff, faculty & city and county employees
� New Santa Paula creek sports park (for soccer, softball, baseball, football, basketball and track and field (35 acres w/$5m improvements)
� 7 additional new parks (42 acres)
� New soccer fields
� New open space preserve (79 acres includes hiking trails)
� New on-site agricultural preserve (55 acres)
� New off-site agricultural preserve (34 acres)
� $500,000 contribution for existing Santa Paula city parks
� New traffic improvements