The Tifton Grapevine




WEEKENDER




Local News, Views & Previews




This Week in Tifton, Georgia --

April 12, 2013







A service of Sayles Unlimited Marketing, LLC
229.387.9688 and 229.848.7043
THE 'B-MAN' OF TIFTON
COMPETES IN 36TH BOSTON MARATHON
Mike Beeman, affectionately known as "The B-Man" to his marketing students at Tift County High School, is all set to compete Monday in his 36th consecutive Boston Marathon.
He is one of only 13 active runners with that record, and the Boston Globe took note.
The race is 26.2 miles, and Beeman has likened it to running from Tifton to Ashburn and back. He said the first half of the race is all downhill and the second half consists of hills, known as "Heart Break Hill," with nothing but hills between miles 16 and 20.
"That's why they call it the 'Heart Break Hill,' " Beeman said. "It'll break your heart."
Beeman was honored earlier this year with a Teaching Award of Excellence by the Tifton-Tift County Foundation for Educational Excellence.
Read Beeman's Boston Marathon Journey in the Boston Globe here
Midlife Chryslers
Classic Rock & Blues
7-10 p.m.
Half Price Appetizers
until 7 p.m.
401 N. Love Ave., Tifton
229.238.2534
ANNUAL SPRING STUDENT ART SHOW
OPENS FRIDAY, APRIL 12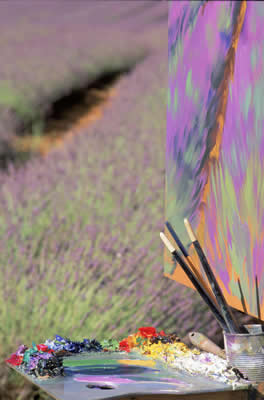 The annual Tifton Spring Student Art Show (formerly part of the Love Affair Fine Arts Festival) has its opening reception at 6 p.m. Friday, April 12 in the atrium at the Georgia Museum of Agriculture.
This exhibit of Tifton's most talented visual young artists is sponsored and hosted by the Tifton-Tift County Arts Council and the agriculture museum.
An awards ceremony begins at 6:30 p.m. Friday with awards
totaling $500 being presented.
The student exhibit will be open from 9 a.m.-4:30 p.m. Tuesdays through Saturdays until May 3 at the Georgia Museum of Agriculture and Historic Village, formerly the Agrirama.
This Saturday, April 13: Music by Adam Smith, 6:30 p.m.-10 p.m.
Join Us for Dinner!
FACEBOOK SITE IS PLACE FOR HEALTHY ACTIVITIES
"Healthy Tifton" is a new initiative that identifies and promotes strategies, tips and activities that can help improve the overall health of Tift County residents.
The group has just created a
Facebook
social media site as
a place for people to post healthy lifestyle activities going on in our community.
According to 2013 county health rankings, Tift County ranks 104th of 159 counties in Georgia in healthy behaviors. The current national benchmark for adult obesity is 25 percent. Georgia's rate is 28 percent, and Tift County's rate is at 33 percent.
Roxie Price, family and consumer sciences agent with the University of Georgia Cooperative Extension Service in Tifton and Dr. Ray Moreno are both spearheading the "Healthy Tifton" initiative.
OPEN FOR 'TECHNO' TOURS THIS SATURDAY, APRIL 13
A "techno tour" of the zero-energy "green" house built at 403 Park Avenue in Tifton is scheduled this Saturday, April 13.
Folks are invited to join nationally renowned green builder Tony Grahame to tour the just completed house in Tifton's Historic District. The two-year project boasts the latest energy and building technologies. The end result is a structure with a 200-year life
expectancy. Unequalled energy efficiency is complemented by precise control of humidity and air quality.
Grahame, who was the lead builder on the project, worked with students from Moultrie Technical College, who learned about building an energy-efficient home. Grahame will lead two tours this Saturday -- at 10 a.m.-noon and at 1-3 p.m.
For more information, call 229 382-7515.
Class Benefits Grace Recovery Home
Local artist Mary Ann Cox will lead a two-hour painting class at 6:30 p.m. Monday, April 29 in the parish hall at St. Anne's Episcopal Church.
All proceeds from the class benefit Grace Recovery Home, a Christian-based group in Tifton that helps women with alcohol and drug addiction problems.
Mary Ann will lead participants in painting a cluster of dogwood blooms. The class already is half full so interested folks are encouraged to register quickly.
Williams Syndrome Family of Hope sets 5k & 1-mile Fun Run April 20
A "run for hope" benefitting the Williams Syndrome Family of Hope begins at 6 p.m. Saturday, April 20 at the Tift County High School's Northeast Campus on Fulwood Road.
The race has a superhero theme this year with prizes awarded to the "best dressed superhero" participating in the run.
Williams Syndrome is a rare genetic disorder characterized by mild to moderate mental retardation or learning difficulties, a distinctive facial appearance and a unique personality that combines over-friendliness and high levels of empathy with anxiety. It
affects one in 10,000 people worldwide and is known to occur equally in both males and females.
For information about the 5k and fun run, call 229-256-9545.

SERVING YOU
WITH PROFESSIONALISM
BEFORE, DURING & AFTER
THE SALE.
Give Dwana Coleman a call: 229-386-4222
Have news for the Grapevine?

Contact us today!