SAVE BIG on
HOLIDAY TOESOX

30%* OFF
just because
Coupon code: holiday
35%* OFF
when you friend us on Facebook
Coupon code on Notes tab
ORDER NOW
**Discount only applies to Holiday ToeSox. Only one discount can be used at a time. Discount not valid on wholesale orders. Exp 1/14/11**
New Ads
Paws for Thought
This is Hogan. He's a sweet golden retriever. He's 8 years old. Sometimes it's hard for senior dogs like Hogan to find a home. He was placed in a kill shelter with his days numbered. But he was rescued by Sammy's Place - a sanctuary for hard to place dogs to stay. He's been adopted and lives in his forever home. Thanks to your purchases of Kathryn Budig's Hot Pink ToeSox, we were able to help Hogan by supporting Sammy's Place. With a new year ahead and many organizations to support, we are wrapping up the charitable donations to Sammy's Place and will be supporting a new organization. Please continue to share Sox for a Cause. It's an important mission to give back.
Greetings!
A week into 2011...how do you feel? Exhausted? Elated? Last week as I was glancing ahead into the new year, I decided to nix the "New Year's Resolution" and instead "Start, Stop, Continue". What is one thing you will start in the new year, one thing you will stop in the new year, and one thing you will continue in the new year? Happy pondering!

What's Happened / Happening?!
2010 was a busy year for us and we're excited about what's in store in 2011. Here's a quick look back at a great year [insert swelling music scored by Hans Zimmer]:

2010

March - Joe Patterson, ToeSox President, wins Entrepeneur of the Year for Carlsbad Chamber of Commerce.

April - Donated more than 400 pairs of ToeSox to Soles4Souls...the beginning of our Sox for a Cause.



[May - I turned another year older]



July - Hot Pink and Grass Green Half-ToeSox were launched. Hot Pink helps older paws through Kathryn Budigs Poses for Paws.

August - The nude debate over our ads that are featured in Yoga Journal and Pilates Style Magazine.



[Joe turned another year older]



November - Launch of the ULTRA Sport ToeSox! Brindle Pink helps breast cancer charities. Team ToeSox walks 60 miles (mostly in the rain) to stop breast cancer in the San Diego 3 Day for the Cure. ToeSox donates $1000 to the event. Special edition Holiday ToeSox are released with 1 new color and 2 new styles.

December - Grip Gloves help you stick to your practice. ToeSox featured on TODAY Show's Holiday Gift Guide.
____________________________________________________________

And while we're still heating things up for the new year, here's a trailer of what's in store for 2011 [insert voiceover by Ted Williams]:



2011



January - Yoga Journal Conference in San Francisco. The Green Bus Project begins its journey and we're on board (not literally).

Coming Soon...well, you'll just have to stay tuned - Blog, Fun, Sox for a Cause, Events, Friends, Feet and more.


All Aboard!
What's green, oily and filled with love? The Satnam Express.

And what is the Satnam Express, you might ask? It's a veggie-oil fueled school bus transformed for the Green Bus Project 2 (GBP2). Its mission is to awaken, educate and empower individuals to make dynamic, positive changes to heal their bodies and the planet by offering simple tools of change through education, healthy lifestyle practices and sustainable ways of living and Love. In addition to sharing yoga, peace, love, kirtan, meditation, conscious eating, the Green Bus will also be raising money for the Africa Yoga Project.

Green Bus sets sail on January 11th, 2011 and will make over 150 stops at yoga studios and yoga and holistic conferences. ToeSox is on board for the journey supporting as a sponsor. Is your yoga studio on the route?
Getting Started in 2011
Calendar
Whether you want to START collecting inspiring art, STOP forgetting important dates, or CONTINUE admiring Jasper Johal's photography, The Body as Temple Calendar is what you need. Johal's annual calendar features 12 black and white full-nude photographs of yogis, dancers, and athletes. Each page is designed in the highest quality so it can be framed and enjoyed for years to come.

$24.00
ORDER NOW
____________________________________________________________
Gloves

You want to START wearing Grip Gloves so you STOP slipping on the reformer, then you can CONTINUE enjoying your Pilates classes. Ahhhh, feels so much better once you get a grip.

$21.95
ORDER NOW


Getting Complicated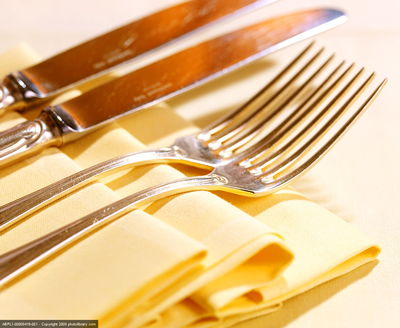 Yogi-Foodie (and ToeSox model) Kathryn Budig shares another tasty seasonal treat, which she has so humorously called "Toasty Winter Grilled Salad with 'Don't Hate Me Because I'm Complicated' Dressing". Intrigued? I bet you are...

Read on. Eat up. And rest happy.


We hope you enjoyed our Foot Notes. Keep those toes healthy and loved.


Sincerely,
Sara Snyder
Marketing Dir., ToeSox