12 Ways ASBTDC Can Assist Your Customers
· Market information and research
· Industry trends and outlook
·

Training (classroom and online)
We want to help your borrowers better understand their market, industry, and financials. ASBTDC offers one-on-one consulting services for current and prospective small business owners at no charge.
Seven ASBTDC offices around the state are available to help your small business customers. Referrals can result in success for all parties: for the lender, timely loan repayment and continuing business; for the entrepreneur, valuable coaching and training through all aspects of operations; and for the ASBTDC, positive economic impact for the state of Arkansas.
501.683.7700
800.862.2040

Want to receive other ASBTDC enewsletters? Click the button
to sign up.




The Arkansas Small Business and Technology Development Center is funded in part through a cooperative agreement with the U.S. Small Business Administration through a partnership with the University of Arkansas at Little Rock College of Business and other institutions of higher education. UALR is committed to the policy of providing equal opportunity for all persons and does not discriminate in employment, admissions, programs, or any other educational functions and services on the basis of sex, age, disability, race, and national origin, color, or religion.
Fact:
Nearly 95% of the world's consumers reside outside the United States.
Source: U.S. Department of Commerce
When looking for financing, how many of your small business customers include exporting and international markets in their business plans? Maybe more should.
Although only 1 percent of U.S. companies engage in export sales, small and mid-size businesses account for a robust 33-percent share of those sales. Arkansas businesses accounted for $11 billion in exported goods and services in 2010, a study recently released by the Brookings Institute reported. The primary sectors included aerospace and automotive, agriculture, general manufacturing, and hospitality and tourism.
For established businesses, an exporting business plan can diversify revenue streams and reduce variable costs, enabling them to ride out erratic domestic conditions and smooth over seasonal fluctuations. Businesses that export support jobs (9.2 million in the U.S. in 2010, according to the U.S. Department of Commerce) and enjoy a 9.4% higher survival rate than those that don't.
For lenders, export orders generate short-term financing needs for working capital, which may be secured with letters of credit or government-guaranteed loans.
The Arkansas Small Business and Technology Development Center has recently expanded its service offerings to assist small businesses in the area of exporting. ASBTDC's market research capabilities can help Arkansas businesses identify new foreign and domestic markets, and three ASBTDC consultants have earned Certified Global Business Provider status, an international business credential held by only a handful of Arkansans.
Would you like ASBTDC to conduct an export readiness assessment with one of your customers? Contact Heather Robinette, ASBTDC consulting manager, at 800.862.2040 or hbrobinette@ualr.edu.

SBA, EXIM Bank Offer Loan Guarantee Programs for Export Assistance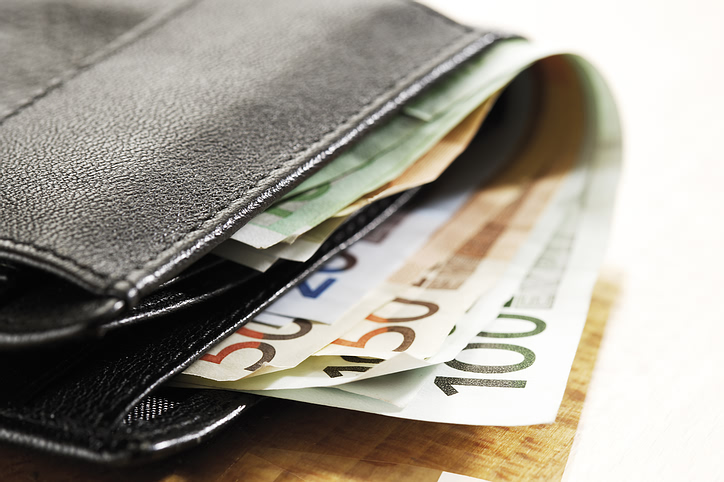 Many businesses resist export opportunities because they perceive the financial risk to be an insurmountable obstacle. In fact, a number of mechanisms exist to minimize currency exchange fluctuations and secure collections on account.
Two federal loan guarantee programs can assist lenders and businesses in the area of international trade finance. The two most common programs focus on export working capital, though financing is also available for facilities and equipment.
The Small Business Administration's Export Working Capital Program is available to applicants who qualify as small businesses under SBA's size standards and meet other eligibility criteria. It features a one-page application and 10-day turnaround and guarantees 90 percent of the loan amount for loans up to $1 million.
The Export-Import Bank of the United States (Ex-Im Bank) offers a working capital loan program designed for loans exceeding $1 million. It guarantees lenders 90 percent of the loan; for qualified loans to minority, woman-owned or rural businesses, the guarantee coverage can increase to 100 percent.
Learn more:
Gold Key Matching Service for Exporters
Many businesses that are new to exporting can become overwhelmed by the process of identifying and selecting buyers and distributors in foreign markets. One notable program offered by the U.S. Commercial Service, a division of the Department of Commerce, offers assistance in arranging meetings with foreign buyers.
Through its Gold Key Matching Service, agents conduct market research, contact pre-screened potential buyers, arrange meetings, provide meeting space, conduct orientation briefings, and arrange for translation services.
Join Us in Cabot for Lender Mixer
Commercial lenders from eastern and central Arkansas are invited to take a break and enjoy an ice cream sundae at a mixer at 3 p.m. Tuesday, June 19, at Cabot Middle School South in Cabot.
Hosted by ASBTDC and the Delta Regional Authority, the mixer will conclude "Access to the Delta: Enhancing Small Business and Entrepreneurship 2012," a full-day event led by DRA Chairman Chris Masingill.
Lenders interested in participating in any of the day's free activities, which begin with registration at 8:30 a.m. and also include a roundtable discussion and breakout sessions on CDFI, crowdfunding provisions in the recently passed JOBS Act, and Operation JumpStart, should contact DRA's Millicent Dixon at mdixon@dra.gov.
Simultaneous sessions will be offered for entrepreneurs. The authority is holding similar events around the eight-state Delta region this summer.
Governor, District Export Council Recognize Global Trade Excellence
Earlier this month, Governor Mike Beebe honored four Arkansas companies for Excellence in Global Trade. The annual event recognizes small to medium-sized businesses that have created jobs through expansion into foreign markets.
Honored were Coleman Dairy (small/medium manufacturer), Trump Tours (small/medium services), Riceland Foods (large agribusiness), and Keith Smith Company (small/medium agribusiness and Governor's E Star Award). This year's awards luncheon was co-sponsored by the Arkansas District Export Council, Arkansas Economic Development Commission, U.S. Commercial Service Export Assistance Center Arkansas, and Arkansas World Trade Center.
Janet Roderick, ASBTDC State Director, has served on the Arkansas District Export Council since 1996, having been appointed by the U.S. Secretary of Commerce.