Sunday Supper
Draper Valley Fried Chicken with Yellow Mustard Potato Salad, Grilled Corn on the Cob, and a "Diner Style" Green Salad
As requested by two of our regular customers, we are making fried chicken for this week's Sunday Supper. This supper has a dedicated following. Come in this Sunday and see why!

We start by marinating all-natural Draper Valley chicken in a blend of southern herbs & spices. Then we dip the chicken in a seasoned "wash" of egg & evaporated milk and tossed in flour. It's fried in peanut oil until golden and crispy on the outside and juicy on the inside.

Accompanying the fried chicken - a classic yellow mustard potato salad and a special corn on the cob. The corn is grilled over a wood fire then rubbed with a spicy mayo and Parmesan cheese. If you've never tried corn on the cob like this, you're in for a sublime experience!

First course is a "diner-style" salad with chopped lettuce, cabbage, mushroom, crouton, olives and ranch dressing.

Fried chicken, potato salad, grilled corn on the cob and a green salad... sounds like the perfect summer patio food to us!


$20 per person
Served family style
Supper starts at 4 p.m.
Call 360-828-7911 for reservations
---
Corn is Back in Season!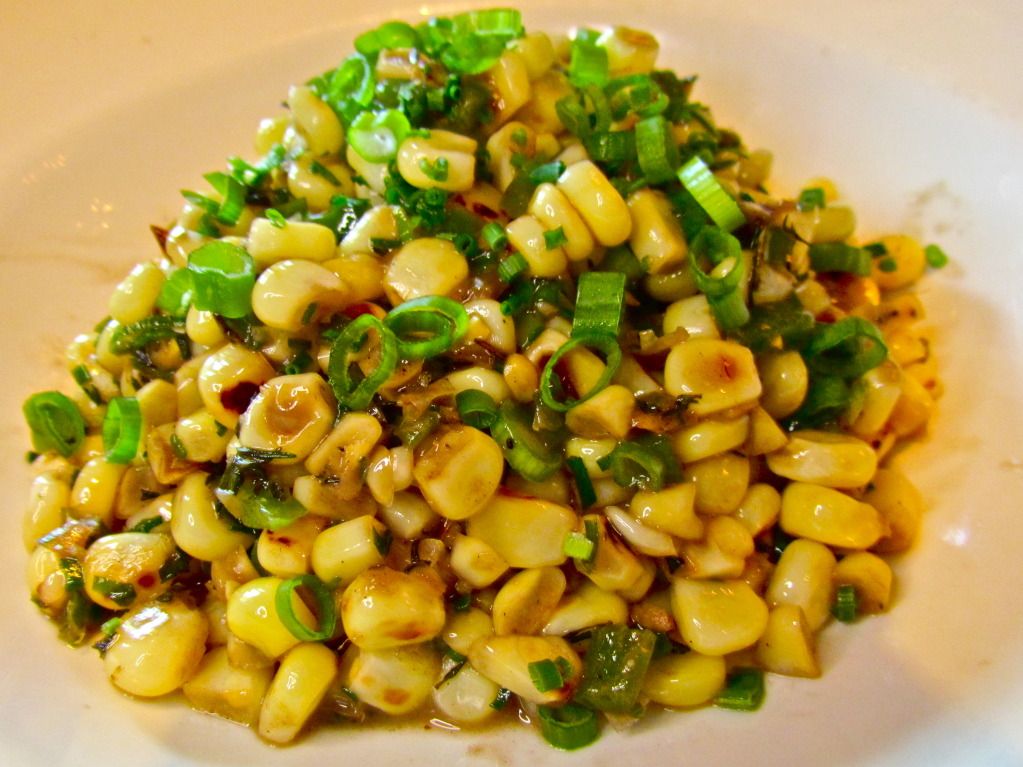 Bourbon Thyme Corn Side Dish
Our popular bourbon thyme corn is back on the menu: seasonal corn sauteed with thyme and a touch of jalapeno, finished with a bourbon flaming. Come in and check it out!

---
Stay up-to-date on menus and specials at Lapellah Wood Fired Restaurant & Bar on Facebook and Twitter.