Welcome to Gear Talk
Gear Talk is an email newsletter for music retailers focused on all music gear and accessories available from Hal Leonard. It covers recent releases and our sales specials on related products for:
Guitar - Bass Amps - Ukulele - Folk Instruments - Keyboards - Electronic Drums -
Mobile Interfaces for Instruments - Related Gifts and Accessories
NOTE: If a specific colleague should be receiving this email, please forward it to them, and be sure we know their email address. Send these requests to your Hal Leonard sales rep.
Holiday Greetings!




Hal Leonard sends warm holiday wishes to all music retailers!

Please view our holiday video featuring members from our stellar sales team playing instruments and using microphones and other products available from Hal Leonard. A list of all the incredible gear that was used in making this video is included.

December 2017 - In This Issue:
Featuring a finely-tuned quad-core processor and powered by exclusive Eleven® HD Expanded™ DSP software, the HeadRush Pedalboard™ delivers the most versatile, realistic-sounding and responsive amplifier, cabinet, microphone and FX models ever found in a road-ready floorboard guitar FX processor. The 7-inch touch display enables you to touch, swipe and drag-and-drop to instantly create and edit your rigs in an unprecedentedly realistic and intuitive way.
Guitar World video on HeadRush - HeadRush intro video
Features include:
- Gapless preset switching with reverb/delay tail spillover




- Record and re-amp via USB




- Hands-free edit mode


- 18" (3.5mm) aux input


- Custom-designed quad-core DSP system




- Integrate your FX and outboard gear




- 1/4" (6.35mm) headphone output


- Individual footswitch OLED screens
- Road-ready steel chassis


- MIDI input and output




- Looper with 20 minutes of record time




- Universal power supply



Also available:
00259445
-
HeadRush Gig Bag
- MSRP $199.00 - MAP $99.00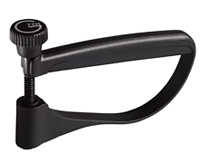 from G7th

Weighing in at only 1/4 oz. (8g) the new UltraLight model packs next generation composite technology into a simple and elegant design to deliver fast, great-sounding capoing at G7th's lowest price yet. UltraLight is a genuinely pro-level capo at a price that's within easy reach of younger players of the acoustic and electric steel string guitar, classical guitars and ukuleles. Its unique click, twist and play action for fast, buzz-free capoing makes it easy to use. Key design features help retain the true tone of your instrument and keep you in tune, without getting in the way of your fretting hand. The new UltraLight capo is developed from an original design by Anders Sterner with his kind encouragement and comes complete with lifetime warranty.
Demo video
00259003 - Steel String (Black) -

MSRP $14.99 - MAP $11.99
00259004
-
Steel String (Blue
)
-
MSRP $14.99 - MAP $11.99
00259005
-
Steel String (Red
)
-
MSRP $14.99 - MAP $11.99
00259006
-
Classical Guitar
-
MSRP $14.99 - MAP $11.99
00259007
-
Banjo/Ukulele
-
MSRP $14.99 - MAP $11.99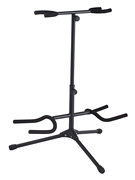 Model KB420G from Hamilton Stands
This is a heavy duty cradle style double guitar stand.
It features welded tube extensions for cradle support.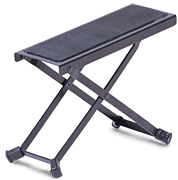 Model KB300G from Hamilton Stands
The KB300G is a height adjustable steel plate guitar foot rest with non-slip rubber cushion.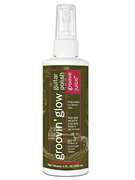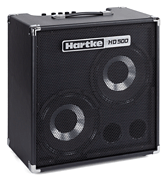 HyDrive Series Bass Cabinet from Hartke
Beyond the impeccable tone of the HyDrive speakers, the HD500 offers tremendous power in a highly-portable design. Its lightweight Class D amplifier produces an earth shaking 500 watts of power capable of filling any rehearsal space, recording studio or performance venue. And weighing just 35 pounds in all, the HD500 can be easily transported via a molded strap carry handle anywhere that needs more bass. HD500 Video at NAMM 2017
00242610
-
HyDrive HD112
- MSRP $509.00/MAP $399.99
00242612
-
HyDrive HD115
- MSRP $779.99/MAP $599.99
00242611
-
HyDrive HD210
- MSRP $649.99/MAP $499.99
00242613
-
HyDrive HD410
- MSRP $949.99/MAP $699.99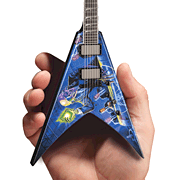 New Miniature Guitar Replicas
Officially Licensed Replica

s
from Iconic Concepts
Hats, T-Shirts, and More Merchandise
Walrus Audio Logo Hats
00260546 - Black Snapback Hat with Blue Logo
00260547 - Black Trucker Hat with Blue Logo (coming soon!)
00260545 - Trucker Hat with Black/White Panel
Walrus Audio Logo T-Shirts (Black/Heather)
Walrus Audio Window Decal Sticker
00260550 - Clear Sticker with White Logo - $5.00
Instant Rebates and More!
Get instant rebates on the following Line 6 products through December 31st:

Guitar Pedals MAP Reduction Clearance Sale
Take advantage of huge clearance savings from December 19th-31st on the following items from Walrus Audio:
00251347 - Contraband Fuzz
- MSRP/MAP

$149.00
$59.00
00251356 - Messner Transparent Light-Gain Overdrive
- MSRP/MAP

$189.00
$99.00
00251360 - Plainsman Clean Boost
- MSRP/MAP

$149.00
$59.00
00251361 - RED High-Gain Overdrive
- MSRP/MAP

$219.00
$99.00
Black Friday Limited Editions:
00262436 - Messner Transparent Light-Gain Overdrive - MSRP/MAP $189.00
00262433 - RED High-Gain Overdrive - MSRP/MAP $219.00
Sales restrictions to some countries may apply. All prices listed in U.S. funds.
Copyright © Hal Leonard - Please read our privacy policy.
Reproduction in whole or in part without written consent of the publisher is prohibited.