Cruel Wildlife Tourist
Attractions to Avoid

Most tourist attractions around the world offer an innocuous dose of cultural entertainment and are popular among travel groups. But those involving animals likely pose a threat to visitors and wildlife. A study from World Animal Protection discovered that three out of four wildlife tourist attractions practice some form of animal abuse and raise conservation concerns.

As many as 550,000 wild animals around the world are held irresponsibly and harmed in captivity for tourism purposes. Animal tourism is a big industry for many African, South American and Asian countries and has experienced rapid growth in recent years. It is estimated that approximately 110 million people visit cruel wildlife attractions each year and most visitors are unaware of animal mistreatment.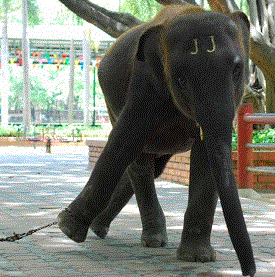 The 10 Most Cruel Wildlife Entertainment Activities Include:
1. Riding elephants
2. Taking tiger selfies
3. Walking with lions
4. Visiting bear parks
5. Holding sea turtles
6. Performing dolphins
7. Dancing monkeys
8. Touring civet cat coffee plantations
9. Charming snakes and kissing cobras
10. Farming crocodiles
Abuses range from capturing young animals away from their mothers to being beaten and harmed during training. They become passive enough to give rides, perform tricks or pose for selfie photos with tourists. Some of the worst offenses involve bear, elephant and tiger parks and turtle farms.

"We need to stop the demand for elephant rides and shows, as well as hugs and selfies with tigers and lions, by exposing the hidden suffering behind wildlife attractions," said Elizabeth Hogan, US wildlife campaign manager at World Animal Protection. If you can ride, hug or have a selfie with a wild animal, then you can be sure the attraction is cruel. Vote with your wallet and don't go."

The report is based on research regarding welfare and conservation of wildlife tourism and is the first to address the issue on a global scale. It includes an analysis of TripAdvisor reviews left for wildlife venues. Of 50,000 reviews, 80% gave positive ratings for animal attractions with poor welfare records. The investigation was conducted by University of Oxford's Wildlife Conservation Research Unit on behalf of World Animal Protection.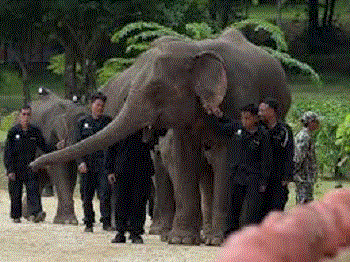 Interactions with wildlife place humans in danger, warns Hogan. "It's clear that thousands of tourists are visiting wildlife attractions, unaware of the abuse wild animals' face behind the scenes," she says. As well as cruelty to animals, there is also the very real danger to tourists, as we saw with the very sad death of tourist Gareth Crowe in Thailand after being gored and trampled by an elephant when the animal turned on its handler."

At present, there are no global regulations imposed on wildlife tourist attractions and the way animals are being used. World Animal Protection hopes to end animal cruelty with the cooperation of the tourism industry. So far, the organization has received commitments from 87 travel companies to stop promoting elephant rides and shows. For more information, visit worldanimalprotection.us.org.

Ramakrishnan, Meena, Cruel Wildlife Tourist Attractions to Avoid, February 9, 2016
To learn more about GHA
and how your property can be greener,
jump to Green Hotels Association®!

or CALL 713/789-8889 TODAY!





Of 50,000 TripAdvisor reviews left for wildlife venues, 80% gave positive ratings for animal attractions with poor welfare records.