| | |
| --- | --- |
| Volume 12, Issue 26 | June 28, 2017 |
Dr. Kornhaber Congratulates Generations United on Receiving a Top Award
Two weeks ago, during our 19th Global Intergenerational Conference, Grand Magazine presented Generations United with the Dr. Arthur Kornhaber 2017 GRAND Advocacy Award. The award honors organizations dedicated to improving the welfare of grandparents and grandchildren in America. The award is named after Dr. Arthur Kornhaber, the nation's foremost expert on the relationship between grandparents and grandchildren.

In his congratulatory letter to Generations United, Dr. Kornhaber shared "little Billy's" thoughts on the importance of family: "...I'm at the top, and my parents are under me, and my grandparents are under me and my parents...they are there to catch us if we fall...'"
Dr. Kornhaber thanked Generations United for fulfilling Billy's wish over the years. Read Dr. Kornhaber's letter.
2017 Best Intergenerational Communities
Introducing...Two Harbors, MN!
We honored our 2017 Best Intergenerational Communities Award winner and national finalist at our 19th Global Intergenerational Conference in Milwaukee. Now, it's time to learn more about them. First up is Two Harbors, MN.
Read their profile
.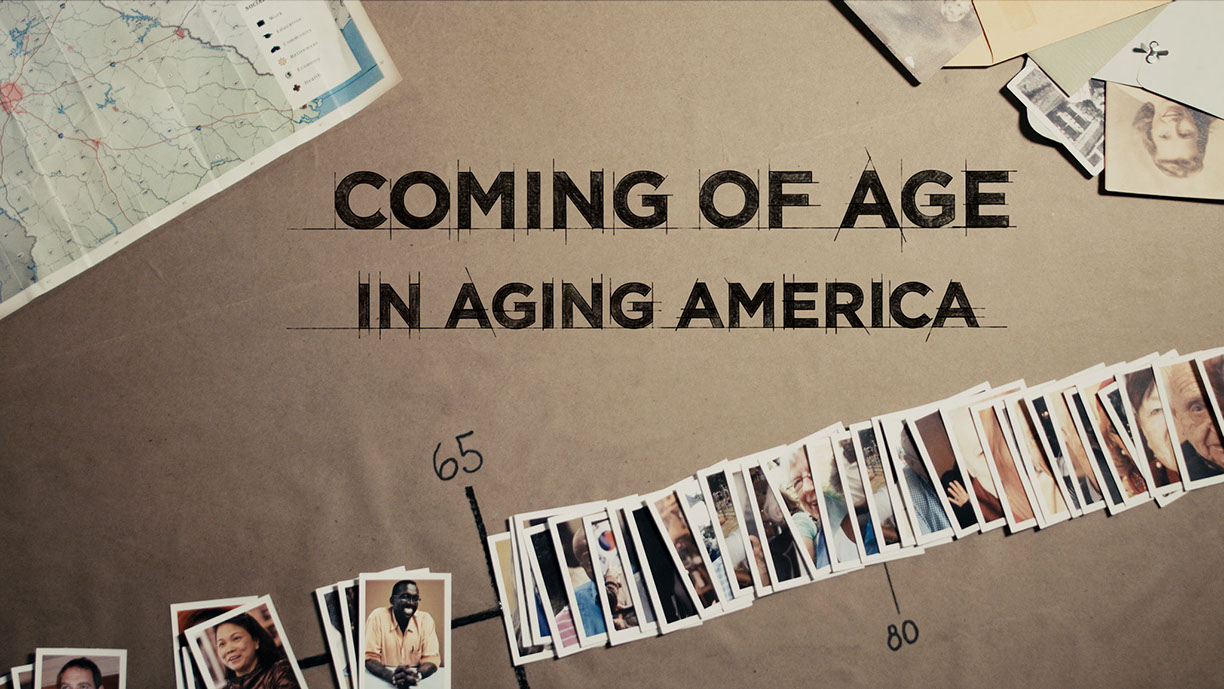 Broadcast Dates for Coming of Age in Aging America

This Friday and Saturday, PBS World Channel will broadcast Coming of Age in Aging America. The one-hour documentary - which includes an interview with Donna Butts - explores what it means to grow up, live and age in a society where a third of the population is over age 65. Check the listing for broadcast times.
A Huge Thanks to Our Members and Supporters

SPECIAL OFFER
20% off printed or eBook version of Intergenerational Pathways to a Sustainable

Society
The new book by Matthew Kaplan, Mariano Sanchez and Jacobus Hoffman highlights potential contributions of intergenerational practice to health and well-being, education, work policies, and family. The book - which includes a forward by Donna Butts - presents major intergenerational theories and research studies from a wide range of settings and objectives. It shares basic themes that are seemingly "universal" across geographic regions and cultural contexts, and includes regional case studies, applications, models and approaches.
Use the following code on springer.com
(
4pFeDw7f722htXH)
for the discount. (Valid 06/13/2017 - 07/13/2017)
Conference Request for Partners

Bring the intergenerational field to your backyard
Generations United is looking for potential partner(s) to co-convene the 20th Global Intergenerational Conference in 2019. Letters of Interest should be submitted by Fri., September 15, 2017. Learn more
Programs of Distinction
No Program Too Big or Too Small
Apply to become a Program of Distinction like TimeOut@UCLA! Read their profile. No program is too big or too small. Our designees come from communities of various sizes.
The deadline to apply is August 1, 2017
.
Contact Emily Patrick
with any questions.
Want a fun, simple way to make a difference in the lives of young people this summer?
The Generation to Generation campaign's 10 Ways to Help Kids This Summer flyer is full of ideas! They include: Organizing a toy, book, clothing or food drive with friends for a local donation center. Volunteering at a community garden, or planting a garden with a young person in your life. Want to make an even bigger impact? Download the flyer, print out 10 or more copies and post them around town, on telephone posts or bulletin boards at your local library, food co-op; community centers, gyms and houses of worship; your favorite coffee bar, bookstore and grocery store!

Cool Ideas
Men Making Meals
This week's cool idea is Men Making Meals, a program where Whitman College students teach older adults living below the poverty line to cook to help retain their autonomy. Learn more
Got something cool you tried that was successful? Why not tweet your cool intergenerational ideas to
#cooligideas
? You can also post them to our
Intergenerational Connections
Facebook Group. We want to highlight innovative age-optimized programs and practices through our blog, social media and weekly e-newsletter!
Share the inspiration
.
Culture United
Baby Driver

The film follows Baby (Ansel Elgort), a young
getaway driver
who is reluctantly coerced to work for a veteran kingpin (Kevin Spacey) in exchange for the start of a better life. Baby lost his parents as a child to a car accident, and has since been raised by deaf, wheelchair-bound foster father, Joseph (CJ Jones). Baby as a grown adult now cares for Joseph. Learn more
Culture United highlights films, books, music and TV shows with an intergenerational theme. Do you have any suggestions?
Share them with us
and we'll share in the weeks and months to come. We welcome responses or reactions. We'll possibly feature them on our blog. See disclaimer.
Vaccine Memes
This meme of Mark Zuckerberg, the founder of Facebook and a champion of science and vaccines
is
part of
Valuing Vaccinations Across Generations
, an awareness-raising campaign we launched in the United States through partnerships with the Gerontological Society of America and the American Academy of Pediatrics with support from Pfizer. See more memes
.
This meme of
Think Intergenerational - Funding Opportunities
Evidence2Success Grant.
The Annie E. Casey Foundation invites proposals from localities interested in becoming new Evidence2Success communities. The Foundation plans to select one to three new communities that will implement the Evidence2Success framework, beginning in spring 2018.
Applications are due August 4, 2017, by 5 p.m. EDT.
Learn more

Lifespan Respite Care Program Grant. The Administration for Community Living expects to make 10-15 three-year awards to States who previously have received grants under this program. Grantee will be asked to carefully examine the extent to which their state has a Lifespan Respite System and propose approaches that enable greater realization of such a system. Deadline: July 18, 2017. Learn more
If you have - or know of - any intergenerational funding opportunities, please send them to aking@gu.org
Think Intergenerational - Great Resources
Research and Resources
I Need You, You Need Me: The Young, the Old, and What We Can Achieve Together. The new report from Generations United and The Eisner Foundation highlights national examples of pioneers reuniting the generations and making their communities better places to live. Learn more
2017 GrandFacts Sheets.
This resource from Generations United and our national advocacy partners is an important starting place for grandparents and other relatives raising children. The GrandFacts Sheets provide state-specific information on local program resources, benefits and data for grandfamilies.
Learn more
Events

Take Off with Respite! 2017 National Lifespan Respite Conference.
ARCH National Respite Network and Resource Center.
Huntsville, AL. Oct. 11-13, 2017.
Learn more
2017 Young Adult Services Symposium.
Young Adult Library Services Association (YALSA).
Louisville, KY. Nov. 3 -5, 2017.
Learn more
International Federation on Ageing 14th Global Conference on Ageing.
International Federation on Ageing.
Toronto, ON, Canada. Aug. 8-10, 2018.
Learn more