Girls' Night Out -- Drink, Dish, & Do Good with Troylyn Ball at Fiction Addiction
Bring your girlfriends to Fiction Addiction on Thursday, March 30th, at 7pm to have a margarita made with Troy & Sons Platinum Moonshine and hear a talk by Troylyn Ball, author of the memoir Pure Heart: A Spirited Tale of Grace, Grit, and Whiskey (Dey Street, hardcover, $26.99), that explains how a pearl-wearing stay-at-home mom of three (including two developmentally challenged sons) moved to Asheville, North Carolina, and became the country's foremost legal distiller of traditional Appalachian moonshine. A perfect talk to celebrate Women's History Month! Purchase a copy of Pure Heart and we'll donate a portion of the proceeds to Thrive Upstate.
Tickets for this event are $10. Each ticket admits one and includes one margarita. Tickets and books can be purchased online, at the store, or by calling Fiction Addiction at 864-675-0540.
Troylyn Ball and her husband, Charlie, an engineer and real estate investor, had spent their entire lives in Texas. But after a near fatal trip to the emergency room with their mute, wheelchair-bound son Coulton, they admitted the dust and the heat were too dangerous. To save their boys, the Balls cashed out, sold their beloved farm, and moved to Asheville, North Carolina.
Nearing fifty, Troy thought her chance at adventure had passed. But in this booming little Appalachian Mountain city of hippies, farmers, artisans, and retirees, she unexpectedly discovered a support network and something she'd never had in twenty-five years of providing round-the-clock care for her special needs boys: the freedom to pursue her own dreams. She struck up a friendship with a legendary eighty-year-old raconteur from the mountains, met his friends, and soon found herself in a rickety country shack with an ingeniously inventive retired farmer trying to create the best recipe ever for traditional mountain moonshine.
But when the real estate bubble burst and the collapse of her husband Charlie's new venture in Asheville left them deeply in debt, Troy realized her ten-year business plan for Troy & Sons Platinum Whiskey wasn't enough. If she was going to save her family - and she was definitely going to save her family - she needed to become the most successful woman in the legal whiskey business. And she needed to do it fast, before the bank took her house, her business, and everything she'd worked so hard to achieve.
Full of eccentric characters and charming locations - from a "haunted" cabin in the mountains to the last farm in the world to grow heritage Crooked Creek corn - Pure Heart is a charming story of a woman who set out to find a purpose in the most unexpected of places and ended up finding happiness, contentment, and a community of love and respect.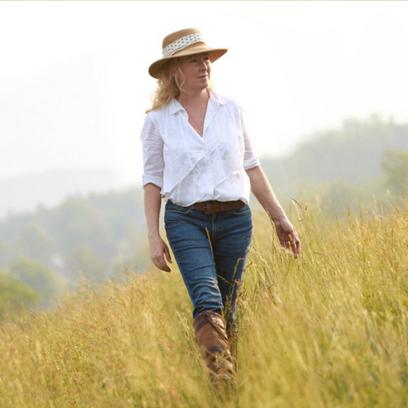 About the author:
Troylyn Ball is the founder and principal owner of Asheville Distilling Company in Asheville, North Carolina, makers of Troy & Sons Platinum whiskey, Troy & Sons Oak Reaserve, and Blonde whiskey. Troy & Sons Platinum recently received a gold medal for moonshine, the highest possible rating. In 2004, Troy cofounded the Thoughtful House Center for Children in Austin, Texas, which has recently changed its name to the Johnson Center for Child Health and Development. Today, the center sees over 2,500 children with autism and spectrum disorders and coordinates international medical research studies. Troy lives outside Asheville, North Carolina, with her husband, Charlie, and two of their three grown sons, Marshall and Coulton, who have special needs.
If you cannot make the event, you can reserve a personalized copy of the author's book by contacting Fiction Addiction in advance at 864-675-0540 or at info@fiction-addiction.com.
ABOUT FICTION ADDICTION
Fiction Addiction is a local, woman-owned, independent bookstore established in 2001. The store carries a mixture of new and used fiction and nonfiction, including children's books, as well as gift items. We are located at 1175 Woods Crossing Road (in the shopping center with Fried Green Tomatoes, Jimmy John's, and Boardwalk). For more information, visit our website at http://www.fiction-addiction.com or call us at 864-675-0540.
- END -