Good Morning All -
It is officially Summer in LA. The temperature is nearing 100 degrees and we saw SO many families, tourists and kids in the shop over the weekend. We have stocked the shelves in ALL of our sections with tons of comics, books, toys, etc. to make summer more enjoyable.
I also know it's summer because I spent half of yesterday bottling and brewing BEER for the next two Burleyman's Back Issue Brew Fests. I am praying to the beer gods that they taste as good as they look. If not, I have a back up plan by teaming up with a local guy that made 5 gallons of Golden Apple Champagne Cider for the event on June 18th. Please tell your friends and come grab a free taste on us. There is NO purchase minimum, but just in case you do want to buy some comics, ALL SINGLE BACK ISSUES WILL BE 25% OFF DURING THE EVENT.
In addition, our first Golden Apple Books collection, Dead Future King hopefully will be available in your local shop very soon. We are beginning to solicit and sell the book directly to comic shops all over the country. So, if you don't live in LA and were hoping to read the first three dynamic issues of the groundbreaking series, demand it from your local shop. They can buy direct from us now.
If you just can't wait, feel free to buy one from our web store now by clicking on the picture below:
Once in a while, I find a Kickstarter worth promoting on my blog. This week, one of our customers has created an amazing new video game for fans of Minecraft, etc. The game is called VOXELNAUTS and it's i nspiration is drawn from the threads of the novel Ready Player One, virtual reality, and the melding of retro gaming with the games of the future. It is an MMO Sandbox RPG that allows you to do anything, be anything, and go anywhere. Your adventure awaits...if you support it's creation by clicking on the picture below and helping it make goal:
HEY WEEKLY SUBSCRIBERS, with all of these NEW #1 issues from Marvel/DC/Image and others, please UPDATE YOUR PULL LIST ASAP. These days we are keeping our order numbers tight, with less quantities that actually make the racks. If you want to read/buy a new comics, just ask one of our staff to "ADD" it to your list.
Lastly, TODAY is the first game for TEAM USA in the Woman's World Cup. I know i'm supposed to just talk comics and geeky stuff, but if you have ready any of my last 100+ blogs, I like sports, especially soccer (futbol). The game today at 4:30pm vs. Australia on Fox Sports 1!
Click on the picture below, watch the video. GO dust off your USA gear and WATCH our 23 SUPERHEROIN girls!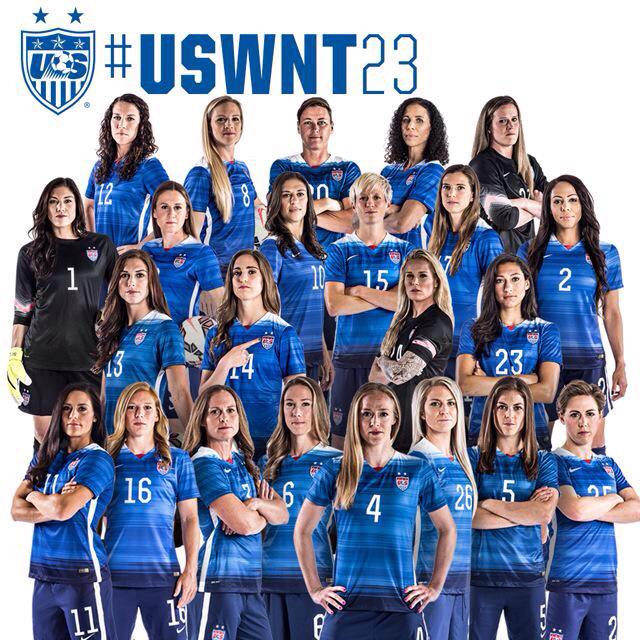 Go USA!
#SheBelieves
Ryan AKA Burleyman