WHITE GHOST SHIVERS
Saturday, 6/16 @ 3:00pm
St. Arnold Brewing Co.
Peeling the faces off the unsuspecting for over a decade. We revel in string-band music from the 20s and 30s, mixing early jazz, hokum, vaudeville, ragtime, western swing and hillbilly, yet unleashing the gutterous underbelly of a pseudo-rock world gone wrong. YEE HAW!
Imagine a smorgasbord of Cab Calloway, circus sideshow, KISS, cabaret, Hee Haw and Robert Johnson served up at Andy Kaufman's bat-mitzvah. A joyous mixture of the absurd and sublime, the six-piece ensemble gracefully blends a musical amalgam of Hokum Blues, Hillbilly Swing, Country and Hot Jazz.
Day of The Dead Rock Star Gift Boxes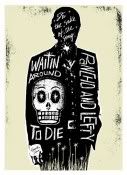 Only $30 each
Day of The Dead Rock Star Giclee Print &

T

-

shirt

featuring Hank Williams &

Amy

Winehouse

.
Enter To Win
Come into Cactus and enter yourself for a chance to win a pair of tickets to Van Halen.
Houston barely made the list before it was cancelled. So here's your chance to get a pair.
Know This Kid?
Tell 'em he's an a**hole for stealing from your favorite neighborhood record store.
Wanna be a star on facebook? Wanna ride in a police car? Steal from us.
FREE Live Music @ CACTUS
Beverages provided by St. Arnold Brewing Co. Newly Added!
Cactus Music's concert series of Free Live Music is a no-brainer when scheduling Summer fun. All in-stores are free, kid -friendly events at which you can see huge National acts, the best local / regional talent and tomorrow's big stars perform live on our Cactus stage...and be home by dinner.
We'll serve you an ice-cold Saint Arnold beverage and you can beat the heat in the record store. Tell your friends about the good times to be had at your friendly neighborhood record store.
There's plenty of great shows coming up.
+ Thursday, 6/21 - Pink Fuzzy Animals (formerly 100 Monkeys) @ 5:30pm
+ Saturday, 6/23 - Leah White & The Magic Mirrors @ 1:00pm
+ Saturday, 6/23 - Kathryn Hallberg @ 3:00pm
+ Friday, 7/6 - The Eastern Sea @ 5:30pm
+ Saturday, 7/14 - LP Art Exhibit curated by Burning Bones Press @ 6:00pm - 10:00pm
+ Sunday, 7/15 - Cory Branan @ 3:00pm
+ Sunday, 7/27 - Cory Chisel @ 6:00pm
New Music That Dad'll Dig
+ JD McPherson - Signs and Signifiers $11.98
From Broken Arrow, Oklahoma comes JD McPherson, an artist with an unaffected take on vital American music and a voice that channels the spirit of Little Richard and James Brown. McPherson's seductively kickass debut album, Signs & Signifiers (Rounder), finds this renaissance man/hepcat seamlessly meshing the old and the new, the primal and the sophisticated, on a work that will satisfy traditional American rock 'n roll and R&B purists while also exhibiting McPherson's rarefied gift for mixing and matching disparate stylistic shapes and textures. Recorded on analog equipment through vintage microphones and a 1960s Berlant 1/4 inch tape machine, Signs & Signifiers marks the arrival of an authentic, gutsy true American artist.
+ Tedeschi Trucks Band - Live! Everybody's Talkin $13.98
+ Todd Snider - Time As We Know It: The Songs of Jerry Jeff Walker $11.98
+ Alejandro Escovedo - Big Station $12.98
+ Lil' Ed and The Blues Imperials - Jump Start $14.98
Cactus Gift Cards... One Size Fits All!
$9.98 Feelin Great With Iron & Wine
Looking to discover some great new music this summer?

We've got modern classics on CD from:
+ The Creek Drank The Cradle (reg. $14.98)
Iron & Wine is Sam Beam, a back-porch Florida singer-songwriter whose sad little songs pack a helluva wallop. Beam's immediately likable tunes paint such clear pictures that songs like "Southern Anthem" and "Muddy Hymnal" are more akin to short stories by Raymond Carver and Flannery O'Connor than to your average pop ditty. Recorded in his living room on a vintage four-track,

The Creek Drank the Cradle

co-stars cassette hiss, ambient room sound, and Beam himself. A stripped-down, one-man band, Beam contributes delicious Delta-flavored slide guitar, passable banjo, and deliriously beautiful harmonizing. Beam isn't just a songwriter the equal of

Will Oldham

and

Leonard Cohen

(really--and it'll be a surprise if folks don't immediately start covering him), the boy can

sing

. His melt-in-your-head-but-not-in-your-ears voice is instantly recognizable and will certainly please fans of

Nick Drake

,

Lou Barlow

, and

Elliott Smith

.

--Mike McGonigal
+ Our Endless Numbered Days

(reg. $14.98)
Florida's brilliant singer-songwriter Sam Beam expands Iron & Wine from solo project to a gaggle of friends and family on slide guitar, percussion, and backing vocals on his second album. Fans need not worry--the hushed immediacy and rich melodies remain the focus--but new flavors abound. For instance, the strange "Cinder And Smoke" sounds like a collaboration (with banjos of course) between

America

,

Robert Wyatt

and

Low

. Meanwhile, "On Your Wings," "Free Until They Cut Me Down," and "Teeth in the Grass" showcase a brooding, earthy, Southern-rock-on-laudanum side that the band had previously only demonstrated in concert. It's rare when an artist who's become known for bedroom recordings makes the transition to the studio to produce work that's better--

Daniel Johnston

,

Lou Barlow

, and

Liz Phair

all made their defining moments crouched above a cassette recorder at home. But Beam is the exception to the rule, as he has easily bested himself on the second Iron & Wine album.

--Mike McGonigal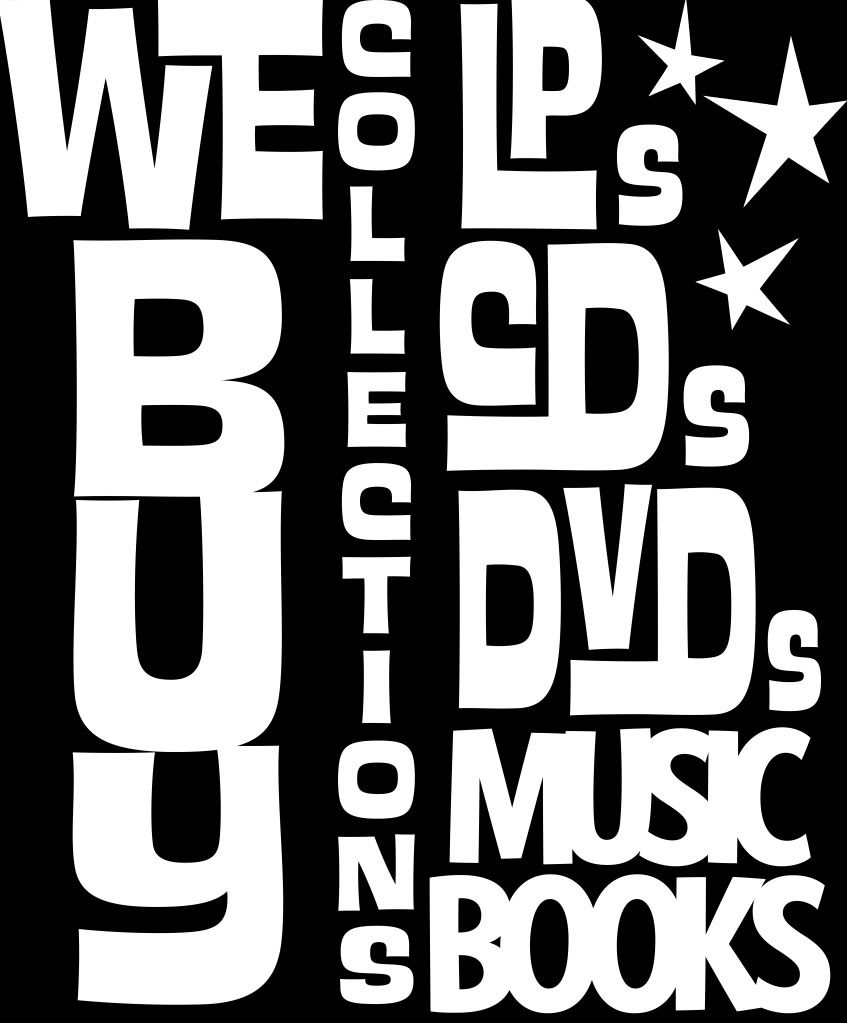 Discovery

Green

Summer Line Up
Rock out at the Anheuser-Busch Stage and Fondren Perfomance Space at Discovery Green! Free concerts showcasing the best music of Texas and the Gulf Coast.
June 21 - The NiceGuys, Kydd, Zin
Hip hop on the Green!

June 28 - Los Skarnales, Wild Moccasins
Explosive Latin ska and pop rock!
Cactus Sells Pegstar.net (Fitzgerald & some Rudyard shows) Tickets
Cash & Credit Cards Accepted.
+ Friday, 6/15 - The English Beat
+ Saturday, 6/16 - Free Radicals
+ Saturday, 6/16 - Fire In The Kitchen
+ Sunday, 6/17 - The Sword
+ Sunday, 6/17 - Explosions In The Sky
+ Monday, 6/18 - Page CXVI
+ Wednesday, 6/20 - Scale The Summit
+ Thursday, 6/21 - Wanda Jackson
+ Friday, 6/22 - Beat Connection
+ Friday, 6/22 - El-P
+ Saturday, 6/23 - The Bouncing Souls
+ Monday, 6/25 - Lower Dens
+ Wednesday, 6/27 - Le$ of Boss Hogg Outlawz
+ Thursday, 6/28 - Broncho
+ Thursday, 6/28 - Dax Riggs
+ Saturday, 6/30 - Nada Surf
More New Releases
CDs

+ Bobby Womack - The Bravest Man In The Universe $12.98
+ Jimmy Fallon - Blow Your Pants Off $15.98
Vinyl Corner

+ Hacienda - Savage $6.98
Can't wait for the new Hacienda album on June 19th? Neither can we. This indie store exclusive 7" should get you through. We're hoping to have this splendid San Antonio band back to Cactus for an in-store soon.

Stop by Cactus and browse hundreds of new arrivals featuring new wave, post punk, goth, prog, electronic weirdness and more.
Also, there's still a good amount of disco and classic dance 12" singles in the shop for you to consume.
RSD Titles Now On Sale

+ Ozzy OSbourne - Ozzy Live $25.98 (reg. $35.98)
180-gram 2 x vinyl pressing. Recorded during the Blizzard of Ozz tour, Ozzy Live was previously included in last year's Blizzard of Ozz/Diary of a Madman 30th anniversary collector's box set.

+ Iggy & The Stooges - Raw Power $23.98 (reg. $30.98)
Sip & Shop Saturday
Stop by Cactus on Saturday from 11AM to 7PM to shop for Fathers Day gifts for yer pop and enjoy a cold, refreshing St Arnold Beer.
Pick up a unique gift and beat the heat with St Arnold's.
H-Town Blues You Can Use

+ Milton Hopkins & Jewel Brown - Milton Hopkins & Jewel Brown $12.98

Hip gospel, laidback soul, and groove Jewel Brown and Milton Hopkins
bring all this together on their new release on Dialtone Records.
Hopkins, cousin of Lightnin Hopkins, formed a band called the Tempo
Toppers with Little Richard and Grady Gaines in 1950. By 1953, Don
Robey recruited him to do session work with some gospel groups and he
soon went on the road with the late, great Johnny Ace and Willie Mae
Big Mama Thornton.

While in high school, Jewel Brown was asked to tour with Lionel
Hampton but she chose to stay in school and sing locally in her brother's group. In Los Angeles in 1957, she sat in with organist Earl Grant at Club Pigalle and was hired on the spot. From there Jewel went on to Dallas, Texas to work in Jack Ruby s nightclub, and later performed with Louis Armstrong, Carrol Garner, Earl Grant, Arnett Cobb, and many others.
Cool Stuff For Dads

+ Big Lebowski Kit $17
Achievers everywhere can enjoy The Big Lebowski Kit - a boxful of fun, Lebowski-style, with:
* Oriental-rug mousepad that "really ties your desk together"
* Severed
big toe-with polish! (rubber)
* Magnet with the classic phrase, "The Dude Abides"
* Little
Lebowski Urban Achievers Certificate
* "the Dude" embroidered bowling-shirt patch

* 32-page book with trivia and images from the film.
It's great fun for everyone-even nihilists!

+ Switch Pop bottle opener $20
A new twist on a classic metal switchblade.
Flips open into fully functional bottle opener.
This lockable bottle opener features a pearlized handle.

+ Big Daddy Hot Sauce & BBQ Sauce $5 - $8 (indv. bottles); $25 (gift pack)
+ Big Daddy's Ass Burn ORANGE SHOW FIRE BLOSSOM BBQ SAUCE
Named after the Houston-based art institution, our bbq sauce came into being after a huge number of bees took up residency at the museum and the folks there had to find a use for all this new found honey they had. Made with honey, habaneros, and brown sugar, this sauce find its sweetness naturally with no high fructose corn syrup added, Goes great with all things bbq.
+ Big Daddy's Ass Burn HOT SAUCE
Available in flavors: Original Ass Burn, High On Fire, Flaming Lips Three Drops of Death (out of stock) & Amplified Heat.

+ Rate That Beer pad $7
What could be better than drinking beer? Consuming, dissecting, and discussing beer-all at the same time! Whether you're a craft brew enthusiast or just enjoy knocking a few back, isn't it time you got to know your beverage of choice?
A fantastic contribution to any beer lover's cellar
Fun for tasting parties-or drinking alone
6 x 9 inches; 60 sheets

+ Woodie Guthrie - My Dusty Road $50 (reg. $80)
Released in coordination with the Woody Guthrie Archives, this 4 disc boxed set is the definitive edition of Woody Guthriešs mid-1940s recordings. The sound quality is superb, taken from newly discovered original metal masters. The set includes many of Woody's best-known songs, along with traditional material and collaborations with fellow guitarist Cisco Houston and harmonica player Sonny Terry. To complement and enhance enjoyment of the recordings, the discs are packaged in a replica of a vintage suitcase, complete with handle and latches. Inside the box are a full-color 68 page book that includes extensive notes and many rare or previously unpublished photos, as well as illustrations and illuminated lyric sheets by Guthrie himself. Also included are facsimiles of Woody's business card, a postcard sent from Florida to his wife, and a booking card from the 1940s.

+ Pink Floyd Playing Cards $6
This official poker sized 2.5 x 3.5 pack of playing cards features 15 different images from the classic Pink Floyd movie, the wall. With a linen type finish, these cards are perfect for both the fan and the serious player. Features 15 different images. Linen type finish. Officially poker sized. 100% officially licensed.
You Drink The Beer, Now Wear The Gear!

New arrival of St. Arnold T-shirts, Pint Glasses & Pint Sleeves have arrived at Cactus, including the new SANTO
t-shirt.
Essential Ray Charles

+ Genius: The Ultimate Collection $11.98
The definitive Ray Charles collection featuring all original hit recordings and performances, and digitally remastered from the original tapes! Housed in a handsome embossed digipack and presented with a 24 page collectors' book of rare photos and extensive notes by celebrated music journalist Don Heckman, this collection brings together Ray Charles' most memorable music from his classic era. A must for music fans of all ages.

+ Genius + Soul = Jazz $11.98 (2 CDs, 37 tracks)
A special 2-CD retrospective of the artist's jazz recordings of the `60s and `70s featuring 4 complete albums! In addition to Genius + Soul = Jazz, this collection also features - for the first time on CD - My Kind of Jazz, My Kind of Jazz II,, & My Kind of Jazz III. The package also Includes encyclopedic liner notes by Will Friedwald, jazz writer for The Wall Street Journal, along with original liner notes by Dick Katz and Quincy Jones.
Tell A Friend About Us, Forward An E-mail, Bring A Buddy To One Of Our Events.