FOR IMMEDIATE RELEASE:
CONTACT:
Jill Hendrix
Fiction Addiction

864-675-0540
info@fiction-addiction.com
Greenville Author Chip Simmons to Sign Debut Middle-Grade Children's Book at Fiction Addiction
Greenville, South Carolina, author
Chip Simmons
will be signing copies of his debut middle-grade fantasy novel, The Lighted Sword

(Deeds Publishing, paperback, $17.95), at an in-store book signing

at Fiction Addiction on Saturday, December 16th, from 11am-1pm. This event is free and open to the public. Books can be purchased
online
, at the store, or by calling Fiction Addiction at 864-675-0540.
Long ago and far north of the Anduin Mountain, a merciless clan of dangerous beasts emerges from the fog and wreaks havoc across the land, determined to destroy everything in their path and conquer what remains. Chased away from their village and forced into hiding, only a race of noble amphibians escapes the slaughter. Soon, they build a new home, one far from their enemy and deep inside a beautiful and peaceful land called Anzenar.
Many years pass without sign of the great beasts. Then, one day, the inhabitants of a small village begin to disappear, one by one, as the shadows of an immense lizard stalk the forest. Those who leave never return, but without warriors to protect them, the animals of Rippleshy Village can do nothing but wait.
But when a young frog named Tenara is forced to rescue her best friend from being dragged into the forest by a terrible creature, everything changes. Now that Tenara and Joen know the truth, they have no choice but to set off on an adventure, leaving the security of Rippleshy behind in order to find and bring home all those they have lost.
Little do the frogs know, a final battle is coming, one that will determine the fate of Rippleshy, their friends, and the land of Anzenar itself.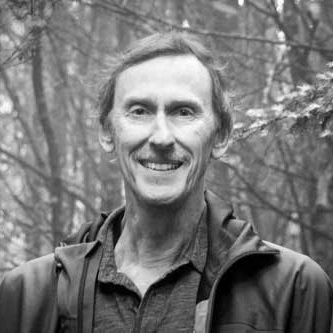 About the author:
Chip Simmons is an Information Technology professional, specifically focused on storage engineering for a variety of major corporations. But his weekends are far from that. Both he and his wife lead a variety of outdoor adventures for others, which include hiking and camping along the trails of the Blue Ridge Mountains or kayaking its many rivers. Periodically, he focuses his telescope on the sky at night and can be found jumping off the trails during the day with just a compass and a map. Since an early age, he has been writing fantastical stories for his family, which eventually led to this first published novel. He is a life-long resident of Greenville, SC.
If you cannot make the event, you can reserve a personalized copy of the author's book by contacting Fiction Addiction in advance at 864-675-0540 or at info@fiction-addiction.com.
ABOUT FICTION ADDICTION
Fiction Addiction is a local, woman-owned, independent bookstore established in 2001. The store carries a mixture of new and used fiction and nonfiction, including children's books, as well as gift items. We are located at 1175 Woods Crossing Road (in the shopping center with Fried Green Tomatoes, Jimmy John's, and Boardwalk). For more information, visit our website at http://www.fiction-addiction.com or call us at 864-675-0540.
- END -