Greenville, SC, Children's Book Illustrator Alice Ratterree to Celebrate Launch of New Picture Book at Fiction Addiction
Greenville, SC, children's book illustrator Alice Ratterree will be celebrating the launch of her new picture book, Dangerous Jane by Suzanne Slade (Peachtree Publishers, hardcover, $17.95, on sale 9/1/17), at her launch party on Friday, September 8th, from 4-6pm at Fiction Addiction.
This event is free and open to the public, and refreshments will be served. Books may be purchased online, at the store, or by calling Fiction Addiction at 864-675-0540.
Jane's heart ached for the world, but what could she do to stop a war?
This energetic and inspiring picture book biography of activist Jane Addams focuses on the peace work that won her the Nobel Peace Prize. From the time she was a child, Jane's heart ached for others. At first the focus of her efforts was on poverty, and led to the creation of Hull House, the settlement house she built in Chicago. For twenty-five years, she'd helped people from different countries live in peace at Hull House. But when war broke out, Jane decided to take on the world and become a dangerous woman for the sake of peace.
Suzanne Slade's powerful text written in free verse illuminates the life of this inspiring figure, while Alice Ratterree's stunning illustrations bring Jane Addams and her world to life.
About the illustrator: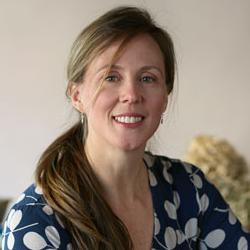 Alice Ratterree's work has appeared in the children's book publishing market, magazines, newspapers, numerous hospitals and schools, and even in the Cannon Tunnel of the United States Capitol. A specialist in graphic illustration, Alice has been a designer for Great Arrow Graphics greeting cards, through which her designs have been both nominated for and received the prestigious Louie Award. Other clients have included Boston University, Clemson University, and The South Carolina Children's Theatre.
Also an accomplished classically trained singer, Alice has appeared as a soloist with the Boston Pops, Emmanuel Music (Boston's leading presenter of Bach cantatas), Asheville Lyric Opera, and Brevard Music Center, and has been awarded several honors in voice competitions including the Metropolitan Opera National Council auditions and the America Traditions Competition with the Savannah Music Festival.
If you cannot make the event, you can reserve a personalized copy of the author's book by contacting Fiction Addiction in advance at 864-675-0540 or at info@fiction-addiction.com.
ABOUT FICTION ADDICTION
Fiction Addiction is a local, woman-owned, independent bookstore established in 2001. The store carries a mixture of new and used fiction and nonfiction, including children's books, as well as gift items. We are located at 1175 Woods Crossing Road (in the shopping center with Fried Green Tomatoes, Jimmy John's, and Boardwalk). For more information, visit our website at http://www.fiction-addiction.com or call us at 864-675-0540.
- END -