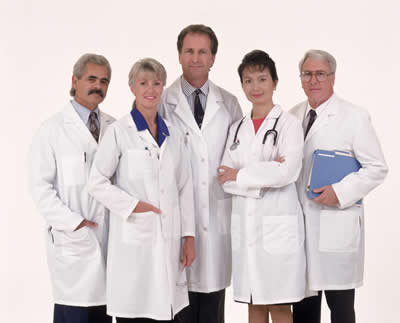 J.B. (Judith Bergman): "Can you talk about some changes you've noticed and comment about the process of getting the "th" more stable?"
R.D. "When I started I realized I wasn't getting my "th's" right, either voiced or unvoiced and that I needed to practice a lot. And, initially, when I started doing the "th's" it was the hardest part for me through this whole (Medically Speaking) accent modification course."
J.B. "Did it make you feel weird and strange to be saying "th" the correct way?"
R.D. "It did, quite a lot. It was a shocker to hear that I wasn't speaking in the correct way."
J.B. "Did you start hearing yourself and self-correcting?"
R.D. "I did, I did quite a lot. In fact, initially it was really hard for me to get the "th's" right (even after all my practice) and every time I would talk to somebody, I would pronounce it wrong. I would go back and correct myself which was a little embarrassing. But usually I would do it with people who knew me and who knew that I was trying to correct my accent."
So then, gradually I started getting them right and I felt proud of myself. So now I think I'm at a point where I'm getting most of them right."
J.B. "You are!"
R.D. "I'm still having some trouble linking "th's" with "r" but I think I'm making progress."
J.B. "Can you say something about the insurance phone call and dictation of hospital reports?"
R.D. "So recently I had to call my insurance agent and usually, before, when I talked on the phone, people used to have a lot of questions, especially about my address and my name. And this time, the person I was talking to---I was amazed that he didn't even have to ask me once what I was trying to tell him."
J.B. "He understood the first time! And what about dictation?"
R.D. "As a physician I usually dictate my history, physicals and discharge summaries. Before, they would not get all the words and would have a lot of blanks in my dictated summaries that I would have to correct."
"Now when I look at the reports I don't have any blanks at all!! No blanks which is great so I don't have to correct anything and I don't get calls from Medical Records asking me exactly what I was trying to say.! No calls and no blanks!!"