~~~~~~~~~~~~~~~~~~~~~~~~~~~~~~~~~~~~~~~~~~

You don't look at day over...235!

~~~~~~~~~~~~~~~~~~~~~~~~~~~~~~~~~~~~~~~~~~

Happy 4th of July Weekend to you all!

Can you believe that if it wasn't for the guts, strength and vision of a group of guys in 1776, I wouldn't be able to send this email out to you today? Weird, from that perspective. But AMAZING from every other angle!

This is a great time of year. The feeling of a long, fun weekend with friends and families having cookouts, beach parties (seems like Saturday is the best day for that: http://www.weather.com/weather/weekend/02116 ) house parties and hittin up the clubs! It should be a great way to re-charge your batteries away from work since we are at the 1/2 way point of 2011- where did the time go?

Where are you with those resolutions you made 6 months ago...hmmm? ;o)

I was traveling for the last 2 weeks and I haven't been able to share the excitement with you...GO BRUINS! haha...it seems wacky to be doing this in July, but so very necessary!

So, when you're traveling, there is one thing that you can do...go to the movies. Which brings me to (it's been awhile)...

Reel Talk: Green Lantern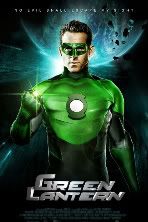 Ok, since Green Lantern used to be (is) my favorite super-hero (yes, I did have the ring) I obviously had to go see this. But, I have to admit my initially hesitancy came from casting to world's biggest tool- Ryan Reynolds (relax ladies). Not a fan of his and this is definitely not the role for him. But, all-in-all, he was ok. But, Blake Lively (hot!) was great!
As for the movie, the graphics were what you'd expect with such relevant context like Green Lantern. Some of the scenes didn't display the full essence of the moment. Like when he he woke up on another planet, out of the blue. He could've acted a bit more surprised...hence the "acting".
The super-villain (monster) was as unbeatable as they come and it would be hard to find a more "no-win" situation in other super-hero movies. But, somehow, someway- without a little help from his friends, which was surprising, Green Lantern found a way to to the impossible.
I'm giving this movie a soft B because the graphics were cool and it was Green Lantern...oh yeh, Blake Lively. But, could you wait for DVD? Sure. Would it be smarter to either sneak in to the movies or wait for it on DirectTV? I'd say so. But, you should see it at some point.
Saturday Night Parties- "A" List Endorsed
Guilt: Early party= Release party for Performer.com (Doors 8pm) and later= Red, White & Blue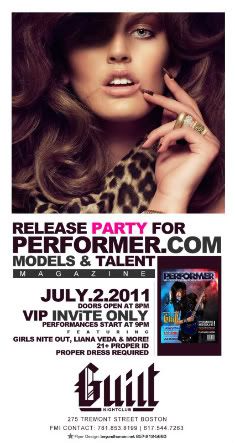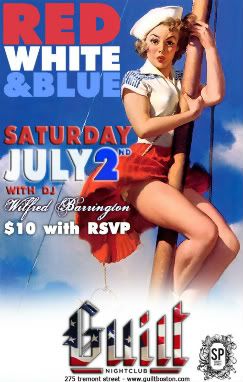 Let's Cruise: NYE in Cozumel?!?!
In my travels 2 weeks ago, I was in Miami signing our partnership with Royal Caribbean. For the most part we will be more engaged with them in 2012, but they did propose a very interesting offer that I want you to think about:
NYE bash leaving Tampa, FL going to Cozumel, Mexico w/our own private roof-deck party with our multiple DJ's on one of the largest luxury liners on the planet! Our Boston's "A" Listers would get a chance to party, directly, with our Tampa "A" Listers.
I wanted to throw this out there now, so you could discuss it and let me know your thoughts. I will be making a special arrangement with Jet Blue for reduced r/t airfare for "A" Listers and guests.
Why Royal Caribbean? After cruising with them once, I decided that while I can get a lower cost cruise with a smaller company, there is NO WAY anyone can touch the quality, luxury and options of Royal Caribbean. So, I know all of you won't be joining us, but for those who are interested let me know and I'll walk you through the early-stages.
For those of you who may not go, think about this: Mexico, 85 degrees, tan in January, on-board one of the largest and most beautiful ships in the world with other "A" Listers from Boston and Tampa- the first co-mingling opportunity in our history. Shameless pitch! haha...Truthfully, I hope you all consider this very special NYE party.
Reel Talk: Bad Teacher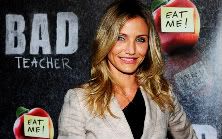 Although the reviews were bad, I had high hopes for this one. Cameron Diaz, Justin Timberlake and Jason Segel...it should be a winner right? NOT! This is one of those rare cases that EVERY reviewer was dead-on about how really really bad this movie was. Literally, 10 people walked out of it while I watched. There were 2 funny scenes (that's it) to watch for...1. What Cameron Diaz says walking in to her husband not knowing his mom was with him and 2. One of the teachers walking into the men's room to talk to the principal (I actually did laugh typing this).
This movie gets a HARD F-. This is not a must-see and you can spend your money better off at a wishing well. FYI...to Justin Timberlake (awful!- surprisingly), this isn't SNL- acting lessons please.
Upcoming North End Feast Schedule

Maria del Graze Society: July 10th, 2pm Procession, Endicott St.
St. Rocco Society: July 17th, 1pm Procession, Prince & North Margin Streets
St. Joseph Society/St. Joseph's Feast Celebration: July 29-31st, 1pm Sunday Procession, Battery & Hanover Streets
St. Agrippina di Mineo Society Feast Celebration: Aug 5th-7th, Battery and Hanover Streets
Madonna Della Cava Society Feast Celebration: Aug 12th-14th, 1pm Sunday Procession, Battery & Hanover Streets
Fisherman's Feast of the Madonna Del Soccorso di Sciacca Society of Boston Feast Celebration: Aug 18th-21st, 1pm Sunday Procession, Fleet & North Streets
Saint Anthony's Feast CelebrationSan Antonio Di Padova Da Montefalcione: Aug 26th-28th, Thatcher, Endicott & North Margin Streets
St. Lucy Society Feast Celebration: Aug 29th, 5pm Monday Procession, Thatcher & Endicott Streets
Santa Rosalia Di Palermo Society Sept 11th, 1pm Procession, North Square
Sunday Night Party- "A" List Endorsed
The Bar Room: Industry Party w/Bruno Cesar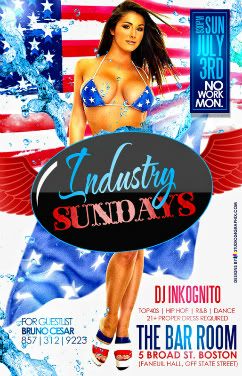 As always have a blast this weekend. But, more importantly be smart, don't drink and drive, wear sunscreen and BE SAFE!
Love you all!