Helpful Links
click on our website links at
Thank You
The Staff would like to thank you, the family and friends of Hope, for your most generous and thoughtful Christmas gift. It is a blessing to serve our Lord here at Hope!! Pastor Mickey,
Pastor Brad, Pastor Fana, Carolyn, Dana, Vera, Vicky, Shannon, Glenna, Thomas and Audra.
Thank you from a military family:
"Let the church know that we truly appreciate the thoughts and prayers. It's been a rough couple of years for us, and knowing we have people that appreciate what we do, means the world." - Artie & Courtney Martinez, son-in-law of Warby & Cindy Beaumont
The families of Chris Hickey and Kevin Hickey would like to thank everyone for the prayers,
e-mails, cards and flowers during the illness and passing of their mother Anne Hickey.
Dear Hope Family,
For many years you have stood along my family in praying for my dad's salvation and in the care of both of my parents.
You have extended me grace every time I could
not commit solidly to
any ministry.
And now once again you have showered our family with prayers, cards, hugs, flowers and just being there with the passing of my mom. Thank you for demonstrating God's love and grace.
Julie Newhouse
Mission News
" Seek the welfare of the city - Pray to the Lord on its behalf" Jeremiah 29:7.
Did you know that within the city limits of Chicago there exist 77 separate and distinct ethnic communities? We have in the past year been inundated with news reports of violence and murder that reach in numbers that are unprecedented. One Way Ministries through their website,
prayercast.com
, initiated a movement of prayer this past year in which each day a different community would be presented and held up to God in prayer. The need to plead to God for the hurting and desperate, the hardened and prosperous who are lost is great. Our spiritual enemy holds much of the city in bondage and darkness. The purpose of the prayercast videos, which are now available on the website, is to pray for entire communities to move to Christ and that God will be praised in every corner of the city of Chicago.
Please go to
prayercast.com
to join with other Christians in holding up Chicago to the Lord in prayer. Additionally, prayercast offers similar prayer opportunities for every country on the face of the Earth. Please check out their website. The quality of the site is outstanding and extremely user friendly. The information is useful to Christians individually and with their families, with small groups, can be shared on social media, or even used in the context of church services. Once again, be sure to check out prayercast.com and once you have, be sure to share what you have seen with other Christian friends.
Respectfully submitted, The Mission's Board
Women of Hope
Making ALL Things New
Front Porch
Friday, Jan. 27
Fellowship Hall
Come gather on the front porch in Fellowship Hall Friday, January 27 from 7-9 pm. Join us on the porch, make new friends, put the cares of the day behind,
kick back
and relax
~~ bring a friend.
This is an event where women experience pampering, indulge in lots of tasty treats, play games, have a short devotional, and occasionally make a craft. Imagine a place you could invit
e your neighbor or coworker to experience the love of Christ ~~ the place they'd want to be even if religion freaks them out ~~ a place where women could hang out and belong ~~ a place that would be an entryway to life-changing friendships ~~ a safe, fun place to "test the waters" of church.
Come hear Melody Ruge as she speaks on
"Making All Things New"
Won't you and your friend come sit on the FRONT PORCH with us?
Kids of Hope
It's not too early to make plans to go to Camp Timber-lee this summer. There are camps of varying lengths for kids going into 2nd grade through High School and even the whole family! See the

2017 catalog at
Hope Church will be offering scholarships again this year. Watch the bulletin board and bulletin inserts for more information.
Please be in prayer for our mentors as well as the mentor kids as they start up again this month.
.
There is a Leaders Meeting Monday,
January 9 at 6:30 pm for adult and student leaders.
AWANA returns from the holiday break on
White Cross Update


Sharon Vinson & Connie Ruden, Coordinators
Three 35-gallon totes of rolled bandages, layettes, medical supplies, scripture cards, and dresses will soon be sent to Tandala Hospital & Clinics in the Democratic Republic of the Congo thanks to the diligent work of many volunteers. Each month this year we've also sent from 6-10 twin-size yarn-tied quilts to Rockford Rescue Mission and/or MELD to help keep the homeless warm in our local area.
Won't you consider coming to our White Cross work days on the 3rd and 17th as we prepare quilts, rolled bandages, tote bags & dresses for Operation Christmas Child, and layettes for those in need. Our group gathers in Drake Hall from 8:30 to noon and always enjoys fellowship, food, and satisfaction of serving others while we work side by side. During these winter months, we want to concentrate on quilt making to help those in need locally.
Needs this month:
Old calendars and greeting fronts for scripture cards
Old blankets, mattress pads for inside of quilts
Flat sheets (any color, size, or pattern) for quilt backs and/or rolled bandages
Fitted sheets (any color or pattern) for rolled bandages
Single-Fold bias tape (any color) for kimonos
Ziploc style gallon size storage bags for packing layettes
Campbell's Labels for Education (for local schools)
Just bring your scissors and your servant's heart and we'll teach you the rest. If you have questions, please contact Sharon Vinson at 815-623-6857 or Connie Ruden at 815-623-8444.
AWLS LUNCHEON
(Awesome, Wise, Lively Singles Support Group)
Saturday, January 14, 2017
RSVP: Sharon Vinson, 623-6857 or
815-543-5644 (cell)
ACTIVITIES: Fellowship, and fun.
We just finished a five-week sermon series in which we tried to listen to how God's Word directs our spiritual lives to be present and engaged in the real, physical world. My concern as your pastor was to help you see how God always intended you to be the Body of Christ, caring for one another (the church) and for others (the community). Since it is the time of year when many people make New Year's resolutions, let me encourage you to make one or two resolutions related to your Christian life.
First, for the good of your church, consider making a resolution that will encourage you to be an active family member to your brothers and sisters at Hope Church. There are a many areas of ministry that need more hands to serve. Even if you are not able to serve in a regular, formal capacity (like with children's ministry or as a small group leader, for example), you could unofficially serve as a welcoming person to people around you on Sundays, especially if you think they might be visitors.
Second, for the good of your community, consider making a resolution that will encourage you to be an active missionary to the people in your community. There are many ways you can seek to share God's love and grace with people in your natural environment. Start by learning names of people you see regularly. Then begin to find and make connections and deepening relationships, always seeking to share God's common and special grace. Even if you are unable to make such connections on your own, consider volunteering for one of the ministries at Hope Church that serve our community.
Just as Christmas is the celebration of the coming of God to us, let the church be the continuation of God's coming to the world.
Senior Saints Luncheon
January 10. 2017 at 12 Noon
Happy New Year to everyone. I hope you had a great time getting together with family and friends during Christmas and New Year. Generally, this time of the year is known by so many interesting resolutions that people start to work on. However, I suggest that whatever resolution that we have, let "Walking Close with God" be the top of the list for 2017. He is faithful to bring us this far and also he is faithful to complete what he established in us. This is the only confidence that we have to compel us to face tomorrow. As Scripture says:
"Being confident of this, that he who began a good work in you will carry it on to completion until the day of Christ Jesus"
Philippians 1:6
. So, my friends stay on the course and have confidence in Christ Jesus, the Captain of our journey called "Life" as we launch into the 2017.
I'm looking forward to seeing you at our January luncheon on January 10th, 2017. Please invite a friend or a neighbor to join us on this day. January's menu will be potato soup and chicken noodle soup, homemade bread, fruit and dessert. The musical program will be presented by Professions of Faith and I will give a devotional.
But remember, don't forget to pick up the phone and call Betty Alexander (815-623-2336) by January 4 to hold a spot for you and your friends so that we will have enough food and seating available.
Please take care and I will see you January 10...
Women of Hope
Women of Hope
Annual Winter Retreat
February 24-25 at Lake Lawn Lodge, Delavan, WI

Our guest speaker, Rhea Briscoe will speak from Psalm 91, showing how true peace and safety can only be found in the presence of God. This Psalm presents God as a
refuge, as well as a source of power, for those who are struggling to overcome temptation, fear, addiction, or guilt. We have had Rhea in the past and she has spoken God's truth and encouragement to our women.
Cost for the retreat is $75 with registration in the church lobby beginning on Sunday, January 8 ending Sunday, January 22 so we can get a rooming list to the resort on the 23rd. You can also register online until January 22 by clicking below.
The registration fee covers booklets, your room and Friday evening fellowship but not dinner Friday or lunch on Saturday. There are many options in the Delavan area for dinner Friday night and at the resort for lunch on Saturday. The rooms available to us are King rooms (2 people) and 4 person lofts. Please list your roommate(s) making sure they are registering as well.
Won't you join us for a great time together in God's Word and to join the women from Hope in fellowship?
~~~~~~~~~~~~~~~~~~~~~~~~~~~~
IF:Gathering 2017
February 3 & 4 here at Hope
And they devoted themselves to the apostles' teaching, the fellowship, breaking of bread, and the prayers... And awe came upon every soul... And the Lord added to their number day by day those who were being saved.
Acts 2:42-47
Hope Church will be hosting this conference which is an annual two day gathering in Austin, Texas and simulcast all across the world in local homes, churches and communities, IF:Gathering is when we collectively come together to wrestle with essential questions of faith and encounter God in a way that allows us to be unleashed to give Him away.
At IF:Gathering 2017, we'll look at one of the most influential generations that have ever lived - the early church. The way God moved through them was simple and pure. We believe they are the model we need right now. Our dream is that we would experience the power of God as He does big things through simple acts of faith. That we live unified, surrendered to God, not just in our minds and in our theology, but also in our daily lives. Our hope is that we would participate with the Spirit of God and see Him go forth in our generation in a most powerful way.
The Women of Hope are offering this conference February 3-4 here at Hope Church via Simulcast with an opportunity for our women to gather and hear about modelingl the early church. The simulcast begins Friday from 6-9pm and Saturday from 9am to noon and 2-5pm. Click on
IF:Hope Church
and register or register in the lobby beginning January 15. Invite a friend to attend with you!
~~~~~~~~~~~~~~~~~~~~~~~~~~
Facilitator Training
January 14 from 9-11:45 am
If you have been a facilitator for Women of Hope Bible Studies or are interested in checking out being a facilitator this is for you!
Please contact
Trisha Knaul
for more information.
Grief Share
Your journey from mourning to Joy...
GriefShare is a network of support groups meeting around the world. It is a program with direction and purpose. With GriefShare you will learn how to walk the journey of grief and be supported on the way. It is a place where grieving people find healing and hope.
Hope Church is starting up a GriefShare Group on Wednesdays beginning January 11, 2017 at 1:30 pm meeting here at Hope. Contact Jan Gearhart for more information at
djgearhart11@charter.net
.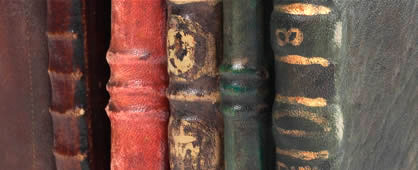 Resource Center News
Cuddle up with a good book when it's cold outside!
Look for these resources on the New Arrivals shelf in January:
Non-Fiction:
Being There: How to Love Those Who Are Hurting by Dave Furman
Making Sense of God: An Invitation to the Skeptical by Timothy Keller
He Will Be the Preacher: The Story of God's Providence in My Life by Erwin Lutzer
The Cross in the Shadow of the Crescent: An Informed Response to Islam's War with Christianity by Erwin Lutzer
Parenting: 14 Gospel Principles That Can Radically Change Your Family by Paul David Tripp
Fiction:
The Wood's Edge by Lori Benton
Glittering Promises (Grand Tour #3) by Lisa T. Bergren
The Lady and the Lionheart by Joanne Bischoff
Beyond All Dreams by Elizabeth Camden
Rules of Murder (Drew Farthering #1) by Julianna Deering
Price of Privilege series #'s 1-2 by Jessica Dotta
Godless by James Dobson & Kurt Bruner
A Cup of Dust by Susie Finkbeiner
Sins of the Past by Dee Henderson, Dani Pettrey & Lynette Eason
The Road We Traveled by Jane Kirkpatrick
Lady Maybe by Julie Klassen
Playing by Heart by Anne Mateer
The Occupied (Trevor Black #1) by Craig Parshall
The Legend of the Firefish (Trophy Chase #1) by George Bryan Polivka
Lizzy & Jane by Katherine Reay
All Things Hidden by Tracie Peterson & Kimberley Woodhouse
Youth:
Eric Says Thanks by Dai Hankey
Trouble on the Orphan Train (Imagination Station #18) by Marianne Hering
Hymns for a Kid's Heart, Vol. 1 by Bobbie Wolgemuth & Joni Eareckson Tada
Hymns for a Kid's Heart, Vol. 2 by Bobbie Wolgemuth & Joni Eareckson Tada
DVD:
Ben Hur (2016)
Hearts in Question (When Calls the Heart)
Shadow in Serenity by Terri Blackstock
Come to the Table by Neta Jackson
Stand by Me by Neta Jackson
Soul's Gate by James Rubart
Welcome Pastor Greg!

Welcome to Pastor Greg and the Lynas family to Roscoe and Pastor Greg as he officially joins Hope Church as Associate Pastor of Students and Young Adults January 1, 2017. We are so glad you all are here!
Pray for our students who will be joining Pastor Greg at Camp Timber-lee for Winter Retreat. The Jr. High goes January 20-21 and the Senior High will be at Timber-lee January 27-28.
THERE WILL BE YOUTH GROUP THIS SUNDAY, JANUARY 1 at the regular Youth Group time.
Here is a note from Pastor Greg:
Greetings Hope Students,
I am excited to finally be in Roscoe and have the opportunity to start getting to know the group. New Years Day will be my first official day on the job, so let's do something fun. What better way to ring in the New Year than running around playing games in the dark and hanging out to have some fun. Join us at the normal time (6:00 - 8:30) for an evening of games and goofing off. We will provide food of some sort as well. I hope to see you there. I'm going to introduce the group to one of my favorite night time games.
See ya there, Pastor
Greg
The Basics
The Basics:
When we're talking about making disciples, Christ is the only model that we should imitate. He demonstrated it in his life during his public ministry. He commanded all Christians to make disciples in the Bible. So, because of these, we as a Body of Christ here at Hope
Church in Roscoe commits wholeheartedly to fulfill this calling; "Making Disciples for Christ."
We are offering six consecutive courses on "Making Disciples" starting January 8, 2017.
Each course will take five to six Sundays. These courses are designed primarily for those who are new to the Christian faith, longing to learn more about how to live a life as a Christian and learning how to use the Bible as a main source for their Christian journey. However, these courses are also suitable for those who are seeking God, figuring out if Christianity is necessary and so forth.
Sign up this Sunday, January 1, for the FIRST of the six courses on "Making Disciples" called THE BEGINNING. There is limited space so the first 25 to sign up will be in the class. The class will meet in the Fireside Room at 9 am Sunday mornings beginning Sunday, January 8.
Are you a widow or widower, single mom or dad, recovering from a medical condition or surgery, struggling through financial hard times?
The men and women of Hope would like to help. Faucet leaking, toilet won't stop running, light switch won't work, light bulb burned out, drain plugged, computer locked up? We have added a new way of helping those with short term needs of rides to doctor appointments, therapy, or simply picking up items from a pharmacy. We also know that some won't call because they don't want to bother anyone. Please call us and let us be a blessing to them.

Please contact the church office at 815-623-6545, Ken Ruge at 815-988-7788 or email at ruge.ken@gmail.com or Linda Johnston at 815-623-6030 or 815-742-5548 and we will be right on whatever the need.
Valet Parking
We offer Valet Parking for anyone who is physically unable to make the walk from the parking lot or if you need help getting into the building.
Please drive up to the sanctuary entrance circle drive for valet assistance.
First-Third Gathering
Hope Church desires to be more committed to and intentional in prayer,
in obedience to God's Word and following the example of our spiritual forefathers. One way to implement prayer with real intentionality is to have bi-monthly prayer "gatherings" (e.g., concerts of prayer) hence First-Third Gatherings.
These gatherings take place in the middle of the week on the first and third Wednesdays of each month at 6:30 pm from September to May. These gatherings will begin with some heart-preparing songs and a brief devotional before leading into an intentional time of corporate prayer that will be led by an elder/pastor.
In the midst of the busyness of life and ministry let us be a people who follow the response of the apostles in Acts 4:4: "But we will devote ourselves to prayer and to the ministry of the word."
As a people who want to respond as the apostles in Acts 4:4: "But we will devote ourselves to prayer and to the ministry of the word," come join us for First-Third Gatherings.
Dates for winter/spring 2017:
January 4 and 18 February 1 and 15
March 1 and 15 April 5 and 19
May 3 and 17