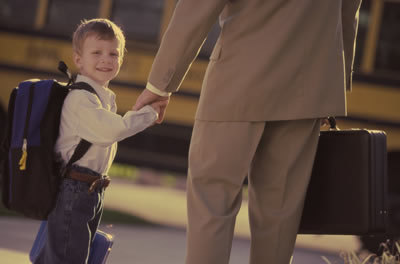 I have a concern I would like to share with you: I worry that some, God-obeying Christians in our congregation have never been baptized. I know this to be the case for a few people, and I worry that there are more I do not know about. Let me state my concern another way: since baptism is a command (not a request), a person who has faith in Christ is sinning if they have never been baptized. About a year ago I had one of our elementary kids write a very impressive letter to me asking some biblical questions, including the topics of baptism and the Lord's Supper. Since they are related, and since my response to him might serve as a helpful summary for some of our congregants, I will share it with you.
Baptism is like a wedding ceremony. When two people love each other and want to commit to each other for the rest of their lives, they begin their marriage with a special and sacred ceremony that allows them to declare to others (witnesses and wedding guests) and to one another (wedding "vows) that they are going to live as husband and wife. Baptism is also a ceremony that declares before others (the church family) and God (by the use of water) that a person has received Jesus as Savior and Lord and is committing his or her life to him. Since only a Christian can get baptized, a person must understand the gospel (that Jesus died for them) and commit their life to God (decide to live for God).
The Lord's Supper is like the anniversary of a marriage. When two people are married they use their anniversary (the same date each year) to remember their love and commitment to one another and celebrate their marriage. The Lord's Supper similarly is designed for the Christian to remember what Jesus did for them and to celebrate their wonderful life with him. Unlike an anniversary, however, which is celebrated only once a year, we celebrate the Lord's Supper once a month. Just as a wedding anniversary cannot happen until after a wedding has happened, so the Lord's Supper is not meant to be taken until after a person is baptized. Baptism is the ceremony of beginning (initiation) and the Lord's Supper is the ceremony of remembrance and celebration (continuation).
Maybe now you can see my concern. If you have never been baptized, you are disobeying God. On a related point, if you have not been baptized but you are taking the Lord's Supper, you are confusing the ceremonies of initiation (baptism) and continuation (Lord's Supper). Either way you should remedy the situation by being baptized as soon as possible - assuming you are a believer and ready to commit your whole life in service to Christ. Please do not see the ceremony of baptism as mere ritualism - it is an ordinance (sacrament) designed by God to reflect and declare the gospel. If God takes it seriously, so should you. And please do not let a long delay in getting baptized, or even embarrassment, deter you from following and honoring your God.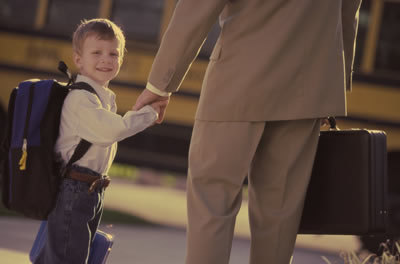 Student Ministries
It has been a while since I typed up a newsletter here at Hope. Between the summer trips, my sabbatical, and getting ready for the school year, so much has happened that I hardly know where to begin in updating the church family about the student ministry state of affairs. But I will try to briefly give a rundown of the past few months, as well as current changes and future happenings. Here we go:
Denver Mission was awesome. The students who went completely engaged and great work was done to help bring the power of the gospel into a neighborhood that desperately needs it.
My sabbatical was a refreshing time with extended family. Lots of time by the pool. Great family gathering and meals. The whole thing was a blessing, and I'm thankful to be part of a church family that sees the value in giving its pastors extended time to rejuvenate for ministry.
The Minneapolis trip with middle school students happened immediately upon my return from sabbatical, and it was awesome. These students have a zest for life and an appetite for relationship that is encouraging to see. I feel like we have great building blocks in place for the fall.
For now, we are working on evaluating our program in light of our purposes, and making adjustments anywhere needed to help us become a more relationally based team in our discipleship approach. Right now, the biggest changes have happened in Sunday School.
Middle School - The change here was simply moving from a model where different teachers alternated monthly to one where we have a primary teacher consistent in the classroom for the school year. This simple change allows for greater consistency in relationship week to week, and we believe that it will pay big dividends in the future.
The change at High School was making a call to cancel high school Sunday School. A lot of prayer and evaluation went into this move, and here is a brief rundown as to why we moved this direction.
If a High School student only participates in one activity on Sunday morning, we believe the healthiest choice would be for them to attend the worship service with the whole body.
We believe that for many High School students, 3 teaching environments on a Sunday (Sunday School, Worship Service, and Youth Group) are a bit of information overload.
For the student that does want 3 teaching environments on a Sunday, we think it would be healthier for them to engage the larger body by participating in an ABF. They already have a peer specific setting in youth group on the same day. If you see High School students in your ABF, please make sure to engage them relationally, and with the class material. We believe that you have a lot to offer them, and they have a lot of value they can add to your class' discussion.
For the student that is here for both periods on a Sunday morning, we would prefer to see them serve the greater body in some capacity. Worship team, greeters, children's ministry, nursery etc.. These are all great places for students to potentially practice biblical service in the body.
Other places that are undergoing change might be less visible from the outside, but we believe they will be significant. Here are a few things going on under the surface:
We are looking at adjustments to our small group times to enhance the students' ability to process the Word of God in stronger relational settings.
We will be doing a training as a leadership team in September to help us think through Jesus' own approach to discipleship in scripture.
We are trying to establish more chances for the students to connect relationally outside of the Sunday program. Game nights in homes, outings with their small groups, and more.
This past week, we started the book of I Samuel. I am really excited to be looking at how God worked in the lives of his people during this interesting time in history. I believe students will gain a lot from this study.
I am currently looking for a time to host a parent meeting, so stay tuned for that information to come out soon. Hope has some great things coming, and I am excited to be a part of it. Please contact me for more information in any of these areas.
Greg Lynas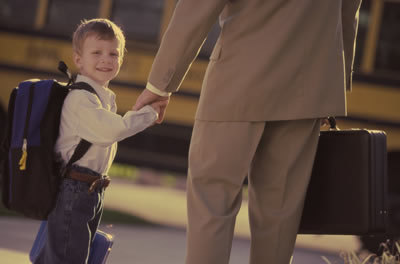 Are you interested in learning about membership at Hope Church? Then come join us for our next membership class on September 16. It will cover what we believe as a church and the ministries of the church with an emphasis on how to get involved. Whether you are brand new and want to check it out or have been here for many years and have never taken this step, this class is for you. A continental breakfast and a lunch are provided. Class starts at 8:00 am and ends before 3:00 pm. Call the church office to sign up.
Small Group ministry is an important aspect of the church's command to make disciples in mind and body and to share more intimate fellowship together as the Body of Christ. The reason is clear: small groups provide an ideal venue for the truth of God to connect more organically to the world in which we live. Since a church of larger size might seem to limit the ability to love one another as Scripture commands, small groups allow believers to get connected, build relationships, find support, serve together, and learn and apply God's Word to their specific worlds.
Small groups meet on various nights (and some days) during the week in members' homes. The typical small group consist of 8-14 people. If you would like to plug in, please contact Pastor Brad at
pastorbrad@hefc.net
or call the church office.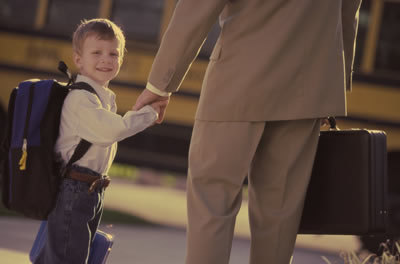 Love the Lord? Love to sing?
The Celebration Choir
will rehearse on Thursdays beginning September 14 at 7:00 pm in the Music Room. If you are high school age or older, and are interested in joining choir, please sign up in the lobby.
ALL
choir members need to sign up, even if you have been a part of the choir in the past.
If you have any questions, call Glenna Easton at
815-218-6828.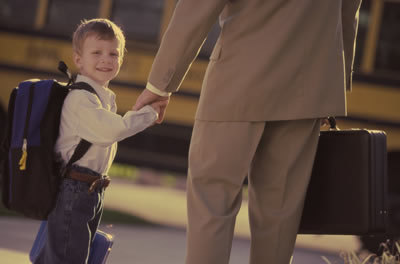 Kids Hope USA
Thank you to everyone who donated school supplies for the backpack party. The families were very appreciative of all that we do for them.
Now is the perfect time to apply to be a mentor. Kinnikinnick District has expressed their appreciation for our mentors saying that of all the things that the district needs, "the greatest need continues to be in the area of reading to children, tutoring, and mentoring". Applications are in the lobby or church office. Contact Melissa Peshek or Jamie Anderson for more information.
Safe Families
Please be in prayer for people in our congregation who are becoming involved in this Biblical expression of hospitality. Applications to be a host family or one of the supporting roles are available from the church office. More information is found at
www.safe-families.org
AWANA
Club will start the year on September 11. Registration will be available in the lobby on September 3 & 10. You can also register online at
www.hefc.net
or by stopping in the church office weekdays between 9am and 5pm. Pray that God will bring us many children to share the Gospel with this year and that they would experience God's life changing gift of salvation.
We still have several openings to serve in Cubbies, Sparks, and T&T. There are varieties of positions to fill, so regardless of your experience with Kids Ministry we probably have a place for you. Talk to Mike & Polly Quinn or Joe Kaderly for T&T (grades 3 - 6), Vince Madama for Sparks (K - 2nd), and Dawn Schreier for Cubbies (ages 3 & 4). Please pray about serving, we would love to have you join us.
Upcoming dates:
September 11 - 6:30 pm - First night of Club
September 23 - 8:15 am - 1:00 pm - Regional Awana training at Maywood EFC
Nursery
The nursery needs someone to come in during the winter months and clean toys so we do not spread cold and flu germs. This job can be done at your convenience, please contact the church office if this is something you would like to volunteer for.
Sunday school
Fall Sunday school classes have begun and all kids who are going to 5 year old Kindergarten this year should be coming to Drake Hall instead of the Preschool wing. Children enrolled in 4-year-old kindergarten will stay in the preschool hallway.
If you have been attending Hope for one year and are interested in serving in your child's classroom, we would love to talk to you. Please call the church office at 815-623-6545 or talk to Vicky Steege, or Vera Juhlin.
We are in immediate need of a teacher in the 3rd through 5th grade class at the 9:00 hour, someone to be a transition time leader between services, and someone to help every other month in the 10:45 Kids Worship class.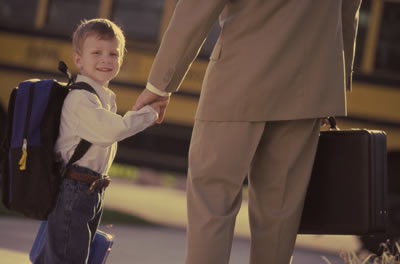 Fall Kick-Off
Check out this year's "Coming Attractions" for our women of Hope and those in the Stateline area. At 7 pm we will start out with movie clips, then a time of worship, ministry kick-offs, and refreshments! Come join us!

Motherhood can be challenging and even overwhelming.
Hope Moms Group is for mothers with children of all ages, who want to share experiences, be encouraged, and provide hope,
as you walk through motherhood together.
Fall Startup date is Thursday, September 14, 9 am
Hope Moms Group meets the 2nd and 4th Thursday of every month from 9-11 during the school year. Childcare is available. Contact us at
hefcmomsgroup@gmail.com
and check us out on facebook.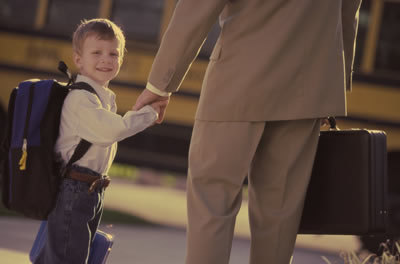 Operation Christmas Child
We are entering the
Operation Christmas Child

Kick-Off Season
, and would like to invite you to
the

"Countdown Breakfast Party" on Saturday Sept 30th from 9am-10:30am

in Fellowship Hall at
Hope. Come and enjoy breakfast, a video presentation from a shoebox recipient, and other OCC
news! Please bring along a few items for our Shoebox Packing Party!
Upcoming Dates for Operation Christmas Child Events:
The White Cross ladies already have a great start on
sewing sundresses and shorts
that will go in the Operation Christmas Child shoeboxes. If you're interested in helping, mark your calendar to come and help at the upcoming White Cross meetings on Sept 5th and 19th, from 8:30am - 12pm, in Drake Hall. Come when you can and leave when you must.
It is a good time of fun and fellowship working together to help others.
**We are still in need of more brightly colored cotton printed fabrics for the dresses.
Saturday September 30th 9am - 10:30am "
Countdown Kick-Off Breakfast Party"
Sunday October 15th - Nov 5th
Donation Collection Weeks in church lobby
Saturday October 28th 9:30am - 12pm
Prep Work Party in Drake Hall
Saturday November 11th 9:30am Shoebox
Packing Party in Fellowship Hall
Monday November 13th - 19th
National Shoebox Collection Week
**November 20th is the final deadline for all shoeboxes to be dropped off at Hope
November 27th - 29th
Dates for Service Project Trip to OCC Distribution Center in MN
**NEW items to collect for the shoeboxes...items for sewing kits and fishing kits; tools; ivory bar soap, washcloths, and toothbrushes, plus plastic travel containers for soap/toothbrushes; hair combs/brushes/hair accessories; small toys and beanie babies; deflated soccer balls with hand pumps; school supplies; jewelry; shirts, socks, flip-flops; etc.
NO candy, NO glass, NO liquid items; NO toothpaste; and NO war-related items.

**Please place your donations in the OCC collection barrel in the church lobby.
**Remember to save your kids cereal boxes (with cartoon picture covers) for puzzles.
** Please also make homemade cards with personal messages for the kids, using markers, stickers, stampers, paint, etc.
Thank you for supporting this important outreach ministry!!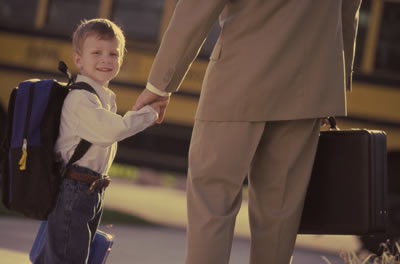 Prayer and Worship Gathering
Hope Church desires to be more committed to and intentional in prayer,
in obedience to God's Word and following the example of our
spiritual forefathers. One way to implement prayer with real intentionality is to have bi-monthly prayer "gatherings"
(e.g., concerts of prayer) hence
First-Third Gatherings
.
These gatherings will take place in the middle of the week on
the
first and third Wednesdays
of each month at 6:30 pm
from September to May. These gatherings will begin
with some heart-preparing songs and a brief devotional before
leading into an intentional time of corporate prayer that will
be led by an elder/pastor.
In the midst of the busyness of life and ministry
let us be a people who follow the response of the apostles in Acts 4:4: "But we will devote ourselves to prayer and to the ministry of the word."
Our first gathering will be on Wednesday, September 6 at 6:30 pm in the Fellowship Hall. Childcare is provided.
As a people who want to respond as the apostles in Acts 4:4: "But we will devote ourselves to prayer and to the ministry of the word," come join us for
First-Third Gatherings
.
Dates (fall 2017-spring 2018)
September 6 and 20 January 3 and 17
October 4 and 18 February 7 and 21
November 1 and 15 March 7 and 21
December 6 and 20 April 4 and 18
Hope Free Church
Our vision is to be a church whose passion for God gives rise to a heart for the lost and is

demonstrated by our love for one another.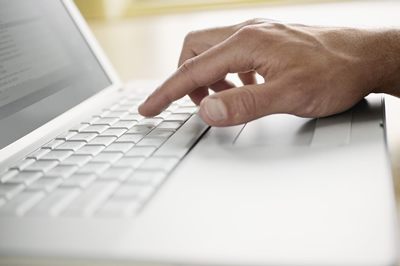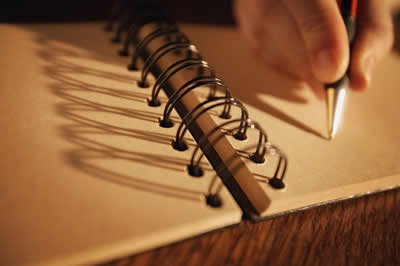 Note of Thanks
A couple of weeks ago, I had a leak in a pipe under my kitchen sink. I had just hired a plumber to replace an outside water faucet and was upset that now I had another problem. Then I remembered about Helping Hands. When I called the church office, Carolyn told me you were out of town but to call Gary Hoover. To make a long story short, Gary and Rich Stocker came the very next day and replaced the leaking pipe, costing me the grea
t
I just wanted to let you know how much I appreciated having this help available. I like to think I'm pretty self-sufficient, but there are just times when it gets pretty frustrating to have to solve "house" problems on my own. Rob was always a good handyman willing to pitch in with someone else's project or need so it's great to know there are other caring people to lend a hand when those times occur.
Thanks to you and the others on your team for providing this wonderful ministry. May God richly bless you all.
In His love,
Mary Griffith
Dear Hope Church, Rich and I want to thank you for the gift of the Hope coffee cup and the delicious mints. So thoughtful of you. Again, we want to thank you for all the visits from our Hope Free family and from Pastor Fana and Pastor Brad. Your visits helped to sustain us at a most difficult time in our lives. Thank you so much. Love,
Rich & Ellen Johannsen
To my family at Hope Church - There are too many blessings to list, but I want everyone to know my gratefulness. Recovery from a total knee replacement is no easy task, but let me tell you - it's much easier when you are showered with the grace of God from your sisters and brothers in Christ. From the flowers, cards, visits and prayers to the lending of equipment, it was all so appreciated.
I want to give a special thank you to my small group. Gratefulness doesn't even begin to say how thankful I am to be a part of such a
wonderful group. Your love and support goes beyond what words can describe. You were a wonderful example of Jesus to my family and for that alone I am eternally grateful. I encourage everyone to plug into a small group at church. The bond that is created sharing God's word, praying together and filling the needs of others is amazing. Thank you,
Bev Pomering
(

A

wesome,

W

ise,

L

ively

S

ingles)

Support Group

Pastor Fana & Elizabeth Timoti's home

10959 Hamborg Road, Roscoe




Menu : grilled salmon and chicken

Please bring a dish to pass (vegetable, salad, dessert)




Plan to stay & play a few games.




R.S.V.P. to Sharon Vinson 815-623-6857 or 815-543-5644



WHITE CROSS UPDATE
Sharon Vinson & Connie Ruden, Coordinators
Please consider volunteering to work at one or both of our September work days on the 5th and 19th as we prepare quilts, rolled bandages, and layettes for those in need. While still working on our usual items, we need volunteers to sew dresses, shorts and tote bags at home or during work days for Operation Christmas Child before the shoeboxes are filled in November. Our group gathers in Drake Hall from 8:30 to noon and always enjoys fellowship, food, and satisfaction of serving others while we work side by side.
Flannel for receiving blankets (1 yard = one blanket)

Single-Fold bias tape (any color) for kimonos and dresses for OCC

Boxtops for Education (for local schools)

Old blankets, mattress pads for inside of quilts (watch those fall garage sales)

Flat sheets for quilt backs and/or rolled bandages
Just bring your scissors and your servant's heart and we'll teach you the rest. Call Connie at 815-623-8444 or Sharon at 815-623-6857 or 815-543-5644 if you have questions.
Fall Festival
Check out our booth at the Roscoe Fall Festival Friday, Sept 8 through Sunday, Sept 10 located in the tent. Come help us support our community!
Mission News
Stateline Pregnancy Clinic in Beloit is having it's Annual Walk for Life fundraiser on Saturday September 30th at 9AM.
SPC is a local mission reaching out to the community to help women who find themselves in crisis. Hope Church has supported SPC through our Mission's budget for man
y years and we are excited that their direction, vision, and commitment to these young women continues to expand. Their vision is to create a culture of life so abortion becomes unthinkable. Their goal is to reach women at high risk for abortion when they are pregnant in a way that will influence the majority of these women to choose life.
In addition to all of the services they have offered in the past they are adding these important upgrades. 1) Sexually Transmitted Infection testing and treatment. This will reinforce the primary objective of making abortion unthinkable. 2) They will be moving to a larger facility and will undergo rebranding to improve their appeal to women in the community who are considering abortion. 3) Th
ey are determined to strengthen their outreach with targeted online marketing and creative advertising. This will give these women a sound and powerful reason to make SPC the first place they turn to for help during their crisis.
The launch site for the walk will be at Leeson Park in Beloit. The walk i
s an easy 2 miles and it is not an athletic event. If you can't do the walk on that day do it at your leisure anytime. Here's how it works. Get your friends, coworkers, neighbors, and relatives to sponsor you as you walk in support of SPC's life saving mission.
Collect the money and turn it in on the day of the walk or later in the week to SPC. The event will be held rain or shine. Walk sponsor sheets and information can be
obtained by e:mailing them at
info.spcbeloit@
gmail.com
or call them at 608-365-5433. Please pray often for the work of SPC and specifically that the Lord will bless this event.
Respectfully Submitted, The Hope Church Mission's Board
Mark your calendar now for
A Family Christmas Event
on
December 2, 2017