Are you ready for adventure?

Be a Girl Scout!

When a girl says,

"I can't wait to...,"

you know she's psyched about what she's about to say. Whether it's a field trip, a game, or a movie, that wide-eyed anticipation is one of the best parts of being a girl.

That's why we can't wait for girls to become Girl Scouts!

At Girl Scouts, girls are always counting down to the next adventure.
It could be an artistic or experiment adventure. Maybe it's getting outside or helping the community. Whether it's turning new friends into best friends, being an explorer on a real-life adventure, spotting a universe in a backyard, being the best picture-taker ever, breaking a school record for points scored or being the one to make everyone giggle, every Girl Scout gets to write her own adventure.

Become a Girl Scout now!

Invite your friends to become a Girl Scout!

Adventures are more awesome when you share them with friends. Invite all your friends to join your troop or maybe form their own troop and you can do projects, activities and outings together-twice the fun and twice
the awesome! We have troops for girls of all ages and levels in every community. Register for the 2013-14 year NOW with GSEWNI.

CALLING ALL VOLUNTEERS

We have a tremendous need for male and female adult volunteers too. Volunteers need to be 18+ year of age, including college students. You can learn more about volunteering here.
Looking for NEW First Lego League Leaders and Teams
Our council has funding for Girl Scout First Lego League (FLL) robotics teams again this year. Funding includes national registration, robotics kit, competition setup, and entry for state and local competitions. A Lego robotics team is made up of between four and ten girls, ages 9-14, in grades 4-9.
This year's challenge is "Nature's Fury." Teams will discover together what can be done when intense natural events meet the places people live, work, and play. During Nature's Fury, teams will build, test, and program an autonomous robot using LEGO MINDSTORMS? to solve a set of missions in the Robot Game.
Teams will also identify a solution for problems created by natural events. They will present their solution as
a skit, rap, PowerPoint, model or any other way they choose, to a panel of judges at the local competition. They will also demonstrate their ability to work together to solve challenges.
A team's preparation for the competition begins in September and culminates in the local and state competitions in January and February. Teams typically meet once a week for an hour or more. It is a great opportunity to learn to work cooperatively with others, and explore future career options. One of our council FLL teams advanced to the World Championship FIRST LEGO League (FLL) Competition earlier this year.
We have an existing team in the Spokane Valley that would like to invite new members to join them and we
would like to encourage troop leaders across the council to consider participating in the First Lego League next year.
If you are interested in taking part in a FLL team, please contact Peggy McDonald,
pmcdonald@gsewni.org
or 1-800-827-9478, ext. 230.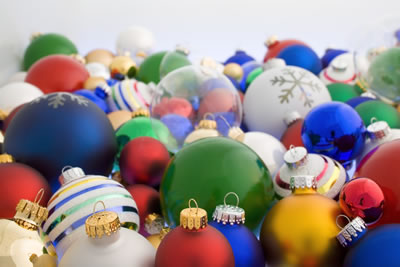 Decorate 2013 U.S. Capitol Christmas Tree with Ornaments
Our council has been holding events and gathering throughout the summer to create Christmas ornaments
to adorn the 2013 U.S. Capitol Christmas Tree and
several "companion trees." The 2013 Christmas Tree will
be selected from the Colville National Forest (which is in
our council area) and will be cut in early November. The decorated tree will be displayed on the West Front Lawn
of the U.S. Capitol in Washington, D.C.
Troops have working to make some of the 5,000 ornaments that will decorate the large outdoor Capitol Christmas Tree and another 3,000 indoor ornaments needed to decorate several smaller "companion trees" for government office throughout the Washington, D.C. area.
Upcoming ornament making events:
August 9-10: Newport Relay for Life, Troop 2148 (Newport, WA) and local Forest Service representatives will host a booth.
August 15-18: Pend Oreille County Fair (Cusick, WA). The Forest Service and local Girl Scouts will partner at the ornament making booth. Girls will also be able to register for Girl Scouts at this event.

August 20-25: Bonner County Fair (Sandpoint, ID). Visit the Girl Scout booth to register for the coming year and make a tree ornament.

August 22-25: Northeast Washington Fair (Colville, WA). Visit the Girl Scout booth to make an ornament.
Youth submitting ornaments will be eligible to win a trip to Washington, D.C., to attend the Tree Lighting Ceremony in December 2013. The name of one young person will be drawn and that person
will win the all-expense paid trip for herself and accompanying parent or guardian. Entry forms are available at the events listed above or by contacting Debbie Love, dlove@gsewni.org or 208-946-8736 for more information.
Free Car Care Clinic
for Girls and Women in Colville, WA

A-Automotive in conjunction with the Girl Scouts Eastern Washington
and Northern Idaho are hosting a "for women only car care clinic"
Tuesday, August 6, 2013 | 5:30 - 7:30 p.m.
at A-Automotive, Inc., located at 361 W. 5th Avenue in Colville, WA. This event is for girls and women 15 years old and older. The event is open to both Girl Scout members and non-members.
Please call 509-684-6945 for reservations (limited seating) or for more information.
The registration deadline is August 2, 2013.
Camp Four Echoes 75th Anniversary Celebration!
August 24-25, 2013.
The event is open to
ALL
former campers (since 1938), parents, Girl Scout supporters, anyone who has stayed or visited Camp Four Echoes or has a connection to the camp. This includes all
Spokane Lions Club members, donors,
supporters and camp counselors over the years.
Register for one or two days.
Coffee-mate Girl Scout Cookie
Flavored Creamers Casting Call
Coffee-mate is conducting a nationwide casting search for the star of a new television commercial promoting the nationally-licensed Coffee-mate Girl Scouts creamers. Girl Scouts will be able to audition by uploading an audition video to the Coffee-mate website (girlscouts.coffee-mate.com) between July 30 and August 13.
Visit Coffee-mate's "Scout the Girl Scout" website for details: girlscouts.coffee-mate.com
Who is eligible to audition?
The audition is open only to current Girl Scout members who have registered since October 1, 2012, and can convincingly portray a girl between 8 and 11 years old. Girl Scouts who have professional acting experience as well as those with little or no acting experience are welcome to audition. Girl Scouts who have talent agent representation must also submit audition videos via Coffee-mate's "Scout the Girl Scout" website.
Visit Coffee-mate's "Scout the Girl Scout" website for details at girlscouts.coffee-mate.com.
For additional questions, please contact Joshua Ackley at jackley@girlscouts.org.
Youth Services of America Summer Service Awards
The ABC Summer of Service Awards recognize young people who are creating positive change through volunteering and service. Winners receive an award to assist them in continuing their good work. Young change-makers, ages 5-18, who live in and around ABC-affiliate communities are eligible to apply by midnight on September 1, 2013. Visit www.YSA.org/ABC.
Rent the Perfect Labor Day Escape!
Camp Four Echoes is the perfect waterfront escape for the Labor Day holiday!
Camp Four Echoes at Lake Coeur d'Alene is available to rent to individuals, families or groups. You and your family and friends can rent the lodge, Sky Meadows (tee pees), Singing Pines (cabins), Sherwood Forest (cabins), Swagman (chalets) and/or Sequoia (gazebos) campsites and enjoy a fabulous Labor Day weekend on the shores of Lake Coeur d'Alene. Most cabins sleep six and each campsite has several cabins and restrooms with running water and flush toilets, plus an outdoor shelter and fire pit. For more information on pricing and availability contact Lani Nachtsheim, building and services manager, at 800-827-9478, ext. 240 or
lnachtsheim@gsewni.org
Women's Weekend is filling up FAST!
The 16th annual Women's Weekend at Lake Coeur d'Alene is a "don't miss" event! Only four cabins still available. Book your weekend lake escape to Camp Four Echoes!
Reserve Today!
Outdoor Adven

tures
& Special Programs!

These are unique outings for Girl Scouts and adults.

From rock climbing and river rafting to weekend adventure camping, these outdoor adventures and special programs are far from ordinary!

Sign up today and start the adventure tomorrow!


Breaking Clays Trap Shooting Summer 2013

CDA Skeet and Trap Club | Hayden, Idaho | Saturday shoot dates:
August 10 | 10 a.m. and 1 p.m. sessions
Open to all Girl Scouts and their friends. Shooters MUST be at least 12 years old and big enough to handle a shotgun. The cost is $15 per girl, $20 per adult: includes lesson, shotgun and shells, eye and ear protection, snack, and patch. Additional rounds available.
For more information, please contact: Elizabeth Henkel,
ehenkel@gsewni.org
or phone at 800-827-9478, ext 243.
Adult Programs and Training
August 16-18: Me and My Gal, Camp Four Echoes, $40 per person
October 4-6: Me and My Gal, Camp Wooten, $60
Summer + Leadership Training = Marvelous!
Program Aide Trainings
Required leadership training for all Girl Scout Cadettes to work with younger Girl Scouts.
Time: 9 a.m.- 4 p.m. Lunch included. Cost: $20
August 6, 2013: Camp Four Echoes... Register Here!
Leader In Action Award
Earn your LiA Award as you work with Brownie Girl Scouts at the Spokane Program Center
Summer Day Camp.
Location: GSEWNI Program Center, Spokane Cost: $120
August 12-16: WOW, Wonders of Water Week... Sign up here!
Wondering when the next PA Training will be in your area?
Contact Sarah Betts
sbetts@gsewni.org
or 800-827-9478 ext. 225
Teen S'mores
Spend the weekend in the tree houses at Camp Four Echoes, this is
our 4th annual Teen S'mores weekend. Learn more about the Youth Program Quality Initiative as you practice skills to be the best leader you can be. Learn about opening activities and ice breakers, grouping, girls voice and choice, reflection and feedback, and more. All of these will help your activities go smoothly and efficiently.
Location: Camp Four Echoes | Date: September 27-29, 2013
Time: 6 p.m., Friday - noon, Sunday | Cost: $50
Copyright ? 2013. All Rights Reserved.