Disclaimer
This newsletter contains collection of recently published articles and stories found on the internet. They are presented solely for informational purposes.
Although we make every effort to research or investigate further the articles we do not provide additional follow up to verify that they are anything other than interesting to note. We urge you to do your own follow up on any of the information found in the articles presented.
If you have any questions or concerns about the information contained in the articles ALWAYS check with your own doctor before trying or following any suggestions found in the articles.
Connect With Us
Director's greeting.
Here we are in November. It's hard to believe that the year is almost over. before you know it thanksgiving will be here and then Christmas. 2012 is just around the corner.

As we gather with family and friends over the holidays let's not forget each other. Together we have accomplished many things this year and even though we have much to be thankful for we have much more to do.

As you go about making your holiday plans and enjoy the company of your family and friends please take a few moments to contemplate how you can help us fight the fight for people affected with Parkinson's disease.

Many of you will be challenged throughout the holidays with frustration and anxiety. I just want you all to know that we are here for you and will continue to be so for as long as we have the support and assistance of our countless supporters and friends.

With the the change of seasons comes a change in our perspective. The cool weather both has a calming effect and exhilarating one. The brisk air heightens our senses and cleanses our minds.

Our thoughts are with you all these next few months and we here at the Parkinson's Research Foundation are hard at work planning the next year and look forward to sharing with you all of our exciting plans and endeavors.

Please feel free to share with us your concerns and thoughts.


Brian Curro
Executive Director
If you feel the need to reach out to me or for whatever reason please feel free to: email me
Common brain parasite 'can affect host's actions'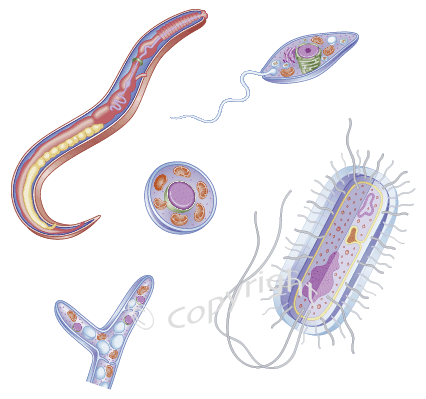 TBoffins here in Blighty say that a brain parasite which is carried by up to 20 per cent of the population is capable of affecting its host's actions for its own benefit - but against the interests of the host.



Scientists working in Britain and the USA have shown for the first time that T gondii can affect production of dopamine in the brain of a rat host - offering a clue as to how it can manipulate rats' behaviour, and perhaps giving insights into problems of the human brain also. According to a statement issued by Leeds uni announcing the research:
Dopamine is a natural chemical which relays messages in the brain controlling aspects of movement, cognition and behaviour. It helps control the brain's reward and pleasure centres and regulates emotional responses such as fear. The presence of a certain kind of dopamine receptor is also associated with sensation-seeking, whereas dopamine deficiency in humans results in Parkinson's disease.
"Based on these analyses, it was clear that T gondii can orchestrate a significant increase in dopamine production in neural cells," says Dr Glenn McConkey of the Leeds' Faculty of Biological Sciences.

To read more click here.
New class of Canine Partners
Canine Partners for Life was founded 22 years ago by Sullivan, a Unionville High School graduate who has taught at Centreville School in Delaware. The organization operates on a $1.3 million annual budget andis funded entirely by private donations. To date, the agency has trained more than 302 dog/human teams. Currently, 90 dogs are in training.

The dogs assist people in Chester County who have mobility or balance issues stemming from a variety of ailments, including muscular dystrophy, spina bifida, multiple sclerosis, ALS, Parkinson's disease,epilepsy and even autism.

"The dogs enable people to do things more independently," Sullivan said. "It gives them a better feeling of self-worth and dignity."
To read more click here
Focus on 'invisible' Parkinson's symptoms
Tremors are perhaps the most well known symptom associated with Parkinson's disease (PD). However, a new campaign is aiming to raise awareness of some of the lesser known symptoms associated with this condition.
PD-related tremors occur when a limb is at rest, but disappear when there is a purposeful movement. They are often more pronounced on one side of the body and affect almost three in four patients. Often, they are the reason a person first seeks medical help.
Other motor features associated with Parkinson's include muscle rigidity and slowness of movement.
However, this latest campaign, 'Understanding Parkinson's Disease - It Makes Sense', aims to raise awareness of the non-motor symptoms associated with PD. These include a loss of smell, a loss of taste, sleep problems and constipation.
Constipation, urinary tract infections (UTIs), thinning bones, and unexplained weight loss are all common in persons with Parkinson's Disease (PD). Preventing or managing these conditions can be accomplished through proper hydration and nutritional intake.
To read more click here.
The introduction of levadopa therapy more than 40 years ago marked a milestone in the treatment of Parkinson's disease. The dopamine replacement drug helps control the motor symptoms associated with the neurodegenerative disease, but it does not prevent the further loss of dopamine-producing neurons, so researchers have been on the hunt for more neuroprotective treatment options.
To read more click here.