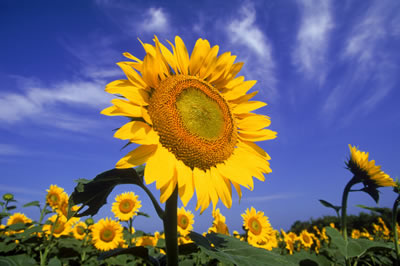 Hello and Happy April!
It's been a wildy busy month for me, full of stretching into new territory, which is always exciting but often a bit stressful, right?
I'm walking through my insecurities and embracing some new directions such as teaching at the graduate level at New York University! In May, I'm teaching a course on Managing Inclusion and Cultural Diversity in the M.S. program in Human Resource Management and Development. I feel as I did when I was getting my masters in Marriage and Family Therapy - so much to learn and do, but an amazingly eye-opening and rewarding experience just to prepare for it!
How 'bout you - are you stretching into new territory this Spring? I've found that moving out of your comfort zone directly into new areas that excite you and demand that you grow is the quickest way to build your confidence and bolster your feelings of self-worth and value. If you're not already taking on something new and exciting, I highly recommend finding a new project that will help you step up to a new level.
INTERESTED IN LEARNING IF COACHING IS FOR YOU?
Today, I'm happy to share information about a new class I've developed, based on many requests I've received, on the Coaching Basics - the essentials of the coaching paradigm and how to use it. This introductory three-hour in-person class teaches the fundamentals of the coaching model, along with critical how-to's for launching and building your own successful coaching practice.
If you're in Connecticut and the following describes you, I hope you'll join us on May 9th from 6-9pm at the Dolce Norwalk Hotel. Don't miss this unique class offering concrete, specific strategies and approaches that you can use to improve your life today.

This class is for you if:
You've been thinking about a career in coaching, but aren't sure if it's right for you

Y

ou'd like to learn a new way to engage, collaborate, manage, lead and build stronger relationships through the coaching model

Y

ou're interested in my Breakthrough coaching model based on my book Breakdown Breakthrough - a four-step coaching model that helps clients transition effectively through any type of life or career change

A

nd finally, you'd like to know the real deal about how to market and build a successful coaching practice
If you're interested, please do check out my website details here:

COACHING BASICS:
Learn the Essentials of the Coaching Paradigm and How to Build a Successful Practice
Join me on May 9th to learn about the power of coaching to transform your life and career. Act fast and register today - class size is limited to 30!
In celebrating Spring and the upcoming holiday weekend, I hope you'll honor your own personal growth and happiness, and say Yes! to positive change.
Thank you, and wishing you abundant success,
Kathy
P.S. I had the immense pleasure of attending Catalyst's 50th Anniversary Awards Celebraton last week in NYC, honoring the progess we've made in advancing women in business in U.S. and globally. I hope you'll become a Catalyst with me! Here's more about the groundbreaking work Catalyst is doing to promote diversity, inclusion, and create a working world that works for all.