The Birthday Wall: Create a Collage to Celebrate Your Child
by Dawn Herring
I'm excited to share with you my new e-book, The Birthday Wall, which is a detailed, step-by-step instructional book I've written that shows how to create a multi-dimensional, colorful visual collage to help celebrate your Child's birthday! As creator of this family tradition, I share how to research, plan, gather, create, and display all the elements of your child's Birthday Wall, which can enable you to validate, affirm and show appreciation for your child with who they are right now. You can buy it
here on Amazon or
here
on Smashwords
for just
$2.99

.
**A BIRTHDAY WALL STORY, FEATURING SARAH JOYCE BRYANT AND HER SON CODY**:
Refresh Your Kids
What does your child

desire

most? You may be surprised by their answer if you ask. Take the time to

discuss what they would love to do

and make plans to make that happen, if that's possible. Just letting your kids know that what they

desire matters to you

can make all the difference

. Being heard is a wonderful life experience, especially when you get surprised with a dream come true!
Refresh Your Self
Have you asked yourself
what you desire most
right now? Do you know? Is there something small you can engage in that will
activate your creativity, your passion, your yearnings in connection with who you really are
? Take the time to pay attention to those heart messages and do something about it today! It's Time.
For Your Journal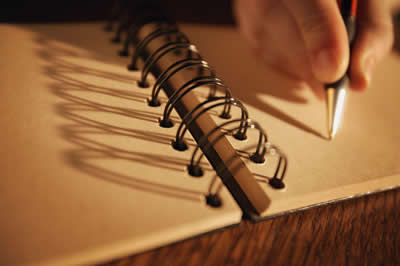 Journaling Tip:
Always take the time to journal and reckon with the time you spend on tasks so you can make more time for what your heart desires.
***
Q: Do you use your journal to track time spent on daily tasks? If so, what have you discovered?
Since I journal twice daily, I often notice when I see tasks that aggravated me and took too long by how frequently they show up in my list. Journaling helps me create awareness of where my time is going so I can make time for what my heart desires: painting and time with my family.
You're welcome to join me in a new journaling exercise for your emotional awareness that I published in Outlet E-zine and am actively engaged in with my journaling practice.
You're welcome to share your discoveries by replying to this issue of Refresh Journal!
***
You're welcome to reply to the weekly journaling question; I may share it in a future edition of Refresh Journal.
My Blog Post:
When It's Time
You're welcome to subscribe to my blog Refresh with Dawn Herring so you will always get my latest posts in your email to read at your convenience.
THE ARTIST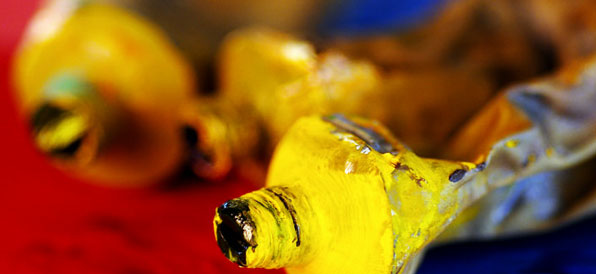 I always find that the time I invest in my artistic pursuits is always time well spent.
But it isn't unusual to feel that "guilt" about spending that time on what your heart desires.
Responsibilities, tasks, family requests and other engagements will beck and call. And of course, they have their place and time.
But don't allow that guilt to eclipse the joy of being in the moment with what really makes you feel great.
You deserve that time to indulge.
It's just another way to reward yourself for a job well done.
"To love yourself, your authentic spirit--simply remember and announce what you love.
"
Friend, author, artist and teacher,
of QuinnCreative
for her gratitude and appreciative words:
"Thanks for the tweeting of my classes. I've got sign ups already!"
Is It Time?
Time for what, you ask?
Anything that your heart desires.
Like refreshment. (Of course you knew that.)
Positive Change.
Appreciating Yourself for Who You Really Are.
Validating Your Emotions and Feelings.
Eating a delicious meal with a dessert too! ;)
Spending time with a friend who gets you.
Being a friend who gets someone else.
But HOW do you make time for these things?
By simply doing them. Of course, you may have to let go of something else that just wastes your time (you probably already know what that would be.)
It is time to do the things that will really make a difference in the way you experience and view life.
Step your refreshment up a notch! Make time for it.
We discussed during our recent #JournalChat Live session how we can use our journals to determine the time we spend on various tasks in our day and how we can reorganize to make our time better spent. Our topic was Your Journaling: It's About Time. Highlights are below.
I'm excited to be celebrating 2 YEARS of #JournalChat Live and Links Edition for all things journaling this month. It's amazing to me the warm and supportive conversations we have as we share our journaling experiences together. Join us on Thursdays, 5 EST/2 PST, on Twitter.
Also included are refreshing tips for your kids and your self, plus a great song titled, "Time of My Life," from the movie, Dirty Dancing.
Featured in this issue is the newest Interview on Your Authentic Refreshment blog with Kathleen Pooler, previous special guest on #JournalChat Live.
Make time for what your heart desires this week. Once you get started, you'll want to keep going back to it. Then you'll wonder how you ever did life without it.
And thanks for making time for Refresh Journal.
Your Refreshment Specialist
Host of #JournalChat Live and #JournalChat Links edition
#JournalChat Pick of the Day for week ending 6/28/13:
Tuesday's Pick: How Art Journaling Saved My Life (and what it can do for you) by Kristal Norton
Thursday's Pick: Your Journaling: It's About Time #JournalChat Live Transcript
Friday's Pick: #JournalChat Links Edition on Holiday
**This link has been chosen for Pick of the Week; please read about this week's #JournalChat Live topic in the box below.
JournalChat Pick of the Week:
Asking questions. We hope when we ask a question, we'll get a helpful answer. But who are we asking? A friend, a spouse or neighbor? How about OurSelves!
I love how Marquita shares the value of what we already know on the inside and how we can use powerful questions to get to the heart of the matter.
Sometimes the right questions can get us on a path of personal light we didn't know existed, and help us create a new perception and new perspective on who we really are and how we can solve whatever problem we are facing.
For this week's #JournalChat Live, we will discuss the importance of asking questions to help us learn more about ourselves, help us grow and solve those pesky problems we need solutions for. Our topic will be Your Journaling: Ask Empowering Questions.
You're welcome to read this post prior to the Live chat on Thursday, and perhaps write an entry about how you could use your journal to ask questions to get answers to your dilemmas and learn more about yourself in the process. You're welcome to share any discoveries you've made during our chat.
So join us on Thursday, July 11, 2013 at 5 p.m. EST (2 p.m. PST) for #JournalChat Live on Twitter. Be sure to use the #JournalChat hashtag in your tweet!
Highlights from #JournalChat Live
Our topic from our most recent session of #JournalChat Live was Your Journaling: It's About Time as we discussed using our journal to determine how much time we spend on tasks in order to make more time for other things. Highlights are below.
Here are insights from Scott H. Young and his post, Why You Need to Run a Timelog (and how to do it):
One of Scott's main points here is We Don't Know Where Our Time is Going.

Tasks that we think only take a few minutes are really more time consuming than we realize. And some tasks don't take as long as we think they do. Scott shares with us what running a timelog (taking notes on tasks and time) will tell you. How much of our time is spent on certain activities is the first thing we'll figure out. Another point Scott shares that we can learn is how we organize our tasks: scattered or efficient? Scott shares that we will discover true time wasters and value creators with keeping track of our tasks and time. Scott recommends at least one day for a time log to get the full picture of where you're putting out your time.
Here's my point of view and insight:
We all want time to be on our side, right? So we want to discover tasks that are time consuming. Our Journaling practice can help us activate that awareness of how we spend our time by Writing It Down. I know one of the activities that I'm making more time for is my art; I love to paint and create. I know when I do office tasks collectively rather than here and there, I save time in the long run; with more time to paint! Keeping a time log is actually a very pro-active way of discovering the gold in your day that may be buried under task rubble. I always have a mix of tasks since I have a home office, an art studio, and a home to run, etc, plus family members.
And From Christie:
One of the activities that I want to make more time for is Journaling. I think that will help me a lot. I'm just so busy being a teacher and a nee mother that its hard making time. I think creating a time log of what I do in a day would be a good thing; but while I'm thinking about it, I think the best time would be at night when my son is asleep. I teach first grade. I have had such a challenging year. I am currently out for the summer. Enjoying my summer with my 7 month old son. :-)
Time will be on your side as you look to eliminate what is unnecessary and make time for what you truly value.
Increase the value of your tasks by being more efficient with your approach and use your journal to keep an eye on your time.
Check out the transcript for #JournalChat Live on 6/27/13. Special Thanks to Scott H. Young for his fabulous post, Why You Need to Run a Timelog (and how to do it),, which was our journaling resource for this week's live chat.
Join us on 7/11/13 at 5 EST/2 PST for our next session of JournalChat Live.

SPECIAL FEATURE
YOUR AUTHENTIC REFRESHMENT
Interviews of Engagement
An Authentic Refreshment is one that enables you to
appreciate
yourself for who you really are, validate your emotions and feelings, and nurture your soul.
From my new blog,
Your Authentic Refreshment, I am featuring interviews from folks who have found and engage in their authentic refreshment and how it enhances and adds value to their daily life experience.
If you have an authentic refreshment you would like to share, please reply to this issue of Refresh Journal and I will give you the details!
***
FOR THOSE OF YOU WHO ARE
STILL LOOKING FOR YOUR AUTHENTIC REFRESHMENT, I HAVE GOOD NEWS FOR YOU!
You are now able to purchase a
30 minute Refresh Session, by phone or Skype, to work with me with the goal of discovering
Your Authentic Refreshment!
For $75. you will be able to ask questions, set goals, activate your intuition and give space for your refreshment all under the structure and guidance I will provide as Your Refreshment Specialist.
Love Always Makes Time.

Dirty Dancing - Time of my Life (Final Dance) - High Quality
As you make time for what your heart desires, encourage a friend to do the same. Then compare notes on what a difference it makes in your life experience.
Then celebrate your hearts--together!
Dawn Herring
Host of #JournalChat Live and #JournalChat Links Edition on Twitter
Author of The Birthday Wall: Create a Collage to Celebrate Your Child