Thursday January 5, 2012 from 6:00 PM to 8:30 PM EST
Where:
Rembrandt's
Restaurant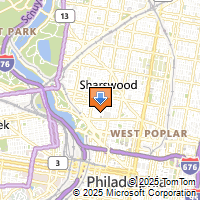 Parking:
Street parking available or lot parking can be accessed from Fairmount Ave for $8/car.
Additional Partners
More Partners to be Announced
For Updates and Invitation Stay Tuned....
~ PPbyTT Facebook ~
The More Empowered, the Merrier!
"Invite Friends", Text, "Share" e-Invite, or to pass out the old fashioned way,
Download a PDF Flyer.
This event may sell-out fast !
Happy Holidays!
After turkey, shopping and parties, you may need a little help jump-starting the New Year! Resolution of Empowerment is the premier event of Renaissance at Rembrandt's! Learn and mingle in the newly renovated space and management, of this charming, old Philly favorite, just blocks from the Art Museum. Taste samples from a variety of the menu's dishes - sure to satisfy carnivore, vegetarian, or "local"-vore!
____________________________________________
Click on the Above link to REGISTER / RSVP.
Please be advised, if you replied "yes" on Facebook, your registration is not confirmed. Please use the link below to complete the registration process. Thank you.
EDUCATION & MINGLING WITH EXPERTS
EMPOWERMENT: National Equality Initiative
Cathy Malkemes, Vision 2020 Director of Membership
~ Vision 2020 is one program of the Institute for Women's Health & Leadership at Drexel University College of Medicine.
FINANCES AND FUTURE
Jason Goldstein, ASA, Financial Advisor
CONSERVE TIME, MONEY and CHARITY
Tracy Tomchik, Public Relations, Fundraising, Events, &
Click above link to learn more about below partners' involvement!

The Resolution of Empowerment Committee:
Jason Goldstein
1847Financial / Penn Mutual
Tracy Tomchik
Planning & Publicity by Tracy Tomchik, LLC (PPbyTT)
Jason Goldstein is a Registered Representative of, and Securities and
Investment Advisory services offered through Hornor, Townsend & Kent, Inc., (HTK), Registered Investment Advisor, Member FINRA/SIPC.
161 Washington St., Ste 700 Conshohocken, PA 19428, (610) 771-0800. HTK is a wholly owned subsidiary of Penn Mutual. HTK is independent and unaffiliated with the other listed entities. |
A1CD-1220-01
|