Classes resume on Wednesday,
January 2nd.
The Toys for Tots Drive
The Dance Corner's fourth Toys for Tots toy drive in December, was a great success. We collected toys to benefit The U.S. Marine Corps Reserves Toys for Tots. A special thanks to all of the families and dancers who donated thoughtful gifts to this wonderful foundation!
Coming Soon...
In February, the recital schedule will be posted.



Keep your eyes out to see when your child will be dancing!


______________________
Dancewear for Chilly Weather
During these cold winter months, we understand that students may need to wear a coverup over their leotard at the start of class.
Please remember that we do not allow any baggy clothing in class. Fitted sweaters or long sleeve shirts are fine for warm-up, as long as they don't fall below the hips. Leg warmers are also allowed in class.
Our dance shop carries ballet sweaters, shrugs, and wrap tops as well as leg warmers to keep your dancer toasty this winter.
Dansco Model Search
Jams Costume Inc is looking for models for the 2014 Dansco Costume Catalog. This is a very selective process and not all applicants will be chosen. The models will need to travel to AttIeboro, MA for all photo shoots and fittings. If your dancer is over 5 years old, good at following directions, within the sizes of Extra Small Child- Small Adult, and LOVES posing for the camera, please get in touch with
Miss Nicole
or
Miss Carrie
for an application.
Tuition Payments
Monthly Tuition bills are due upon receipt. Payments can be mailed to the studio or left in the "Check Box" in the main lobby waiting area.
A $10 late fee will be applied to any monthly or semi-annual payments not received by the 15th of the month. Also, there is a $25 charge for returned checks. The Dance Corner accepts Visa, Mastercard and Discover, allowing you to have your tuition bill paid automatically each month. See Miss Carrie for details.

PARENT OBSERVATION WEEK, 1/21-1/26
During the week of January 21st, The Dance Corner will invite parents into the dance studio. The end of the year recital gives parents a chance to see the culmination of 9 months of dance classes. This mid-year observation week, will give parents a chance to observe the learning process and witness first hand the hard work that goes on in the classroom each week.
Due to space limitations, we can only allow one guest per student in each class.
Waiting area observation windows will be open as usual, so other guests may watch from outside the studio. Younger brothers and sisters sometimes have trouble sitting quietly and watching for a whole hour, and can be disruptive to the class, so we encourage parents not to bring them. Seating will be on the floor and in some of the larger classes quite cramped, so observers may want to bring a pillow or pad to sit on. Please be prepared to REMOVE YOUR SHOES before entering the dance studio. No street shoes are allowed in our studios. I encourage you all to take an hour to come and see your child's progress.
Observers are welcome into all classes except the Wednesday 9:30am and Saturday 9:00am Twinkle Twos classes. Our youngest students are very easily distracted and won't be able to have a productive class with observers in the room. The observation window will be available for viewing as always.
Costume Payments Due February 15th.
Final costume charges will be included with your February tuition bills. Costume payments are due 2/15. Please pay your balance promptly in order to have your costume in time for pictures. Costumes will not be sent home until they have been paid for.
Families with dancers in multiple classes or more than one dancer enrolled may have larger costume bills. If you have a problem paying your costume balance by 2/15 and need to workout a payment plan, please contact Miss Carrie.
Families who pay their annual, monthly or semi-annual tuition bills by credit card will have their costume balanced charged to their credit/debit card on 2/15. If you would prefer to pay by check or cash instead, please contact Miss Carrie by email or phone before Feb 15th.
Semi Annual Payments Due Wednesday
If you signed up for our semi-annual payment plan, your second tuition payment is due by Wednesday, January 2nd. E-bills were sent out in December. If you did not receive your bill or misplaced it, please call or
email Miss Carrie
and she will let you know your balance.
Semi-annual bills do not include final costume balances. You will receive a separate bill at the end of January for any additional costume charges.
The 5% discount on tuition is only valid if your tuition bill is paid in full by Wednesday, January 2, 2012.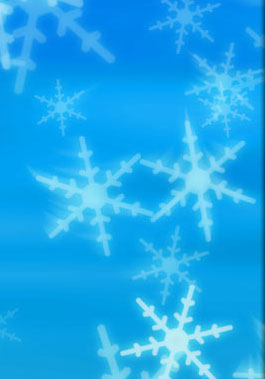 Storm Closings
Winter is upon us, and in the event of severe weather, The Dance Corner may have to cancel classes. We send an email blast out to all families if classes are cancelled, but to be sure, please call the studio at 860-663-3738 or visit our website to find out if classes are still being held.
The Dance Corner does not cancel classes based on school system closings. There may still be dance class, even if area schools are closed.
If classes have been cancelled The Dance Corner's voicemail greeting will let you know that we are closed. We will also post closing information on our website, TheDanceCorner.com.