Linda Keen will be presenting at the Pensacola Chapter of the Professional Association of Health Care Office Management
on "Healthcare Professional and Facility Licensure"
Where: Pensacola Civic Center
When: 11:30am
_________________________________
Jeff Cohen will be presenting at the Palm Beach County Medical Society on the topic of "Navigating Healthcare Reform"
Where: Airport Hilton WPB
When: 6pm
New Satellite Office Locations
More Articles from Our Team
Jeff Cohen
Albert Meyer
Jeff Cohen
Linda Keen
Get Connected to the Florida Healthcare Law Firm

Healthcare Attorney
On Call
Exclusive service for Members Only
The program allows members of participating organizations to call a hotline and speak with qualified healthcare legal counsel after hours on issues such as: integration strategies, regulatory compliance, ACO formation subpoenas, electronic medical records, HIPAA, HITECH Act and more.
Contact Us for more information and details or to find out how your medical society or local organization can participate.
apiccolo@floridahealthcarelawfirm.com
Areas of Service:
Asset Protection
Commercial Litigation
Compliance Plans (e.g. federal and state compliance for all healthcare matters)
Corporate Law (e.g. sale and purchase transactions, entity formations, super groups)
Employment Law Compliance
Estates and Trusts
Healthcare Law (e.g. Stark, Fraud and Abuse, physician and hospital laws)
Healthcare Regulatory Matters (e.g. AHCA, Department of Health and Department of Insurance matters, counsel re DOJ and OIG matters)
Immigration
Income and Payroll Tax
Marital and Family Law
Medical Malpractice Defense
Professional Licensing Board
Matters (e.g. Board of Medicine)
Real Estate Transactions
White Collar Crimes
Welcome!
Dear Friends and Clients,
It's been a remarkably dynamic year so far, and while the "pot" continues to boil, we've clearly reached that time where most of us will make time to take a breath and rest. We will of course continue to bring you the most current developments we discover, and we wish you well and rejuvenation as you encounter Summer.
Jeff Cohen
"M.D./D.C. Arrangements Share Legal Issues Nationwide"
By: Jeffrey L. Cohen

& Albert R. Meyer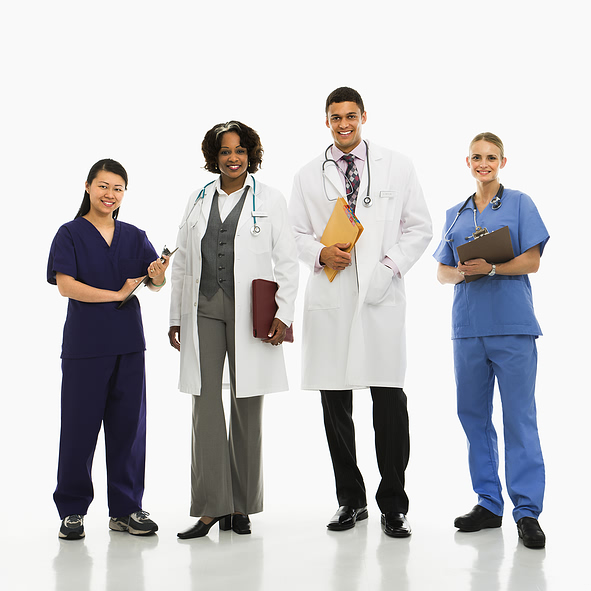 Chiropractors and medical doctors (or D.O.s) have had a long and somewhat complex relationship. Though they approach healthcare issues differently, there are many instances where they share care or even work together. Such "M.D./D.C." relationships are legally complex, but often prove to be rewarding in many respects. Properly constructing the arrangements is critical, especially since government regulators and payers tend to view such arrangements with skepticism, alleging that the true reason for the combination is for chiropractors to avoid coverage restrictions.
The core legal issues the parties need to be aware of include:
Corporate practice prohibitions. Most states prohibit (or regulate) who can own a medical practice or a chiropractic practice. So called "corporate practice restrictions" for instance often prohibit a medical doctor and a chiropractor from jointly owning a clinical practice. Additionally, many states do not permit a chiropractor employing a medical doctor and vice versa. That leaves essentially two models for consideration-a direct employment model and a management type of model.
Legal structure. Getting this right is important, especially with respect to self referral restrictions. If federal patients dollars are involved (e.g. Medicare), some very complex and powerful federal laws (e.g. Stark and the Anti Kickback Statute) come into play. And many states have their own self referral restrictions. Single legal entity? Multiple legal entity? It depends on things like the payer mix, state regulation, and the type of services provided.
"Haven't Thought Much About Compliance Lately? The Government Has"
It is estimated that health care fraud is a $60 billion a year business fueled by illegal conduct such submitting false claims and paying kickbacks to physicians and suppliers. Until recently, if large health care organizations were the targets of fraud investigations, these companies, as their penance, typically wrote a big check to the government and continued business as usual. Things have changed.
While indicting and convicting health care executives is not a new practice, officials at the Department of Health and Human Services ("DHHS") and the Department of Justice ("DOJ") are said to be frustrated with the frequent occurrence of repeat violations and they are ramping up their strategy. Lately there have been aggressive new initiatives rolling out to combat rampant health care fraud and the government is increasingly bringing criminal charges against executives even if they were not complicit in the fraud scheme, but could have stopped it if they had known.
The Rector Factor
Do you have a clearly defined set of goals for 2011 and beyond? Do you have set revenue targets and partner compensation goals - and a plan to reach those goals month by month? If you know what your expected revenue and patient volume should be, what are the implications for staffing, additional equipment or other infrastructure issues? As you oversee this progress are you carefully tracking key performance indicators ("KPI's")?
If you have trouble answering those questions, you may be like many physician practice managers: you are finding yourself too busy working "in the practice" rather than "on the practice". We are pleased to announce that a friend of the Firm, Bruce Rector of The Rector Group, is offering a strategic planning session for medical practices that can help you answer these questions and frame a plan to get the practice to the next level. The focus is on a high impact gathering of key leadership employees with clearly definable goals, tasks and accountabilities as the outcome - at a price that creates a compelling return on investment.
You can learn more about this at: www.therectorgroup.com
Disclaimer: The Florida Healthcare Law Firm does not receive any compensation for running articles such as this one. Our only aim is to ensure that our clients receive helpful information from reliable sources.
The New Face of Patient Communication
By: David Swart, Co-Founder, Doctor Dial
When done the old-fashioned way, tasks such as confirming appointments, delivering lab results, and calling in pharmacy refills, means hours of manual tracking and daily phone calls by office staff. Other expenses involved in communicating and following up with patients include postage, office stationery and even outsourcing key functions such as collections. Advances in technology have made it possible for practices to work smarter, save money and provide better customer service through the automation of simple, repeatable tasks.
Did you know that patient no-shows for many healthcare providers average 30%? Basic automation tools on the market today have been shown to increase patient communications and decrease no-shows. Additionally, think of the ways practices would benefit from a system that could fill last minute cancellations, deliver pre-visit and past due billing reminders and track patient's histories in order to ensure that they receive timely reminders of periodic or follow-up visits. Doctors and staff alike would be freed up to concentrate on other critical practice functions.
Free Access to Informative Videos
Visit our YouTube Channel
Here