Honeys Top Tip for the month...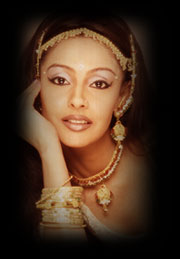 "Believe that you possess a basic goodness, which is the foundation for the greatness you can ultimately achieve"
Honey Kalaria website
LATEST NEWS
CASTING OPPORTUNITY - LIGHTS, CAMERA, ACTION
Fantastic opportunity for a film a role for a feature BRITISH film - THE PURSUIT.
Seeking all TALENTED ASIAN FEMALES
Age of 18 - 20 years old who would like to audition for the lead role as an ACTRESS.
If you know a friend/family who is also interested, feel free for them to audition too. (Dates to be confirmed)
If you would like more information and to register please

Claim your FREE Report with Secret tips and advice from Honey Kalaria on how to Lose Weight and Get Fit Through Bollywood Dance, how to Become an Outstanding Bollywood Dancer, and even Make It In The Bollywood Film Industry
Greetings!
Welcome to June Newsletter
A TASTE OF
It's that time for, the smell of flowers blooming, the sun shinning, the days getting longer and for everyone to get their dancing shoes ready for a Hot and Sizzling month in HDA.
We have so many exciting things happening this month, are you ready for HDA this summer?
6- WEEK BOLLYWOOD COURSES FOR ONLY £55
ENROL NOW FOR A CHANCE IN STARDOM
Starting week commencing 14th June 2011
Experience the magical world of Bollywood in 2011...
Join the HDA Academy now and see how quickly your dreams will become a reality!
Our students have performed live on BBC 1, performed on stage with Gareth Gates, danced along the Bollywood sets of films such as Kabhi Khushi Kabhi Ghum, Mahobatein and Gurinder Chadha's movie It's a wonderful afterlife...
Choose from any of our 7 London locations, enrol now and bring some Bollywood into your lives. CLICK HERE
You must enrol (complete the form) and pay the enrolment fee (£55.00) before the 1st lesson
You can enrol on-line : CLICK HERE
or call the office on 078 5087 5087
Only enrolled students will be able to attend the classes
MEETING AMITABH BACHCHAN
(From left: Shaleen, Natasha, Nikita, Honey Kalaria, Sunny & Karishma)
HDA professional Dancers and Honey was asked to be part of - THE ONE SHOW shown on 19th May 2011 on BBC.
The Dancers were recorded the day before at CineWorld in Ilford for a Bollywood performance. With this great opportunity, the guys were so excited and anxious to meet up with their old time favourite idol- Amitabh Bachchan.
THIS WAS THE MOST MEMORABLE DAY FOR HONEY AND THE DANCERS. A ONCE IN A LIFETIME DREAM, THAT BECAME REALITY!
GOT TO DANCE AUDITIONS!
GREAT OPPORTUNITY FOR ALL STUDENTS TO AUDITION
Britain's Biggest dance show, Sky One's GOT TO DANCE, is back for a third series. Davina McCall will host the competition, with Ashley Banjo, Kimberley Wyatt and Adam Garcia returning as judges, as dancers battle it out to win the life-changing sum of a quarter of a million pounds and the chance to become the GOT TO DANCE CHAMPION 2012.
CLICK HERE TO AUDITION
For more information-CLICK HERE
Professional Dance Exams-Week commencing 19th July 2011
Attention to all Dance Students!!!
It's time to see how well you are progressing in your course, so get your dancing shoes on and practice,practice, practice!!!
Date of Exams
Exams will be taking place in your 12th week, which is week commencing Tuesday 19th July 2011. More details to follow soon.
HDA Shows
| | | |
| --- | --- | --- |
| | Past Events - April 2011 | |
| DATE | DETAILS | WHO CAN TAKE PART |
| 14th May | JumeirahCarltonTower,Knightsbridge | HDA Professional Dance Troupe & HDA students |
| 18th May | Bollywood Easter Extravaganza - Talent Show | Students, HDA Professional Dance Troupe, Teachers |
| 19th May | Mehndi Function - Heathrow | HDA Professional Dance Troupe |
| 29th May | Wedding Reception - Greenwich | HDA Professional Dance Troupe |
| May/June | 'Merchants of Bollywood', stage production - London | CLICK HERE for more information |
| | Upcoming Events - May 2011 | |
| DATE | DETAILS | WHO TOOK PART |
| | | |
| 4th June | Redbridge Bazaar - stage event | HDA Professional Dance Troupe |
| 4th June | Collesium Banquenting suite - private event | HDA Professional Dance Troupe |
| 6th June | LIVE Webinar with Honey Kalaria at 7pm - 8:30pm. | Everyone |
| 15th June | Corporate event - London | HDA Professional Dance Troupe, Teachers |
| 19th June | Italy- Mugnana Castle - Private event | HDA professional dancers |
We hope you're all enjoying your classes and are looking forward to your End of Term Show - You've all been dancing / practicing extremely hard and we're delighted to be able to put up a Show - Stopper Event for you all next month...Keep up the great work!
Sincerely,
The HDA Team
Honey's Dance Academy
- Excellence in Bollywood Performing Arts -