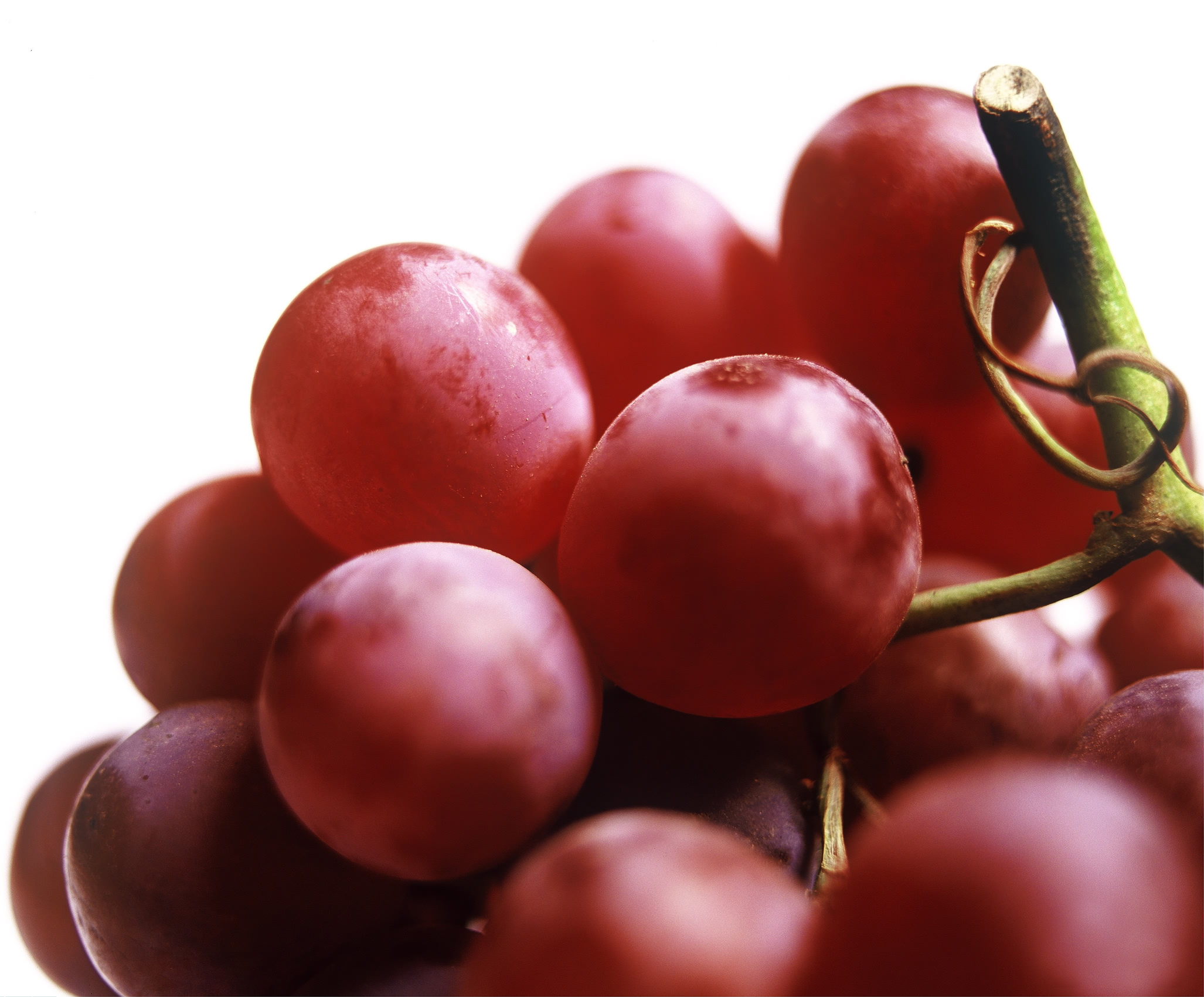 Manheim Location
Santa Cruz

Limeade and Lemonade

Bulk Banana Chips
$3.39/LB

Bubbies
Kosher Dill Pickles 16oz
$4.79

Sharkies
Energy Fruit Chews 1.58oz
$1.49

Kashi
Warm Cinnamon Cereal
12.4oz
$4.99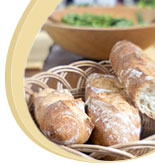 New Enterprise
Location

GF Cinnamon Sugar Bagel Chips
$4.67
Udis
White/Whole grain GF Bread
$5.26
Nicciolata
Hazelnut Chocolate Spread
$4.92
Yogurt Covered Almonds
$7.13
Earth Balance
Crunchy Coconut Peanut Butter
$5.52
Going on Vacation this summer and eating out?
Be sure to pack your Garlic along with Food Poisoning Detox by Professional Health Products.
One of the worst disease-causing stomach bacteria of all has met its match -- and if you're like me, you're going to love the taste of this one.

Researchers say the Campylobacter jejuni bacteria responsible for some 2.5 million cases of food poisoning every year can be stopped cold by diallyl sulfide -- a compound found inside garlic.

That's a trick even most antibiotics can't pull off, so until now the best "treatment" for Campylobacter jejuni has been to wait for the diarrhea and stomach pain to end.

Smart docs know this and don't even bother with meds. The rest prescribe erythromycin or ciprofloxacin -- a waste of everyone's time, since neither antibiotic can penetrate the biofilm that the bacteria often hide behind.

Both meds also come with their own risk of diarrhea and stomach pain, so all you REALLY get from this "treatment" is a chance to double your displeasure.

Diallyl sulfide, on the other hand, can break through that biofilm like the Kool-Aid Man...OH YEAH! -- making it 100 times more effective than either drug at killing the bacteria.

It remains to be seen if you can make dining out safer by simply ordering extra garlic on all your dishes -- but whether you're eating in a restaurant or staying home, there ARE plenty of good reasons to put some garlic in everything (with the possible exception of dessert): Garlic can fight heart disease,
cancer
and inflammation,
lower blood pressure
, and kill viruses as well as bacteria.

If you want all those benefits, skip the garlic powder and use
fresh garlic cloves
. Chop or crush them first, then let the mixture sit for 15 minutes at room temperature.

This causes an enzyme reaction that maximizes garlic's benefits.

Then, add it raw to spreads and salads. If you can't take it raw, add it to your dishes only during the final minutes of cooking (be careful here as too much heat will wipe out the benefits).

The only risks of excess garlic are social -- but a few breath mints will take care of that.

Keeping vampires and bacteria away at the same time.
A forwarded email written by: William Campbell Douglass II, M.D.
Stress Awareness Month
Stress comes in all shapes and sizes and can affect everything and everybody. Levels of stress, both physical and mental, and the ability to cope with it are different for everyone.
What Can YOU Do About Stress
By Paula Himes,Mind/Body Wellness Consultant
Stress, stress, stress......what can you do? It seems to be all around us these days. People are dealing with the
high price of gas, increased food costs, busy lives, and oddly enough, crazy weather this spring. So, what can you do?
One of things that I often suggest to clients is to buy a copy of The Relaxation & Stress Reduction book by Martha Davis, PhD, Elizabeth Robbins Eshelman, and Matthew McKay, PhD. This book offers great stress management and relaxation techniques that really do work. They are easy to understand and simple to apply. The best part is that they can be really effective in alleviating symptoms of stress.
According to the authors, stress is defined as any change to which you must adapt. Think about your own life. Are there changes that have occurred to which you are now adjusting to? We know that many things in our lives are constantly changing. If you read my blog last month I shared some information about how stress affects our body and suppresses our immune system. This can then sometimes bring on unwanted states of un-wellness. It is not surprising that the rate of stress related illnesses has continued to climb at an alarming rate. That is why it is vitally important for each and every one of us to learn and incorporate stress reduction techniques in to our daily lives.
One of the reasons that I like this book so much is because of the very helpful chart right in the front of the book. It helps you identify exactly which particular stress reduction technique would help you with stress-related symptoms. For example, let's say you were dealing with high blood pressure. Then you would look at the chart and see what specific techniques could possibly help you, such as progressive relaxation, deep breathing, biofeedback, and meditation. Or, let's say you are experiencing insomnia, then you would look at the chart and see that applied relaxation, thought stopping, and exercise would be helpful for you. Each of the 20 different techniques has a whole chapter devoted to the process and is explained very well. There is even a whole chapter devoted to coping skills for anxiety and coping skills for anger.
Be sure to look for the sixth edition of the book, since it would contain the most up to date techniques. I think that you would find it helpful. Sometimes, however, clients tell me that they have tried different ways of helping themselves, but they still do not feel any improvement. If that is the case, then I would probably suggest scheduling an appointment for nutritional counseling here at Health by Choice. You could also consider having a private stress reduction session to find out what would be the most effective way to help make progress in reducing the stress in your life, as well as helping you adjust to stressors that you are experiencing. Ultimately, we all want to have healthy, happy lives. Incorporating a stress reduction program in your life will help you reach this goal.
***********************************************************************************************
De-stress With X
By Walt Lang, ND
There are a variety of ways that we can positively deal with stress; such as, meditation, gardening, deep breathing, journaling, prayer, support groups, cooking, massage, saunas, and laughter. And did I forget to mention eXercise. Daily eXercise has been shown to release tension and use up emotionally stimulated hormones and relieve stress. X can release endorphins which are the feel-good hormones for our bodies.
Activities involving contralateral movement (alternating simultaneous movement of the right arm and left leg with the left arm and right leg) have been reported to have both neurological and cardiovascular benefits. Running and cross country skiing would be considered contralateral exercises; however, riding a bicycle and playing gold would not. To maximize the benefits of walking, you should allow your arms to swing freely or deliberated move them in a pumping motion in alternation with your legs.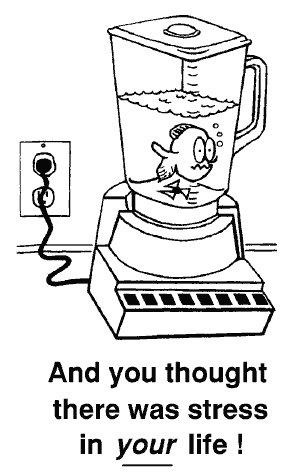 This movement is similar to crawling which we learned as an infant and was important to the programming of our brains.
Dr. Mark Hyman in his book The Blood Sugar Solution states that "what most people don't realize is that what you do to your body affects your brain as well. High sugar levels are linked to mood disorders, cognitive disorders, and brain aging. The links between stress, weight gain, mental disorders, and blood sugar imbalances show that managing stress is a critical component of obesity and diabetes research. "
So what is the best X? The one that you will enjoy and do consistently. Experts recommend that a complete eXercise program should include the four major types of X:
Flexibility: Stretching, Yoga, Tai Chi, Qi gong, Somatics
Stamina/Endurance: Walking, Running, Cycling, Swimming, Racquet Sports
Strength: Resistance Training with weights or bands
Mental stimulation: Golf
Adults should engage in at least 30 minutes of moderate-intensity X above usual activity most days of the week. Children and adolescents should engage in 60 minutes of X every day of the week. Pregnant women 30 minutes moderate-intensity X most days forgoing any medical issues. Before starting any exercise program, you should consult with your health care provider to determine what you can safely do.
Other benefits attributed to X beyond stress management include: detoxification, lymphatic improvement, heart health, blood sugar modulation, bone density, cholesterol control, improved sleep, weight management, and pain modulation. In the February 2012 issue of What Doctors Don't Tell You a research study noted the benefits of Viniyoga compared to stretching on a group of individuals with moderate back pain. "They found improvements as well as reductions in medication use in both groups. The study participants were still not taking medication three months after stopping the yoga classes."
So be sure to supplement your stress management program with a daily dose of X.
************************************************************************************************
Got Stress, Get Some 'D'
By Patty Douglas, BSN, RN, CCT
Stress...stress and more stress---There is no doubt about it--Americans are stressed -our daily lives with all of its modern conveniences should have us relaxing and enjoying life to the fullest but that is not the case. Despite the vast array of knowledge on health and wellness available to us, we are getting sicker and sicker.
Stress is a major contributing factor to the increasing number afflicted with a chronic disease in this country. According to the Center for Disease Control and Prevention, chronic diseases are the leading cause of death and disability in the United States. And the sad fact is that dying of a chronic illness can take a long miserable time.
So what's a body to do?????
How can we, as individuals, decrease our risk of acquiring a chronic disease such as diabetes, heart disease, crippling arthritis and/or the dreaded "C" word-Cancer.
Well, I have great news for you---one way is to make sure your body has adequate Vitamin D. Ideal levels of Vitamin D will lower your risk of developing a chronic disease. And if you have already been diagnosed with one, raising your Vitamin D levels can improve your prognosis. Dr. John Cannell, a noted expert on Vitamin D, recommends levels between 50-80 ng/ml. Vitamin D not only keeps our bones healthy but is critical for almost every function occurring in the body.
We can only obtain Vitamin D from direct sunlight or by oral supplementation. Unfortunately our avoidance of the sun, use of sunscreen and indoor lifestyles has created widespread deficiency. It is estimated that three fourths of Americans are Vitamin D deficient. A common myth is that we can get enough Vitamin D from milk but we would actually need to drink 50 glasses of milk daily to obtain 5,000 units of Vitamin D. Dr. Cannell recommends this daily dose for those who routinely avoid the sun. Dr. Cannell has developed an excellent web site (vitamindcouncil.org) to increase awareness on the importance of Vitamin D. Dr. Cannell also recently published a new book " The Athelete's Edge-Quicker, Stronger, Faster with Vitamin D". This book is a great read and not just for atheletes. After all, who doesn't want to have more energy and vitality!!! Dr. Cannell's website and new book provide vital information on how Vitamin D can improve our health and well-being.
Dr. Cannell recommends 3 ways for adults to ensure adequate Vitamin D levels:
Regularly receiving midday sun exposure in the late spring, summer, and early fall, exposing as much of the skin as possible for 20-30 minutes (being careful to never burn). Individuals with dark skin need longer exposure times-up to six times longer.
During the winter months regularly use a high quality sun bed (again take care to never burn).
Take 5,000 units per day for 2-3 months and then obtain a 25-hydroxyvitamin D test. Adjust your dosage so that blood levels fall between 50-80 ng/ml year round. Your doctor can order the blood test for you. Another option is to order the test (cost-$65.00) through the Vitamin D Council website.
Vitamin D deficiency is very easy and inexpensive to correct, so take the time to learn more about Vitamin D. Ask your doctor to order the blood test for you or get the test from the Vitamin D Council website. And make an effort to get out in the sunshine every day, your body will thank you by working more efficiently for you.
June Events
June 8th
Bedford County Courthouse Health Fair
Bedford, PA
Look for our booth!
June 9th
9am-3pm
Manheim Market
Manheim, PA
Visit our store for coupons, samples and store specials!
June 17th
Happy Father's Day!
June 26th
6pm-9pm
Natural Alliance Meeting
Farm & Home Center, Lancaster PA
SAVE THE DATES
July 20th & 21st
Burn Seminar with John Keim
HBC, New Enterprise
September 15th
Annual Fall Festival & Wellness Fair
HBC, New Enterprise
September 21st - 23rd
Mother Earth News Fair
Seven Springs Resort
Look for our booth!!