WorldBoston Recommends:
Global Pitchfest
Swissnex Boston, venturelab, HULT Business School and MassChallenge present:
Global Pitchfest 2015
Monday, June 15

6:00 pm - 10:00 pm
As part of the Venture Leaders Boston Bootcamp, 30 entrepreneurs from all over the world will be going head-to-head for the title of Global Pitchfest Champion. The event will end with a catered networking session.
Best of all, YOU will crown the champion using a text-message-based polling system!
Check out video profiles of the 20 Venture Leaders, being presented by swissnex Boston and venturelab.
Venue:
Hult Business School
1 Education Street
Cambridge, MA 02141
Save the date:
Diplomacy Begins Here
The World Affairs Council of New Hampshire and WorldBoston present:
Diplomacy Begins Here
Global Ties U.S. Regional Summit
Thursday, August 27th
WorldBoston and the World Affairs Council of NH have been selected to co-host a regional diplomacy summits by the U.S. State Department and Global Ties U.S., in honor of the 75th anniversary of the country's premiere professional development exchange program. The summit is designed to engage globally-minded people from all walks of life to explore the innovations and impacts that stem from international relationships.
This year's closing keynote dinner will feature Seth Goldman, CEO of Honest Tea, on the topic of socially responsible business and entrepreneurship.
Registration Opens Soon!
Venue:
Radisson Hotel
700 Elm Street
Manchester, NH 03101
You can support our work without even leaving your desk! By spreading the word about WorldBoston, you help us reach new audiences and bring in new members and citizen diplomats. Here are a few of the places you can find us online:
Keep up-to-date on upcoming international visitor projects and WorldBoston events, and now follow our blog right on
worldboston.org!
Get the latest on WorldBoston events and visitor programs, find out who else in #Boston is a citizen diplomat and learn about the work of our partners in the U.S. and beyond.
For pictures, news articles, videos, and relevant announcements about WorldBoston events and international visitors.

The International Visitor Leadership Program (IVLP) is the U.S. Department of State's premier professional exchange program and WorldBoston's main Citizen Diplomacy partner.
Launched in 1940, the IVLP is a professional exchange program that seeks to build mutual understanding between the U.S. and other nations through carefully designed short-term visits to the U.S. for current and emerging foreign leaders. These visits reflect the International Visitors' professional interests and support the foreign policy goals of the United States.
The U.S. Department of State's Bureau of Educational and Cultural Affairs funds and administers the IVLP. In doing so, the Bureau enters cooperative agreements with National Program Agencies, a group of private, not-for-profit organizations based in Washington, D.C., that design and implement national IVLP itineraries.
In addition to the National Program Agencies, the International Visitor Leadership Program relies on the commitment and skills of local community organizations across the U.S., known as Centers for International Visitors (CIVs). Under the professional association of Global Ties U.S., local CIV members develop professional programs, arrange cultural activities, and provide home hospitality for international visitors.
WorldBoston is part of the Global Ties network of more than 90 CIVs in 45 states.
June at WorldBoston
Updates from the Office
Dear Friends,
The arrival of summer means some seasonal changes at WorldBoston, but plenty of activity - and chances to get involved.
Global Education
Great Decisions wraps up for the summer with a much-anticipated session on The Mideast and Mediterranean Refugee Crisis. Chat & Chowder extends into July with The World Politics of a Changing Energy Landscape before also going on summer hiatus. (See below for details.) But don't worry; both series will be back in the fall!
This month also sees the conclusion of our Fulbright Scholars Cultural Enrichment program when participants and their families head to the Blackstone River Valley, the birthplace of the American Industrial Revolution. We bid fond farewell to those Scholars who have finished their fellowships and are heading to their home countries soon, and we hope to see the returning Scholars for more events in the new academic year.
Citizen Diplomacy
As the many flags in this month's newsletter show, it has been high season for visitors' programs at WorldBoston. We're grateful to the hundreds of individuals in our region who make these visits relevant and fulfilling for the delegates. Remember, you can be a citizen diplomat, too: A great way to get involved is to provide home hospitality - a meal and conversation - for a small group of visitors. Please contact Mallory McCoy (mmccoy@worldboston.org) to learn more.
Community
Summer marks the return of our popular WB2030 Happy Hours for young professionals: Stay tuned on Happy Hour plans for July and August.
Finally, we're pleased that Ben Schwartz of TD Securities has joined the WorldBoston board: Welcome, Ben!
Best regards,
Mary P. Yntema
President & CEO
Reserve Your Space
Featuring:
Research Fellow, Belfer Center for Science and International Affairs
With the onset of the Arab Spring and a new wave of political upheaval across the Middle East and North Africa, came a refugee crisis of disastrous proportions. Since 2011, the numbers of refugees across the Mediterranean region has swelled, with huge populations fleeing civil war in Syria and Libya, and others escaping civil strife elsewhere. The ramifications of this crisis are being felt across the region as neighboring countries attempt to accommodate the millions who seek asylum. These vulnerable populations have few options as many neighboring countries are poorly equipped to handle the population influx while Europe continues to deal with the political and economic fallout caused by the 2008 recession. What can be done to prevent the creation of a "lost generation" and protect those seeking safety and prosperity? How can the region's nations be best equipped to deal with a problem that remains the responsibility of the whole international community?

Admission: Free
Food and refreshments served!

Seating limited; RSVP here.
Event details here. Contact mpizziferri@worldboston.org with any questions.
WorldBoston's Great Decisions Series is generously supported by The Lowell Institute of Boston
Downtown Harvard Club of Boston
Featuring:
Senior Adviser, CNA Corporation
Former U.S. Deputy Assistant Secretary of Defense
Spurred by the shale energy revolution in North America and a vast new thirst for energy in Asia, global energy trends are changing dramatically. OPEC and other traditional energy suppliers have struggled to keep pace with these shifts in supply and demand, resulting in a five-year low in global crude oil prices. Russia, long known for using natural gas exports as a political lever, will similarly struggle as recently-developed drilling techniques introduce unlikely players into the natural gas market. James Clad, an expert on the geopolitics of energy and a former diplomat, war correspondent, Georgetown University professor, and U.S. deputy assistant secretary of defense, will describe the describe the origins of this rapidly changing global energy landscape and discuss the impacts it will have on our world.
Admission: $17 WorldBoston Members / $27 General Admission
Food and refreshments served!

Seating limited; RSVP here.
Event details here. Contact mpizziferri@worldboston.org with any questions.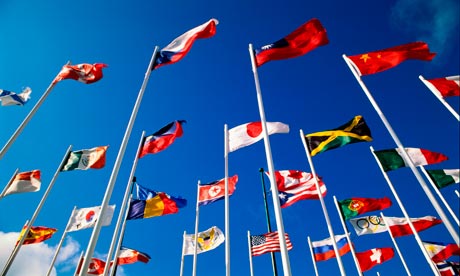 Multi-Regional Project
Coastal and Marine Resources Management in the U.S.
June 10 - 16
A delegation comprised of professionals from the public and private sector of 17 different countries is currently in Boston visiting universities, government departments, and private businesses to examine U.S. efforts to address coastal and marine management issues.
Canada
Disability advocates and representatives from public institutions such as universities, municipal and provincial government, city planning officials, NGOs, architects, and designers are coming to Boston to look at the Americans with Disabilities Act and its role in US society since its introduction in 1990.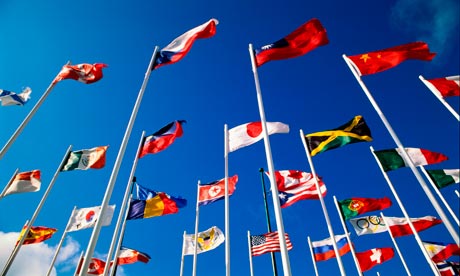 Multi-Regional Project

Global Economic Cooperation and Revitalization

June 16 - 20
We will be welcoming 22 delegates from across 5 different continents to Boston so that they can examine international economic cooperation in the context of the growth and integration of emerging markets into the world economy.
Iran
May 12 - 16
A delegation of ten women entrepreneurs came to Boston
to learn about university programs, government initiatives, and networking projects dedicated to engaging and supporting women as leaders in business and entrepreneurship. Places visited include Bentley University's Center for Women in Business, the Mayor's Office of Women's Advancement, the Center for Women and Enterprise, and Entrepreneurship for All in Lowell, MA.
Bolivia
May 14 - 16

Seven entrepreneurs and business leaders from Bolivia came to Boston to examine the role of entrepreneurship and innovation in promoting economic growth, with a focus on business incubator and accelerator programs, local government policy development to encourage private enterprise, and public-private collaboration.
Ms. Candy Lugaz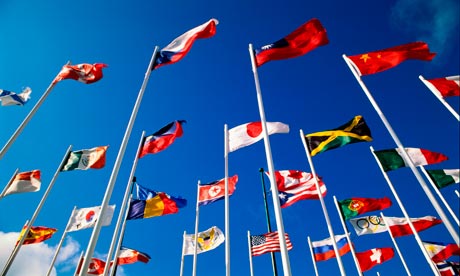 May 20 - 23

Ms. Lugaz, a project manager for the Institute of International Educational Planning at UNESCO, visited Boston to learn about public education policy development and the role of key stakeholders in the U.S. education system, including the engagement and inclusion of teachers, parents, school leaders, and the community.
Afghanistan

May 29 - 30
A delegation of five visitors from Afghanistan visited Boston for a cultural weekend as a part of their national program that examined the involvement and engagement of youth to be civic leaders.
Panama
June 3 - 6

A group of entrepreneurs, who were both Panamanian students and professionals from the private sector, came to Boston to interact with local entrepreneurs and to explore how entrepreneurs access technology and financial support to help their businesses grow.
Uzbekistan
Innovative Library Services
June 4 - 9
A delegation of executives from the National Library of Uzbekistan recently visited Boston to examine the process of digitization of library resources in addition to assessing the usage of mobile devices and computers at U.S. libraries.