Welcome to June's Reflection.
We hope you're enjoying our series exploring films and books offering different perspectives on the shifts in consciousness happening on our planet at this time.



This month's offering, The Gentle Art of Blessing, is a soulful book by author, speaker and workshop facilitator, Pierre Pradervand.
Special thanks to Sr. Peg Bishop, OSF for compiling this month's review and sharing her first-hand experience working with the book.
Please contact Dexanne Card at
dexanne@newmomentumfhu.org
to share your favorite book or film.
Previous reviews are available at
Monthly Reflection Series.
---
JUNE REFLECTION
The Gentle Art of Blessing
A Book by Pierre Pradervand
"This is a simple, democratic, grassroots spiritual practice that gradually brings more love into the life of the person who practices it and into the world.
The Gentle Art of Blessing
is an antidote for resentments and an invitation to become a bigger soul."
~ Jean Shinoda Bolen, MD, Jungian analyst
and author of Goddesses in Everywoman
BOOK REVIEW
(Excerpted from Simon & Schuster's website)
Can a Blessing Change the World? According to Pierre Pradervand, making the conscious choice to bless every person or being around you can truly make a world of difference in yourself and in others around you. In The Gentle Art of Blessing, Pradervand shows that the practice of blessing has the power to create more than just a renewed perspective. It unleashes tangible benefits throughout your entire life -- through your daily interactions, your life-long relationships, and in the way your approach your place in the world.
Pradervand describes blessing as genuinely wishing the best for another person through seeing their individual worth and honoring them for it. By looking at several different perspectives -- providing spiritual inspiration from Hinduism, Taoism, the Koran, the Bible, and other important spiritual sources --
The Gentle Art of Blessing
explores the potential in shifting one's attitude from confrontation and negativity to acceptance and enthusiasm. A powerfully simple way of perceiving and shaping our surroundings, blessings can reflect the unconditional love and acceptance that is necessary for world -- and inner -- peace.
Pierre Pradervand has worked for decades in personal development and social justice. His impressive career includes work on nearly every continent, and as a speaker and workshop facilitator, Pierre often gives talks on how to live a more enriched and contented life. In his workshops, he provides personal development tools that empower everyone to find and strengthen their internal anchors.

"To bless means to wish, unconditionally and from the deepest chamber of your heart, unrestricted good for others and events; it means to hallow, to hold in reverence, to behold with awe that which is always a gift from the Creator. He who is hallowed by your blessing is set aside, consecrated, holy, whole. To bless is to invoke divine care upon, to speak or think gratefully for, to confer happiness upon, although we ourselves are never the bestower, but simply the joyful witnesses of life's abundance."
~ Pierre Pradervand
---
THE GENTLE ART OF BLESSING ... IN ACTION
Sr. Peg Bishop, OSF Shares Her Experience

I have read
The Gentle Art of Blessing
three times and plan to nourish this way of life by continuing to read a page a day. It is a great attitude adjuster which notably changes my emotions and releases stress in my body. I see and feel in more expanded and loving ways each time I send out blessings or give them to myself.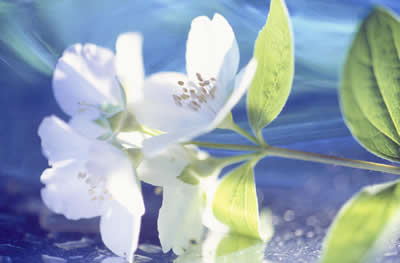 I am Pastoral Care Director at University Place, a Senior Community with apartments, condos, assisted living and skilled care facility in West Lafayette, Indiana. We have a diverse community of all religions including atheist and those who are anti-religion. I believe that this book can appeal to all of them
because people can more easily accept the concept of blessings.
I plan to introduce it to our staff and residents during this coming year.
Our pastoral care staff has gathered to send blessings to people who are struggling and found it changes us as much as it does those we bless.
DISCUSSION QUESTIONS
(From The Gentle Art of Blessing by Pierre Pradervand)

1) Tell us about the last times you blessed people in your life. What was that like for you? For them?
2) Do you have a favorite blessing from your culture or heritage?

3) What kinds of daily ritual in your life could benefit from a blessing?

4) What would you say to bless your home and your family?

5) How do you normally begin your day? What kind of blessing could you say to start your day in alignment with the law of positive expectations? Think of all aspects of your day, from work, to family, to friends, to your hobbies.

6) Have you ever been in the presence of someone who loves you unconditionally? How did it make you feel?

7) Think of the people you judge on a daily basis. How would it feel to replace judgment with acceptance through giving a blessing?

8) How do you practice unconditional love in your life?

9) Are there any hardships you've experienced that you now see as blessings?

10) Lessons present themselves repeatedly in your life. What will it take to learn them?
---