DON'T MISS OUT!
THE
DEADLINE TO PURCHASE TICKETS IS TOMORROW!!
ANNUAL LHBA LEGISLATIVE CRAWFISH BOIL
Join us after we lobby at the Capitol for our annual crawfish boil! Don't miss this chance to mingle with your fellow LHBA members & our Louisiana State Legislators!
PLEASE NOTE THAT THE BOIL LOCATION HAS CHANGED THIS YEAR
Tuesday, April 19
Capitol Park Museum
660 North Fourth Street
Downtown Baton Rouge
Tickets MUST BE purchased by
April 5th
NO tickets will be sold at the door!
Your ticket includes music and entertainment by the Overboard band, beer & soft drinks, all you can eat crawfish, fried catfish, hush puppies, and home-made bread pudding by Chef KD!
CLICK HERE TO PURCHASE YOUR TICKETS TODAY
Special Session ended in a last minute flurry of revenue raising measures with much confusion as to what passed. The Department of Revenue will begin to enforce these new sales taxes beginning April 1
st
. The budget for the next fiscal year (starting in July of this year) is still in question with a $750 million shortfall.
Currently, bills are slowly being introduced after the committees had initial organizational meetings. With the new election cycle, many of the legislative members are new to committees. LHBA focuses our efforts mainly in Commerce, Civil Law and Labor Committees.
Bills such as minimum wage increases and additional employer penalties will continue to be fought by LHBA. Please look out for emails as we will send an alert to our members if detrimental legislation moves through the process.
LEGISLATIVE BRIEFING
& LUNCH PROVIDED BY LHBA
THE DEADLINE TO REGISTER FOR THE LUNCH IS TOMORROW, APRIL 5th!!
If you are joining us to lobby at the Capitol on April 19th, LHBA would like to provide you with a FREE delicious lunch!!
We will host a lunch before the Legislative briefing at the
Hilton Capitol Center in Downtown Baton Rouge.
After the briefing, we will all head to the Capitol.
LHBA will provide transportation to the Capitol for those who do not wish to drive their personal vehicles.
YOU MUST REGISTER FOR THE FREE LUNCH BY APRIL 5th IN ORDER TO ATTEND!!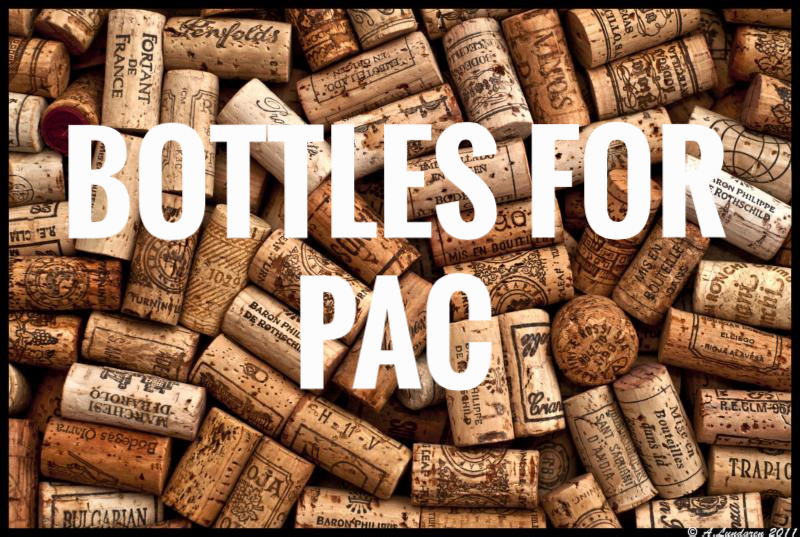 THE DEADLINE TO REGISTER IS TOMORROW, APRIL 5th!! DON'T MISS THIS AWESOME EVENT!!
Your ticket to this event includes:
Open bar & incredible buffet dinner

Ticket for the "Cork Pull" where everyone wins a bottle of wine or liquor valued at $10-$50!!

Entry into the raffle for a 3 night stay at the Sandestin Hilton Beach Resort during the LHBA Summer Board Meeting!!
Ticket sales will end April 5th!! No tickets will be sold after the deadline. NO EXCEPTIONS!!
Builders: Did You Participate in Home Ownership Warranty (HOW) 20+ Years Ago?

You May Be Entitled to a Cash Refund
Twenty-two years after it went into receivership, builders who made capital contributions to the HOW - "Home Ownership Warranty" companies may be eligible to get some of their money back.


If you were an original investor, you may be eligible to receive a portion of your original capital contribution; however, further action is required to ensure that HOW Companies has your correct information on file.
For more information and to verify the HOW Companies has accurate contact information, please do the following:
Scroll to the very bottom where it lists a link to each state;

Click on Louisiana and select "open or save" the document;

From there - be sure to locate your name/company name (may be multiple instances) and verify that your information is correct
By April 15, 2016, the Eligible Builder's or Builder Distributee's authorized representative or counsel should send the requested information to Susan Roehm by e-mail to

sroehm@palomarfin.com

, by fax to 512-404-6530, or by mail to:
Palomar Financial, LC
Attn: Susan Roehm
11401 Century Oaks Terrace, Suite 310
Austin, Texas 78758

For additional information, please refer to the November 29, 2004 "Application for Order Setting Hearing on Plans of Liquidation for HOW Insurance Company" and the June 13, 2005 "Order Approving Plans of Liquidation," both available at www.howcorp.com/document.htm.
LHBA SPRING BOD AGENDA
Tuesday, April 19th
12:30 - Lunch for those attending the Legislative Briefing/Lobby
RSVP Required by April 5th
1:30 - Legislative Briefing
2:30 Lobbying at the Capitol
5:00 - Legislative Crawfish Boil - Capital Park Museum
$20 per person - Free beer
Cash bar wine and cocktails
Wednesday, April 20th
7:30 - Past Assoc. VP - Breakfast
7:30 - Sr. Officer - Breakfast
8:30 - Remodelers Council
8:30 - Associates Council
10:00 - Membership Committee
11:00 - Legal Housing Task Force
3:30 - Presidents Council
6:00 - 8:00 LHBA PAC Fundraiser
The River Room - $60 per person (deadline April 5th)
Buffet Dinner & entry into "Bottles for PAC" cork pull AND chance to win 3 nights at Sandestin Hilton during LHBA Summer board meeting
Thursday, April 21st
7:15 - Past Presidents Breakfast
8:30 Board of Directors Meeting
THE

NEW

LHBA MOBILE RESPONSIVE WEBSITE WILL BE PRESENTED AT THE PUBLIC RELATIONS MEETING ON WEDNESDAY, APRIL 20th. IF YOU'D LIKE TO EXPLORE THE NEW SITE WITH US BEFORE THE BOARD MEETING,
PLEASE JOIN US AT OUR 1:00 MEETING!
If you have any questions, please email Stephanie@LHBA.org
BUILD-PAC'S NEW "FAIR SHARE" PROGRAM
BUILD-PAC's new Fair Share campaign is the easiest way to get involved in the political process. We are asking every member to do their Fair Share for the housing industry by contributing just $25 to BUILD-PAC during the 2015-2016 election cycle.
What would happen if every NAHB member did their Fair Share?
If every member does their Fair Share and invests a minimum of $25, then BUILD-PAC will be a $3.5 Million PAC. This would allow BUILD-PAC and housing to have an even greater impact in the 2016 elections.
What is my Fair Share going toward?
Your contribution helps elect pro-housing, pro-business candidates who will support our issues and fight for housing in Congress.

How can I help with the Fair Share campaign?
Please help your state meet its goal. During your state and local meetings back home, ask your peers to do their Fair Share for housing by contributing just $25 to BUILD-PAC in this election cycle. If every member does their Fair Share, then BUILD-PAC's voice will be LOUDER and STRONGER than ever before.

Questions? For more information contact BUILD-PAC staff.
Meghan Everngam, Assistant Vice President | (202) 266-8259 | MEverngam@nahb.org Sofia Fox, Fundraising Manager | (202) 266-8248 | SFox@nahb.org Sashia Moore | (202) 266-8114 | SMMoore@nahb.org NAHB.org/buildpac
Education

Residential Builders must earn 6 CEU credits each year, even with a multi-year license.
April 9 - Remodeling 1,2,3 -
10 AM - Noon &
Call CRBA to Register (225)769-7696
CONTACT YOUR LOCAL ASSOCIATION FOR THE MOST UP-TO-DATE LIST OF UPCOMING COURSES
What's going on this month?
LHBA Spring BOD
Northshore HBA
April 1 - Crawfish Boil - Coquille Rec Center, Covington
April 5 - Luncheon, 11:45 - Fleur De Lis Event Center, Mandeville
April 16 - 2016 Raffle House Ribbon Cutting and Early Bird Drawing 12-2pm - Spring Haven in Madisonville
Acadian HBA
April 9&10 and 16&17 - Parade of Homes
April 28 - Crawfish Boil - Acadian Village
HBA of Northeast LA
HBA of Greater New Orleans
April 1 - Crawfish Boil
HBA of Southwest LA
April 7 - Crawfish Boil - VFW Hall
CRBA
April 12 - General Membership Breakfast
: 8:00 AM (SOMETHING NEW!)
Host: NC HARDWARE at FRANKS Cypress Hall in Prairieville.
Social Media

LIKE US
on Fac
ebook and visit our blog for more up-to-date information going on around you!
General Liability Coverage for Builders
Workers' Comp.
Ask about the VIP program!
If you are not a member with us or you have subcontractors that maybe interested, contact Home Builders SIF for more details. 1.877.LHBASIF (1.877.542.2743)
LHBA Builders Risk Program
New Homes
Find and list new homes now using our New Homes Directory linked to our website
Click Here!
Do Business with Members!!!
As an NAHB benefit, members have access to discounts and savings opportunities offered by many top companies
LHBA MISSION STATEMENT
Our goal is to provide Louisiana with quality housing that is safe and affordable.

The Louisiana Home Builders Association is comprised of Builders & Associate members which:
Represents the homebuilding industry before state & regulatory bodies

Serves as the chief advocate of private property rights

Educates the general public as to the advantages of utilizing licensed builders

Promotes professionalism in the homebuilding industry

Promotes economic development & quality of life in Louisiana
Membership Benefits and Rebates

GET REBATES FROM SUPPLIES YOU ALREADY USE!
As an LHBA member, you can be putting money back into your pocket with our NEW and EXCITING LHBA Member Rebate Program! It's very simple to sign up, but to collect the rebates you've earned in 2012, you MUST sign up before February 20th!
www.lhba.org
Check out our website to s

earch for events and other news around t
he state
2016
LHBA Senior Officers


James "Jim" Fine

, President

Conrad Blanchard,
1st Vice President

Nick Castjohn,
2nd Vice President

Curtis Loftin,
3rd Vice President

April Becquet,
Associate VP

Ray Kothe,
NAHB Representative

Peter Young,
Immediate Past
President
Contact Information
Stephanie Reid

Louisiana Home Builders Association

660 Laurel Street

Suite A

Baton Rouge, LA 70802

(225) 387-2714

L


H


B


A