Limoneira Public Offering

On February 13th, Limoneira announced that it priced a public offering of 1,800,000 shares of its common stock at a public offering price of $18.50 per share, for total gross proceeds of approximately $33.3 million. The public offering closed on February 20, 2013, subject to customary closing conditions. Janney Montgomery Scott LLC acted as the lead book running manager for this offering. Roth Capital Partners, LLC acted as co-lead manager of this offering. Feltl and Company Inc. is acting as co-manager of this offering. In addition, the Company has granted the underwriters a 30-day option to purchase up to an additional 270,000 shares of common stock to cover over-allotments, if any.

The Company intends to use the net proceeds from this offering for general corporate purposes, which may include repayment of debt, real estate development and agricultural acquisitions.

Dynamic And Compelling Asia

Asia, the world's largest and most populous continent covers 8.7% of the Earth's total surface area (30% of its land area) and with approximately 4.3 billion people, it is home to 60% of the world's current human population. During the 20th century, Asia's population nearly quadrupled.

Asia has the second largest nominal GDP of all continents, after Europe, but the largest when measured in purchasing power parity. Based on Global Office Locations 2011, Asia dominated the office locations with 4 of top 5 were in Asia.

East Asia had by far the strongest overall Human Development Index (HDI) improvement of any region in the world, nearly doubling average HDI attainment over the past 40 years, according to the report's analysis of health, education, and income data.

Japan and South Korea ranked highest among the countries grouped on the HDI (number 11 and 12 in the world, which are in the "very high human development" category), followed by Hong Kong and Singapore.

Limoneira has been exporting our high quality lemons to Asian markets for decades, and we expect continued success from this region.

Source: The Economist, The Financial Times, National Geographic

Limoneira Unleashes The Natural Power Of Lemons - Manila, Sydney, Shanghai, Seoul, And Hong Kong

After launching its new marketing campaign, "Unleash the Power of Lemons," last year Limoneira partnered with five additional Asian-based experts in the areas of health, beauty, food and drink, lifestyle, and cleaning to promote the many innovative uses of lemons. These experts are passionate, local opinion leaders who have paired with Limoneira to provide tips, uses, recipes, and much more on a new website, www.limoneira.com/unleash. Limoneira has also paired with local experts in Los Angeles, Chicago, New York City, Tokyo, and Osaka.

The local leaders we've paired with are the movers and shakers in their industries, and they are experts in using lemons in a variety of innovative and fun ways. We believe the campaign is a way to help drive consumption for our lemon business. Lemons are one of the most versatile items in the produce department. The "Unleash the Power of Lemons" campaign takes advantage of today's technology, and is fun, informative, and easy. Everyone knows that lemons are a great recipe ingredient and enhancer, but they also have many uses in the areas of health, lifestyle, beauty, and cleaning.

Manila

Christine Dychiao - Beauty

Fashion blogger, retail consultant, and full-time family woman Christine Dychiao is better known these days for her blog, Manila Fashion Observer, so few know that she actually started out writing for the My Money section of Lifestyle Asia.

Her style is a combination of laid-back, effortless New York meets Parisian chic. There is none of the sky-high "ballet" heels that are more fashion than common sense. Still, Dychiao owns her fashion in every sense of the word.

Hong Kong

Antonio Lai - Recipes

Antonio Lai is one of the liquid luminaries setting Hong Kong bars ablaze. His signature mixology is his sensory driven approach to drinks as he sets out to engage all five senses of his guests each night with his cocktail concoctions. Featured in a number of publications, his home cocktail spot, the Quinary Bar in the Central District of Hong Kong, provides a gleaming and sophisticated background for his creative approach to cocktails. Quinary seeks to engage all five senses, using flavor and aroma combinations together with different textures, appearances, and even sounds, to challenge every preconception held about cocktails.

Seoul

Cho Hee-sun - Lifestyle

Cho Hee-sun has a pragmatic approach to interior design with a style characterized by simple clean lines. Her design aesthetic has been embraced by a long list of celebrity clients including actors Song Yoon-ah, Lee Beom-soo, Kim Myeong-min and Lee Seung-yeon. Her interior design firm CCUMIM has been featured in a number of publications including Casa Living, Maison, Lemon Tree, Living Sense, Woman Sense, and more.

Shanghai

Mark Soo - Health

Mark Soo says Shanghai is always busy and hectic, and temptations for an unhealthy lifestyle are everywhere - flashing lights promoting all types of delicious but unhealthy food and drink, delivery service to hard working, sedentary executives, and never-ending dinner parties with lazy Susans overflowing with delicacies. Mark saw an opportunity which led him to create Eternity Fitness, China's first and most-established personal training studio. Eternity Fitness takes a holistic approach to training by providing lifestyle analysis and nutrition planning, rather than just promoting a facility and equipment.

Sydney

Michael Girowal - Cleaning

Michael Girowal did not start his working life as an eco warrior, far from it. He was in real estate, fielding calls from a constant storm of tenants complaining that the products their cleaners had used left them with headaches, allergies, or an increase in their asthma symptoms. Girowal perceived a niche, and Green Clean Australia was born. He and his company have received kudos in the Sydney Morning Herald, Real Living Magazine, and Women's Health.

Windfall Farms - New Communications Piece

Windfall Farms is an exceptional property in one of California's most important wine growing regions and has a number of significant benefits:

One of the finest equestrian properties in the Western United states
In one of the fastest growing AVAs (American Viticulture Areas)
Significant development potential
Abundant water
In close proximity to airports with business jet access

Three parcels within the overall 724 acre property have been highlighted in a new marketing piece to highlight their obvious advantages.

Property: Training Barn and Racetrack Facilities
Location: NW Corner
Land Area: Minimum - 8 Lots/80 acres
Improvements: Improvements include 15,411 square foot training barn, brick construction with copper spires and gutters, abundant high quality water supply from an onsite well, a septic system, power, fire sprinklers and restrooms. The training barn includes 40 individual stalls with steel gates, an overhead hay storage loft, jockeys quarters, kitchen, restrooms and observation deck as well as a 5 stall Eurociser and Aqua Tred. The racetrack is 6 furlongs, (3/4 mile) modeled after Southern California's historic Santa Anita racetrack. The property is fully fenced with a private entry and paved, mature, tree lined streets. Property includes covered sun pens, fenced paddocks, and fenced, irrigated pastures. Price: $5,500,000 = ($68,700 per acre with improvements)

Property: Ag Pastures

Land Area: 6 Lots / 60 Acres

Property includes 5 run-in sheds, and an abundant high quality water supply.

Price: $2,400,000 = ($40,000 per acre with improvements). Individual 10-acre parcels are available for $450,000

Property: Broodmare & Foaling Barn

Location: SW Corner

Land Area: Minimum - 6 Lots/ 60 Acres

Improvements include a 12,063 square foot foaling barn, brick construction with copper spires and gutters, abundant high quality water supply from an onsite well, septic system, power, and fire sprinklers. Included are 24 individual stalls with steel gates and a separate temperature controlled broodmare building with an observation room and 12 stalls with individual exterior access. Additional improvements include shaded, fenced paddocks and irrigated pastures. Adjacent property includes fenced, irrigated pastures and 2 run-in sheds. The property is fully fenced and includes private entry with paved, mature, tree-lined streets.

Price: $4,000,000.00 = ($67,000 per acre with improvements)


Perfect For Your Valentine:








Lemon Butter Cookies




Ingredients:

Directions:

Preheat oven to 325�. Beat butter and zest at medium speed with a heavy-duty electric stand mixer until creamy. Gradually add sugar, beating well.



Combine flour and salt; gradually add to butter mixture, beating until blended. Shape dough into a disc.





Roll dough to 1/8-inch thickness on a lightly floured surface. Cut with a 2 1/4- or 3 1/4-inch heart-shaped cutter; place 1/2 inch apart on parchment paper-lined baking sheets. If desired, cut 1 or 2 holes at top of each cookie (to hang or thread ribbon through after baking).





Bake at 325� for 12 to 14 minutes or until edges are lightly browned. Cool on baking sheets 5 minutes. Transfer to wire racks; cool completely (about 20 minutes). Decorate as desired with Icing and Glaze.

Source: Southern Living
Harold Edwards Interviews On TheStreet.com And Nation's Restaurant News
This past January, Harold Edwards participated in the ICR XChange event in Miami. The ICR XChange is a unique platform where public and private company management teams, institutional investors, sell-side research analysts, investment bankers, private equity professionals, and select members of the media connect with one another to articulate corporate strategies, evaluate new and existing investments, and better understand consumer trends as the year begins. This event is one of the largest investment conferences of the year, featuring presentations by more than 150 public and private companies, with attendance that regularly exceeds 1,500.

Watch Harold's interviews on TheStreet.com by clicking here

TheStreet.com is a leading digital financial media company whose network of digital services provides users, subscribers, and advertisers with a variety of content and tools through a range of online, social media, tablet, and mobile channels. Their mission is to provide the most actionable ideas from the world of investing, finance, and business.

Since its inception in 1996, The Street has distinguished itself from other financial media companies with its journalistic excellence, unbiased approach, and interactive multimedia coverage of the financial markets, economy, industry trends, investment, and financial planning.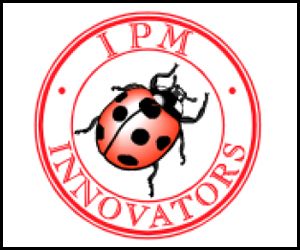 Limoneira Company Receives Integrated Pest Management IPM Innovator Award
In spring of 2012, Limoneira was notified that the California Department of Pest Regulation intended to nominate Limoneira for their prestigious IPM Innovator award. Following a rigorous application process, we were notified in January that our company was one of the award winners. The award ceremony will be held in March in Sacramento at the California Environmental Protection agency.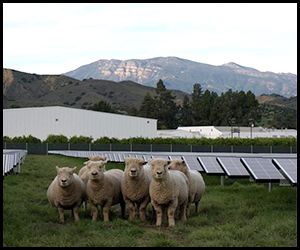 Limoneira's English Miniature Sheep Graze And Patrol Limoneira's Solar Orchards Sustainably
Typically, gravel is used underneath solar panels in photovoltaic installations and weed abatement procedures are put in place. In Limoneira's southern solar array, English Miniature Sheep do the heavy lifting by grazing the native Santa Clara Valley vegetation that was grown for the solar project (it also tops the green roof on the LEED-certified observation facility).
The sheep are a big hit with Limoneira's educational tours. "The kids love them," says Tomas Gonzalez, Limoneira's Manager of Food Safety and Sustainability. Tomas is the flock's "father," and has worked together with local FFA and 4H students to ensure that our sheep are happy and healthy. The sheep are great members of the Limoneira Team and have participated in photo shoots and sales visits.
"It's all part of sustainability" says Gonzalez. "The sheep keep down unwanted vegetation by eating grass, cover crops, and weeds in the vineyard. They help improve the health of the soil. With the sheep eating the grass and weeds, we've eliminated the need for herbicides to kill the unwanted weeds. A bonus is the sheep manure, which looks like black jelly beans. Part of the makeup of the manure is the digested, nutrient-rich green plant matter, which becomes a natural fertilizer for the soil."
Limoneira Lemons Featured In American Salon Magazine
Limoneira Lemons were featured in the January issue of American Salon magazine as part of our UNLEASH THE NATURAL POWER OF LEMONS collaboration with celebrity stylist Billy Yamaguchi. Yamaguchi's Limoneira lemon cooler pedicure refreshes guests with all the ingredients of a lemon cooler cocktail including vodka which boasts cleansing properties; lemon oil to nourish cuticles; exfoliating granulated sugar; and Limoneira lemons. Aaaah . . . .
The Beauty Authority
For 135 years, American Salon has been the beauty professional's choice in a continually evolving and powerful industry. Reaching more than 100,000 subscribers including leading salon owners, managers, and beauty professionals, American Salon is the #1 trade publication in the beauty industry.
Currents Of Change Event On April 28th At Limoneira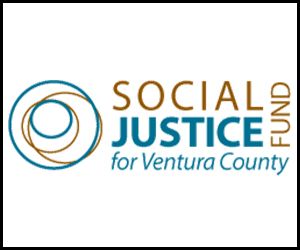 The Social Justice Fund's biggest annual fundraiser,
Currents of Change
, takes place April 28th at Limoneira Ranch. This year's general format includes a speaker, silent and live auctions, Plated Events food, entertainment, and a chance to mingle with "like-minded" people as well as some of their grant recipients. The SJF is the largest donor-led funder and educator of social justice programs in Ventura County.
SJF's motto is Creating Change, Not Charity. The group is a social change, grant-making, and educational organization created and guided by Ventura County donors. SJF has been established to advance equality and opportunity for all. It brings together the resources of a "Giving Circle" - a place where SJF donors come together and have a say in the grants given - and the organizing power of grassroots groups. Together, participants and the community are working to advance solutions to poverty and inequality.
SJF focuses on creating real community change through funding and education that develops leaders, inspires and motivates people to become involved, and advocates for change. It is a bottom-up vision of justice and participatory democracy that is building a safer, healthier, more equitable Ventura County.
Limoneira Winner's Block
This month our lucky winner is Danny Choo of Tokyo, Japan. As our monthly winner, Danny has won a Limoneira Orchard Fresh or Lifestlyes Gift.
Congratulations Danny!!!
For your chance to win, make sure you're on our mailing list to be entered into our monthly drawing. To join click here or visit our website at www.Limoneira.com
Be sure to check out our other contests and drawings for additional changes to win prizes.