New Lemon Trade Show Exhibit

Panels communicating differentiating value propositions for customers for Limoneira lemons were introduced at this year's PMA (Produce Marketing Association) Food Service Conference and Exposition in Monterey. Impactful graphics illustrating Limoneira's year-round global supply, global integrated supply chain, flexible go-to market strategies, sustainable, and Food Safety practices are part of the communication.

30 years ago, PMA's Foodservice Conference & Exposition was launched in Monterey with a few more

than 90 attendees, engaging in roundtable meetings and taking tours of the neighboring Salinas Valley fields and plants.

Today, crowds of more than 1,700 are typical, gathered from around the industry to see more than 155 exhibitors, share the latest trends and food innovations, and showcase their latest products, services, and ideas.




According to the USDA's Agriculture Fact Book, in 2000, Americans consumed 13% more fruits and vegetables than their counterparts in the 1980s. With healthy eating trends on the rise, we envision a promising future for Limoneira's lemons, specialty citrus and avocados.




Albertsons Lunch

Calavo and Limoneira teamed up to showcase delicious avocados and lemons to Albertsons buyers and markets from Southern California Districts.

"You've got to give the customer the merchandise they want, at a price they can afford, complete with lots of tender, loving care." - Joe Albertson.

This simple philosophy guided Joe Albertson when he opened his first grocery store in Boise, Idaho, on July 21, 1939. Albertsons was built upon the foundation of providing superior service, a wide and varied product selection, and tremendous value to their customers every day. That tradition continues today with their more than 450 stores in nine states throughout the Northwest and West Coast. Albertsons is part of the SUPERVALU family of stores.

Following a tour of Calavo and Limoneira facilities, our guests were treated to a catered lunch above Limoneira's bocce ball courts. Chef Jason Collis's menu of smoked chicken, tri-tip, lemon thyme salad with avocados, potato salad, pineapple papaya fruit salad, lemon bars and Limoneira lavender lemonade provided a nice top-off to a delightful excursion with new friends.

Farmer "U" Camp

In July, the Ventura County Resource Conservation District, Food Share, Inc., and Limoneira organized an agricultural camp to teach the importance of agriculture in Ventura County. Our young friends toured Limoneira's solar orchard, packing house, demonstration garden, and visitors' center. They learned the basics of sustainable agriculture, created food art (using the top 10 Ventura County crops), and had a demonstration by Associates Insectary on Beneficial Insects. They also took nature walks, received a talk by a local nutritionist, planted seeds for take-home projects and had a scavenger hunt in Limoneira's demonstration orchard. Following lunch, the kids were provided with Limoneira Kid's sustainable coloring books.

Limoneira Weddings Featured in Blossoming Romance, Inside SCV's (Santa Clarita Valley) Wedding Guide

Limoneira blends over a century of sustainable agriculture with the best in customized weddings. Orchard dining spots high above the valley floor, platforms among the lemon groves framed by magical mountain vistas and historic interior and exterior venues come together to create one-of-a-kind weddings.

Recently Limoneira Ranch was featured in Inside Side SCV Magazine's Destination Weddings Section. Inside Santa Clarita Magazine is distributed to approximately 60,000 homes in the Santa Clarita Valley with a minimum household income of $75,000.

Old-Fashioned Lemonade

Ingredients:

- 6 lemons

- 1 cup white sugar

- 6 cups cold water

Directions:

1. Juice the lemons to make 1 cup of juice. To make your labor easier, FIRMLY roll the lemons between your hand and counter top before cutting in half and juicing.

2. In a gallon pitcher combine 1 cup lemon juice, 1 cup sugar, and 6 cups cold water. Stir. Adjust water to taste. Chill and serve over ice.

Source: Allrecipes.com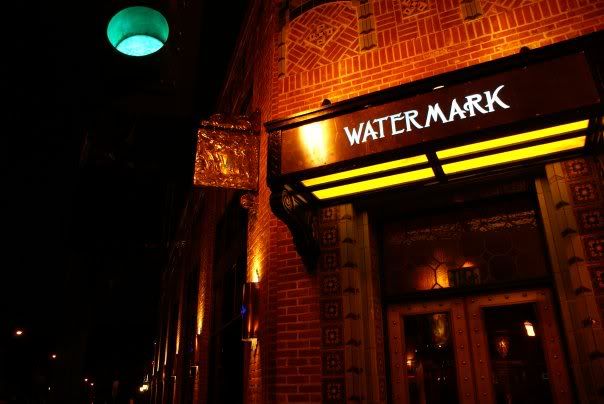 High Above Ventura's Pulsating Urban Core, A New Taste Sensation, The Watermark-Limoneira Lemon Drop Martini Holds Sway
Over the past several years, Mark and Kathy Hartley created what has become a must see destination in downtown Ventura. The Watermark is a restaurant that blends Ventura's tradition with modern elements. All of this is housed inside a building that dates back to the 1920s, which has been transformed into a modern masterpiece. Throughout the restaurant and the rooftop lounge one can easily find a synthesis of old and new. Priceless murals depicting the Camino Real from the 1920s stare down at tables reserved through an online reservation system. Top shelf liquor and wine is housed in the original bank vault from when the building housed Ventura Guarantee Building and Loan Association in late 1920s and early 1930s.

It has often been said that you can't know where you're going unless you know where you've been. The Hartley's have made great efforts to preserve the history of this landmark property and would like to share its history which can be found by clicking here.
Recently Limoneira TV met with Watermark Manager, John Giammanco to taste the Limoneira Watermark Lemondrop Martini. Delicious!
Making a Limoneira Lemon Drop Martini at the Watermark On Main
Bringing It Home's "Summer Fun" Episode Airing Sunday August 7th Will Feature Limoneira Lemons In Four Amazing Jason Collis Recipies. The Show Will Air On ABC In California, And Nationally On The Ion Network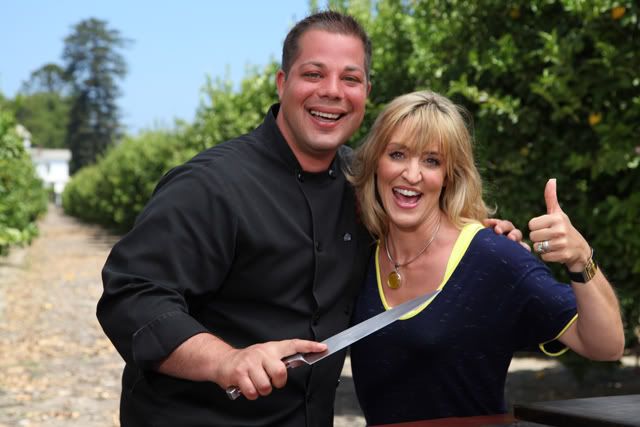 Bringing It Home with Laura McIntosh was a 2008 Emmy Award and 2005 James Beard Award nominee. It has won the Albertsons 2004 Presidents Partnership Award, numerous Telly and Aurora Awards, and the 2008 Communicator Award.
Bringing It Home delivers fresh recipe ideas from today's most innovative chefs, combined with farm-fresh food. The key is the series' celebrated host, Laura McIntosh. "You've heard of MTV's 'Behind the Music'?," says Laura. "I see our show as 'Behind the Food.'" Laura travels throughout the United States and beyond. She takes viewers out to the farms that produce the most abundant and delicious crops. Then she brings them together with culinary wizards that turn this bountiful harvest into fresh, healthy, gourmet meals the whole family will enjoy. The program features recipes and ideas viewers can bring home. " You don't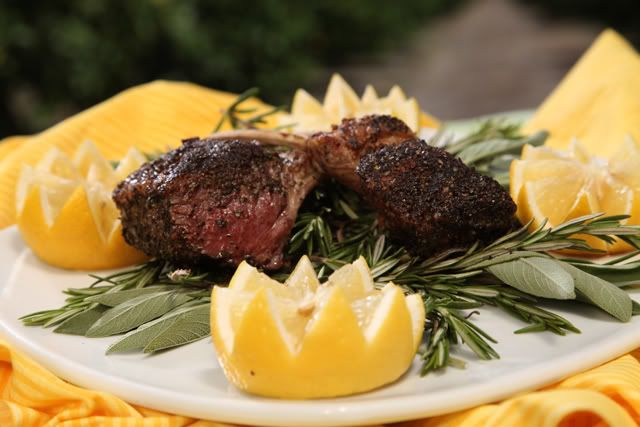 have to spend a day hunting down specialty food stores to find exotic ingredients," says Laura. "Our recipes are as practical as they are delicious, designed to enhance the food's natural flavors. We keep it simple so the dishes are fun and easy to prepare."
Laura said the segment with Jason was "So, so, so, so much fun. His recipes were so inventive, unique and easy to do at home. Loved it.
Please visit http://www.bringingithome.tv and http://www.ionlife.com/home.php for more information.
Benefiting Food Share, The Gourmet Food Truck and Bocce Ball Festival Returns to Limoneira Ranch on Sunday August 21st
Combine Gourmet Food Trucks with their dizzying array of culinary delights, 12 professional bocce ball courts and 4 amazing live bands, and the result is The Gourmet Food Truck and Bocce Ball Festival at Limoneira Ranch presented by Food Share!
Why drive to Los Angeles to experience the food truck movement when it's coming to Ventura County! Come out with friends and family on August 21 from 12-6pm and enjoy a day of sunshine filled with supreme cuisine, great music and a chance to team up and play a couple rounds of bocce ball with friends and family! For one low price, you will be able to access Gourmet Food Trucks, groove out to 4 of the best local bands, and have a chance to learn and play the best Italian game ever invented . . . bocce ball. For more information visit www.boccefestival.com
Todd Hannigan
'You're familiar with some of Hannigan's work already, you just may not be aware of it; he produced and performed on Jack Johnson's "September Sessions" surf film, as well as played the part of backing musician on Johnson's "Lullaby" album. As part owner, producer and engineer for Brotheryn Records, he's worked on many surf films - "Thicker Than Water," "Shelter," "September Sessions" and "A Broke Down Melody."
Review by Graham Haworth, The Sentinel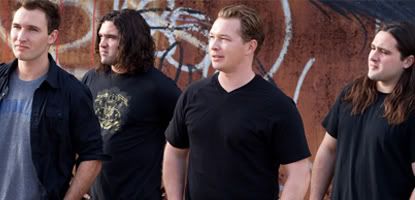 The Shoemaker Brothers
"Strings and honesty galore with this band - think folk rock pounded out on a cello and violins. Think real musicianship. Think about the possibility you've probably never experienced quite anything like the Shoemaker Brothers before."
Review by Matt Driscoll,
The Weekly Volcano
Lee Koch and The Grinders


"Lee Koch and The Grinders are an industrious group of musicians who have recently entered into Southern California's music scene. Using Lee Koch's debut album as a jumping off point, the band writes and performs what many have called bluesy, Americana-Soul. With each member demonstrating a unique musical taste and style of his own, The Grinders have managed to tap into the proven formula of American music. This is a heritage in which they are all delighted to expound on."
Review by The Santa Barbara Independent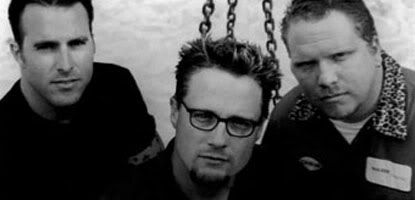 Dr. M
Dr. M plays Rock, Classic rock, hard rock and disco covers, and has been featured at a number of venues throughout Ventura County including The Watermark. Their fans are loyal followers and are looking forward to their appearance on July 24th at Limoneira Ranch.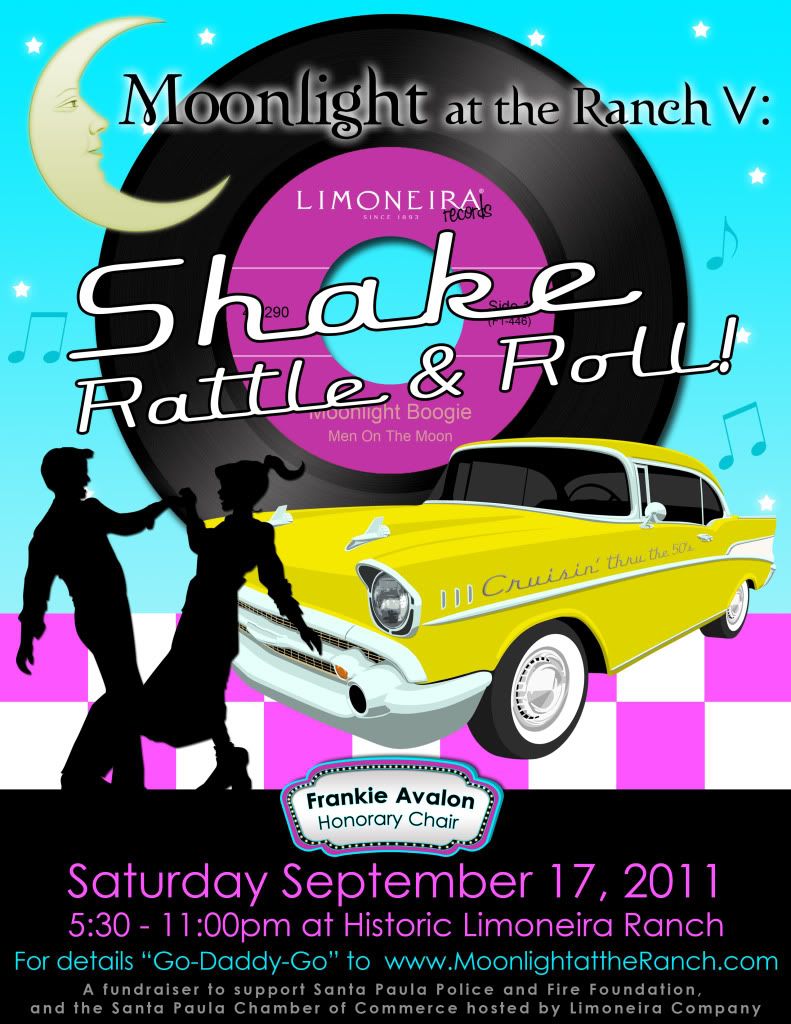 Moonlight at the Ranch V: Shake, Rattle & Roll!
A fundraiser to support the Santa Paula Police & Fire Foundation and Chamber of Commerce
Saturday, September 17, 2011
5:30 to 11 p.m.
At the Limoneira Ranch
Doo-wop till you drop at Moonlight V where "Cruisin' thru the 50's!" will be the nostalgic road trip of a lifetime! Iconic entertainer Frankie Avalon is the Honorary Chairman of Ventura County's signature celebration. The mid-century was famous for the evolution of popular music, the introduction of the new media television and the film emergence of teenagers as real people. From "Davy Crockett" to Ricky Ricardo noting his bride Lucy had some "Splainin' to do!" television, that flickering box with grainy black and white images, helped define (and baby sit!) a generation. From 45 rpm records and transistor radios came the sounds of "Shake, Rattle & Roll!" a cultural phenomenon creating a Sock Hop atmosphere of poodle-skirts, Chevrolets, and men's duck-a-- er - tail haircuts. And like "Venus" the title of his most famous 1950's hit, the brightest of the brightest stars was Frankie Avalon, the kid from Philly whose career took off in the 1950s and is still flying high. Fine restaurants will offer generous samples of their finest cuisine to "Shake, Rattle & Roll!" your taste buds, no-host bars fine spirits and a Raffle fun prizes. There'll be a whole lot of shakin' going on to the music of the renowned Men on the Moon, and a series of fascinating displays highlighting the "Happy Days" of the nation. Moonlight guests are encouraged to dress as their favorite real or fictional character from the 1950s, or of course plan to "Rock Around the Clock" in whatever they are most comfortable in.
T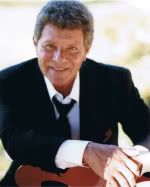 O PURCHASE TICKETS
Tickets to this blast to the past will be available at the Santa Paula Times (944 E. Main St., MC and VISA accepted) and the Santa Paula Chamber of Commerce (200 North 10th Street; cash and checks only please!) during regular business hours. Telephone ticket orders are now being accepted Monday-Friday, 9 a.m.-5 p.m. by calling the Santa Paula Times, 805-525-1890 and using your MC or VISA card or paying by check).
Call at any time and leave a message with your phone number - we'll get right back to you to ensure you'll be able to charge your ticket order and "Go-Daddy-Go" to the September 17 Moonlight at the Ranch V: "Shake, Rattle & Roll!" Tickets ordered by phone can be mailed to the purchaser. If you want more information on "Cruisin' thru the 50's!" with us, visit the Moonlight at the Ranch Facebook page or call 805-525-1890 or 805-525-5561.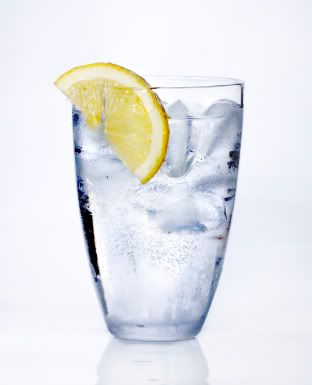 The Many Benefits Of Lemon Water
Many people often love the tart flavor of lemon juice in their dishes but few know that there are enormous benefits of lemon juice and water in everyday life.
The lemon is an inexpensive, easily available citrus fruit, popular for its culinary and medicinal uses. Lemon juice consists of about 5% citric acid that gives a tart taste to the lemon. Lemons are a rich source of vitamin C. They also contain vitamin B, riboflavin, calcium, phosphorus, and magnesium, as well as proteins and carbohydrates. Lemon water makes a healthy drink, and provides a number of health benefits such as:
Good for digestion
Lemons can help relieve many digestion problems when mixed with hot water including nausea, and heartburn. Due to the digestive qualities of lemon juice, symptoms of indigestion such as heartburn and bloating are believed to help dissolve gallstones.
Excellent for Skin Care
Lemons are a natural antiseptic and can help cure problems related to the skin. Lemons are rich in vitamin C and enhance the skin by providing a healthy glow and can help reduce wrinkles and blackheads. Lemon water can also provide soothing comfort to the skin.
Aids in Dental Care
Fresh lemon juice applied to areas of toothache can assist in relieving pain. A massage of lemon juice on gums can stop gum bleeding. Lemons in water can also relieve halitosis and other problems related to gums.
Help Cure Throat Infections
Due to its antibacterial properties, lemons can relieve the effects of throat infections. Diluting the juice of half a lemon and gargling frequently can relieve sore throat pain.
Good for Weight Loss
Lemon water can assist in diet plans by paving the way for faster weight loss. A mixture of lemon juice, lukewarm water, and honey has also been known to reduce body weight.
Controls High Blood Pressure
Since lemons are rich in potassium, lemons can assist in relieving heart-related problems. It can help control high blood pressure, dizziness and nausea as well as providing relaxation to mind and body.
Assists in curing Respiratory Disorders
Lemon water assists in curing respiratory problems, along with breathing problems and can provide relief to asthma sufferers.
A natural diuretic
Lemons are also a diuretic and helps flush bacteria and toxins out of the body.
Reduces Fever
Lemon water can help to break a fever by increasing perspiration and can help provide comfort to those suffering from colds, flu or fever.
Limoneira Winner's Block
This month our lucky winner is Beth Johnson of Atascadero, California. As our monthly winner, Beth has won a Limoneira Orchard Fresh or Lifestlyes Gift.
Congratulations Beth!l!
For your chance to win, make sure you're on our mailing list to be entered into our monthly drawing. To join click here or visit our website at www.Limoneira.com
Be sure to check out our other contests and drawings for additional changes to win prizes.