Ten Things A Supermarket Dietitian Can Do For You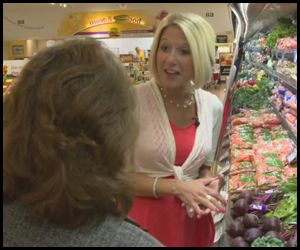 Supermarket dietitians are making major contributions to community nutrition today from starting community-supported agriculture to hosting cooking demonstrations on local news stations. Their jobs are varied but they clearly share the common goal of helping Americans make better food choices every day.
In a recent article in Today's Dietician, Sharon Palmer outlines Ten Things a Supermarket Dietitian Can Do for You and Your Patients. It's geared to the nutritionist community but the information presented is important for all of us.
We list two of these services below. You can find all 10
HERE.
Educate about reading labels. Supermarket dietitians are there to help people understand nutrition labels through in-store education, brochures, articles, website resources, and shelf labeling systems. And many have pushed their stores to adopt nutrition scoring systems such as NuVal to help people make more healthful food choices.
1. Teach people how to cook. Nobody knows better how important it is to get people cooking than supermarket dietitians; it's their top priority. "Cooking in the supermarket aisles needs to be where it's at," said Judy Dodd, MS, RD, LDN, a 19-year veteran of Giant Eagle, a grocery store chain with 14 in-store dietitians.
Supermarket dietitians are involved with cooking demonstrations, cooking classes, developing recipes, and providing website resources. The level of sophistication might surprise you; at PCC Natural Markets in Washington state, the cooking class brochure reads like something you'd find at the Culinary Institute of America.
2. Educate about reading labels. Supermarket dietitians are there to help people understand nutrition labels through in-store education, brochures, articles, website resources, and shelf labeling systems. And many have pushed their stores to adopt nutrition scoring systems such as NuVal to help people make more healthful food choices.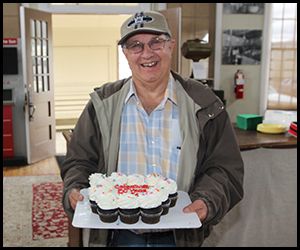 Dan Miller Celebrates 50 Years Of Service At Limoneira
Dan Miller, the Ranch Foreman for Wilson and San Cayetano ranches celebrated 50 years of service on Sunday, May 10. He was hired in 1965 on his return from service to our country in Vietnam and was hired by The Samuel Edwards Associates. Through the merger with The Samuel Edwards Associates in 1985, Dan came to Limoneira Company as the Ranch Foreman of Hillside and Del Sol Ranches. When these ranches were subsequently sold, Dan moved to Wilson Ranch and was later made Ranch Foreman of San Cayetano Ranch. Dan can often be seen around Limoneira's properties, and he's looking years younger than his age. With a smile on his face and a spring in his step, Dan can still give much younger employees a run for their money. Congratulations Dan.
Meet Siena Birdsall - Latest Member Of The Limoneira Global Internship Network
Siena Birdsall is currently obtaining her degree in Agricultural Communications at Cal Poly San Luis Obispo. She's spent the last two years developing and refining her communications and marketing knowledge and says that her studies "have demonstrated the importance of educating the public about our industry." She's passionate about farming in California and say's she "admires Limoneira's focus on sustainability, as well as the education and betterment of our community". Her past experience includes also creating and maintaining the City of Ventura's Facebook, Twitter and Instagram accounts for their clean up the beach program.
Siena is also obtaining a Spanish minor at Cal Poly. She has received a Multilingual Seal, as well as a State Seal of Bi-literacy and she's putting it to use as she collaborates on a project with Limoneira Opinion Leaders Hans Hilberg and Rachel Lujan in Lima Peru.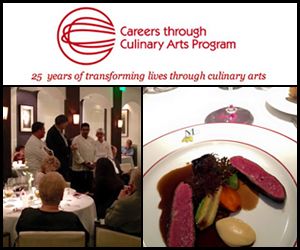 Limoneira Gift Baskets At C-CAPs Spring Benefit Dinner At Michelin-Starred M?lisse In Los Angeles
On Monday, May 11, fine dining connoisseurs were invited to enjoy the modern French cuisine of M?lisse, a Michelin two-star restaurant with event proceeds benefiting C-CAP (Careers through Culinary Arts Program). C-CAP is a non-profit dedicated to preparing underserved students for college and career opportunities in the restaurant and hospitality industries.
At the event, dinner guests had the opportunity to dine in the chic ambiance of the famed restaurant while relishing Chef Josiah Citrin's intriguing season-driven menu. M?lisse has been voted as Zagat's number one rated restaurant in Los Angeles since 2003 and Forbes Travel Guide named M?lisse "One of the Finest Five Star Properties in the World." Chef Citrin, owner of M?lisse, has been named one of the "Best Chefs of the Year" by Los Angeles Magazine. During the dinner, students also shared their remarkable stories and aspirations with guests. In Los Angeles, C-CAP was able to work with 3,000 students in 25 schools and award nearly $600,000 in scholarships in the 2013-2014 academic year. For more information, please visit www.ccapinc.org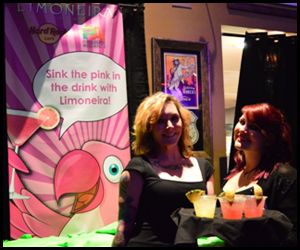 On Friday May 15th, Guests We're Able To SINK THE PINK IN THE DRINK At The Hard Rock Caf? In Chicago
The Hard Rock Caf? in Chicago is an institution and Limoneira and guests were on hand to listen to The Spin Doctors and sample Pink Parrot Martinis made with Limoneira Pink Lemons. The party was in conjunction with The National Restaurant Association Show in Chicago and as the pictures below demonstrate, a good time was had by all.
Click here
to check out more pictures from the event.
Talented Nichole Ipach, Vice President For University Advancement At California State University Channel Islands, Is A Fan Of Limoneira Lifestyles Skin Care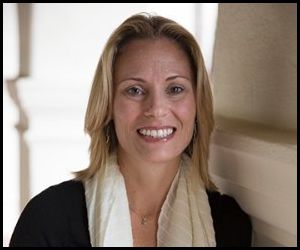 Nichole Ipach is a busy woman. "I've got a very full schedule, and I really need to maximize my time" says Ipach. She knows that making the right first impression is important and she uses Limoneira's Skin Care products to help. "I think Limoneira's skin care products are great. They're natural and easy to use. The ingredients in the line are derived from lemons and avocados which have great benefits for healthy skin".
About Nichole Ipach
Nichole Ipach is an accomplished fundraiser with more than 14 years of experience, including nine years at California State University-Channel Islands.
Ipach joined CI in 2006 as Director of University Development and was promoted to Assistant Vice President in 2009. She previously served as Vice President of Resources and Services for Many Mansions, an affordable housing organization, and as Director of Development for the Food Bank of Santa Barbara County.
During her 12 years in fundraising, she has successfully raised millions in support of general operating expenses, capital campaigns, scholarships, and other organizational needs. Her partnership efforts have resulted in many benefits for the campus and increased opportunities for CI's students, including facilitating the creation of an off-campus Nursing Program with Cottage Health Systems in Santa Barbara and connecting the campus and faculty to the Recording Academy and the Grammy Museum. Ipach was also critical in establishing major funding sources, such as the W.M. Keck Foundation, Conrad N. Hilton Foundation, and California Wellness Foundation.
Ipach attended the University of California Santa Barbara, where she graduated with honors and a B.A. in English. The mother of twins, she lives with her husband in Ventura.




Limoneira Lemon Balm Daily Moisturizer




A light, elegant, acid free skin softening formula using natural and organic ingredients centered around essential avocado extract and lemon balm. This is a daily use formula that has a hint of lavender and camphor to help soothe and repair the visible signs of dryness. For antioxidants, nothing works as well as the epigallocatechins (ECGC) from green tea in combination with vitamin C. This is our most popular product. Once you try it, you'll know why.
Limoneira Global Beauty Opinion Leaders Tom Woodhouse From New York City And Houston's Norma Garza Extol The Benefits Of Maintaining Healthy Skin. Lemons Provide Natural Beauty Benefits.
Tom Woodhouse - New York City
Thomas Woodhouse is an Expert Skin Care Practitioner with an impressive portfolio of success delivering quality therapeutic services along with presentations that demonstrate the value of skincare product lines and treatments. He has been recognized by consumers, celebrities, and media as one of New York's most sought-after Estheticians. Thomas has been featured as "Best Facialist" in Allure's "Best of the Best" issue and has appeared on Good Morning America and in regular features in Vogue, Vanity Fair, Details, and Time Out New York. www.faceplace.com.
Norma Garza - Houston
Norma Garza, the founder of Norma's Touch Skin Specialty Spa, has been helping Houstonians achieve glowing, fresh skin for years. Like it or not, we live in a society that assesses people based on appearance. It's no wonder that people go to great lengths to make a good impression. Vibrant and radiant skin is an important component in beginning the day with a rejuvenated spirit and positive outlook. By combining nature and science, the staff at Norma's Touch Skin Specialty Spa provide a comprehensive array of treatments including: microdermabrasion, herbal and chemical peels, anti-aging, non-invasive skincare, and treatments for men, women, and teens. She has a loyal following from her many devoted customers.
From The Natural Cleaning Corner - The Bleach Free Way To Get Your Sheets Whiter Than White. Yes, Lemons.
A recent tip from Tess Panzer seemed like the perfect thing for adding some shine back to tired sheets. Tess noted that once sheets have been slept on for a while, they're not quite so white anymore. In fact, they take on a slightly unpleasant yellow-y grey color. No matter how much they're washed, sweat, lotions and makeup take a seemingly irreversible toll.
Though bleach may seem like the logical choice to get those whites bright again, it actually does the opposite. Bleach has a tendency to yellow cotton, instead of whiten it. Tess suggests a bleach free alternative for that's sure to put the bright back in whites.
Materials:
Basin full of hot water
? cup Baking soda
1 cup Distilled white vinegar
2 tablespoons Dish soap
Juice of a lemon
Tools:
Tongs or other long utensil
Instructions: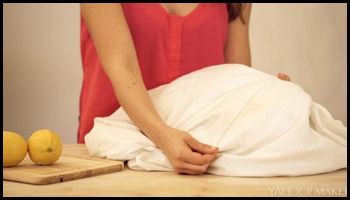 Fill a basin big enough to contain your sheets with hot water.

Add baking soda, vinegar, dish soap and the juice of a lemon to the water and mix to combine using your tongs or any other long utensil.

Fully submerge your sheet in the water and leave it to soak for 30 minutes.

Wring the sheet out and throw it in the wash as you normally would.



Tess Panzer has spent most of her life engrossed in all things food. As a former caterer turned pastry chef turned private chef, she strives to stay as inspired by new cuisines and taste makers as she was by her own mother's cooking. Danish born, she embraces the simplicities inherent in the food and style of northern Scandinavia.
Limoneira Winner's Block

This month our lucky winner is

Tricia Barba from Washington DC

. As our monthly winner,

Tricia

has won a Limoneira Orchard Fresh or Lifestlyes Gift.

Congratulations

Tricia

!!!

For your chance to win, make sure you're on our mailing list to be entered into our monthly drawing. To join click here or visit our website at www.Limoneira.com.

Be sure to check out our other contests and drawings for additional changes to win prizes.