Limoneira Wins American Planning Association Award For Comprehensive Plan

Limoneira Lewis Community Builder's LLC's Harvest at Limoneira (formerly Santa Paula East Area 1) Project has been awarded the 2016 Comprehensive Plan Award of Excellence from the American Planning Association, California Chapter, Central Coast Section. Limoneira's plan will now move on for consideration in the APA California Chapter state awards this October in Pasadena.

The purpose of the APA California Awards Program is to encourage quality in planning and increase the public's awareness of the planning profession through recognizing outstanding achievement in the planning field. Harold Edwards, Limoneira CEO, Mike Penrod, Founding Partner of Parkstone Companies, Tony Locacciato, AICP, Partner, Meridian Consultants, David Sargent, President, Sargent Town Planning, and Martin Hernandez, Mayor of Santa Paula were on hand to receive the award.

Harold Edwards, Limoneira CEO said "Limoneira's mission statement involves community development, and we are proud to continue our legacy of stewardship within the Santa Paula community. Responsible community development involves building consensus across all constituencies within a community, and receiving this award from the Central Coast Chapter of the American Planning Association (CCAPA) provides further validation of our success in connecting with the City of Santa Paula as well as the Santa Paula community on a project that benefits everyone. We couldn't be more proud of the partnership we have forged with the City of Santa Paula, Parkstone Companies, Meridian Consultants, Jensen Design & Survey and Sargent Town Planning to create the Santa Paula East Area project, now called The Harvest at Limoneira, and we are thrilled to take the next step towards realizing the buildout of this exciting project. This project has involved years of thoughtful planning and the realization of all our work will now become evident as The Harvest at Limoneira is built."

David Sargent developed the plan for the project following a series of charettes and workshops organized by Penrod and Locacciato and in-depth discussions with community members. "Santa Paula has a rich history and citizens who are passionate about their town" said Sargent. "Our job was to devise a plan and form-based code to shape new neighborhoods that reflect Santa Paula's authenticity and character and the sustainable place-making principles of New Urbanism".

Harvest at Limoneira is a 500 acre master planned community with 1500 residential units, a new elementary school, new high school facilities, a 40 acre sports park and civic amenities, public safety facilities, trails and open space. Work is currently underway to create improved lots which will be sold to home builders in November 2017. Residential occupancy is slated for fall 2018.

About Sargent Town Planning

Sargent Town Planning is an urban planning and design firm, focused on building sustainable pedestrian-oriented and transit-oriented neighborhoods, districts, corridors, towns and cities. The firm provides a full range of professional services from concept to implementation to their public and private clients throughout the country, and their mission is to help their clients- municipalities, property owners, and master developers - find balanced solutions for making and remaking the places where they live, work and play. www.sargenttownplanning.com.

About Meridian Consultants

Meridian Consultants is a leader in the fields of community, environmental, and natural resource planning. Their team has extensive experience in land use planning, environmental compliance, and natural resources management. Their broad range of experience includes successful environmental review and entitlement of complex and controversial projects throughout California. www.meridianconsultantsllc.com.
Souplantation And Sweet Tomatoes General Managers From Across The U.S. Visit Limoneira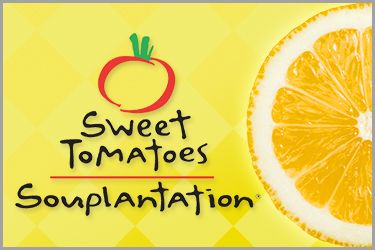 The very first Souplantation brought delicious, healthy dining to San Diego in March 1978. Industry experts credit them as being the first casual eatery brand to serve fresh, wholesome menu options. Millions of Limoneira lemons make their appearance in many of the delicious recipes at Souplantation and Sweet Tomatoes restaurants.
Garden Fresh is serious about sustainability, promoting agriculture and delivering the best fresh choices for their customers. Over 50 General Managers from Souplantation and Sweet Tomatoes across the U.S. toured Limoneira on April 19th. During the visit, they learned about Limoneira's sustainability practices including solar energy, green waste recycling, water management, integrated pest management and farm worker housing. This energetic and savvy group also toured Limoneira's new packinghouse, watched a video on grocery and food service promotion opportunities with Megan Roosevelt, picked citrus from Limoneira's demonstration orchard and had lunch at Limoneira's bocce courts.
More about Garden Fresh
In 1983, Garden Fresh Restaurant Corp. was founded through the acquisition of the first two Souplantation restaurants. As the Company continued to grow, they began to pursue growth beyond their core Southern California markets.
In order to enhance their brand and reflect their dedication to fresh, wholesome ingredients, they adopted the name Sweet Tomatoes for new restaurants outside Southern California. With 124 company-owned restaurants in 15 states, over 300 million guests since 1978 have helped them to be #1 in fresh produce and salads, made-from-scratch soups, hot pastas, freshly baked breads and muffins, fresh fruit, desserts, and more. They pride themselves on offering a unique dining experience where each guest can create a meal tailored to meet his/her exact wants and needs. www.souplantation.com.
Celebrating Mom In The Month Of May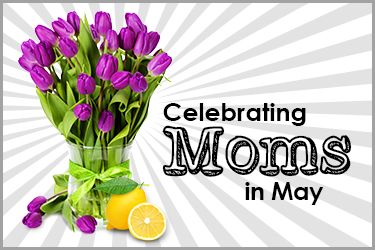 This month, we'd like to take the opportunity to celebrate all things Mom. We've all got our own individual reasons, but we wanted to highlight a few of them here which Mary Fetzer from
She Know's Media
recommended. We're best friends... Author and blogger of
Mommy's Memorandum
. Julee Morrison celebrates the way her relationship with her mom has changed. "As a teenager, my mom was my rival," says Morrison, "now she is my best friend. I am so much like her."
She's a wonderful role model..."When she was 18, my mom lost her mom and had to raise her 13-year-old special-needs brother," says Nora Sarrawi of Chicago. "She put herself through nursing school. Then she raised me as a single parent. And she was one of the pioneers of children's rights and protection against child abuse in Chicago."
My mother shows me how to love..."My most important reason for celebrating my mother is because she has shown me how to love," says Lucinda Cross, author of Corporate Mom Drop-outs. "She showed me how to be a woman and she showed me that believing in myself will pay off. She is an example and lived as an example through her life, overcoming trails, tribulations and obstacles."
It's my turn..."My mom is in an assisted living facility with onset dementia, and it's my turn to look after her," says journalist Samuella Becker. "She easily remembers the past but not what happened a few minutes ago. I celebrate my mom and cherish the memory and time she has remaining. I'm proud to be my mother's daughter."
A little history on Mother's Day
This year we celebrate Mother's Day on May 8th and our modern version began in 1908, when Anna Jarvis held a memorial for her mother at St Andrew's Methodist Church in Grafton, West Virginia. Today St Andrew's Methodist Church now holds the International Mother's Day Shrine. Her campaign to make "Mother's Day" a recognized holiday in the United States began in 1905, the year her mother, Ann Reeves Jarvis, died. Ann Jarvis had been a peace activist who cared for wounded soldiers on both sides of the American Civil War, and created Mother's Day Work Clubs to address public health issues.
1911 all US states observed the holiday, with some of them officially recognizing Mother's Day as a local holiday. In 1914, Woodrow Wilson signed a proclamation designating Mother's Day, held on the second Sunday in May, as a national holiday to honor mothers.
Source: Mother's Day, American Journal of Psychiatry.
3 Tasty Ways To Celebrate Mother's Day With Limoneira
Whether for the family or by the family on Mom's special day, lemons are a mom's best friend. Mother's Day is a time to celebrate the moms and mother figures in our lives. Limoneira has long asserted that lemons are one of the most versatile fruits around - and this spring, we want to put our money where our mouths are and bring you some great tips for how to make this year's celebrations just a little bit zestier.
Breakfast in bed is a time-honored Mother's Day tradition - but there's a whole world beyond breakfast! Here are three tasty lemon-y recipes to enjoy for each important meal of the day.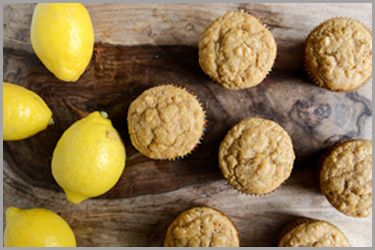 Breakfast: Brown-sugar Lemon Mascarpone Muffins
Yield: 12-16 Muffins
2 cups whole wheat pastry flour
8 oz cold mascarpone cheese
½ cup loosely packed brown sugar
¾ cup milk
1 tsp baking powder
1/3 cup Greek yogurt
1 tsp baking soda
1 tsp vanilla extract
¾ tsp salt
4 tbsp unsalted butter, melted and cooled
4 lemons, zested
Preheat oven to 350 degrees F. Line a muffin tin with liners. In a large bowl, combine flour, brown sugar, baking powder, baking soda and salt. Stir to combine. Mix in lemon zest. Add mascarpone cheese and mix in with a fork, stirring until crumbly, evenly dispersed and covered in flour. In a small bowl, whisk together milk, yogurt, egg, vanilla extract and butter. Add the wet ingredients to the dry, stirring until just combined and wet. Use a ¼ cup measure or ice cream scoop to fill the muffin liners 2/3 of the way full. Bake for 15-17 minutes, until tops are set and golden. Remove and let cool before serving.
For more tasty recipes and great ways to use lemons this Mother's Day (including options for various dietary restrictions), check out our blog and Pinterest page!

Megan Roosevelt And LA Mom's Highlight Some More Great Recipes For Mom
In May, Megan Roosevelt, the founder and CEO of Healthy Grocery Girl® and spokesperson for Limoneira's Lemons for Life™ Campaign Produced a CoLab with Yvonne Condes and Sarah Auerswald the Founders of MomsLA, a blog dedicated to motherhood the way it could only happen in Los Angeles. In the video below, Yvonne and Sarah talk about the fun ways they celebrate Mother's Day and share delicious recipes for
Gluten Free Lemon Almond Cookies
and
Rosemary Infused Vodka
.
About Megan Roosevelt And Healthy Grocery Girl®
Roosevelt is an internationally published author, cooking show host and producer as well as a nutrition expert for regional and national television and magazines. In addition to being a plant-based Registered Dietitian, Roosevelt through Healthy Grocery Girl® provides her extensive audience with on-line cooking videos and says "I love helping people get healthy in ways that are realistic and fun".
Roosevelt is the spokesperson for Limoneira's Lemons for Life™ campaign and says "As one of the largest growers of lemons in the United States, the partnership with Limoneira made a great deal of sense", she said. "It's synergistic. We all know that lemons are among the healthiest products people can integrate into their diets". Lemons for Life ™ highlights a variety of ways that lemons can be integrated into consumer's lives. These include recipes, natural cleaning, beauty and health tips as well as lifestyle applications.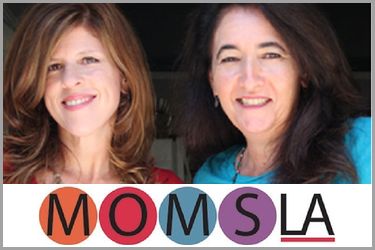 Yvonne Condes and Sarah Auerswald
Yvonne Condes and Sarah Auerswald are the Founders of MomsLA, a blog dedicated to motherhood the way it could only happen in Los Angeles. MomsLA is LA's go-to mom blog for all the topics that moms in Los Angeles care about, including public and private schools, local politics, parenting styles, blended families, healthy eating, home cooking, travel, and fitness.
They talk about what to do in Los Angeles, where to go, and what to eat. Yvonne and Sarah's product reviews, popular fitness challenge, and seasonal guides (including Summer Camps, Summer Fun, Mother's Day Brunches and Holiday Activities, to name a few) have caught the interest of CBSLA, NBCLA, ABCLA, and KPCC. Yvonne and Sarah have been interviewed for stories in the New York Times, on CNN, NPR, USA Today, PBS Socal, and Cosmopolitan Latina.
Flipkey by Trip Advisor chose MomsLA as one of its Top Los Angeles Bloggers. MomsLA was also chosen as one of CBS Los Angeles' favorite local blogs and one of Mom.me's favorite mom blogs. Sarah was a finalist in LA Weekly's 2012 Web Awards for Best Neighborhood Blog. Yvonne was named one of the 16 Coolest Power Moms in Los Angeles by Red Tricycle.
MomsLA has engaged communities on Twitter, Facebook, and Pinterest, and a massive following for their popular YouTube-based series "Is It Worth a Babysitter?" which features reviews of the best activities and restaurants in LA. MomsLA reaches an even more extensive audience through their 100 Contributor Mom Bloggers, who include the most popular bloggers from all over Southern California.
What A Lemon Can Tell You About Your Personality
Do you find yourself salivating at the merest thought of eating a lemon? The answer may say more about your mind than your taste for sour flavors as Christian Jarrett reveals in the first post of his new column Personology.
Do you think you're an extrovert or an introvert? To answer, you might immediately ponder how much you like going to parties and talking to strangers, or perhaps you've already got an answer given to you by one of those online quizzes that prompt such self-reflection. The trouble with these approaches of course is that they rely on honest insight and a hefty dose of subjectivity. Maybe you quite like parties, for instance, but nowhere near as much your best friend - does that make you an extrovert or not?
A completely different approach that gets around these problems involves using a lemon - more specifically, concentrated lemon juice. This is a test with a long history in personality psychology and it's really easy to
try out at home.
Harvest At Limoneira Timeline
Harvest at Limoneira, The Limoneira Lewis Community Builders new master planned community has been sensitively designed using principles of new urbanism and form based code to create "place making spaces according to award winning planner Dave Sargent of Sargent Town Planning. As one can imagine a great deal of time was put into the Project from initial planning to gathering community input, to getting consensus from thousands of citizens. The scope of the project and future milestones are illustrated on the new Harvest at Limoneira Timeline. As work progresses, the time-line will be updated, so we invite you to check in periodically:
www.harvestatlimoneira.com
.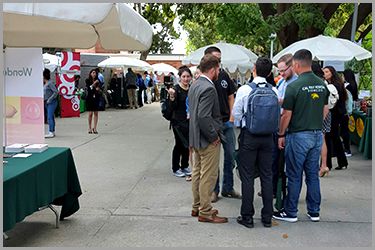 Limoneira Checks In With Talented Students At The Cal Poly Pomona College Of Agriculture Career Day
A lot of talent was on display in Pomona on April 14th. Scores of gifted students visited with business representatives to learn more about agricultural career opportunities at the Cal Poly Pomona College of Agriculture Career Day. Camille Yanez from Limoneira spoke with students and discussed the many opportunities in agriculture today. Check out the articulate and passionate Irena Illic and Jose Bautista in the videos below. These Cal Poly Agriculture students share why agriculture drives them.
Jeff Daniels, a coordinating producer for CNBC discussed a report that finds there's high demand, at least for the foreseeable future, for college graduates with a degree in agricultural programs. An average of nearly 60,000 high-skilled ag and related job openings are expected annually in the United States over the next five years, with only about 35,000 grads in food, ag, renewable resources or the environment graduating each year to fill them, according to data from the U.S. Department of Agriculture and Purdue University. "Jobs in ag offer fairly stable kinds of opportunities to maintain careers over time," said Allan Goecker, assistant dean emeritus of Purdue's College of Agriculture and lead author of the report.
Limoneira Opinion Leader Chef Lorenzo Hwang - Seoul Korea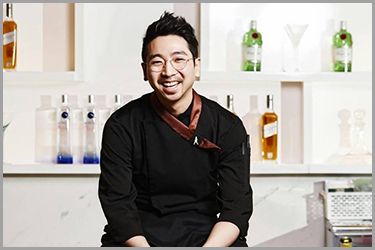 Chef Lorenzo Hwang is the Executive Chef at the Johnny Walker House in Seoul Korea. It's owned by the Diago Asia Pacific Group which also owns sister properties in Shanghai and Beijing. Hwang gained experience at La Peca, a 2 Michelin star restaurant in Italy and graduated from the famous Italian cuisine school ALMA, Italy. His focus is on European based cuisine with an overlay of Asian flavor and his technique and creativity enabled him to become the chef of JW Seoul-his love of whiskey and food pairing has endeared him to Seoul based celebrities. Recently, he was one of the judges for the regional competition of World Class 2015 hosted by Diago, an event which brought together world class mixologists.
The JW Seoul is in the luxury retail district of Cheongdam which is known for its leading edge fashion and lifestyle trends. Six floors of elegance and style, provides VIP guests with distinctive and exclusive luxury whisky experiences from specialized retail, bespoke blending, whisky and cocktail classes and whisky bar culture. The House is dedicated to providing every single guest with an unprecedented luxury whisky experience. www.johnniewalkerhouse.com/Locations
Limoneira Participates In Career Pathways At Santa Paula High School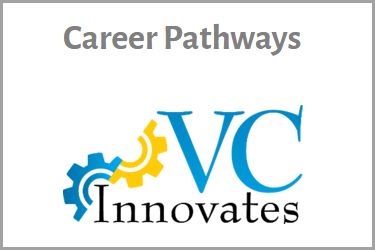 As part of VC INNOVATES, Santa Paula High School (Santa Paula, California) is offering five Career Pathways. As part of this program, students explore career options in their 9th grade and have the opportunity to select a Career Pathway to start in the fall of the grade 10 year. Career Pathways are designed to prepare students for high-wage jobs requiring highly-skilled workers in Ventura County and California. The five Career Pathways are in Agricultural Business, Design, Visual and Media Arts, Engineering Design, Patient Care and Public Safety.
On April 28th, Limoneira was on hand to discuss the many exciting career choices in Agriculture. Students were interested to learn that new technologies are continually being integrated into agricultural operations. Limoneira's new packing house for example utilizes sophisticated machinery and software and packaging options. Limoneira's solar facilities, growing operations, accounting, sales and marketing also employ the latest in learning to deliver on business goals.


More about Career Pathways


Each pathway includes a sequence of classes, each building on the prior, and culminating in the grade 12 Capstone class. The Capstone class includes an internship/job shadowing component.


Courses in each Pathway are designed to introduce and prepare students for careers in the Pathway industry. Courses include Field Trips, Guest Speakers, Career Fairs, Mock Interviews, and/or Job Shadowing/Mentoring. The senior year Capstone course includes an Internship.


Some courses are taught by CEC teachers. CEC teachers are career experts, individuals who have worked in the career industry. While most courses are held during the school day and on the SPHS campus, some classes may be offered before or after school hours. Capstone courses notated as "CEC" are held at the Ventura County Career Center in Camarillo, and transportation is provided for these courses.


More about VC Innovates


VC Innovates
is a unique program that connects employers, education, and the community to advance workforce innovation. It's a County-wide effort to support career education in industry sectors that are the economic drivers of our county and region. Middle school and high school, students receive meaningful and comprehensive exposure to high paying, high demand, regionally-based careers, and are exposed to the ideas and visions of industry leaders in Ventura County.
High school, adult school, and college students are also able to participate internships and receive practical and hands-on experience and education in industry sectors that excite them.


VC Innovates has been designed as a comprehensive road map that leads from K-12 to Adult Education to Higher Education, and on to Business and Industry.


He has studied at the University of Vienna (Vienna/Austria), Taiwan National Normal University (Taipeh/Taiwan), the University of California at Los Angeles (UCLA), and the Vienna University of Economics and Business Administration (Vienna/Austria) from which he holds a Doctorate in Economic and Social Sciences. He has published several books, among others "Management Internationaler Geschaeftstaetigkeit" (Managing International Business), Patentschutz in Wichtigen Exportmärkten (Patent Protection in Important Export Markets), Interkulturelles Management" (Cross-cultural Management), Internationale Markteintrittsstrategien" (International Market Entry Strategies), or "US-Recht für Niederlassungsgruender" (US Business Law for Foreign Entrants). He published articles in leading academic journals including Industrial Marketing Management, the Service Industries Journal, the Journal of World Business, the European Journal of International Management, Global Business Perspectives, the Journal of Small Business Management, the International Journal of Business and Economics, the International Journal of Management Education, and the Journal of International Learning, among others. He is also a co-founder and the Associate Editor for the European Journal of International Management. Gerhard Apfelthaler has lectured at universities in a number of countries including Austria, Australia, Colombia, Iceland, Oman, Pakistan, Singapore, Thailand, and the United States. He regularly consults to companies on topics related to international business development, and he is a member of the Academy of Management and the Academy of International Business.

Austrian MBA Students Visit Limoneira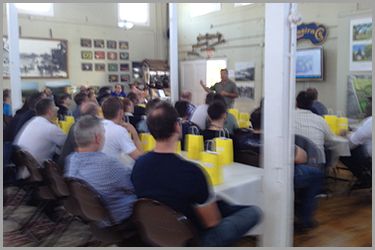 Over 35 MBA students from Austria will visit Limoneira on Monday May 2nd to learn more about its global business model and getting lemons to customers world-wide.
Under a unique collaboration with the International Business School of Austria (IBSA) in Graz, Austria, California Lutheran University's School of Management offers a blended version of its MBA program to students from Central and Eastern Europe. The program is designed to meet the needs of working professionals with busy schedules who want to enjoy a first-class US business education while keeping up with the demands of their careers.


Gerhard Apfelthaler, the Dean of the School of Management at California Lutheran University, has brought this unique program to CLU. Apfelthaler is also a professor in International Business and was the co-founder of several companies including Oak Therapeutics, Inc., (Oxnard, California), Dream School Academy (Westlake Village, California), CURE Pharmaceutical (Oxnard, California), and AT Consult (New York, NY and Vienna, Austria).


Before moving to California permanently, he has been the Chair of the Department of International Management at FH Joanneum University of Applied Sciences in Graz (Austria).

The IBSA International Business School Austria is CLU's cooperation partner in Europe. The enable CLU to deliver its International MBA program here in Austria in a Blended-Learning format. IBSA, in cooperation with CLU, is helping students move forward in their career by providing practical and valuable education in a flexible blended-learning format.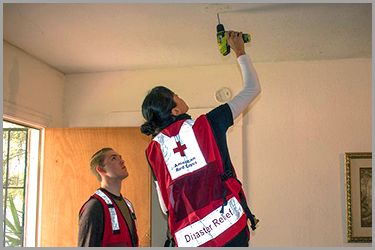 American Red Cross And The Santa Paula California Police Department Install Free Smoke Alarms


On Saturday, May 14, 2016, the American Red Cross is partnering with the Santa Paula Fire Department to install free smoke alarms in the Santa Paula Community. The Santa Paula Fire Department has identified target neighborhoods consisting of 500 homes around Piedras Park and the Barbara Webster Elementary School.


Seven times a day, someone dies in a home fire in the United States and every 40 minutes, a fire-related injury is reported. The Home Fire Preparedness Campaign is a nationwide initiative designed to combat these startling statistics and create a safer, more prepared and resilient community. The goal of the Campaign is to reduce fire related deaths and injuries by 25% within the next 5 years. The cornerstone of the Home Fire Campaign is Smoke Alarm Install Events in which community volunteers go door-to-door installing free 10-year lifespan smoke alarms and provide households with fire safety education. The Smoke Alarm Install Events combine new technology and innovation with old fashioned, neighbor-to-neighbor outreach.


The organization is looking for volunteers. To find out more or to sign up to volunteer,
click here
.
Limoneira Winner's Block




This month our lucky winner is Elizabeth Moles from Virginia Beach, Virginia . As our monthly winner,

Elizabeth

has won a Limoneira Orchard Fresh or Lifestlyes Gift.




Congratulations

Elizabeth

!!!




For your chance to win, make sure you're on our mailing list to be entered into our monthly drawing. To join click here or visit our website at www.Limoneira.com.




Be sure to check out our other contests and drawings for additional changes to win prizes.