Limoneira Company Enters into Agreement with Leading Land Developer, The Lewis Group of Companies, to Develop Santa Paula Gateway




In a September 9th press release, Limoneira Company announced the creation of a Contribution Agreement as the initial step that will facilitate a joint venture with The Lewis Group of Companies (the "Lewis Group"), a leading residential real estate investment company, for the planned development of Santa Paula Gateway Project. The transaction is expected to close in November 2015 and includes the contribution of the property to the joint venture. In addition to an initial $2.0 million received by Limoneira at the announcement of this agreement, Limoneira expects to receive an additional $18 million from the Lewis Group for a 50% interest in the joint venture. The Lewis Group of Companies will also undertake the costs required to prepare finished lots for eventual sale to home builders. Viewing the Gateway's potential conservatively, Limoneira expects to receive approximately $100 million of net cash flow over the seven to ten year life of the Project.


Harold Edwards, President and Chief Executive Officer of Limoneira said "the median home price in Ventura County for the June to August 2015 period was approximately $510,000, which represents potential upside to the median home price that was used in our initial Project planning. We estimate that each $50,000 increase in the median home price for the project will result in approximately $20 to $30 million of additional net cash flow for Limoneira over the life of the project, assuming no change in other Project assumptions, providing significant upside potential for Limoneira.


"In addition to the residential opportunity, the Santa Paula Gateway includes over 40 acres of property for future commercial and retail development. We have been extremely encouraged by the strong interest from potential tenants in the Santa Paula Gateway, including big box retail, drug stores, banks, out-patient medical facilities and educational centers. The synergies between the residential and commercial components of the Santa Paula Gateway will create a highly desirable community in a prime Southern California location.


The Project is expected to begin selling developed lots to home builders during the fourth quarter of 2017. Approximately 1,500 residential units for sale are planned and represents a significant portion of single-family detached homes expected to be built in Ventura County, California in the next several years.


Edwards continued , "We are extremely excited to partner with one of the leading land development companies on the west coast. The Lewis Group is a 60-year-old multi-generation company that has a proven track record of developing highly successful and sought after residential projects throughout Southern California. We have great respect for the significant accomplishments the Lewis Group has enjoyed over its history and we believe the shared heritage, culture and values of our companies will help make the Gateway Project a success for both of our organizations and the City of Santa Paula. We will leverage the expertise and strong reputation of our combined companies to meet the growing demand for high-quality homes in Ventura County."


"The Gateway Project is a great example of Limoneira unlocking the value of its extensive real estate assets", said Edwards. We believe that over time, this project will result in significant cash flows, which will allow us to greatly increase the operating results of our global agribusiness. We are confident this will enhance the long-term value of our company for our shareholders and deliver on our stated goal of becoming one of the leading citrus agribusinesses in the world."


Mr. Randall Lewis, Executive Vice President of The Lewis Group of Companies commented, "We are delighted to partner with Limoneira on the Santa Paula Gateway project which represents a tremendous opportunity to meet the growing demand for single-family homes in Ventura County. The Gateway Project offers a unique and highly desirable location by combining reasonably priced homes that are only fourteen miles from the Pacific Ocean and accessible to several major highways and the greater Los Angeles area."


About The Lewis Group of Companies


The Lewis Group of Companies continues today as one of the nation's largest privately held real estate development companies. The Lewis Group focuses on developing mixed-use planned communities and residential subdivisions in California and Nevada, as well as building and owning rental communities, shopping centers, and office and industrial parks. As the Lewis Group of Companies begins its 60th year, many long-tenured employees under the direction of a second and third generation management team continue the tradition of quality, integrity and stability that was of paramount importance to Ralph and Goldy Lewis when they founded their home building firm in Claremont, California in 1955. Strict adherence to this philosophy has resulted in the development of more than 57,000 homes, 10,000 apartments and 14 million square feet of retail, office, and industrial space. Since 1955, the Lewis organization has developed new communities in California, Nevada, Arizona, and Utah, totaling in excess of 25,000 acres and housing more than 100,000 families.



Limoneira's Lemons For Life™ Campaign To Launch In Atlanta At The Produce Marketing Associations (PMA) Fresh Summit

Following on the success of the UNLEASH THE NATURAL POWER OF LEMONS™ marketing campaign, a new marketing program to be known as Lemons for Life™ will be unveiled at one of the Produce Industry's largest events, Fresh Summit in Atlanta this month.

Consumers around the world have embraced all things lemon over the past several years, and this new campaign will embrace a number of growing trends. Shoppers are increasingly looking for healthy alternatives in grocery aisles. Not only do lemons act as a flavorful ingredient in food and beverage recipes, lemons are one of the healthiest items that can be consumed. Lemons also play a role in natural beauty, green cleaning and décor and each of these areas will be explored further in the new campaign.

A comprehensive year-round calendar of Lemons for Life™ social marketing and merchandising options will be available for Limoneira Grocery and Food Service Customers to help them build category sales. Additionally, a global network of experts in health, recipes, beauty, green cleaning and lifestyle will offer tips on how lemons can be incorporated into everyday lives.




Easy Lemon Hummus



If you love hummus this recipe is super easy to throw together for a healthy, tasty snack enlivened by the fresh taste of lemons. It uses canned chick peas rather than cooking them from scratch and note that there are a couple of variations - you can substitute peanut butter for the traditional tahini if you happen to have PB on hand instead.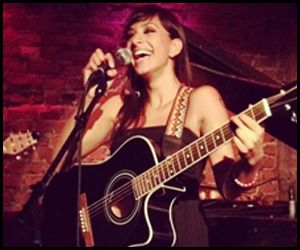 Finalist On NBC's The Voice, Sonia Rao Captures The Spirit Of Lemons For Life™
A finalist on NBC's The Voice, BMI's Spotlight Indie Artist, and a TEDxWomen featured speaker/performer, Sonia Rao has had her songs featured on MTV, VH1, ABC, and E! Network on such shows as Jersey Shore, The Vineyard, Catfish, and several others. Limoneira asked this talented performer to express how lemons made her feel in a new Lemons for Life jingle. Her light touch and upbeat melody are evocative of sharing a meal with sunshine. Sonia loves lemons and told us that she had a lot of fun working on her jingle.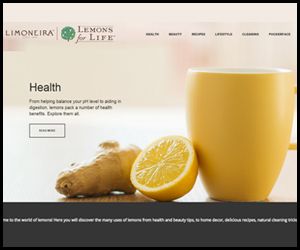 New Lemons For Life™ Website
A new Lemons For Life™ website www.LemonsForLife.com has been created as support for the coming year's marketing initiatives. Large colorful graphics, interactivity and fresh content are interwoven throughout the site. Fresh Element is also doing some of the heavy lifting on driving traffic to the site. Based on this past years results, the new site is anticipated to receive over half a million impressions monthly.
Limoneira Company Signs Megan Roosevelt, Healthy Grocery Girl® to Promote Lemons for Life™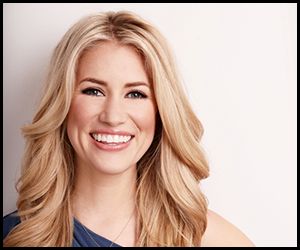 In September, Limoneira announced that the Company has entered into an agreement with Megan Roosevelt, the founder and CEO of Healthy Grocery Girl®. Roosevelt is an internationally published author, cooking show host and producer as well as a nutrition expert for regional and national television and magazines. In addition to being a plant-based Registered Dietitian, Roosevelt, through Healthy Grocery Girl® provides her extensive audience with on-line cooking videos and says "I love helping people get healthy in ways that are realistic and fun".
"As one of the largest growers of lemons in the United States, the partnership with Limoneira made a great deal of sense", she said. "It's synergistic. We all know that lemons are among the healthiest products people can integrate into their diets". Alex Teague, Limoneira COO agreed and said "Limoneira will be launching the Company's Lemons for Life™ campaign for 2016 at the Produce Industry's largest trade show, Fresh Summit in Atlanta in October". "Megan provides the perfect face for "Lemons for Life"™. She's passionate, credible and articulate about getting people healthy. Her involvement adds a lot of value for our grocery and food service partners. We're excited about our relationship".
Lemons for Life ™ builds on the Company's successful "Unleash the Natural Power of Lemons" campaign and highlights a variety of ways that lemons can be integrated into consumer's lives. These include recipes, natural cleaning, beauty and health tips as well as lifestyle applications.
About Healthy Grocery Girl®
Megan Roosevelt is a plant-based Registered and Licensed Dietitian as well as the founder and CEO of Healthy Grocery Girl®. She is an internationally published author, cooking show host and producer as well as a nutrition expert for regional and national television and magazines. Roosevelt is also a sought-after speaker for corporate wellness seminars and events.
During high school and college she struggled with multiple eating disorders and having overcome her personal health difficulties, she is passionate about helping others do the same.
As an interesting note, she is related to Theodore Roosevelt as well as Eleanor and Franklin Delano Roosevelt. For more about Healthy Grocery Girl, visit www.healthygrocerygirl.com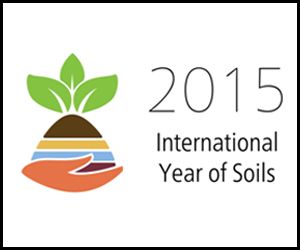 United Nations General Assembly - 2015 The International Year Of Soils

Healthy Soils for A Healthy Life

This month we want to revisit the United Nation's Initiative on Healthy Soils. Earlier this year, the Food and Agriculture Organization of the United Nations was nominated to implement the International Year of the Soils (IYS 2015), within the framework of the Global Soil Partnership and in collaboration with governments and the secretariat of the United Nations Convention to Combat Desertification.

The IYS 2015 aims to increase awareness and understanding of the importance of soil for food security and essential ecosystem functions.

Among the specific objectives of the IYS 2015 are to:
Raise full awareness among civil society and decision makers about the profound importance of soil for human life;
Educate the public about the crucial role soil plays in food security, climate change adaptation and mitigation, essential ecosystem services, poverty alleviation and sustainable development;
Support effective policies and actions for the sustainable management and protection of soil resources;
Promote investment in sustainable soil management activities to develop and maintain healthy soils for different land users and population groups;
Sustainability is an important part of Limoneira's Mission and the Sustainability Matrix shown below, a number of practices that protect soil are incorporated into daily operations by Limoneira's growing and harvesting teams.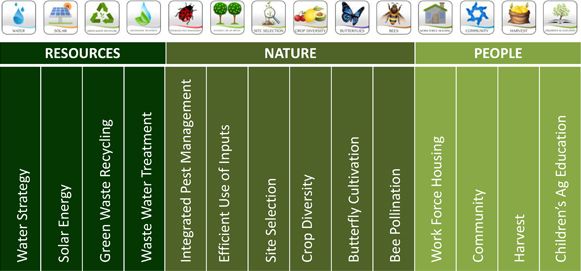 | | |
| --- | --- |
| Dan Galbraith, Director, Northern Farming Operations | Gus Gunderson, Director, Southern Farming Operations |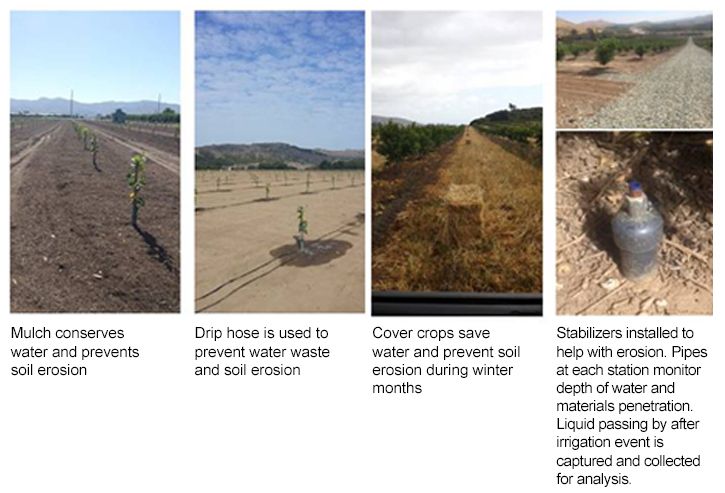 Gus Gunderson - SeeAG Farm Warrior Of The Year
A huge congratulation our own Director of Southern California Operations, Gus Gunderson! He's the 2015 recipient of the SeeAG Farm Warrior of the Year!
Gus manages 3,200 acres of lemon and avocado orchards and is responsible for 50 employees, 8 ranches, irrigation scheduling, weed and pest control, 250 distinct citrus blocks, scheduling of all inputs, harvesting and food safety. "Gus is a fierce warrior" says Mary Maranville, Founder and Executive Director of Seeag. "Even with all those responsibilities Gus will make time to give a helping hand if he believes in the cause and outcome. Like most Limoneira employees he has been generous with his time and his farm knowledge when I ask him questions about agriculture".
About SeeAg
The mission of SEEAG is to educate students about the farm sources of their food from field to table while connecting them to the farmland in their own backyards. This program teaches kids why they need to care about plants, gardens and agriculture and inspires the next generation to become thoughtful consumers and contributors to the food system. For additional information, please visit www.seeag.org.
Ventura County Star Employees Show Their Puckerfaces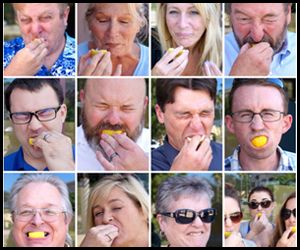 According to the USDA, over 20% of children in America live in food insecure households. This past month, Limoneira and Produce Alliance kicked off a national campaign to build awareness of this problem and groups from near and far are challenging each other to show their PUCKERFACES.
Here's how you can help to spread the word!:
Take a picture or video of a child or yourself tasting a lemon
Post your puckerface to social media
Copy & Paste this message: "Over 20% of children in America live in food insecure households. I'm showing my puckerface to raise awareness for childhood hunger across America. I nominate (@friend) (@friend) (@friend) to show their #PAPuckerface for #KidHungerAwareness, #Limoneira."
Nominate 3 other children or adults to show their best PA Puckerface
Help fight childhood hunger by making a donation to The Produce Alliance Foundation by going to www.showmeyourpuckerface.com or your local food bank. The Produce Alliance Foundation will donate to organizations across the country to fight childhood hunger.
To Make a donation, click here: http://www.producealliance.com/puckerface#donate
In addition to the VC Star Employees, guests at the Boys & Girls Club of Santa Clara Valley Breakfast of Champions are shown below Puckering Up, Santa Paula High School Agriculture Science Academy 2016 Senior Class Rock their PUCKERFACES, Henry Dubroff, Editor of the Pacific Coast Business Times and Kat Merrick (Totally Local VC) and Cal Lutheran Students provide Puckerfaces.

All Things Lemon At Lemon Fest - Cal State Channel Islands
It was all things Lemon on Tuesday September 29th at California State University Channel Islands. A complete Lemon Menu, Lemon Yellow Decorations, A lemon character handing out lemon treats and CSUCI Channel Islands Students show their PUCKERFACES!
| | | |
| --- | --- | --- |
| Peter Maher, Executive Chef | Nic Manocchio, Chef De Cuisine | Bridget Partida, Catering Manager |

Mix It Up Atlanta
Mix It Up Atlanta, Limoneira's Customer Party at the Produce Marketing Association Show this October will be held on Saturday, October 24th at the Suite Food Lounge. Guests will enjoy delicious lemon cocktails and appetizers and some of Atlanta's best mixologists will be mixing it up in a competition judged by Atlanta social media mavericks. Mary Blackmon, Founder of Farm Star Living and the Farm Star Living Team will be on hand to help us Mix It Up and to film for the Produce News.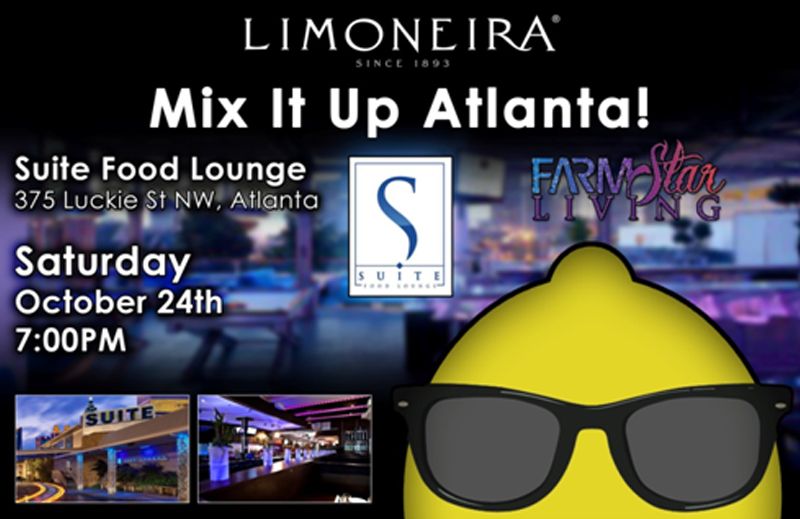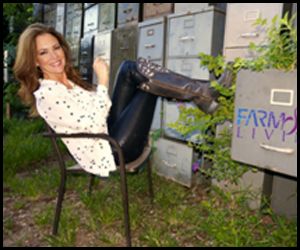 About Mary Blackmon and Farm Star Living
Created and founded by Mary Blackmon, Farm Star Living is the lifestyle brand that celebrates American farming and farmers and has the most extensive resource of locally sourced farm to table restaurants across the USA, not to mention a national resource of farms offering fun activities for all. The Farm Star Living website and the Farm Star Living App is the first of its kind, and celebrates American farming, farm-fresh foods and the farm-to-table food movement.
Mary is a 3rd generation farmer from Arkansas, who left her hometown to pursue college and a career in advertising sales and marketing in Los Angeles, Atlanta and New York City. She worked for publishing houses and internet companies (Wired, Walt Disney Internet Group, Vivendi-Universal Internet Group).
Courtney Turrentine
Courtney Turrentine helps Farm Star Living reach new heights in internet traffic and visibility and has spearheaded creative efforts with Farm Star Living's Farm to Cocktail section, our A-Z Farm Food Guide and Farm Fun projects.
Mix It Up Atlanta Judges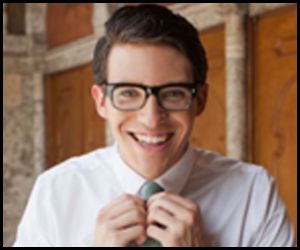 Caleb Spivak
Caleb J. Spivak is the Founder of What Now Atlanta (WNA) and a partner of The Oxford Center For Entrepreneurs, WNA's publisher. Caleb was featured in The New York Times, Creative Loafing's "20 People to Watch," named "Lifestyle Blogger You Need To Know" by Rolling Out Magazine and featured as Atlanta's Metropolitan Male in fashion magazine, 944. WNA is consistently named "Best of Atlanta" by Creative Loafing, and Atlanta and Jezebel Magazines.
Megan McCarthy
Megan McCarthy is the creative force behind Healthy Eating 101 - a connection to a healthier and delicious lifestyle. Chef Megan shows her audiences how to incorporate superfoods into their everyday eating lifestyle with her unique and funny flair that is easy going and down to earth. As a healthy lifestyle consultant, spokesperson and chef, she is the Atlanta Botanical Garden's Edible Garden Chef, creating culinary delights freshly harvested right out of the edible garden. She also teaches healthy cooking and lifestyle classes at Whole Foods Markets, The Cook's Warehouse and Strippaggio in and around Atlanta as well as 'Lunch & Learns" for corporate wellness programs for several companies, including fortune 500 companies in Georgia.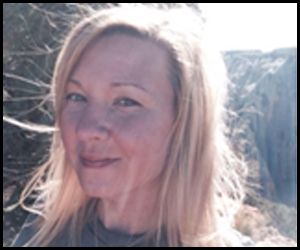 Angela Hansberger
Angela Hansberger is a freelance journalist in Atlanta, Georgia. With a background in anthropology, she is fascinated with ingredients and the meanings foods acquire within a culture. She is overly nostalgic, goofy with funny words, and her go-to drink is a Manhattan. She's a self admitted adventurous food nerd, as well as a Creative Loafing contributing writer.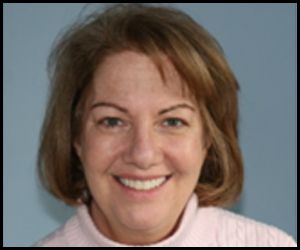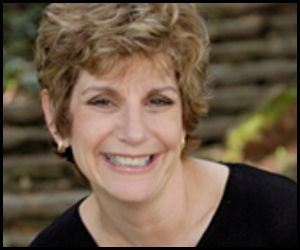 Marianne Richmond and Toby Bloomberg
Marianne Richmond and Toby Bloomberg aka Diva Foodies and Since 2004, we have been working with companies, including food brands, to provide digital and social media guidance and execution since 2004. Diva Foodies also hosts #FOODTVChat, the only Twitter chat that brings reality food TV chefs, contestants, hosts and their passionate audiences together every Thursday night at 7pm EST. Diva Foodies supports the social business aspect of the food industry including: FoodTV, food entrepreneurs, chefs, cookbook authors, restaurants owners, large food manufacturer marketers and supermarket owners, digital food networks and publishers.
Atlanta Food Bank Serving Those In Need Since 1979
Founded in 1979, The Atlanta Food Bank procures more than 60 million pounds of food and groceries each year and distributes it to more than 600 nonprofit partner agencies serving families and individuals in 29 metro Atlanta and north Georgia counties.
AFB serves food pantries, community kitchens, childcare centers, night shelters, and senior centers. In turn, these partner agencies provide food and other critical resources for low-income Georgians who suffer from hunger and food insecurity. ACFB utilizes more than 1,700 volunteers a month, over 150 staff members, a large fleet of trucks and a 129,000 square-foot facility to procure and distribute food and grocery items received from hundreds of donors.
The mission of the Atlanta Community Food Bank is to fight hunger by engaging, educating and empowering their community. From supporting community gardens to assisting people in finding economic security, ACFB covers a wide range of opportunities for people to learn and get involved. They offer seven projects including the Atlanta Prosperity Campaign, Atlanta's Table, Community Gardens, Hunger 101, Hunger Walk/Run, Kids In Need and Product Rescue Center.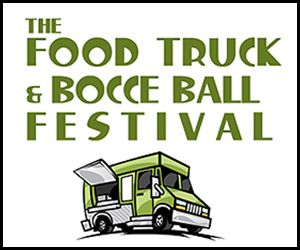 Food Truck And Bocce Ball Festival At Limoneira Ranch October 18th
On October 18th, Jason Collis and Plated Events will host another Food Truck and Bocce Festival at Limoneira Ranch. Chef Jason has established a reputation throughout Ventura County for creating and executing beautiful events that are a feast for the eyes and a temptation for the taste buds.
For one low price to the event, guest will be able to access 13 of California's top food trucks, and play Bocce Ball among lemon and avocado groves and enjoy entertainment. Wine and Craft beers will also be available. All Proceeds Benefit Casa Pacifica Centers for Children & Families
Limoneira Lemons Join The Part At The El Nido Garden Gala At Robinson Gardens In Beverly Hills On September 19th
On Saturday September 19th, famed Robinson Gardens in Beverly Hills was the location for El Nido's Garden Gala which celebrated 90 years of the organization's service to the community. Guests enjoyed cocktails in sun-drenched gardens, watching demonstrations by some of L.A.'s best chefs, and supporting an organization that has been saving the lives of local at-risk youths for almost a century. Cooking for the crowd was Loteria Grill's executive chef Jimmy Shaw, Top Chef alum Betty Fraser, Hugo's chef de cuisine Nabor Prado-Diaz, and many more.
The spotlight was on El Nido's newly launched "Garden to Table" program that provides training and mentorship with the culinary industry through urban gardening, cooking, and restaurant management. Limoneira was proud to lend support for this important social organization.

Limoneira's Windfall Farms And Limoneria Skin Care Support Teddy Bear Cancer Foundation In Santa Barbara At The Biltmore's Coral Casino on Thursday October 1st
The Teddy Bear Cancer Foundation is a non profit organization providing financial and emotional support to families of children with cancer living in Santa Barbara, Ventura and San Luis Obispo counties.
In the United States, 13,000 children under the age of 21 are diagnosed with cancer each year which equates to 36 kids each day. In the United States, one in 300 children will be diagnosed with cancer by the time they are 20 years old. When a child is diagnosed with cancer, their parents have to take time off work, or quit their job, to be in the hospital with their child. Leaving them with a significant decrease in their monthly income.
Limoneira supported this great organization's auction with a two-night stay at Windfall Farms and dinner for two to Il Cortile Ristorante in Paso Robles as well as Limoneira lemon and avocado skin care products.

Limoneira Winner's Block




This month our lucky winner is

Andy Meehan from Philadelphia, Pennsylvania

. As our monthly winner,

Andy

has won a Limoneira Orchard Fresh or Lifestlyes Gift.




Congratulations

Andy

!!!




For your chance to win, make sure you're on our mailing list to be entered into our monthly drawing. To join click here or visit our website at www.Limoneira.com.




Be sure to check out our other contests and drawings for additional changes to win prizes.