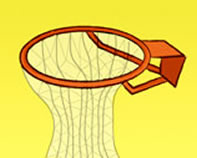 The headline in the Mankato Free Press Sports Section said it all..."Loyola ends 31-years drought". Congratulations to the Girls Basketball Team for advancing to the State Tournament! This is the first GBB team to achieve this level of success since 1981. They are an inspiring group of 8th -12th grade girls, coached by dedicated adults and followed by, as quoted by senior Allysa Mettler, "the best fans in the state". As Allysa went on to say and I whole heartedly agree, "we are amazing together. "

So with that said, the Administrative team, John Landkamer, and I have outlined the schedule for our participation in the State Tournament. This will mean family adjustments and we hope you are able to make everything work by receiving this schedule now. Please feel free to call me at 388.2997 on Monday, if you have any questions. We do not have every detail worked out so please watch for additional email messages from me.


1. Wednesday March 13, 11:00am Pep Fest in the gym on GCC. Team and Coaches leave for the Tournament

2.
School dismissed at 12:30 for grades K-12 on Thursday March 14. Lunch will be served.
Game 5:00pm at Williams Arena, University of MN.
Conferences that were scheduled for Thursday March 14 will be held on Thursday March 21.
3.
If the girls win on March 14
, school will not be in session on March 15 for grades K-12. The team will play at 2:00pm at Target Center. If school is not in session on March 15, tentative plans are being made to have Club House available for the day. Details have not been completely worked out so watch for more information from Sister Mary Beth.
4. If the girls lose on March 14, school will be in session March 15 for all students.

6. Admission to the Tournament is $9 Students, $14 Adults with tickets available in the High School Office on Monday March 11.

7. Plans are being made for a fan bus. Elementary and Intermediate students need to be chaperoned by an adult. The cost of the fan bus will be $7 per person.


Due to our snow days and now these potential days that school will not be in session, we have decided to adjust the calendar and
school will be in session on Friday May 3.
Please let me know if you have any questions.


Peace begins with a smile!


Shelley Schultz
"In Him all things hold together" Colossians 1:17
"We must be dedicated so that like good trees, through education and instruction, we produce good fruit in children"
~Blessed Theresa of Jesus Gerhardinger, Foundress of SSND