Welcome New Members


Be sure to check this space every week to see the new members that have joined the Chamber network and be sure to introduce yourself to them and their business!


- Reaction Fitness
Farmers Market
Welcomes the
Artists' Market!
We are happy to announce a partnership with the Artists' Market in June, July and August of this year. The Artists' Market will join the Farmers Market on the first Saturday and third Wednesday of those months. The first Artists' Market will occur this Saturday, June 2!

This year the market has extended hours from 7 a.m. until 1 p.m.! Now at the Market, you will find all the great items needed to get your garden started. Early produce is available like asparagus, rhubarb, lettuce, radishes and even spinach. Don't forget about the tasty baked goods, meat, fresh cut flowers, honey and fresh fish that can be found at the Market already this season.

The Farmers Market operates every Wednesday and Saturday until October 27, 2012.



For more information, please click here.
Calling All MYPros!
Fury at Currie!
I Went to a Party and...Par Three
Golf Broke Out!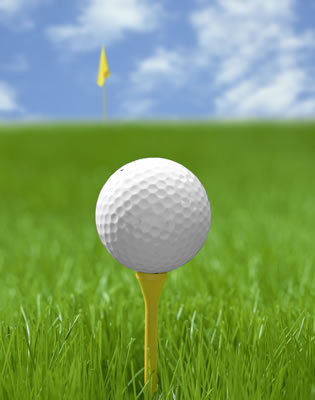 Join us for a fun and entertaining event with the MYPros! We will have lawn games, par three golf, hot dogs on the grill, chips, cookies and beverages included.

For the golfers, we will have a three-man scramble set up with prizes for the winning teams, as well as prizes for golf and lawn game challenge winners. If you're not a golfer, we will have tailgate style lawn games set up and opportunities for networking. The proceeds of this event will benefit the Midland Chamber Scholars (scholarship program). This program gives out four scholarships to deserving individuals each year. We look forward to seeing you all out there on the course!



Friday, June 22, 2012


Currie Municipal Golf Course
Club House


2 p.m.
Shotgun Golf Start: 2:30 p.m.


Non-golfer Registration: $15
Golfer Registration: $20




Chamber Champions Sponsors
From the President's Desk

by Sid Allen


Another Tough Day At The Old Salt Mine



During the summer on "rare" occasions, I'll arrive home and greet my wife as always. She'll know something is up by my attire: golf shirt, golf shorts, golf shoes, golf hat, the alluring scent of sunscreen. "Another tough day at the office, Arnie?" she'll ask. I'll let her know right then and there that the golf tournament I played in that day was, indeed, a difficult one. I wasn't on my game, didn't win a major prize and I had to smile a lot as I listened to a bunch of corny jokes. Yes, work is frustrating when you have to play in a golf tournament instead of being at the office.

Nowadays, on any given week, you can play just about every day in a fund raising golf tournament if you're so inclined. I play rarely, but it seems like a lot to my wife, because she never does. She thinks it's like a day off. Little does she know how important being supportive of community initiatives is. We golfers don't do it for the golf, we do it to market and promote and support. Golf itself is way down the list of priorities as the reason we must give up a day at the office now and then.

Let's face it...golf is big business. Non-profit organizations depend on raising some serious money at the expense of workers who have to play golf as part of their job description. Here at the Chamber we put on a golf event in the fall, where it won't conflict with the summer vacation season. Wouldn't want something as important as vacation to keep you out of a tournament. We don't feel that way about work. We know you'll miss work, but a day at some water park with 2,679 screaming kids is out of the question.

Part of the difficulty of the day is the "consumption contest." How much "bad" stuff can you stuff into your body in one, six-hour outing? Hot dogs, brats, hamburgers and liquid refreshment add to the misery of the day. Probably some kind of dessert, too, to wash it all down. Judging by the size of some players' portions, a person could get rich by inventing "bumper guards" for plates to keep the food stacked real high and nice.

Seriously, golf is a great game and it does raise a lot of money for local charities and organizations. You should be able to have a little fun with work, especially if it helps fund an important community initiative. And, I do know of lots of examples on the golf course where some serious networking has led to long-term business relationships.

Anyway, that's my story and I'm sticking to it.

By the way, the Chamber's Mulligan Masters is set for September 12th.


Leadership Midland Applications
The Midland area is fortunate to have many well-informed and motivated individuals interested in addressing critical issues within the community. These leaders help ensure the continued prosperity of our community and preservation of the high quality of life enjoyed by Midland residents.

We are proud to help train these community leaders through our annual Leadership Midland program, a three-day program that provides a sneak-peek into our community, leadership skills training, and guidance on how to become engaged as a leader. If you're looking to take a more active role in the Midland community, Leadership Midland is THE place to start! For more information on the upcoming class, and how to apply, click here.

Deadline to apply is June 7, 2012. Program dates are October 11-13, 2012.
You're Invited to the

June Small Business Breakfast

Your Human Resource Questions Answered
Small Business Breakfasts provide networking experiences, informational programs and promotional opportunities for attendees. While generally designed for businesses with 25 or fewer employees, any Chamber member is invited to attend.





Friday, June 15, 2012


7:30 a.m.


(registration opens at 7:15 a.m.)


Holiday Inn
810 Cinema Dr., Midland


Registration: $7



Lynn Bruchhof of MidMichigan Health will cover issues concerning Human Resources for your business. She will answer questions such as: where to look for good/qualified employees, how to identify a good employee in an interview, how to retain employees, and how to handle unemployment claims paperwork and legality.


Other items on the agenda include networking opportunities and promotion of the attendees' businesses and organizations.



Event Sponsors




PLEASE NOTE - NEW DATE!
You're Invited to the


Third Quarter Membership Meeting
This is a morning event!
Michael Finney


Our guest is Michael Finney, President & CEO, Michigan Economic Development Corporation. He will share with us what the MEDC is doing to increase capital investment and enhance job growth in our state, and the Pure Michigan Business Connect (PMBC), one of the most innovative economic development programs in the country. This event is co-hosted by Midland Tomorrow.




Wednesday, July 11, 2012


7:30-9:00 a.m.


Holiday Inn


810 Cinema Dr., Midland


Full Breakfast Included



Early Bird Registration: $20


After July 5, registration will be $25




We will also recognize our Member of the Quarter and present the Customers First honorees for March, April and May.



Chamber Champion Sponsors




Mulligan Masters Sponsorships Open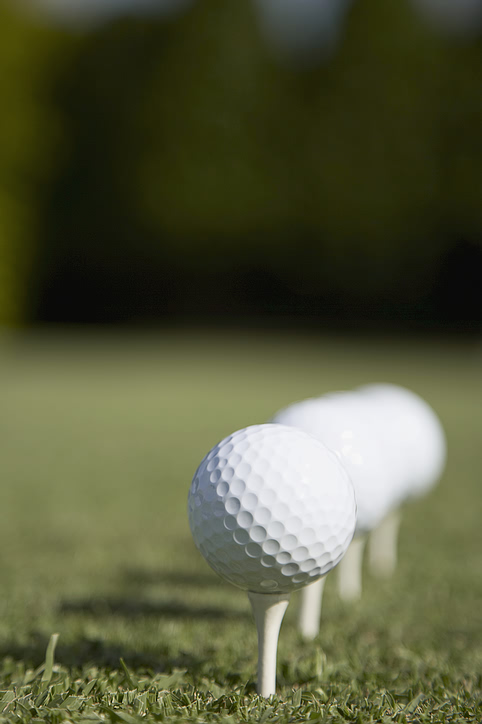 Mark your calendars for the 2012 Mulligan Masters, the Chamber's premier golf outing. This year's outing will be taking place at Bucks Run Golf Club on Wednesday, September 12th, with a shotgun start at 10:07 a.m. Registration for foursomes will start taking place in late July, but now is your opportunity to get involved through a sponsorship. This has traditionally been a sellout event with 144 total golfers, including both business and community leaders.

While generously supported by our title Sponsor, CBM Services Inc., there are a number of other proven ways to gain fabulous visibility with potential customers. Sponsor lunch for this sellout crowd, or have your logo on the golf carts used by golfers. Participate in a contest hole, and you can have one of your company's representatives at a hole talking to participants throughout play. Or consider being a 19th Hole Sponsor, and welcome returning golfers back at the end of their round.
There are a number of different sponsorships available, and pricing is very affordable. CLICK HERE for the sponsorship brochure that details each of the opportunities as well as the benefits to you as a sponsor, and GET INVOLVED today.

We are also gratefully accepting door prizes.



Contact Tracy Miller at (989) 839-9522 ext. 205


your organization gets the sponsorship that you want!