MERGERS & SHIFTS | BUDGET ADVOCACY
MERGERS & SHIFTS

BUDGET ADVOCACY
Think Twice budget & regional advocacy information online.
DC Vote led a significant rally this week protesting DC's autonomy being "bargained for a deal in the federal budget." Among the 41 who were arrested were Mayor Gray, Debby Shore, Ilir Zherka, Daniel Solomon, and Eugene Dewitt Kinlow. Updates in Afro-American, APTV, and WashPost.

DC Mayor Gray held a press briefing at Planned Parenthood of Metropolitan Washington because they were caught in the budget debate.

The Healthy Families/Thriving Communities Collaborative Council and its members have pledged to fight proposed budget cuts to human services, according to their newsletter.




FORECLOSURE REVIEW

Capital Area Assets Bank Maurita Coley talked about a new new financial literacy center opened up by NAACP and Wells Fargo, on WAMU 88.5FM.

Latino Economic Development Corporation's Manuel Ochoa discussed the housing crisis and its impact on Latinos on National Public Radio.

Sowing Empowerment & Economic Development's Lisa Butler McDougal talked about how foreclosures in Prince George's County continue to outpace home loan defaults, in The Gazette. Lisa is also Chair of the Coalition for Homeownership Preservation.

More foreclosure info in our emails from Capital Area Foreclosure Network, a collaboration with the Council of Governments.


2010 CENSUS & VA

2010 Census: What's it mean for Northern Virginia
?
April 26, 9:30am-11:30am
Featured speakers include
Nicole Scanniello
(U.S. Census Bureau) and
Lisa Sturtevant
( George Mason University).
Click here
for more information and to register.
APRIL 27 MEDIA SUMMIT
150 have RSVPd
- we will likely be at capacity at our
four panel discussions
- Health, Education, Arts, and Social Issues.
Members can
register for free
.
NEW CEO TABLE FOR 10
Date: April 29, 12Noon-2:00pm
Locatio
n:
Tabard Inn
| RSVP
to Malcolm
CEO Tables for Ten are three lunches over three months for candid peer exchange with the same 10 Executive Directors. This Table is facilitated by Janice Frey-Angel, CEO of Melwood. No cost for Members.
The Roundtable welcomes
CB Richard Ellis
as a
Corporate Partner. Manny Fitzgerald and CB Richard Ellis provide a complete spectrum of commercial real estate brokerage services to nonprofits and businesses.
FIVE GREAT OPPORTUNITIES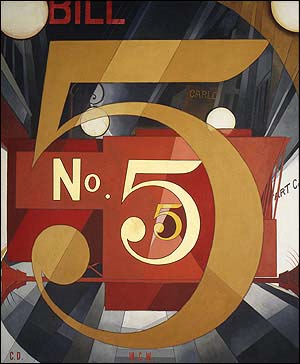 Between now and July 1 there are 5 great opportunities to apply or nominate with the Center for Nonprofit Advancement, Compass, NPower, the Meyer Foundation and Taproot. Check them out!



REPORTS!


News Roundup

Our Twitter Member feed has the latest news on Members.

Alternative House's work with Northern Virginia youth was mentioned in The Vienna Connection.

Arlingtonians Meeting Emergency Needs (AMEN) was profiled for its work to help Arlington residents meet everyday needs, "so crises don't become calamities," in The Washington Post.

Byte Back's Kelley Ellsworth said the majority of those who enroll in the organization's classes are unemployed African-American women, in The Afro-American.

The Center for Inspired Teaching's Aleta Margolis was interviewed about differentiated instruction in Instructor Magazine.


Children's Law Center was named acccording to Nonprofit Times' 50 best Nonprofits to Work For.


Consumer Health Foundation's Margaret O'Bryon writes about how "poverty is making our city sick" which is why they support and endorse Defeat Poverty DC.

The DC Bar Foundation's supports the Access to Justice Commission's Raising the Bar Campaign, according to The DC Bar.


DC Vote participated in the Stand Up for Women's Health Rally in DC, according to About.com. Separately, DC Vote's work was applauded in The Washington Examiner. Finally, DC Vote held an action in defense of DC home rule in front of the Senate Hart Building, according to their website.

For Love of Children (FLOC) convened their their first Scrabblepalooza last night - a Scrabble tournament to celebrate National Volunteer Week - check out their video!


The Girl Scout Council of the Nation's Capital's Lidia Soto-Harmon was profiled in The Washington Examiner and revealed the best breakfast and lunch spots and why the best live music is coming to town in "June 2012."

Kaiser Permanente's multi-specialty clinic openings were featured in the Washington Business Journal.

Latin American Youth Center youth participated in President Obama's town hall meeting at Bell Mutlicultural High School, according to Univision. Separately, LAYC's Isaac Castillo received the Lifetime Achievement Award from the Superstar Foundation.

Latino Economic Development Corporation's has sold their
first bank, according to Patch. The connection with the buyer came through a visit the Montgomery County's Office of Community Partnership made to El Salvador last year. Check out the video accompanying the story.



LISC's national counterpart celebrates 30 years and their CEO writes about "What's Next for LISC?" in an oped in the National League of Cities. Nonprofit Quarterly's Rick Cohen writes, "Their successes are not simply financial innovations but successes because they become organic parts of their neighborhoods."

Meyer Foundation's Danielle Reyes blogged about Asian Americans Pacific Islanders in Philanthropy "building democratic philanthropy," while participating at the Council on Foundation's annual conference.

N Street Village's annual Gala featured US Health and Human Services Secretary Kathleen Sebelius, according to a photo-filled and info-laden press release and in Bisnow. This was followed by an op-ed written by former Senator Tom Daschle and Linda Daschle in Politico which was reposted in The Huffington Post. "N Street Village uses a 360-degree approach to help get its clients off the streets."

Northern Virginia Family Service co-convenes a one-day conference, "Creating a Coalition of Care for Trauma and Torture Survivors," and is calling for poster presentations that address novel approaches to the issues survivors face.

Stop Child Abuse Now (SCAN) honored juvenile probation officer Joanne Hamilton with their Allies in Prevention award, reports The Sun Gazette. Separately, SCAN's National Child Abuse Prevention month campaign, Pause for a Child, was featured in The Alexandria Gazette Packet.

SW Creatives announced the Design with Heart Awards, a design service grant that will be given to a small DC area nonprofit. Learn more and apply on their website.

Unity Health Care and Whitman Walker Clinic were recognized by the Capital City Area Health Education Center annual awards, according to a press release.


Young Playwrights' Theater's David Snider and Amber Faith Walton, one of their student playwrights, talked with Kojo about the opening of YPT's New Play Festival featuring plays written by public school students and performed by professional actors, on The Kojo Nnamdi Show on WAMU 88.5. Check out their videos!


GALAS & EVENTS


Capital Area Food Bank's recent Blue Jeans Ball featured "36of the area's top chefs and restaurants," according to Bisnow.



Good Shepherd Housing's Annual gala was reviewed and praised in Patch.





United Community Ministries' fundraising group, Friends of UCM, recently hosted their "April in Paris" gala in Mount Vernon, according to Patch.



WAMU 88.5FM's Diane Rehm was feted by the American News Women's Club's Excellence in Journalism Award, according to Bisnow.