MNU Tuesdays - Jack DeBoer Lecture & Luncheon

September 11 - MNU is pleased to introduce Jack DeBoer, founder of Residence Inn and four major hotel brands. Jack will be our featured speaker at MNU Tuesday, September 11. Join us for Jack's lecture at 11:00 a.m. in the Bell Cultural Events Center. Participants will receive a copy of Jack's book, "Risk Only Money," a must-read for entrepreneurs. Stay through lunch for a Q&A session based on Jack's lecture. Lunch begins around 12:00 p.m. and concludes at 1:00 p.m..

The event costs $29 per person for the lecture, or $44 for the lecture and lunch. Seating is limited, so call (913) 971-3275 or email alumni@mnu.edu now to make your reservation. You can also make reservations and pay online at www.mnu.edu/mnu-tuesdays .

Additional 2012-2013 MNU Tuesdays Business Lunch Series Events:
November 13, 2012 - Bell Center Grand Lobby
February 12, 2013 - Bell Center Grand Lobby
April 9, 2013 - Bell Center Grand Lobby
MNU Foundation Golf Classic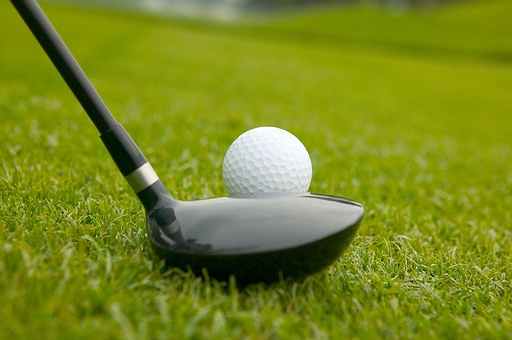 September 17 -
This is golf with a purpose . . . join us Monday, September 17, for the MNU Foundation Golf Classic and support some terrific Christian scholars.

You'll begin the day at Prairie Highlands Golf Course in Olathe with a grilled lunch, registration and driving range practice beginning at 11:30 a.m., with a shotgun start at 1:00 p.m. At the completion of the tournament, enjoy award presentations and a catered barbecue buffet dinner.

Register and pay online at
www.mnu.edu/golf-tournament or call 913-971-3605 by September 10th to register. Sponsorships, foursomes ($700), or individual ($180) registrations are available.

All proceeds from the tournament benefit the R. Curtis Smith Founder's Endowment & the John W. Stephens Memorial Scholarship at MidAmerica Nazarene University.
Blaze Prayer Walk

August 30 -
MNU President David Spittal invites you to join the students, faculty, and staff for prayer at 8:00 p.m. on Thursday, August 30, 2012.
This student-led event will focus on prayers of praise for God's blessings and prayers of commitment for the new academic year. Dr. Spittal is calling on our faculty and staff, as well as MNU alumni and friends, to join our students as we circle the campus with our prayers for all aspects of the MNU community.


The prayer walk will begin at the Harvest Prayer Sculpture in the center of the campus and conclude on the steps of College Church of the Nazarene.


We are grateful for your ongoing support of the University. Your prayers are an essential part of that support. Please consider joining us in prayer for the University at 8:00 p.m. on Thursday, August 30, knowing you will be joining a large host of others who have gathered on the campus as well as thousands across the North Central Region Church of the Nazarene. Thank you for praying for MidAmerica Nazarene University.
Alumni Award Winners

Congratulations to the 2012 Alumni Award winners! This year's winners are highlighted below, along with a short excerpt from their bios. To read more about these individuals, visit
www.mnu.edu/award-winners
. Winners will be awarded at the Homecoming Celebration Dinner, October 26.
ALUMNUS OF THE YEAR: GERALD SMITH ('85)
As founder and CEO of Premier Studios, Inc., Gerald is best known for fostering a culture of innovation that blends strategy, creativity and technology for organizations that are making a positive difference in the world...
ALUMNA OF THE YEAR: JILL KENNEY ('98)
Jill graduated magna cum laude from MNU with a B.A. in history and English. In 2011, Jill founded the Kenney Law Firm...
YOUNG ALUMNI AWARD: ZACH PHILLIPS ('10)
Zach is a registered nurse in the University of Kansas Emergency Department. He hopes his future will contain work with organizations that bring healthcare to underprivileged people groups...
YOUNG ALUMNI AWARD: ERIK UNRUH ('10)
Erik is a registered nurse for the University of Kansas Hospital. His involvement there covers a variety of responsibilities from participating in research to leading the ED Emergency Preparedness Committee...
CARRY THE TORCH: PAUL DENNIS
Paul, known for his love of helping others, was hurt in a roofing/construction accident while serving on a Work & Witness team in Haiti and did not recover from his injuries. Paul served with at least 10 different Work & Witness teams visiting 15 countries over the years...
Homecoming 2012

October 26-28 -
Plan now to attend Homecoming 2012 and participate in these exciting events

:
Homecoming Celebration Dinner, featuring Christian comedian Michael Joiner
Inauguration of Dr. David J. Spittal
Pioneer People's Choice BBQ Cook-Off
MNU Department of Fine & Performing Arts fall musical, "The Fantasticks"
Kids Zone
Pioneer 5K Fun Run
Class reunions (more info here)
MNU Athletics Hall of Fame Banquet
Communiversity - featuring Phil White ('04)
Athletics events - football, soccer and special alumni games
Late Night Under the Big Tent (with Michael Joiner)
Pancake Bonanza
Football tailgate lunch
President's Prayer Breakfast
And more!
Homecoming 2012 will offer something for everyone. Go to www.mnu.edu/homecoming for more information or to register.
Inauguration of Dr. David J. Spittal

October 26, 10 a.m. at College Church -
Witness the continuation of God's work at MNU with the inauguration of Dr. David J. Spittal as our fifth president. Homecoming 2012 coincides with this special event offering alumni and friends a chance to celebrate this historic and moving occasion. Join us in welcoming President Spittal as he shares his inaugural address, "We Walk by Faith, Not by Sight."
Homecoming Pioneer BBQ Cook-Off

October 27, 2012

-

Registration is open for the Homecoming Pioneer People's Choice BBQ Cook-Off! This year's competition categories are pulled pork, barbecue sauce and Pioneer spirit! If you can put together a team and would like to participate, check out the official registration form here. Just fill out the PDF and send it to alumni@mnu.edu or mail it to MNU Alumni Relations, 2030 E. College Way, Olathe, KS 66062.
2012 Class Reunions
It's time to plan for your class reunion! In 2012, we celebrate the first-ever 40-year reunion of the Class of 1972. The Class of '72 has invited the first four years ('72-'75) to join them for this Pioneer Class Reunion. Also this year, we celebrate reunions for '77, '82, '87, '92, '97, '02 and '07. If you are a member of one of these classes and would like to volunteer to help plan your class reunion, please let us know at 913.971.3275 or alumni@mnu.edu. Also, if you are on Facebook, be sure to join your class Facebook group listed below.
Alumni News Briefs

Congratulations to the following Alumni for their achievements:
Dr. Kristin Thornton ('05) - Completed her residency at the University of Kansas School of Medicine-Wichita Family Medicine Residency Program at Via Christi Regional Medical Center in Wichita, Kansas.
Steve Hickey ('90) - Pastor and state representative in South Dakota has written and published Obtainable Expectations: Timely Exposition of the Sermon on the Mount (Bridge-Logos).
Brian ('93) and Rosslyn ('97) Weigelt - Completed three years of service in Annapolis, MD, where Brian served as the Senior Protestant and Deputy Command Chaplain at the United States Naval Academy. Brian was also awarded the Meritorious Service Medal and graduated from the United States Naval War College in June.

Brian was recently promoted to the rank of Commander.


Carolyn (Cooper, '84) Doolittle - Named

Interim Department Chair of the Undergraduate School of Education at Baker University in Baldwin City, Kansas.


Shawn Whitcomb ('90) -

Named VP and Chief Information Officer at HNTB.


Quinn Carr ('97) - Won the Kansas City Royals Fan T-Shirt Contest. Check out his winning design here. Quinn will be recognized at the August 14 Royals game, and the first 10,000 fans at that game will receive a t-shirt featuring his design.
Concession Volunteers Needed

Are you looking for a way to volunteer at MNU? Your Alumni Office is in charge of all concessions on campus and we need your help! We would love to staff our concession stands throughout the year with alumni volunteers. Take a look at the upcoming dates below and let us know at alumni@mnu.edu or 913-971-3275 if you would like to volunteer! The immediate need is for football, soccer and volleyball concessions, but there will be plenty of other opportunities through the school year to help!

FOOTBALL CONCESSIONS:

| | |
| --- | --- |
| 9/8/12 | 5:00 PM - 8:00 PM |
| 9/29/12 | 5:00 PM - 8:00 PM |
| 10/27/12 | 1:00 PM - 4:00 PM |
| 11/10/12 | 12:00 PM - 3:00 PM |
SOCCER CONCESSIONS:
| | |
| --- | --- |
| 8/25/12 | TBA |
| 8/29/12 | 2:00 PM - 7:30 PM |
| 8/31/12 | TBA |
| 9/1/12 | TBA |
| 9/8/12 | 11:00 AM - 4:30 PM |
| 9/15/12 | 1:30 PM - 4:30 PM |
| 9/18/12 | 3:00 PM - 6:00 PM |
| 9/20/12 | 1:30 PM - 7:00 PM |
| 9/29/12 | 11:00 AM - 4:30 PM |
| 10/6/12 | 12:00 PM - 5:30 PM |
| 10/27/12 | 12:00 PM - 5:30 PM |
VOLLEYBALL CONCESSIONS:
| | |
| --- | --- |
| 9/1/12 | 11:00 AM - 2:00 PM |
| 9/11/12 | 6:00 PM - 9:00 PM |
| 9/18/12 | 6:00 PM - 9:00 PM |
| 9/21/12 | TBD - Tournament |
| 9/22/12 | TBD - Tournament |
| 9/25/12 | 6:00 PM - 9:00 PM |
| 10/9/12 | 6:00 PM - 9:00 PM |
| 10/18/12 | 6:00 PM - 9:00 PM |
| 10/30/12 | 6:00 PM - 9:00 PM |
Alumni Participation Rate

We are excited to announce that our alumni giving participation rate has increased by 17.6% during the past fiscal year! MNU is thankful to have alumni who support the university both financially and through volunteering.

Maybe you are wondering why the alumni participation rate is so important. Every single gift, whether $10 or $1,000 or more, counts toward alumni participation rates, showing the world that alumni value the education they received at MidAmerica Nazarene University and want others to share the MNU experience.

Your gift to MNU:

Enhances our reputation. National publications, such as U.S. News & World Report, consider alumni participation rates when compiling national rankings of all universities.
Signifies quality. When foundations and corporations award grants, alumni participation is an indicator of the quality of the institution.
Generates camaraderie. Each gift to MNU strengthens the ties of the MNU family as we unite to provide for the next generation. Every gift, regardless of size, combines to make an immeasurable impact through scholarships at MNU.
If you would like to help us raise our alumni participation rate, please visit our giving web page. Thank you for your continued support of MidAmerica Nazarene University.
Accent Online

If you would like to receive MNU's Accent magazine, either online or by e-mail, please visit www.mnu.edu/accent and subscribe! Accent features news stories affecting MNU and its alumni, including fascinating interviews, alumni news updates, and information about upcoming events. You can also check out the additional content that didn't make the printed edition.
MNU/Alumni Blogs
Office of Alumni Relations
MidAmerica Nazarene University
Pioneering Spirit | Passion to Serve | Purposeful Life

Aug 24-26

Oct 26-28

Nov 13

Chec

k out th

e full calendar of events at
_______________________________