General Assembly 2013

MNU alumni and fellow Nazarenes unite! Don't miss the quadrennial MNU Alumni & Friends Luncheon at General Assembly. The luncheon will take place
Sunday, June 23, 2013
, after the morning service at the Indianapolis Convention Center, Westin Ballroom 1-2-3. You will hear from Dr. David J. Spittal, president of MNU, the Collegiate Quartet and more! Online registration is available until Tuesday, June 18, at
www.mnu.edu/generalassembly
.
District Assembly Receptions

This summer, please plan to attend the following District Assembly receptions with MNU Alumni & Friends:
Nebraska District
June 13, 2013, after the evening service
Lakeside Community Church of the Nazarene
700 West 22nd Street
Hastings, Nebraska 68901
Kansas City District
August 7, 2013, after the evening service
College Church of the Nazarene
2020 E. Sheridan
Olathe, Kansas 66062
Pioneer Adventures: Durango
Only one room remaining!


Durango & Silverton Narrow Gauge Railroad, Colorado
August 1-3, 2013

Hosted by:
Greg & Peggy Hephner
Kevin & Shawna Garber



This 3-day, 2-night adventure includes:
Dodge City Rodeo

Sunday, August 4 - Saddle up your horse and get on down to Cimarron for a homestyle chuckwagon dinner at 5:00 p.m., featuring special music by MNU alum and country music recording artst Greg Hager. Then, it's on to the Dodge City Rodeo! Total cost for dinner and the show is only $20 for adults and $7.50 for kids under 12.


When: Sunday, August 4, 2013 at 5:00 p.m.
Where: Cimarron Church of the Nazarene, 406 N. 1st St, Cimarron, KS 67835
MNU Alumni Sport Series

MNU Alumni Relations invites you to attend one or more of these sports outings with us:



Kansas City T-Bones vs. Fargo-Moorhead RedHawks
Community America Ballpark in Kansas City
Tickets $11 each

Friday, August 9, at 7:00 p.m.



Sporting KC vs. Colorado
Sporting Park in Kansas City
Tickets $22 each

Saturday, August 31, at 7:30 p.m.



Register at www.mnu.edu/alumni-events/sports-series.html and keep an eye out for other MNU Alumni Sports Series events!
Pioneer Adventures: Cruise

Caribbean Cruise
January 3-9, 2014

Hosted by:
MNU President David & Donna Spittal
Brian & Elizabeth Diddle



MNU's first-ever alumni and friends cruise includes:
MNU Summer Basketball Camps

Do you have children who love to play basketball? Check out these opportunities to participate in basketball camps at MNU this summer.

Coach Rocky Lamar's Fundamentally Driven Basketball Camp


Ages: Boys Grades 2-10


Dates: June 3-6; June 10-13; July 8-11; July 28 - August 1
Times: 8:00 a.m. - 3:00 p.m.
Price: $230 per person
Register at www.rockylamar.com

MNU Girls Basketball Camp
Ages: Girls Grades 3-12
Dates: June 24-27; July 22-25; August 5-8
Times: 8:00 a.m. - 3:00 p.m.
Price: $230 per person
Register at www.mnusports.com
Legacy Family Luncheon

August 25, 2013 - The annual Legacy Family Luncheon honors incoming freshmen and their families who have attended MNU generationally and takes place during New Student Orientation weekend. Last year, over 150 people celebrated together, and we look forward to even more participation this year.
MNU Foundation Golf Classic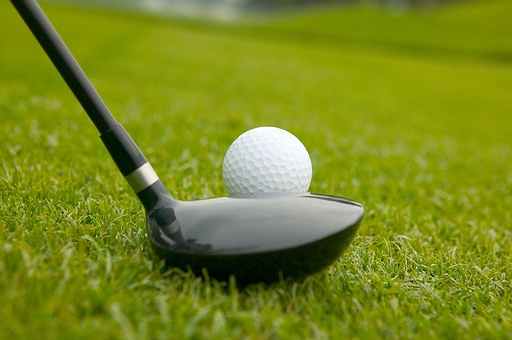 September 16, 2013 - A day of golf can impact a student's life forever. Please plan to participate in this benefit for the R. Curtis Smith Founders Endowment and the John W. Stephens Memorial Scholarship at MidAmerica Nazarene University. To learn more or to register, visit www.mnu.edu/golf-tournament.
Homecoming 2013

October 11-13, 2013 - Plan now to attend Homecoming 2013, which includes a full weekend of Homecoming activities. Homecoming 2013 will offer something for everyone, so mark the dates on your calendar today!



D

on't miss any of these exciting events:
Annual Homecoming Dinner Celebration, honoring Drs. Frank and Sue Moore and 20 years of CAUSE mission trips and featuring dinner entertainment by Mr. Brian Hanson ('81), concert pianist.
Pioneer Tailgate Lunch and 4th Annual Pioneer BBQ Competition
Annual Pancake Breakfast
Entertainment under the Big Tent on Saturday, including the MNU Pep Band, Cheerleaders and more!
Class Reunions for the Classes of 1973, 1978, 1983, 1988, 1993, 1998, 2003, 2008
Kids Activities (for future pioneers)
President's Memorial Prayer Breakfast
Late Night Event for Young Alumni
Much more...
A full list of activities, as well as registration information, will be available soon!
Alumni News Briefs

Congratulations to the following alumni:


Billie Taylor ('07) - Accepted a position teaching 9th Grade Physical Science at Center High School in the Center School District.



Josh ('00) and Sarah (Messamer, '01) Broward - Returned to the U.S. after almost nine years in Korea. Josh served as lead pastor of KNU International English Church and Sarah served as an English professor at Korea Nazarene University. Since returning to the U.S., Josh is now associate pastor at Duneland Community Church of the Nazarene in Chesterton, Indiana, and Sarah started a small business hosting international students.

Robin (Grob, '97) Hammann - Coached for the Pella High School (Iowa) Cross Country team for the last 8 years. The program has grown from 25 athletes to 130 athletes during that time, making it one of the largest programs in the state. Almost 20% of the student body is running Cross Country. Her teams have won 3 state titles and 5 runner-up and third place finishes. Robin currently teaches Chemistry, Physics, and Intro to Engineering at Pella High School.

If you have alumni-related news or would like to share with us regarding a recent job change, accomplishment, birth or marriage, please let us know by

clicking here

. We would love to share your information in this newsletter and in Accent magazine!
Accent Online

If you would like to receive MNU's Accent magazine, either online or by e-mail, please visit www.mnu.edu/accent and subscribe! Accent features news stories affecting MNU and its alumni, including fascinating interviews, alumni news updates, and information about upcoming events. You can also check out the additional content that didn't make the printed edition.
Office of Alumni Relations
Kevin S. Garber, Director of Alumni Relations
MidAmerica Nazarene University
Pioneering Spirit | Passion to Serve | Purposeful Life
Chec

k out th

e full calendar of events at
_______________________________