MNU Tuesdays - Jack DeBoer Lecture & Luncheon

September 11 - MNU is pleased to introduce Jack DeBoer, founder of Residence Inn and four major hotel brands. Jack will be our featured speaker at MNU Tuesday, September 11. Join us for Jack's lecture at 11:00 a.m. in the Bell Cultural Events Center. Participants will receive a copy of Jack's book, "Risk Only Money," a must-read for entrepreneurs. Stay through lunch for a Q&A session based on Jack's lecture. Lunch begins at 12:00 p.m. and concludes at 1:00 p.m.

This is your last opportunity to register. There are still seats available. The event costs $29 per person for the lecture, or $44 for the lecture and lunch. Seating is limited, so call (913) 971-3275 or email alumni@mnu.edu now to make your reservation. You can also make reservations and pay online here.

Additional 2012-2013 MNU Tuesdays Business Lunch Series Events:
November 13, 2012 - Bell Center Grand Lobby
February 12, 2013 - Bell Center Grand Lobby
April 9, 2013 - Bell Center Grand Lobby
Concession Volunteers Needed

Are you looking for a way to volunteer at MNU? Your Alumni Office is in charge of all concessions on campus and we need your help! We would love to staff our concession stands throughout the year with alumni volunteers. The first football game of the season is this weekend, September 8, and we still need volunteers! Take a look at the available dates and volunteer here today!
MNU Foundation Golf Classic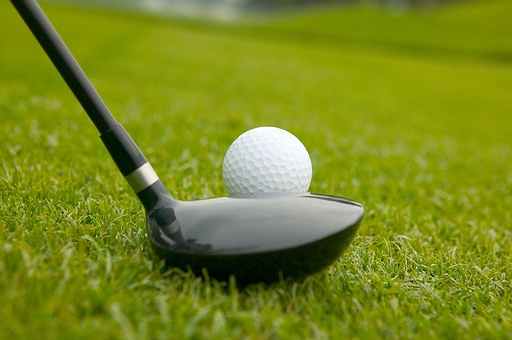 September 17 -
This is golf with a purpose . . . join us Monday, September 17, for the MNU Foundation Golf Classic and support some terrific Christian scholars.

You'll begin the day at Prairie Highlands Golf Course in Olathe with a grilled lunch, registration and driving range practice beginning at 11:30 a.m., with a shotgun start at 1:00 p.m. At the completion of the tournament, enjoy award presentations and a catered barbecue buffet dinner.

Register and pay online at
www.mnu.edu/golf-tournament or call 913-971-3605 by September 10th to register. Sponsorships, foursomes ($700), or individual ($180) registrations are available.

All proceeds from the tournament benefit the R. Curtis Smith Founder's Endowment & the John W. Stephens Memorial Scholarship at MidAmerica Nazarene University.
MNU Football Is Here!

Come out to ODAC this Saturday at 6:00 p.m. and cheer on your MNU Pioneers as they play

#9 Missouri Valley College

! While you're at the game, be sure to stock up on your MNU football gear at The Merc and drop by the concession stand to support MNU Alumni & Friends. For more information about the ODAC facility where all of our home games will be played, click here.
Homecoming 2012

October 26-28 -
Plan now to attend Homecoming 2012 and participate in these exciting events

:
Homecoming Celebration Dinner, featuring Christian comedian Michael Joiner
Inauguration of Dr. David J. Spittal
Pioneer People's Choice BBQ Cook-Off
MNU Department of Fine & Performing Arts fall musical, "The Fantasticks"
Kids Zone
Pioneer 5K Fun Run
Class reunions (more info here)
MNU Athletics Hall of Fame Banquet
Communiversity - featuring Phil White ('04)
Athletics events - football, soccer and special alumni games
Late Night Under the Big Tent (with Michael Joiner)
Pancake Bonanza
Football tailgate lunch
President's Prayer Breakfast
And more!
Homecoming 2012 will offer something for everyone. Go to www.mnu.edu/homecoming for more information or to register.
Inauguration of Dr. David J. Spittal

October 26, 10 a.m. at College Church -
Witness the continuation of God's work at MNU with the inauguration of Dr. David J. Spittal as our fifth president. Homecoming 2012 coincides with this special event offering alumni and friends a chance to celebrate this historic and moving occasion. Join us in welcoming President Spittal as he shares his inaugural address, "We Walk by Faith, Not by Sight."
Homecoming Pioneer BBQ Cook-Off

October 27, 2012

-

Registration is open for the Homecoming Pioneer People's Choice BBQ Cook-Off! This year's competition categories are pulled pork, barbecue sauce and Pioneer spirit! If you can put together a team and would like to participate, check out the official registration form here. Just fill out the PDF and send it to alumni@mnu.edu or mail it to MNU Alumni Relations, 2030 E. College Way, Olathe, KS 66062.
2012 Class Reunions
It's time to plan for your class reunion! In 2012, we celebrate the first-ever 40-year reunion of the Class of 1972. The Class of '72 has invited the first four years ('72-'75) to join them for this Pioneer Class Reunion. Also this year, we celebrate reunions for '77, '82, '87, '92, '97, '02 and '07. If you are a member of one of these classes and would like to volunteer to help plan your class reunion, please let us know at 913.971.3275 or alumni@mnu.edu. Also, if you are on Facebook, be sure to join your class Facebook group listed below.
2012/2013 Choir Season

Meet the new edition of Heritage and Concert Choirs as they launch their third season with "Tune My Heart to Sing Your Praise" on October 7, 2012, at 3:30 p.m. at the Bell Cultural Events Center. For more information about this event, go to www.mnu.edu/bellcenter. Click here to view more information about other upcoming choir presentations.
KMNU Sports Radio Looking For Advertisers

KMNU Sports Radio brings you free, live broadcasts online for every MNU football game, conference basketball games for the men and women's team plus home baseball and softball games. Advertisements are an important part of our live broadcasts and are played multiple times during each game. We are inviting you to advertise your business or product during our program!
If you want to support KMNU Sports Radio and have your advertisement played during the game please contact the General Manager, Rachel Boan at rgboan@mnu.edu
You can find the live broadcasts posted at http://kmnu.mnubox.com.
COMING SOON!
Alumni News Briefs

Congratulations to the following Alumni for their achievements:
Joyce (Barnet '94) Halbert is one of the 5 worship leaders making up Integrity's newly released Covenant Worship CD/DVD "Standing". Joyce has led worship at Covenant Church in Dallas, TX for the past 12 years. This milestone in her career is simply an overflow of her MNU experience and years of living out her deep passion for intimate worship.

Raymond W. Moore ('85) recently completed 25 years of service at the Global Ministry Center for the Church of the Nazarene. Raymond has accepted a new ministry assignment as the Administrative Director for the Global Mission Department of the Church of the Nazarene working under the leadership of Dr. Verne Ward, Global Mission Director.

Andrew Ballew ('06), a psychology major during his time at MNU, graduated from The Chicago School of Professional Psychology with a Doctorate in Clinical Psychology (PsyD) in August 2012, after completing a Pre-Doctoral Internship at Seacoast Mental Health Center in Portsmouth, NH. In September 2012, he began his position as a Post-Doctoral Child Neuropsychology Fellow at Canvas Health in Oakdale, MN.

Dr. Blair Spindle ('92) was recently announced as chaplain/campus pastor at Southern Nazarene University. http://echo.snu.edu/2012/08/22/campus-welcomes-new-chaplain-as-strawn-departs-for-california/

Dr. Mike Redwine ('86) was recently announced as Vice President for Student Development at Southern Nazarene University.

Rev. Jonathan Weathers ('02) was elected pastor of Blue Springs Church of the Nazarene. Jonathan, Krystal and their two girls have been serving in Spring Arbor, Michigan for the past six years.
Accent Online

If you would like to receive MNU's Accent magazine, either online or by e-mail, please visit www.mnu.edu/accent and subscribe! Accent features news stories affecting MNU and its alumni, including fascinating interviews, alumni news updates, and information about upcoming events. You can also check out the additional content that didn't make the printed edition.
MNU/Alumni Blogs
Office of Alumni Relations
MidAmerica Nazarene University
Pioneering Spirit | Passion to Serve | Purposeful Life
Oct 26-28

Nov 13

Chec

k out th

e full calendar of events at
_______________________________