Summer Camp 2012

This year your children can look forward to a summer full of fun and imaginative learning at your local camp, community center, or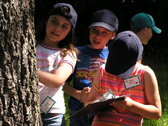 To check out some of the fun at our Camps visit our Facebook Camp Photo Album, click here!

YMCA!

To check out some of the fun at our Camps, visit our Facebook Camp Photo Album, click here!

Summer Camp 2012 Includes:
Secret Agent Lab!
3,2,1...Blast Off!
Red Hot Robots
In the Garden (Pre-K)
Mad Science Boot Camp
Chemicals, Cells & Crime
These entertaining and educational programs are built around various themes such as space, rocketry, environment, biology, sport science, and much more. Children engage in full or half-days of exciting experiments, fun games and amazing demonstrations. As part of their explorations, children will make and take home a science project every day!
For descriptions of the camps, or to register, click here.


Sunny Compass
Use the sun to show you the way!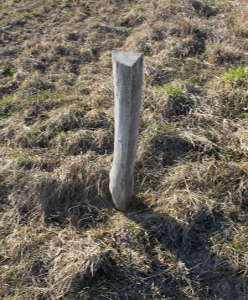 What you need
A stick, two small stones, a watch, sunshine
What you do
1. Push your stick vertically into the earth. Use a stone to mark the tip of the stick's shadow. This marks your West direction.
2. Wait 15 minutes, and then use the second stone to mark the tip of the stick's shadow. This marks the East direction.
3. Draw a line to connect the two stones. Place the stick on the ground to form an upside-down T with the line. The West stone should be on the bottom left and the East stone on the bottom right side of the stick. Your stick points towards the North direction.
What's going on?
You made a shadow compass! Shadows move from west to east during the day. You followed the sun's direction with the stone markers. The first stone marks the West and the second stone marks the East. The North is perpendicular to any line drawn between the West and East points.




Valentina Tereshkova (1937 - Present)
?

cosmonaut, engineer, spokesperson
Valentina Tereshkova was the first woman to see the Earth from space. The amateur parachutist responded to the Soviet space program's call for female cosmonauts in the 1960's. Originally a factory girl, Teseshkova eventually earned an engineering degree. She worked to improve the lives of her fellow citizens and received the United Nation Gold Medal of Peace. Tereshkova has retired and lives in a house topped with a weathervane in the form of a seagull - the call sign of her pioneer space flight.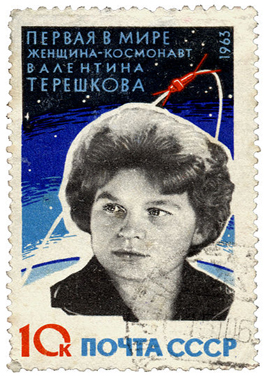 Thanks for reading!
We would love to hear from you and invite you to share any thoughts and/or feedback by hitting reply!
Monthly Science Observances for March!
12 - National Agriculture Day: Think organic - the spots on your apples are a badge of biodiversity.

12 - Plant a Flower Day-
It's time to put down some roots in your garden!
14 - Pi Day
Find a way to round out your day with the number 3.14!
22 - World Water Day
Can you find three ways to reduce your water consumption?
Have a great day!
26 - Earth Hour
Turn off the lights at 8pm, enjoy the starry scenery and think about our beautiful blue planet.
Want to add excitement to
your child's special day?
Right now we are offering a summer special with the Cotton Candy upgrade free!
Fill out our special
by May 31 to be eligible for the offer.
For more information about Mad Science Birthday Parties Click Here!
Did you know that magicians often use science to create illusions? Join us on March 10, at the Missouri History Museum and learn how magicians make objects disappear and change appearance. Volunteers from the audience will learn "Houdini's great escape" and sit on a bed of nails. It's not magic, it's science!

Where: MO. History Museum
When: March 10, 2012
12:15 pm to 1:00 pm
Cost: Free!
Fun Facts
In 1963, Valentina Tereshkova orbited Earth 48 times!
The sun converts 4 million tons of matter into pure energy in one second!
Joke
A boy comes home from his first semester at college. The extended family comes over to visit and the father tells the boy to say something he learned. The boy thinks for a minute and says, pi-R-squared. The father looks surprised, and says, "Well son, I don't know what they are teaching you, but here we know pies are round, cornbread are square."
Got time? Get going with cool experiments to try at home. Look for the Science Zone and zap around for some cool Mad Science Kids Club experiment videos!
Visit our Facebook page or follow us on Twitter and let us get you excited about science!