InfoComm 2017 - Featured Products
Adamson Systems - Booth# 6475 - IS7 & IS10 Line Array
The IS-Series brings the rider acceptance and performance of Adamson's touring products to the world of integration. Leveraging proprietary technologies such as: Controlled Summation Technology, Advanced Cone Architecture and intuitive rigging solutions have ensured that the IS-Series meets with Adamson's high standards. Permanent installations present their own set of expectations, and architects and designers need a product which is purpose-built for them. Find out more
here
.
Allen & Heath - Booth# 6560 - dLive and Integration Peripherals
The Allen & Heath dLive C Class makes the full power and flexibility of dLive available in an accessible, compact format, making it ideal for corporate AV, Houses of Worship, regional rental companies and theatres. Find out more here.
Analog Way - Booth# 943 - New Expansion Interfaces and More New Products
New expansion interfaces of the VIO 4K (4K60Hz, Dante and more), the new RCU, updated versions of LiveCore and Midra series. Find out more here.
Biamp Systems - Booth# 4043 - TesiraFORTE VT Models
The new TesiraFORTÉ VT provides both VoIP and POTS options within the same chassis; TesiraFORTÉ VT4 delivers the same flexibility designed specifically for small conference rooms.The TesiraFORTÉ VT includes stand-alone, AVB, and Dante™ versions, and provides all the features of the original TesiraFORTÉ family. Find out more
here
.
dB Technologies - Booth# 6560 - ES1203
ES family grows stronger with ES 1203, a complete stereo sound system encompassing its predecessors' versatility with striking SPLs (the system features a 2400W last-generation power amp) and an impressively coherent throw pattern. Find out more here.
Digital Projection - Booth# 3443 - Radiance LED & New Projectors
As the original innovator of large-screen DLP projection experiences, Digital Projection is proud to introduce new customizable Fine-Pitch LED video wall systems. Designed to excel in virtually all levels of ambient light, Radiance LED adds seamless, ultra-bright & slim-profile displays to Digital Projection's elite line of visual solutions. Find out more
here
.
Hosa Technologies - Booth# 6343 - Pro Series Headphone Cables

The new Hosa Pro Headphone Cables bring next-level durability to the final link in the audio reproduction chain. Whether it's replacing a cable or extending the reach of a favorite set of headphones, Hosa Pro Headphone Cables deliver the most reliable connection possible. Find out more
here
.
LG Electronics - Booth# 1626 - Dual-View Curved OLED Display

Enhance the surroundings with a beautifully curved design using slim tiles that form customizable displays linking 2, 3 or 4 tiles together. The pencil-thin display with dual-sided view offers customers an incredible multimedia experience while efficiently utilizing space. Find out more
here
.
Listen Technologies - Booth# 1823 - ListenTALK

Designed to be the new standard for two-way mobile communications, the ListenTALK Transceiver is the smartest system available. The all-in-one device, equipped with Listen Technologies' exclusive encryption technology and push-to-talk functionality, provides the simplest option for communication and collaboration among two or more people in any environment. Find out more
here
.
Lowell - Booth# 6260 - RLB-Kit Series

Magnetic-mount light bars are designed for rack interiors and fit especially well set vertically in rear rack corners or rails. The actuation switch (rocker or proximity) can be mounted virtually anywhere inside or outside the rack with the included hardware. Find out more
here
.
Newline Interactive - Booth# 1771 - TRUTOUCH X9
Collaborate with anyone, anywhere, no matter what device or system they use. With built-in 1080p cameras and echo-cancelling microphone array, video conferencing with your team has never been easier. With the new TRUTOUCH X9, the 86" screen combined with ultra-high definition resolution produces the highest clarity and quality in the market. Find out more
here
.
RedNet - Booth# 6560 - RedNet HD32R
RedNet HD32R is a 1U, 19in rack-mount Dante interface that allows Pro Tools|HD users direct access to the full benefits of the Dante digital audio networking system, including its uniquely flexible network topology and premium quality audio interfaces. The Pro Tools system is connected to the HD32R via standard Mini DigiLink ports. Find out more
here
.
Shure - Booth# 5845 - Microflex Complete
Shure's Microflex Complete is an integrated audio system for conferences and meetings. Available in wired and wireless configurations, it delivers natural, intelligible sound and adds structure that can make discussions more focused and productive. Find out more
here
.
SKB Cases - Booth# 4569 - Flyer Series

In addition to 15 case sizes with 29 configurations for all your photo, video, and lighting needs, SKB is offering SKB Flyer Series cases in 5 core sizes developed specifically with photographers and videographers in mind. These sizes include two carry-on sized options ideal for DSLR and Mirrorless cameras, a rolling carry-on size, a checkable case for larger video gear, and an extra-large size that's perfect for lighting stands and other equipment. Find out more
here
.
SpinetiX - Booth# 533 - Elementi 2017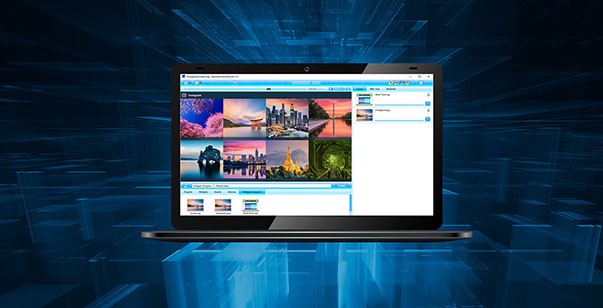 2017 release of Elementi comes with ready-to-use widgets such as social media, events, hours, QR code, way finding, menus and so much more. They are now fully integrated with widely used Microsoft Online (Excel, Outlook, OneDrive) as a perfect digital signage data source. There are now 250 widgets in total included, and they all have one thing in common - they help transform free, easily available, and accessible data into secure and professional digital signage. Find out more
here
.
Strong-MDI - Booth# 4681 - Strongview XL Screen System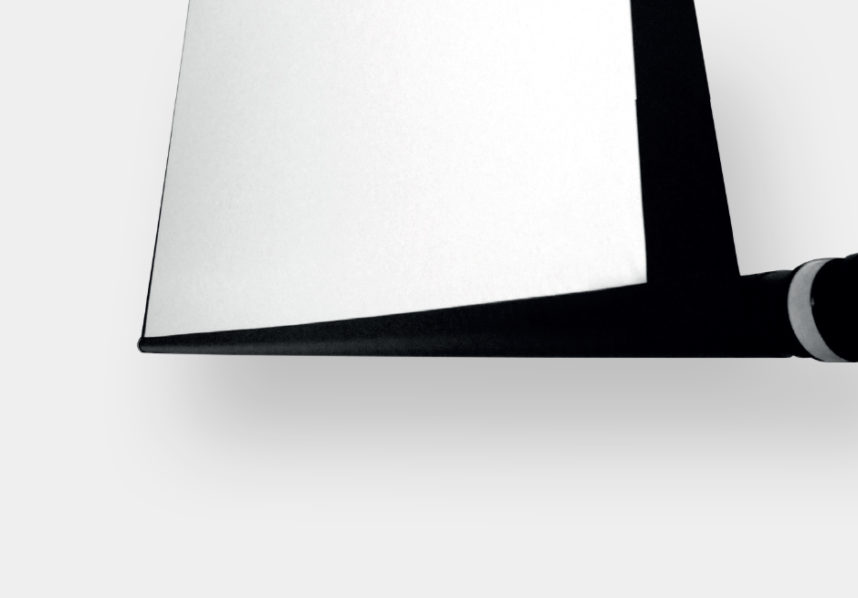 The Strongview XL is a made-to-order large format motorized screen system. Quiet and smooth running for its size, this screen system features a profile and tension system that gives it an elegant look and a perfectly flat screen surface. The Strongview XL includes many premium features, notably a high quality screen surface, a CSA approved 1/2HP motor and sturdy side tension tabs. The StrongviewXL motorized system is available with all our non-coated surfaces. Find out more
here
.
Now available in three new sizes - 10,000 volt-amps (10kVA), 15,000 volt-amps (15kVA), 20,000 volt-amps (20kVA) - the new SurgeX large-format UPS product line offers truly comprehensive protection and carry over for all mission critical systems. The new models feature online double-conversion technology in addition to an integrated isolation transformer. Find out more
here
.

Click to view our Social Sites
Thank you and have a great day.

Sincerely,

Rob Baker
Mainline Marketing