Listen Technologies ListenWiFi v2.0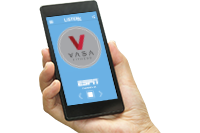 The newly updated ListenWiFi is highly scalable and can accommodate up to 10 access points (AP) supporting up to 100 simultaneous users per AP. ListenWiFi is ideal for student centers, fitness centers, employee lounges, corporate and medical waiting rooms, airports and other venues that feature multiple screens or media walls.
Click
here
for more information.