Many vtTA members and others in the Vermont tech community have expressed interest in bidding and working on Vermont State IT contracts, and we've had discussions about opportunities for Vermont tech companies.

As such, the Vermont Office of Purchasing and Contracting has asked us to spread the word that they have issued an RFP for the Retainer Contract Opportunity for Information Technology (IT) Services to pre-qualify information technology providers in one or more IT services categories.

The RFP will establish contracts with

multiple vendors to provide IT services to departments and agencies of the State. The RFP will prequalify businesses

to bid on state IT service and support projects with a value of up to $500,000.

You can find more information on this opportunity with links to the bid documents on the Vermont Technology Alliance website

here

. The deadline to respond to the RFP is April 26

We often think of tech businesses as being newer entrants to Vermont's business scene, and there is a lot of interest and attention given to tech startups. But some tech businesses have been important, long-term contributors to Vermont's economy.

This is highlighted by four Vermont Technology Alliance members who are celebrating anniversaries this year:



We congratulate these leading tech businesses on the milestones, and we look forward to their continued success as Vermont tech innovators.



Executive Director, Vermont Technology Alliance

We have sponsorship opportunities in our newsletter, for our Lunch & Learn and social events, on our website, and much more.



Both Sides of the Coin: From Entrepreneur to Investor
(March 21, 2018 - Study Hall, Burlington)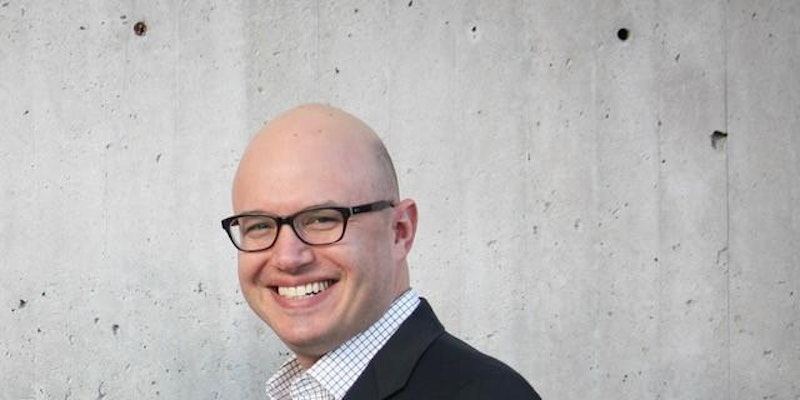 EMBOLDIA presents an evening of conversation and networking with entrepreneur and investor Craig Lifschutz of Lyrical Partners and guest moderator Matt Dodds of Brandthropology. Craig will discuss his role as a business investor and creator of an e-commerce and other businesses.


Find more
here.
Jump Start Event - Raising Capital for Your Business
(March 22, 2018 - Generator, Burlington)
This session features Cairn Cross of Fresh Tracks Capital discussing debt and equity instruments available to Vermont startups and the pros and cons of different types of capital.
Spread of Viruses and Ideas in the Age of Echo Chambers
(March 28, 2018 - Generator, Burlington)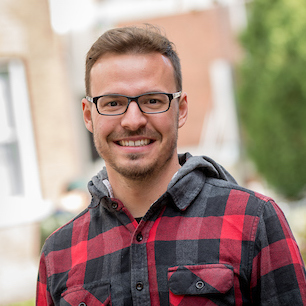 This lecture is by Laurent Hebert-Dufresne, assistant professor of computer science at UVM,
who will introduce the science of social networks and share two examples of its application.
#VLSLegalTech-Disrupt the Stone Age
(March 31, 2018 - Vermont Law School, South Royalton)
Scholars, lawyers, and technology disruptors will join Vermont Law School students for their annual Solutions Conference, which will focus on the intersection of technology and law. The conference is free, and open to the public, and will be streamed live at
vermontlaw.edu/live
.
2018 Invention 2 Venture Conference
(April 5, 2018 - UVM Davis Center)
The UVM Office of Technology Commercialization presents the 13th annual Invention 2 Venture (I2V) Conference, which brings together dynamic experts, academic researchers, students, entrepreneurs and business leaders from across Vermont and New England to talk about how to protect, develop and finance your ideas.
(April 18, 2018 - Generator, Burlington)
Join UVM's Instrumentation and Modeling Facility (IMF) and Generator for an evening of invention and ingenuity. Dubbed Pitch It, Fab It, this fast and interactive evening of pitches is aimed at exciting the IMF to collaborate with you on your idea.
Vermont Technology in the News

Big Military Contract Brings New Tech Jobs to Vt. Company
(March 19, 2018 - WCAX-TV)
Vermont Systems, an Essex Junction, VT-based company that develops software for managing recreation and parks facilities nationwide, has landed a deal with the U.S. Army that will bring in an extra $5 million-$8 million a year and add 20-25 new jobs.
Vermont Systems has contracts with every branch of the U.S. military and clients in all 50 states, including the Essex Parks and Rec Department. "Pretty much every area of our company is going to have to grow to fulfill this contract," said Giles Willey, the president and CEO of Vermont Systems.


CoverageCo Rural Cell Service Could Go Dark
(March 17, 2018 - Vermont Business Magazine)
Vermont is likely to lose one component of its rural cell phone coverage. CoverageCo, which runs the micro cell radio service along the state's remote highways, has been looking for a buyer to avoid going out of business. So far, it's been unsuccessful in finding one. The Department of Public Service warned legislators that the service could terminate at any moment, and along with it the 911 service it provides, but it does not know when.
Business Is Brisk for Vermont Social Media Company Trying to Stop School Shooters
(March 14, 2018 - Seven Days)
A Burlington-based company that monitors social media networks for threats to schools has seen a surge of new clients in the weeks since a teen gunned down 17 students and staff at Marjory Stoneman Douglas High School in Parkland, Fla.
It's a morbid enterprise, but Social Sentinel founder and CEO Gary Margolis admits that business "is definitely booming" as schools nationwide look to add security measures.


Social Sentinel's algorithms scan a dozen social media platforms, including Facebook, Instagram and Twitter, to identify phrases or words that indicate a threat, such as "kill" or "shoot." Thousands of words make up an ever-evolving "language of harm" library.


Telecom Firms Announce Broadband Expansion and Speed Increases Vermont
(March 16, 2018 - Press Releases/Vermont Business Magazine/VTDigger)
ECFiber has announced
the launch of a new project
to bring ECFiber's fast Internet service to many residents of Woodstock this year. The project is intended to connect the northern part of the ECFiber network (Barnard, Pomfret, Bethel, and beyond) to the southern part of the network (South Woodstock, West Windsor, and Reading).


Comcast
announced it is increasing the speeds
of some of its most popular Xfinity Internet service tiers - including Blast and Performance Pro - for new and existing customers in the Northeast Division, which includes Vermont. The company said the increases are at no additional cost. Speed increases will vary based on a customers' current speed subscription, but the majority will see an increase of 50 Mbps.


Consolidated Communications has
announced plans to increase broadband speeds
to more than 500,000 residents and small businesses across its Vermont and Northern New England service area by the end of 2018. Customers can visit Consolidated's website and enter their service address to learn more about speeds available in their area and new and enhanced services.


Three Women from GlobalFoundries Vermont Honored by the Manufacturing Institute
(March 13, 2018 - Vermont Business Magazine)
The Manufacturing Institute announced it will award three staff with Vermont GlobalFoundries - Kendra Kreider Goudreau, Kate Wagner and Teresa Bazan - with the Women in Manufacturing STEP (Science, Technology, Engineering and Production) Ahead Award. The STEP Ahead Awards honor women who have demonstrated excellence and leadership in their careers and represent all levels of the manufacturing industry, from the factory-floor to the C suite.
Norwich University Students Win NASA Engineering Challenge
(March 9, 2018 - Press Release)
A team of five Norwich University students led by Mechanical Engineering Professor Brian Bradke has won NASA's 2018 Breakthrough, Innovative and Game-changing (BIG) Idea Engineering Design Challenge with its Norwich Inflatable Mars Solar Array (NIMSA).

NASA called for proposals for large power systems that could be used on the surface of Mars. Because these systems need to be in place before humans ever arrive on the Red Planet, teams were required to propose robotic or autonomous solutions for deployment and sustainable operation.

Read more
here
.
Central Vermont Internet Is A Go
(March 6, 2018 - VPR)
With at least 12 towns voting in favor of forming a communications district so far, Central Vermont Internet's plan for publicly-run high-speed internet to those towns will go forward. The next step is for each town to appoint a representative to the district's governing board. After that, the towns will be largely out of the picture and the district will be run as an independent municipality.


Vermont High School Girls Successfully Complete Cyber Challenge
(March 5, 2018 - Vermont Business Magazine)
Governor Phil Scott recognized the Vermont high school girls who participated in the GirlsGoCyberStart challenge, a cybersecurity training partnership between states and the SANS Institute. Vermont had a total of 18 teams and 46 girls participate, competing with students from fifteen other states in this free online competition, which provided high school girls interested in a cybersecurity career with a tool to learn basic cybersecurity skills and test their cyber aptitude.
Four schools in Vermont will receive cash awards from the SANS Institute to support their cyber and technology programs.


Read more
here.
House advances bill to create artificial intelligence task force
(March 2, 2018 - VTDigger)
The House has advanced a measure that would create a task force to keep track of the development of artificial intelligence in Vermont.
The six-member body would make recommendations on how the state should both regulate artificial intelligence and support and promote emerging technology. A goal of the task-force proposed in
H.378
would be to learn more about Vermont companies that may be working on artificial intelligence products.

Read more here

.
REDC, Castleton Students Team Up to Market MINT Makerspace
(February 28, 2018 - Rutland Herald)
Rutland Economic Development Corp. and students at Castleton University are teaming up to spread the word about the Rutland MINT makerspace. Michael Talbott, chairman of CU's Media and Communications Department, said students will collectively act as a marketing agency for the MINT, which stands for Make, Invent, Network, Tinker. They will also create a student-run content lab that designs alternative forms of empathetic advertising, rather than utilizing a traditional, direct-sales approach.
Green Mountain Power named #1 on list of Top 10 Most Innovative Companies in Energy by Fast Company
(February 21, 2018 - Press Release/VTDigger)
Fast Company announced its annual
Most Innovative Companies
(MIC) for 2018, honoring leading enterprises and rising newcomers that exemplify the best in business and innovation. As part of their rankings, they release the Top 10 Most Innovative Companies in 36 separate categories from artificial intelligence to wellness. Green Mountain Power (GMP) was ranked #1 among the Top 10 Most Innovative Companies for Energy for 2018. The Colchester-based energy company was ranked #8 on the 2017 list.
Business Owners More Optimistic for US Economy Than for Vermont's
(February 20, 2018 - Vermont Business Magazine)
Over 130 Vermont businesses completed the latest semi-annual economic survey in January regarding the outlook of Vermont's small- to medium-sized businesses; 71% of those business owners who responded have fewer than 25 employees. The survey, presented by Davis and Hodgdon Associates CPAs and the Vermont Chamber of Commerce, revealed that while business owners share an increased level of optimism about the US economy, they do not have the same enthusiasm for Vermont's economy. Finding qualified workers continues to be an ongoing problem, even more so than health insurance costs.


Featured Member: Consolidated Communications
Consolidated Communications recently completed its merger with FairPoint, with all Vermont operations now under the Consolidated Communications name.


Consolidated Communications is a leading broadband and business communications provider now serving consumers, businesses of all sizes and wireless companies and carriers across 24 states. Consolidated Communications offers a wide range of communications solutions, including: data, voice, video, managed services, cloud computing and wireless backhaul. Headquartered in Mattoon, Ill., Consolidated Communications has been providing services in many of its markets for more than a century.
Consolidated Communications offers a 36,000-mile fiber network - with more than half in northern New England - providing data, voice and cloud solutions to businesses, schools and government organizations.


Useful Information & Links

BTV Ignite Announces Growth Acceleration Program

BTV Ignite has announced a program to help established tech startups find the investment, staff, and support they need to rapidly grow their businesses in Burlington and surrounding communities.


This Growth Acceleration Program will provide expert-level advising on business and financing strategy; advanced training on topics including sales and governance; and link companies with local resources to help them find the staffing, space, and resources they need to succeed. The program will be provided at no cost to companies accepted into the program nor will any equity share be required. In turn, companies will be asked to commit to building their businesses in Vermont.


The BTV Ignite Growth Acceleration Program is funded through the Mayor's Prize for Entrepreneurship, with support provided by the Burlington Community & Economic Development Office and the Ewing Marion Kauffman Foundation.


Governor's Institutes for Vermont Teens Invite Applications
High school students from Vermont looking to boost their skills and gain college experience this summer should apply now to the
Governor's Institutes of Vermont
(GIV) for fun and intensive study opportunities in a wide range of subjects.


GIV offers 11 Institutes at 9 college campuses in topics including Arts, Architecture, Astronomy, Information Technology, Science, Math and more. Students choose their favorite topics and dive deep into the concepts and careers surrounding that topic while living in a dorm and meeting other motivated young people from all over the state.
GIV uses a sliding scale tuition model where families only pay what they can afford towards tuition. Room and board for the 1-2 week Institutes are included.


vtTA Career Center
Vermont Technology Alliance member companies are hiring, and when you visit the
Career Center
on the
Vermont Technology Alliance website
you can browse and search for these job openings
. The Career Center features up to 200 tech and non-tech jobs. Jobs available from vtTA members are listed at no charge in the Career Center as a member benefit.